He's the Merc with a Mouth, the Regenerating Degenerate, Weapon XI… he's Deadpool! And mutated mutant is now available as a decapitated talking head, courtesy of Hasbro.
True believers, this one's for you. Hasbro unveiled the Marvel Legends Premium Interactive Deadpool Head and it's safe to say that no one expected their favourite Merc with a Mouth to be prominently featured in the latest Hasbro Pulse, let alone a premium electronic head. But after the massive success of the Star Wars Black Series Animatronic Baby Yoda, it seems animatronics are all the rage now.
And what better way to build up your collection than with Mr. Wade Wilson, in the, er, flesh, starting from the top?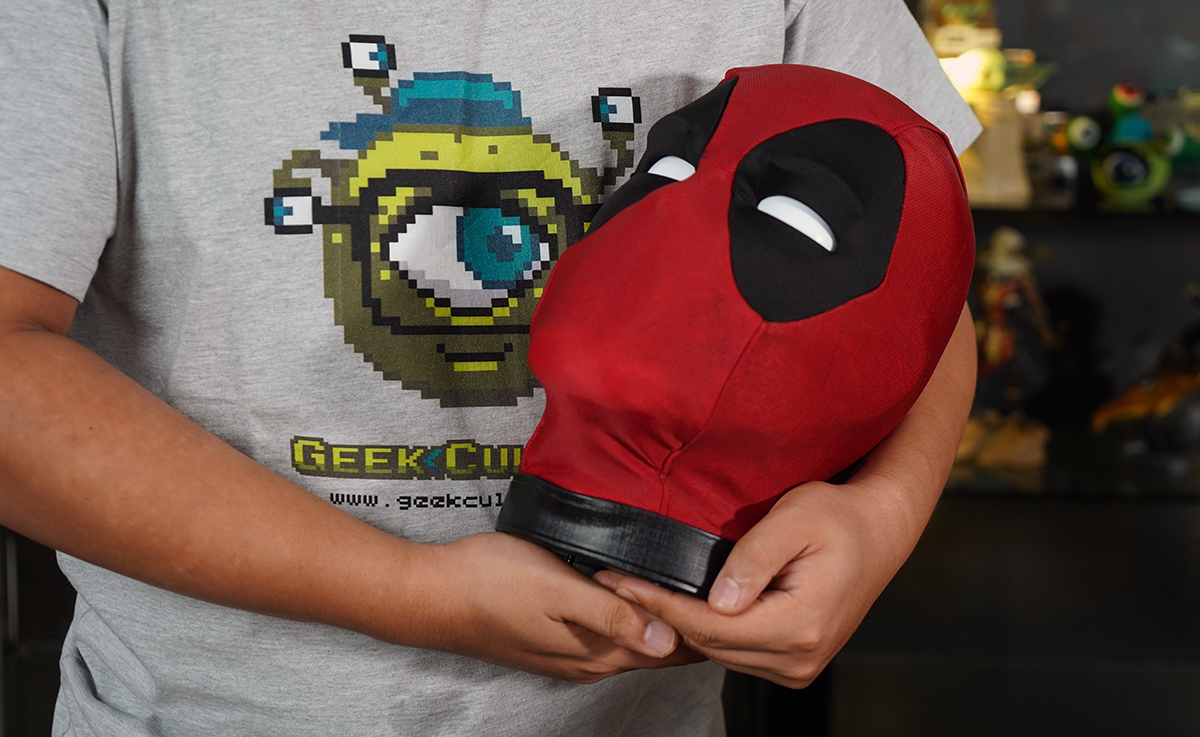 The Marvel Legends Premium Interactive Deadpool Head is a one-of-a-kind collector's item. It's a 1:1 scale replica of the iconic Marvel Comics character's head but what's truly unique about this head is that it is fully-animatronic, meaning it can move and emote as if it were alive, much like how you'd see a decapitated Deadpool in the movies, as well as the comics. But most importantly, the head can actually spout over 600 lines, all spoken by someone who sounds oddly like Ryan Reynolds (though we don't actually think the man himself invested all that time and effort recording those lines, but you never know).
The lines are a vast array of quips, jokes and one-liners one can expect from Wade Wilson himself, with tons of references to the X-Men, Avengers, and the larger Marvel Universe. What's even more interesting is that he actually responds to certain situations or sensations, such as rubbing the top of his head, covering his eyes, holding him upside down, or even shaking him and slapping him! And even if you don't start a conversation with him, he'll start one with you.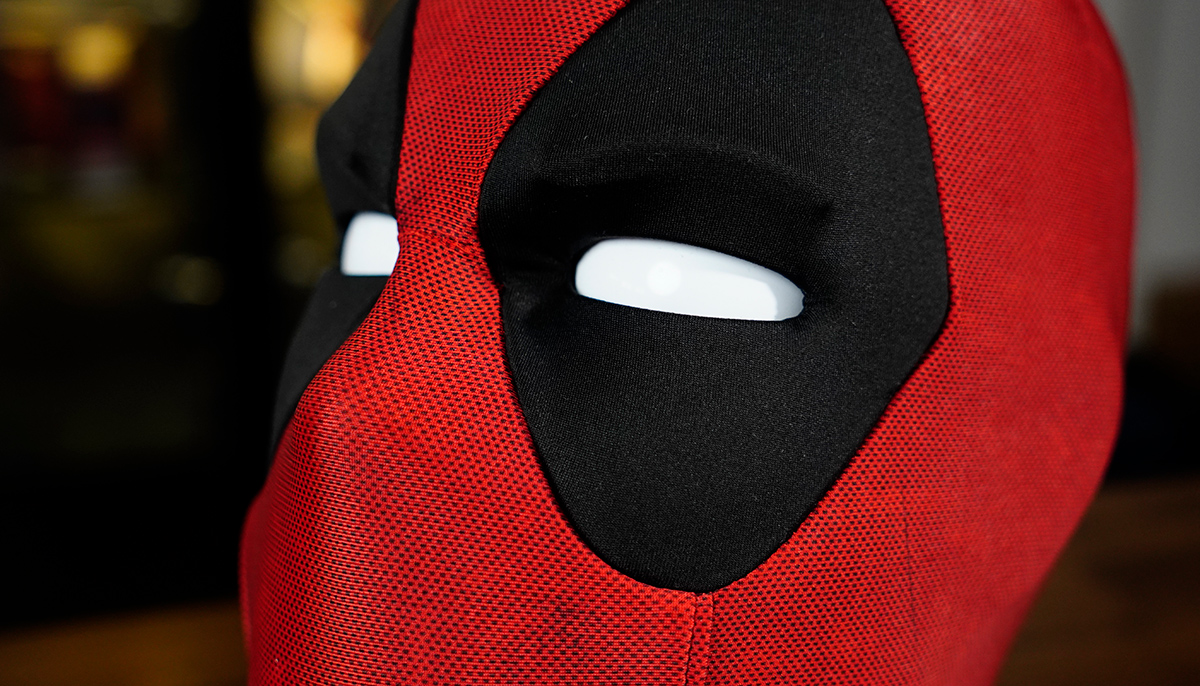 Oh yeah, and like the classy mutant that he is, Deadpool censors his profanities. Such a nice guy.
There is also a companion app on iOS and Android (not released yet at the time of this review) that will allow you to get Deadpool to speak more likes, maybe even sing or even perform a little dance. Though he's just a head, he can do anything. And by anything, we mean just with his head.
Though you can't peek under the balaclava mask, the sculpt of the head does feel solid and proportionate, though we're not exactly sure which poor soul had to have their head cast to create the mould for this Deadpool Head.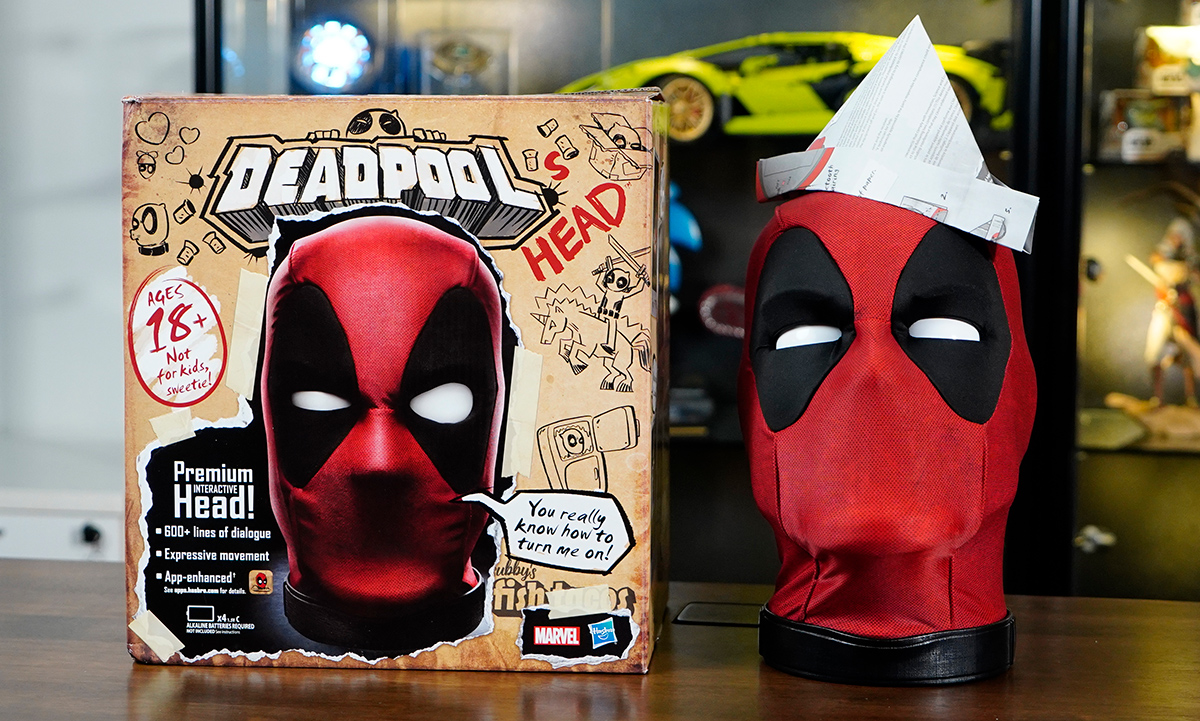 Speaking of the balaclava itself, it is made with a surprisingly durable nylon that stretches as the head moves and emotes. From what we can see, it doesn't actually look as breathable as we thought it would be, so we're not entirely sure if Wade Wilson could actually breathe while wearing this mask. But we digress.
Powering up the Marvel Legends Premium Interactive Deadpool Head requires four C-size batteries, which is quite heavy-duty, but it makes sense considering how well-animated the head is. You could say the batteries are his substitute for chimichangas, which he can't eat in this state for obvious reasons.
Additionally, the box he comes in is also something you would want to hang on to, as it features a really colourful design, featuring doodles of him (which we no doubt have been drawn by himself), as well as oodles of one-liners and innuendos that no doubt have been placed by him as well. The instruction manual included can also be folded into a tiny hat with which you can place on Deadpool's head. Nifty, huh?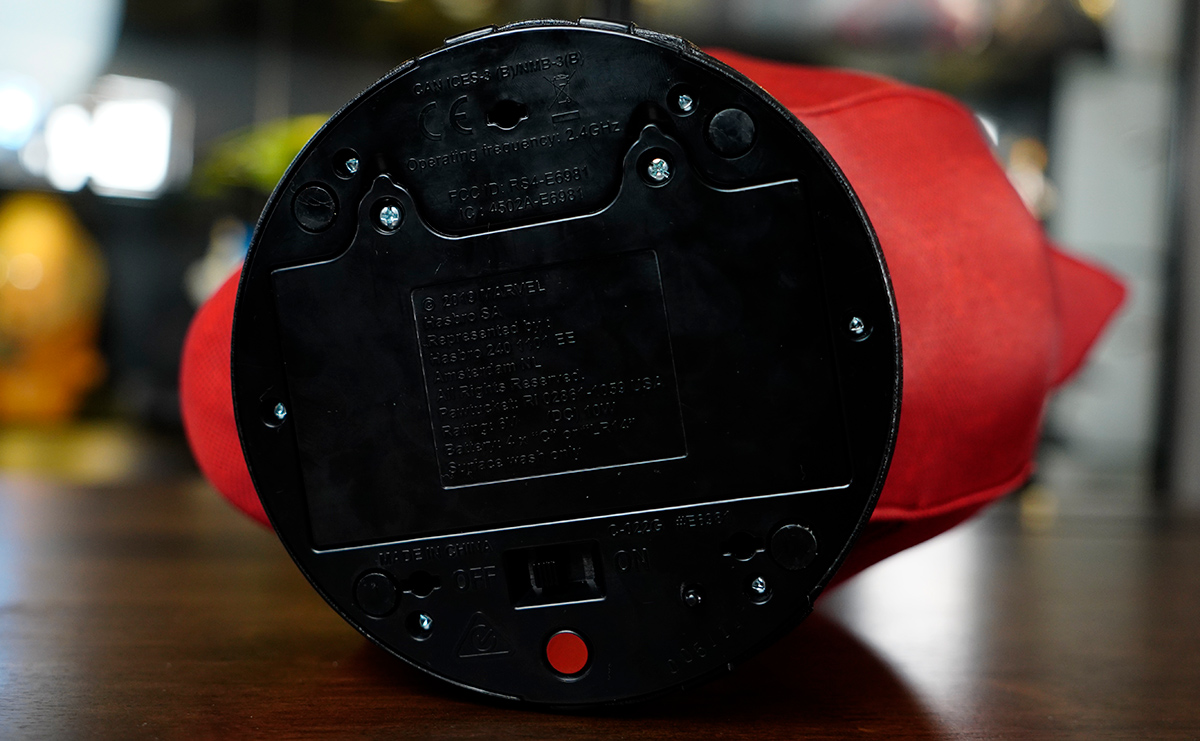 With all that's said, my head is a gnarly addition to any self-respecting fan of mine.
W-wait, did I just speak in first-person? What if we told you this review was written by your friendly neighbourhood Deadpool all along? Nah, you probably wouldn't believe us. You lousy m0t#3rF#[email protected]! But yeah, I release on 1 August, so go pre-order my head now, for just S$199.99 on Amazon.sg.
What? You think it's free? Oh please! I don't give head for free!… oh wait…
Wade out!
GEEK REVIEW SCORE
Summary
"My head is great, and getting me will give you the ultimate pleasure! If you don't, you're just a rotten egg and don't even deserve to smell my farts!"
Overall
10/10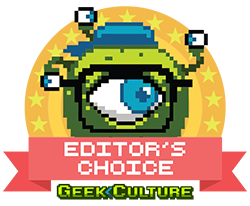 Aesthetics -

10/10

Build Quality -

10/10

Playability -

10/10

Value -

10/10

Geek Satisfaction -

10/10