When the release of SSDs (Solid State Drive) exploded a few years ago, folks went out to make full use of the drives, as they sped up the performance of any machine that they were used on.
Prices were a little crazy of course, as SSDs were way pricier than the regular Hard Disc Drives (HDD). But no one wanted to be at the mercy of slow HDDs. That is, until prices went a little out of hand.
Make no mistake – SSDs are great, as the lack of moving parts and the use of NAND technology enabled allowed for speedier access to data. But unless you have a few thousand dollars to blow on a 2TB SSD, HDDs still offered the better storage and cost ratio. And even then, 2TB is barely enough to store any person's rich library of content.
But HDDs are notoriously slow, and that's when manufacturers such as Seagate worked on creating hybrid SSHD drives (Solid State Hybrid Technology). These drives offer a mix of NAND and regular storage resources, since the performance boost came when the software on the drive was being run.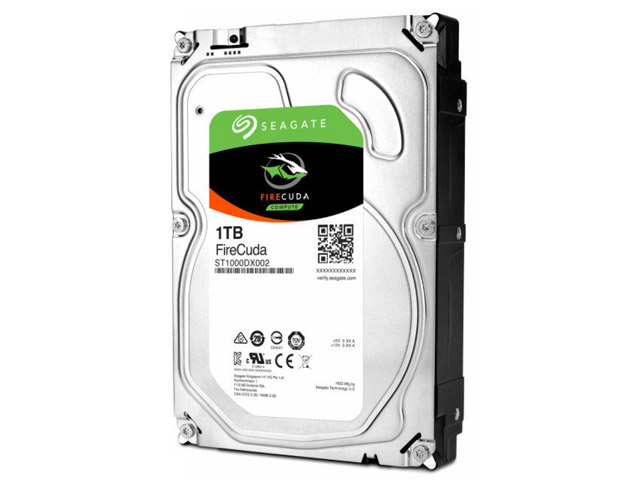 In the case of the FireCuda, the 1TB SSHD contains 8GB NAND storage. If you're running software, games or other applications, the software loading bit gets channeled through the NAND segment, which speeds up the processes. Once that is done, the data is pulled off from the regular disc drive portion of the drive.
It makes sense right? Well, the FireCuda series does one better, by running a proprietary software that detects and learns from the processes it runs. If Steam is installed and you keep firing up the same games, the SSHD can accelerate performance by running the initialisation through the 8GB NAND faster for loading, before pulling data from the regular storage area.
Theoretically, this would improve the performance of your rig and test show that it does. So why only 8GB? This capacity isn't meant for persistent software installation, and most data caches will be under this 8GB capacity.
My home rig has 3 hard drives at the moment. The 128GB SSD (C Drive)runs my operating system and nothing else, while the 10TB Seagate HDD (D Drive) is used to store all my files. I've moved some commonly used software to this 1TB FireCuda (K Drive), including Steam and here's what I am reading.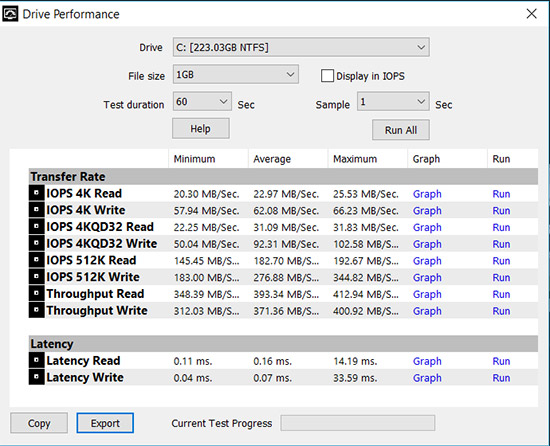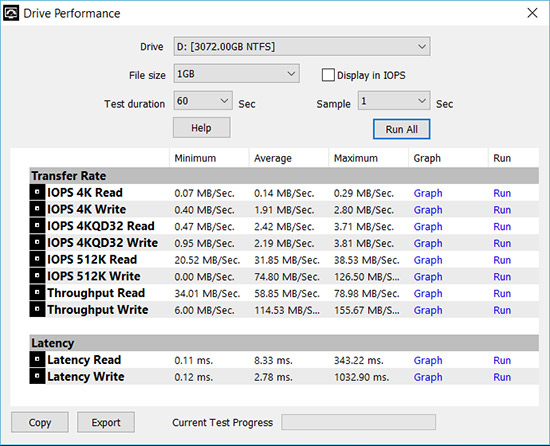 As you can see, the SSD (C Drive) I have offers the fastest Read and Write speed, while the HDD (D Drive) offers the slowest. The performance of the FireCuda (K Drive) comes in-between, providing me with better than average performance, but at a fraction of the cost.
Naturally, this bump in performance is only for Steam games for now, but if you happen to load other software, from intensive applications such as PhotoShop or non Steam games, the load times will become more evident.
The S$129 for a 1TB also makes it a better investment than simply getting a 1TB SSD for running games and software. Seagate is also offering a 5 year warranty, so you really have no excuse to keep using an old HDD.
TL;DR A SSHD is cheaper than an SSD and faster than a HDD.
---

Drop a Facebook comment below!