If this musical biographical film was released earlier, there might have been some very stiff competition in the Best Actor category during the awards season.
We are talking about how Rami Malek, whose portrayal of Freddie Mercury in Bohemian Rhapsody won him an Oscar, would have to square off with Taron Egerton, who plays Elton John in this highly recommended movie, both which were directed by Dexter Fletcher.
Well, kind of. After director Bryan Singer was fired from Bohemian Rhapsody, Fletcher stepped in to finish the movie.
Titled after John's 1972 tune "Rocketman", the movie chronicles the legend's early days as a prodigy at the Royal Academy of Music, his addiction to alcohol, sex and drugs, as well as how he stepped out of the darkness to become the well-loved celebrity he is. The film also dramatises the relationships he had with the many people in his life: his world weary mother (played by an almost unrecognisable Bryce Dallas Howard), his strict father (a no-nonsense Steven Mackintosh), his lover and manager John Reid (Richard Madden putting his Scottish accent to good use), as well as lyricist and confidante Bernie Taupin (a very grown up Jamie Bell, whom we will always fondly associate with Billy Elliot).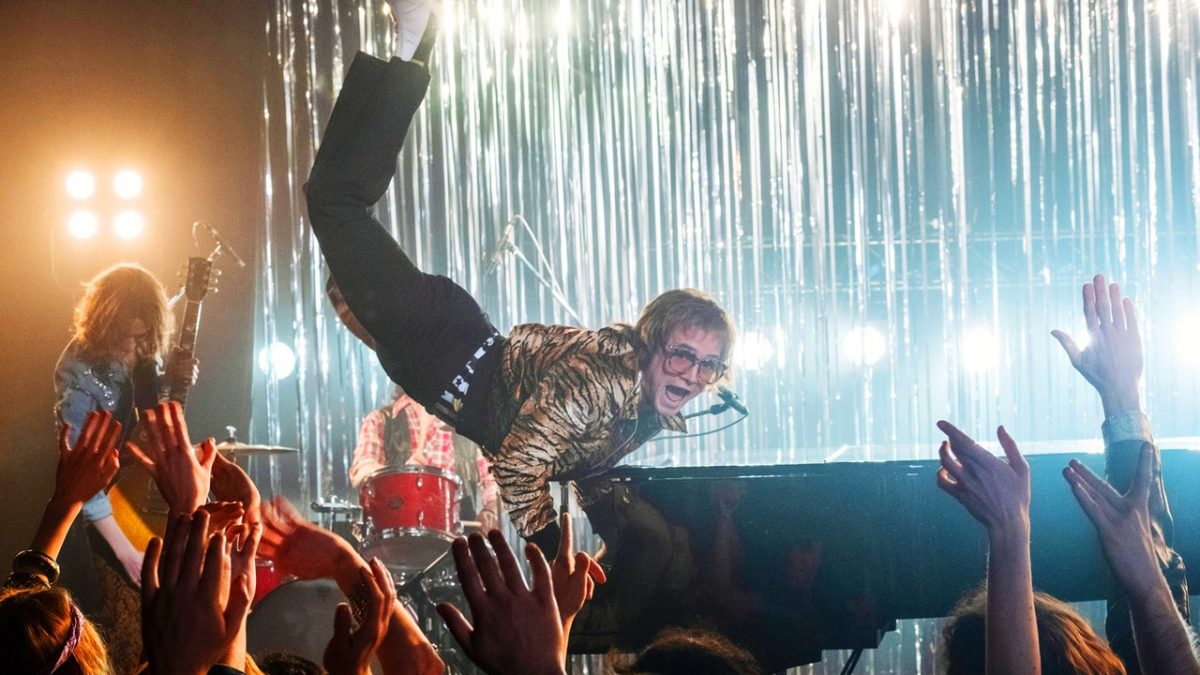 Fletcher, who had previously worked with Egerton on Eddie the Eagle (2016), brings out the best in the Welsh actor. Forgive the Welsh actor for his mediocre performance in Robin Hood (2018), because his performance here is flawless. He creates a character that is relatable, and is emotionally engaging throughout the movie's 121-minute runtime. It also helps that he sings John's songs with a lot of heart – and each tune carries the story forward.
The glitz and glamour that illustrates John's colourful character is exemplified in the wonderfully choreographed song sequences. There are outlandish costumes, big crowds and an infectious energy that will keep your eyes glued to the screen. There are quieter moments as well, when the protagonist struggles with his yearning to be loved. Of course, familiar tunes like "Your Song", "Crocodile Rock" and "Tiny Dancer" will make fans who grew up listening to John's music smile.
It is commendable that the movie has been passed clean here with a "R21: Some Homosexual Content" rating and consumer advice. Any attempt to dilute the rock opera with a family-friendly approach (some think this is the biggest flaw of Bohemian Rhapsody) would have not been a true depiction of John's troubled yet inspiring past. There may be too much flamboyance in your face, but that's probably what John's life was about. It is heartening that the singer himself has approved and is very supportive of this project.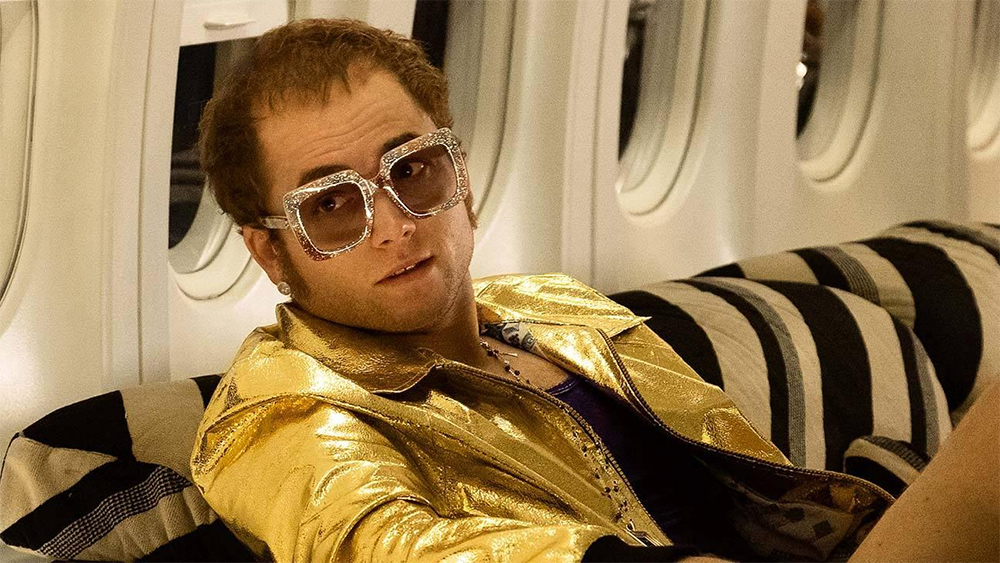 Egerton is definitely someone to watch out for in showbiz. When we first heard the 29-year-old actor croon as Johnny the Gorilla in the animated movie Sing (2016), we were impressed with his vocals. In fact, he performed John's "I'm Still Standing" in that movie's finale, something which he also does in this film. This kid's got potential, and we are excited to see him shine.
Like many other biopics, this one has a positive message: what we need to after stepping out of the theatre is to be strong enough to stand against all odds, and truly believe in yourself.
GEEK REVIEW SCORE
Summary
Taron Egerton is perfect as Elton John in this moving musical biographical film which alternates between fantasy and reality.
Story -

8/10

Direction -

9/10

Characterisation -

8.5/10

Geek Satisfaction -

9/10
---

Drop a Facebook comment below!