With so many flavours of ice cream already available in Singapore, do we really more? The answer to that is and always will be, yes. Bring on the ice cream flavours, we will take them all.
This year, homegrown ice cream brand Ice Cream & Cookie Co. has teamed up with RedMart to release an exclusive 3-cup pack on RedMart's online platform, all in celebration for our nation's birthday. In the 3-cup pack is their bestseller, the Onde Onde ice cream, as well as two new flavours. Now, the Peach tea sorbet we can understand, but one based on Rojak? You never thought you'd see a side dish commonly seen in a hawker centre as an ice cream flavour right? Well, now you have.
Having had the opportunity to try the three flavours (Yes, this includes the Rojak sorbet), here are our thoughts:
Onde Onde Ice Cream
One of Ice Cream & Cookie Co.'s bestsellers, the Onde Onde flavour consists of pandan ice cream with coconut mochi and gula melaka. It is definitely a flavour for those with a sweet tooth as the gula melaka makes the ice cream incredibly sweet. The ice cream also comes with shaved coconut bits and chewy coconut mochi which helps to give a bit more texture to the dessert. Out of the three that we have tried, we have to say that the Onde Onde ice cream is the closest to its namesake and it was also the first that we finished eating straightaway. What can we say, it is just that good. We can definitely see how it became one of the brand's more popular flavours.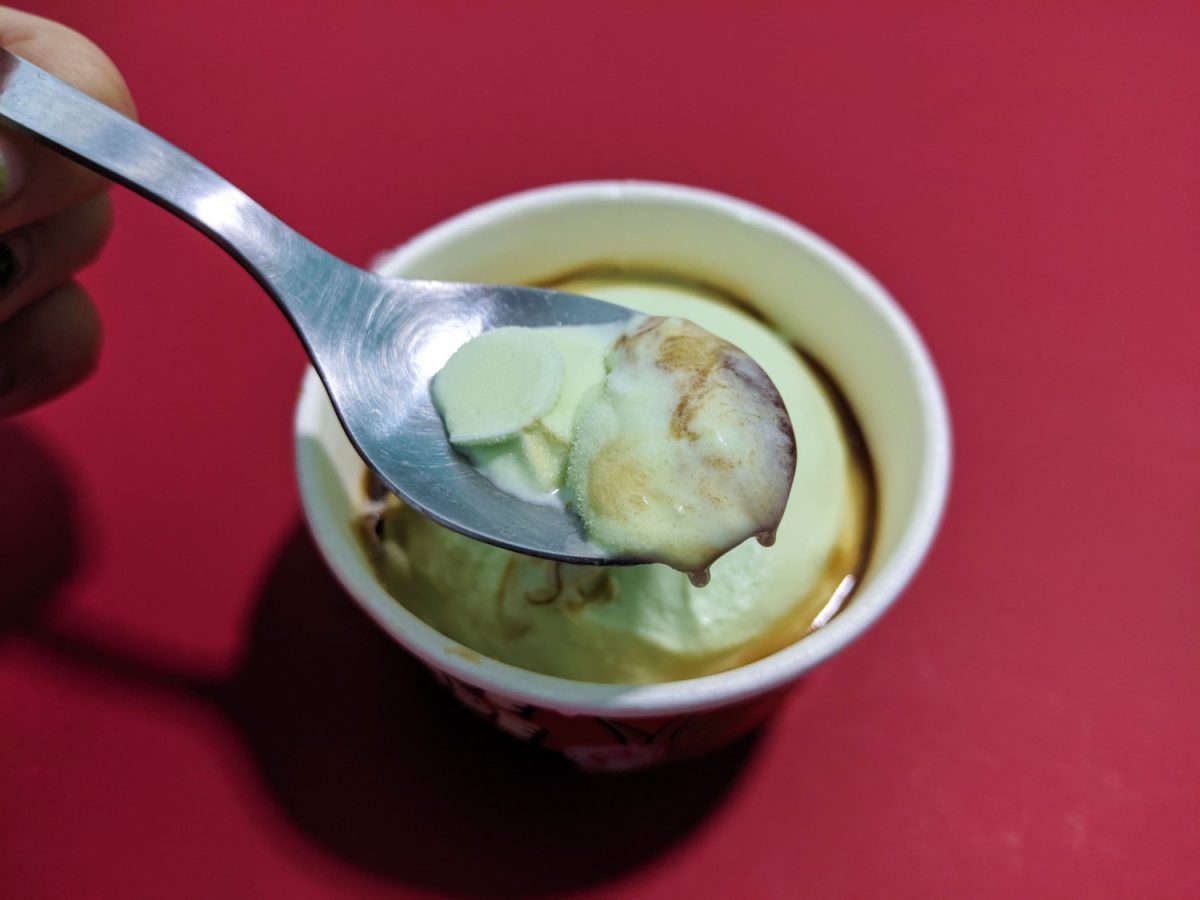 Geek Rating: 11/10, it's an absolute must-try!
Peach Tea Sorbet
Despite saying on the cover that it is a peach sorbet infused with black tea, the Peach Tea sorbet tasted a lot more like a tea sorbet loosely infused with peach as the flavour of the black tea stands out so strongly, with only an aftertaste of peach left in your mouth after the sorbet has melted. We suppose tea lovers might enjoy this one but for us, we'd have enjoyed a little more of the peach flavour, seeing as how it is a peach tea sorbet. It is by no means terrible, just a tad bit disappointing. Still worth eating though, if you like to drink tea.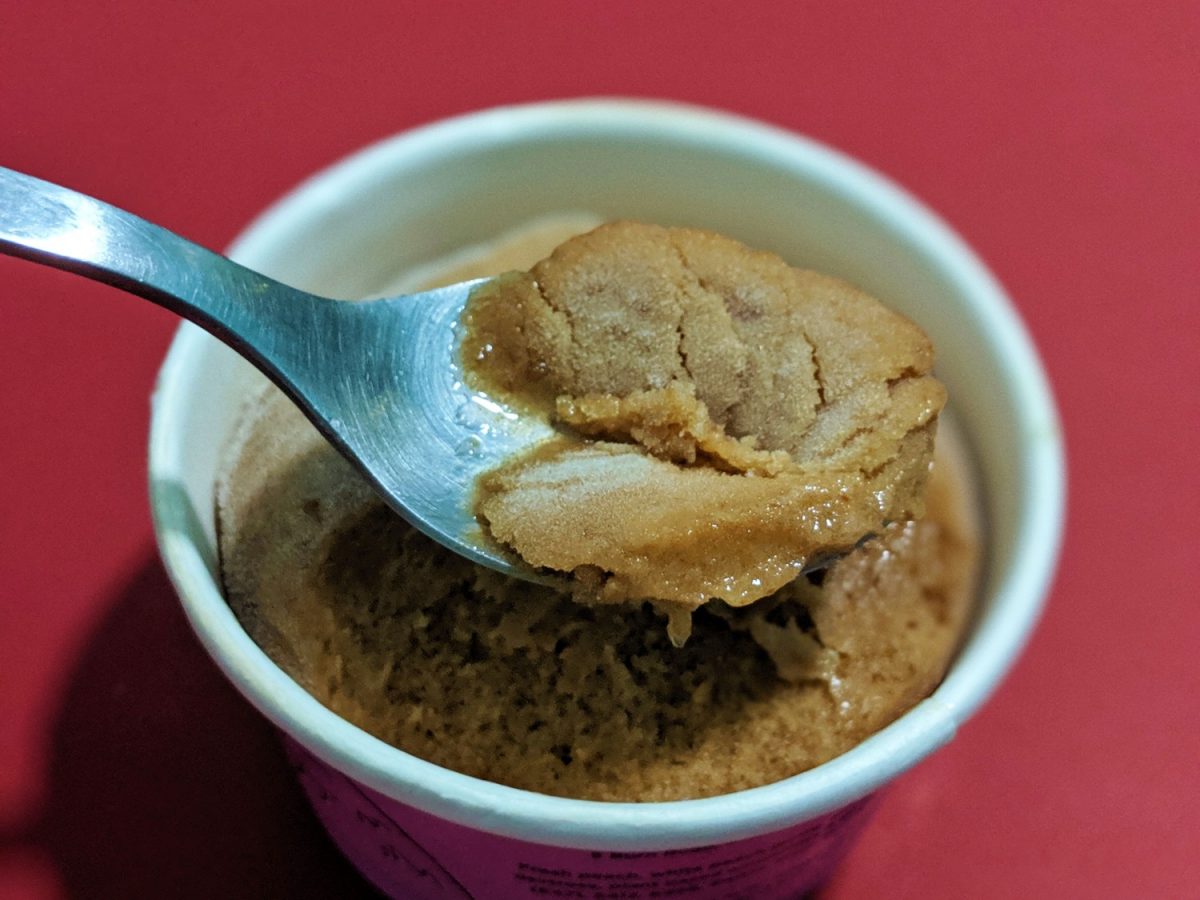 Geek Rating: 6/10, this is one for tea lovers who enjoy just a hint of fruit in their dessert.
Rojak Sorbet
For those willing to try something new, the Rojak flavour is the one for you. The dessert is basically a green apple and cucumber sorbet with crushed peanuts, and it is surprisingly a lot tastier than it might sound. The apple and cucumber duo both help to give the sorbet a refreshingly tart taste and combined with the crushed peanut, is also strangely reminiscent of a plate of rojak, though that might just be our brain playing tricks on us. It also helps that the dessert is in sorbet form, with no cream added so it feels like you could easily be done eating the whole cup of sorbet without realising it.
Geek Rating: 8/10, it surprisingly does not taste anywhere near as weird as it sounds.
---
If you're interested in trying these flavours out then you're in luck as they will be available as an exclusive 3-cup pack on RedMart from now till August 9, for S$9.90.