Ever wondered what a cross between a Xenomorph queen and T-Rex would look like? A UK-based creator of high-end prehistoric animal figurines, Rebor has gone out and created the said mashup, and called it the Broodlord X-Rex ('X' for Xenomorph).
Inspired from the idea that spawned from DeviantArt artist @nebezial back in 2012, it's great to finally see it come to life as a product, 8 years later.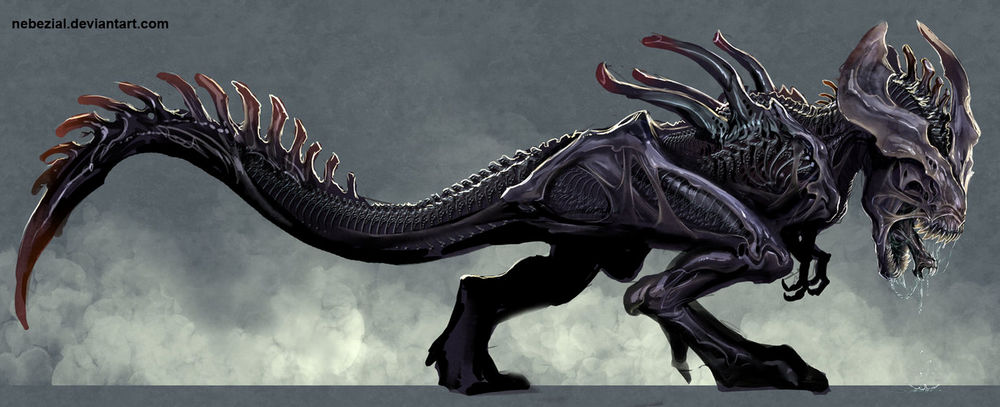 The X-Rex is made of PVC, measures in at 43cm long and 16cm tall, and comes packed with an optional removable tongue, rotatable arms and poseable tail. The packaging it pretty basic, and made of thin cardboard, but upon opening it up, the figure is very sufficiently protected with thick foam.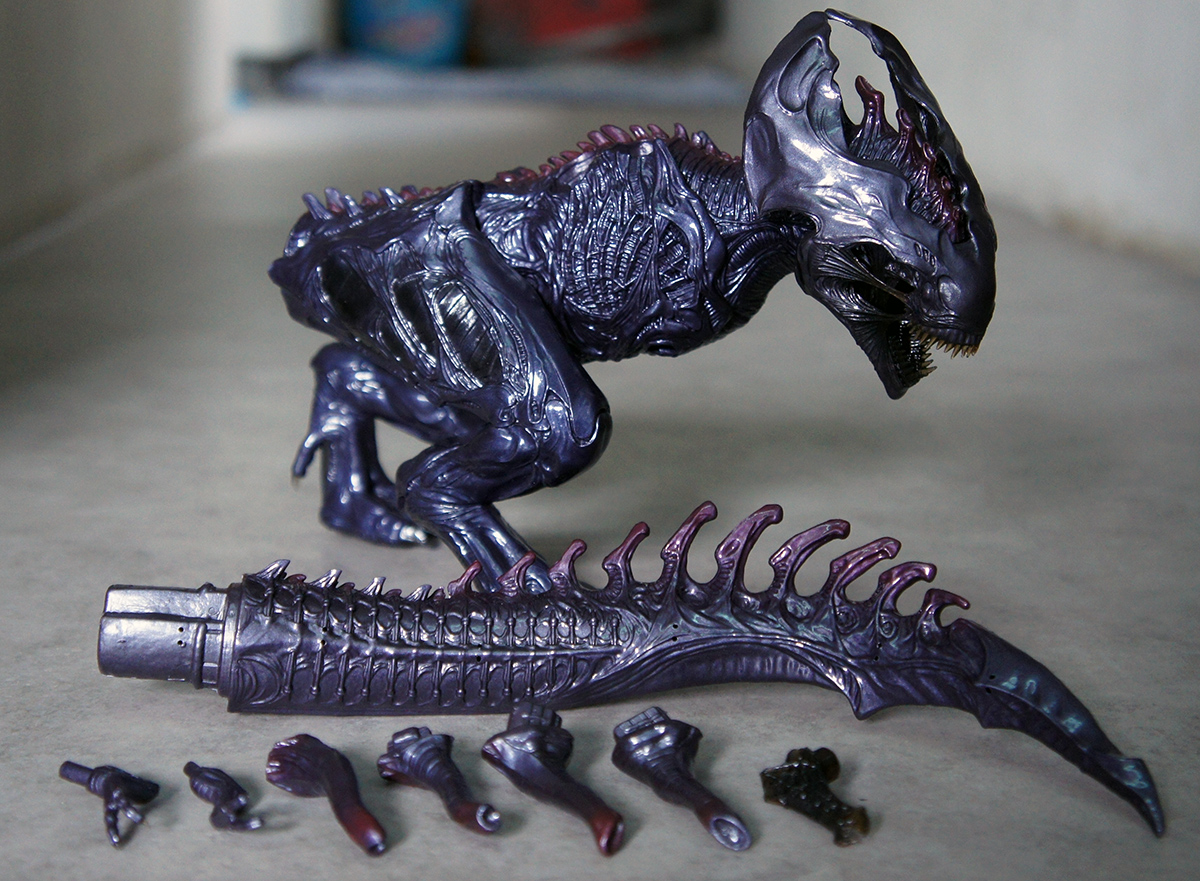 As one can see from the back of the packaging, there will be three other variants coming later this year, one for each quarter of 2020. An Organic Broodlord variant, and two other Swarms (based on warrior aliens), Plague and Radioactive.
Being made of PVC, the X-Rex feels very solid, with a hefty weight to it. The craftsmanship is impeccable, with the pieces fitting very well and snugly together when assembled. Once assembled, the figure is very well balanced, despite its length and pose. So collectors won't have to worry about it toppling over easily.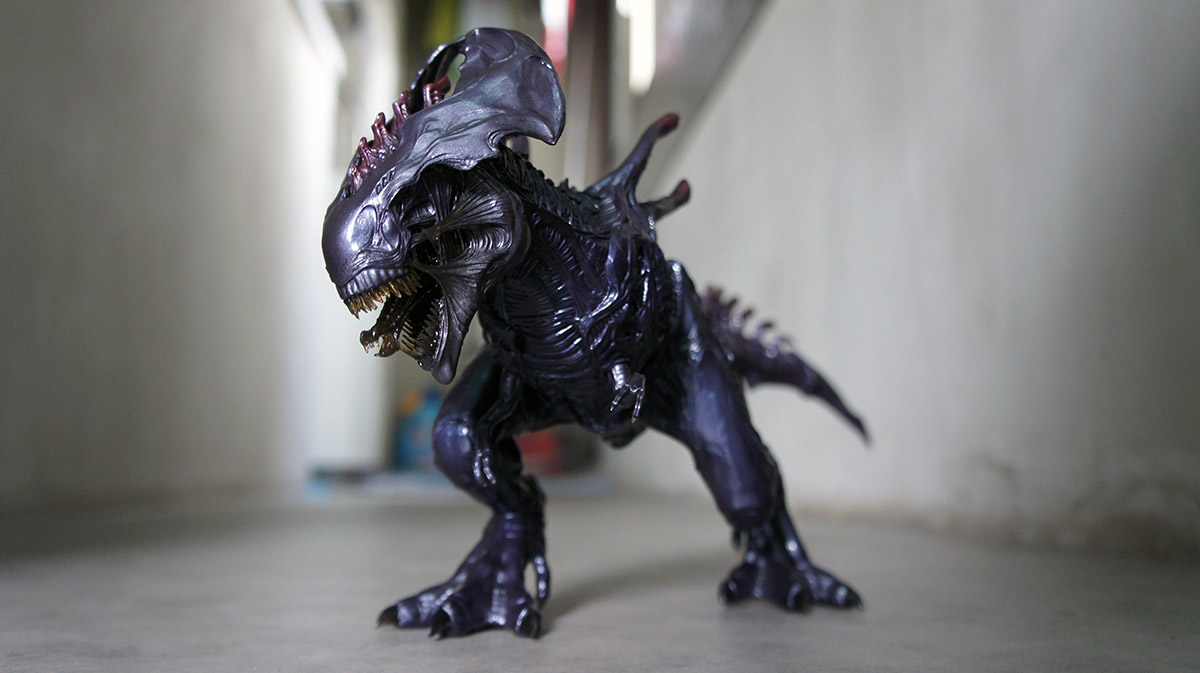 The attention to detail is astounding for its scale, with just the right touch of metallic finishing. Even the teeth, toenails and tongue are made of translucent material. The paintwork does its job well, giving the X-Rex a glossy, wet look.
One small matter of concern for collectors living in humid countries might be the material used for the tail. It's made of a softer, almost rubbery feel material, with an internal wire so that the tail is poseable. As with such material, commonly used with McFarlane Toys, they tend to get sticky over time, so let's hope this isn't the case for Rebor's X-Rex.
Couldn't resist having a little fun with Hound to re-enact the Jurassic Park chase scene.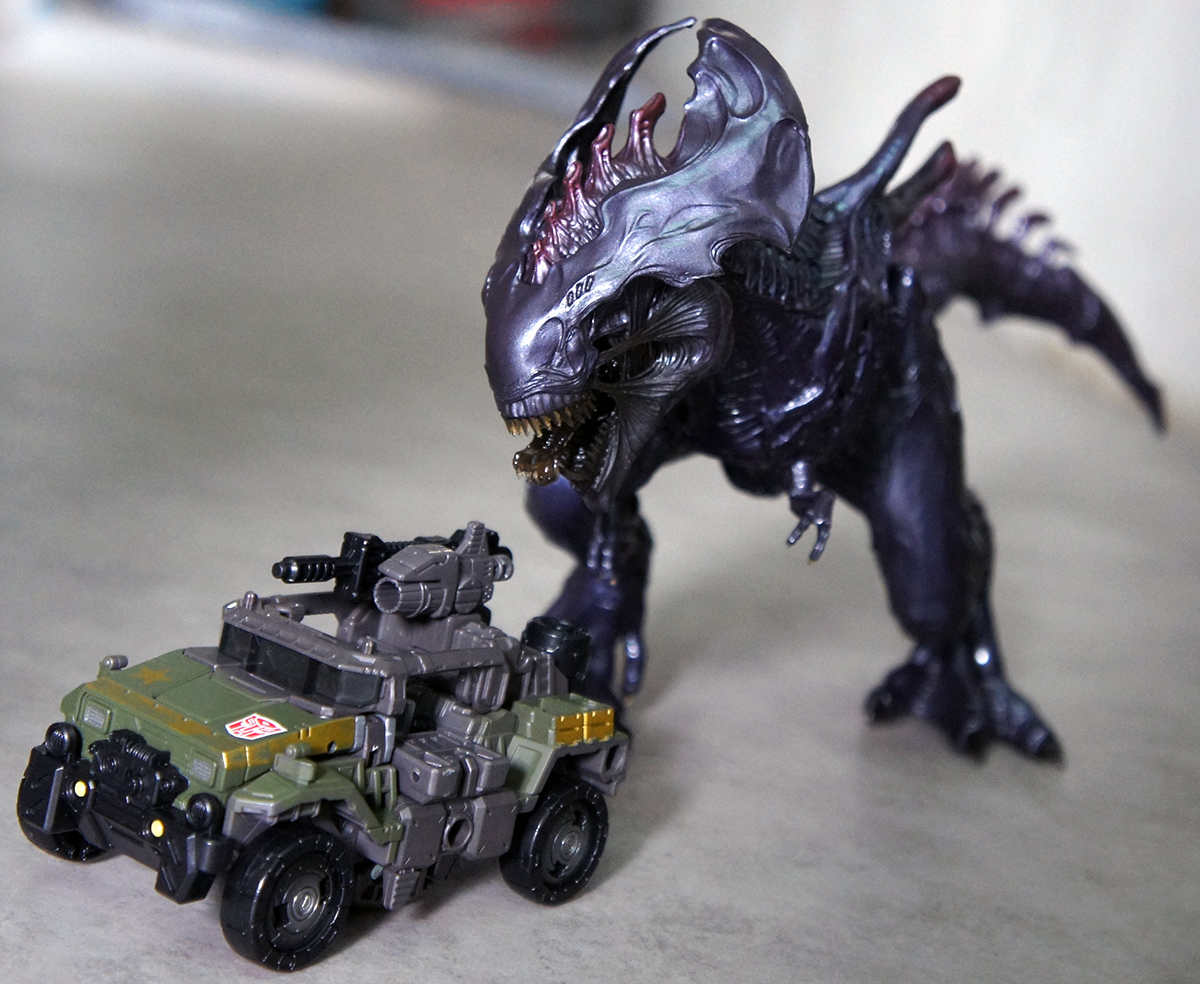 For its reasonable price of US$44.99, this high-end figurine definitely has a very premium feel to it, and a worthy addition to any fan's collection. If you like what you see, the X-Rex is still available on the following sites: BigBadToyStore (US), EverythingDinosaur (UK) and MiniZoo (AU).
GEEK REVIEW SCORE
Summary
The high-end and premium feel to Rebor's first foray into mashing up a Xenomorph with a T-Rex is one that fans will appreciate very much.
Overall
9.3/10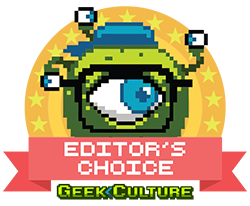 Aesthetics -

9/10

Build Quality -

9/10

Value -

9/10

Geek Satisfaction -

10/10