Brickosaurs World will be the first-ever showcase in Asia to feature over 60 life-sized dinosaurs. Happening at Singapore Zoo and River Wonders, visitors will get to do jump right into the thick of the action by navigating through a maze filled with hidden clues and puzzles, participating in craft workshops, and engaging in an archaeological treasure hunt. It is an interactive playground that will make visitors feel like explorers and archaeologists.
The Brickosaurs, which range from the T-Rex to plesiosaurs to raptors, are made using 1.5 million LEGO bricks and took 8,548 hours to complete.
This is a testament to how limitless LEGO bricks can be as a medium for sculpture, and also an educational journey. Visitors will learn not just about dinosaurs, but also about animals on the brink of extinction, and the importance of actions that can be taken to conserve wildlife and biodiversity.
Given that many scientists believe that we are going through the sixth mass extinction event in history, Brickosaurs World is also highly relevant and timely.
Also, in a first by The LEGO Group, there will be an outdoor LEGO pop-up store set up at Singapore Zoo's Pavilion by the Lake. The LEGO dioramas featured in the store are built by Titan Creations. Visitors can redeem an exclusive LEGO Minifigure which will be complimentary with every child admission ticket.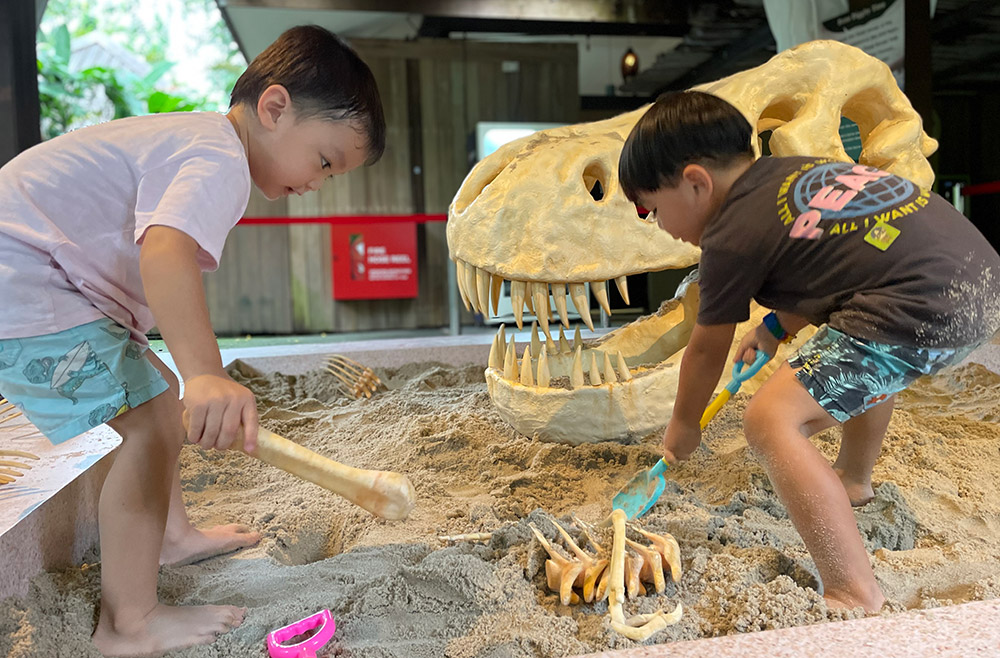 Brickosaurs World will run from 13 November 2021 to 3 May 2022 at Singapore Zoo and River Wonders.
Photos above are credited to Mandai Wildlife Reserve.