We love The Lego Movie (2014) and its 2019 sequel, as the two animated films, based on a popular and best-selling line of toys were hilarious, smart and charming. Kids and adults were drawn to the storylines which sparked imagination, as well as the characters who were colourful and witty.
Perhaps, the most important takeaway of the franchise was how the two movies led to spikes in merchandise sales. Wait, aren't we supposed to review the other movie based on the other brand of building toys?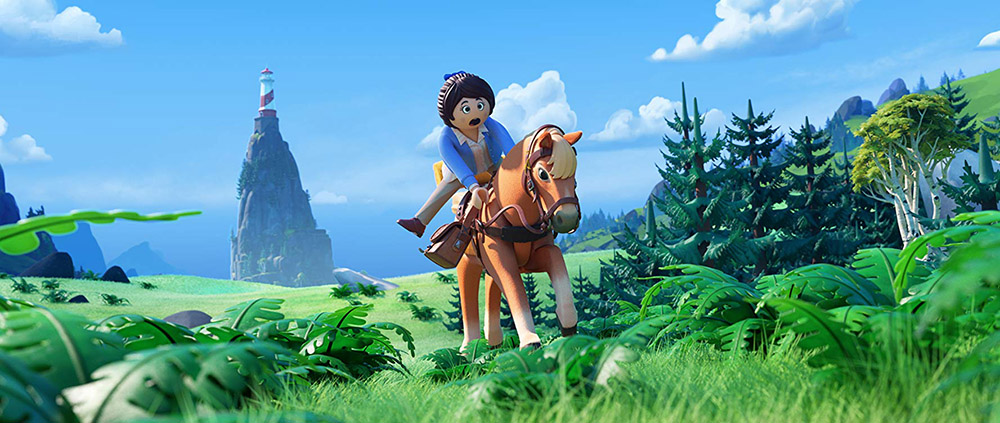 The animated film we are focusing on is based on Playmobil, a line of toys produced by the Brandstätter Group which is headquartered in Zirndorf, Germany. Because comparisons are inevitable, this adventure comedy is probably going down in movie history as the one that is inferior to The Lego Movie.
And that is most unfortunate, because this 98-minute feature-length movie does have its merits, especially if you are bringing the young ones out to catch a show about rediscovering the joy of childhood. Essentially, this is a movie that caters to the lowest common denominator and works best if your intention is to inculcate some straightforward and wholesome values for the kids.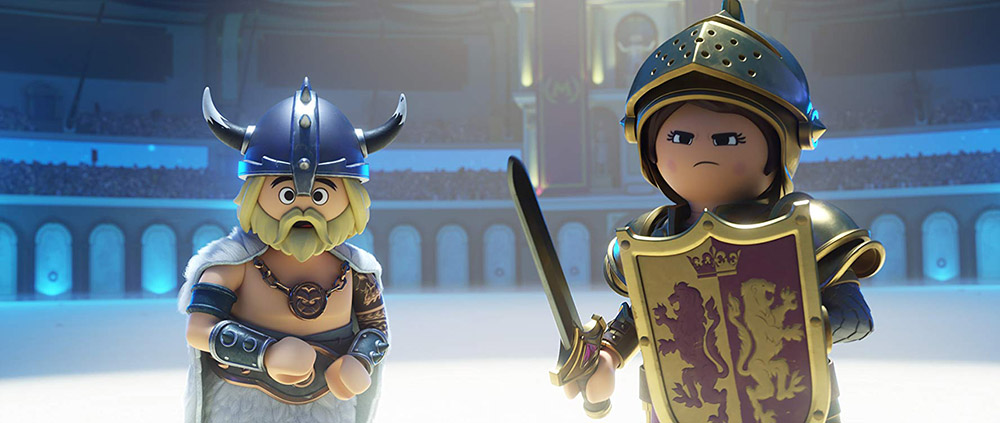 The protagonists are a teenage girl, Marla, and her younger brother, Charlie, whose lives take a turn when their parents are killed in a car accident. Things become cheerless in the house, and Charlie runs away from home to escape her overbearing elder sister. Both of them soon find themselves in the midst of a Playmobil exhibition, and presto, magic transports them into a Playmobil universe where they are turned into toys.
The siblings get separated and must find their way back to each other – not before coming face to face with Viking warriors, fairy godmothers, dinosaurs and gladiators. Yup, it is the filmmakers' not-so-subtle way of introducing the different Playmobil products.
Someone must have decided that this movie should appeal more to kids than adults, because the jokes are child-friendly to a fault. The gags may be amusing to viewers below 12 years old, but anyone older than that may find the humour tedious. While the animation is decent, we have definitely seen more dazzling works in other animated movies. What is also sorely missing (sorry for the comparison again) is the self-awareness that made The Lego Movie a refreshing experience. What we get instead is a story that you can expect from a Sunday morning cartoon.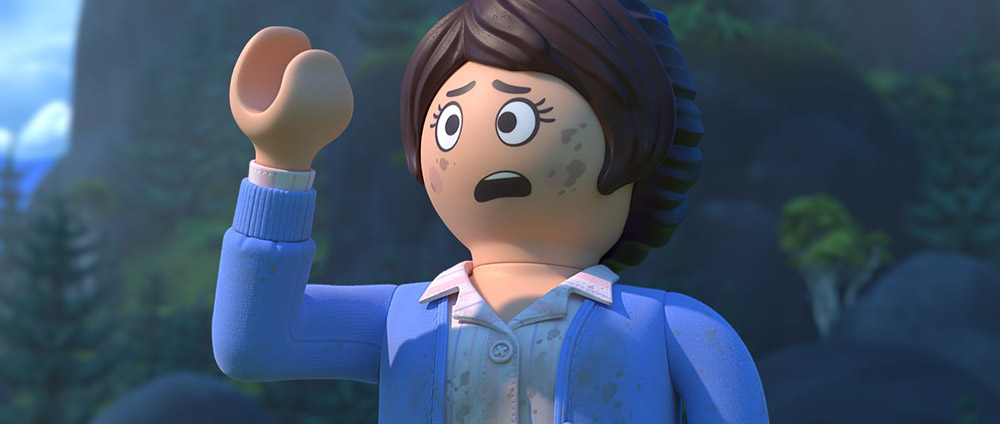 Lino DiSalvo, who was the Supervising Animator on Tangled (2010) and Head of Animation on Frozen (2013), makes his directorial debut here. The story is also credited to the 45-year-old animator but it is clear how his directing expertise is not on par with his involvement in animation.
Anya Taylor-Joy (The Witch) plays and voices Marla, while Jim Gaffigan (Child's Play) takes on the role of Charlie and while they do their best to make the movie interesting, there is only so much they can do in a production that is low on playfulness and fun.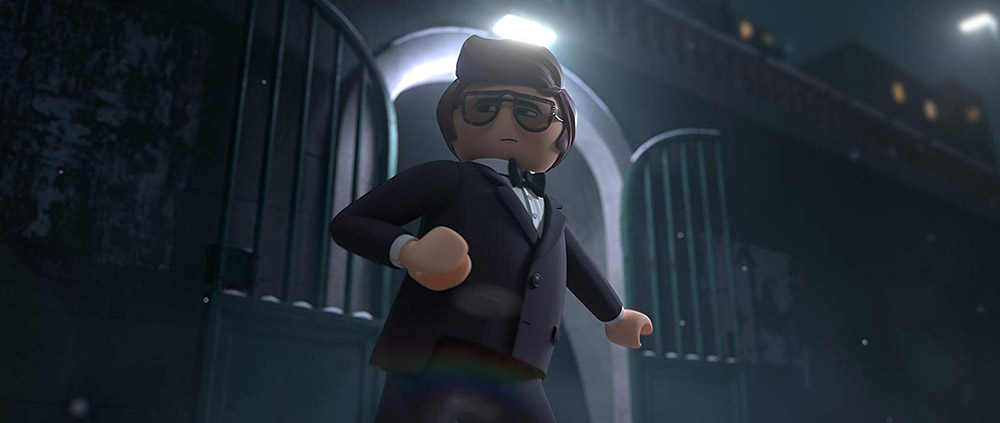 The most entertaining parts of the movie belong to Rex Dasher, a dashingly slick character voiced by Daniel Radcliffe. Clearly a spoof of James Bond and his inventive gadgets (there is even a jingle whenever he appears), the movie is uplifted whenever he appears. Other notable names in the voice cast include Adam Lambert and Meghan Trainor, pop stars who were given the responsibilities of crooning some songs for the soundtrack. As expected, not everything is awesome, and what you get are a handful of forgettable tunes.
But if you are given the task to take care of your very young relatives, this movie could help kill some time.

GEEK REVIEW SCORE
Summary
While it is cool to see building toys come to life in an animated movie, this one caters to the lowest common denominator with its toned down fun.
Story -

5.5/10

Direction -

5.5/10

Characterisation -

6.5/10

Geek Satisfaction -

6/10