Remember the early years after smartphones made their debut, and users were introduced to this amazing concept known as apps? Free games were the rage and amongst the thousands of titles that demanded our attention, there was a rather silly title called Angry Birds.
The idea of using a slingshot to launch birds at pigs, to destroy them? It sounded absurd. Surely there are cleverer ways out there to kill time? But you would be hard-pressed to find anyone who installed the game, and was not instantly addicted then.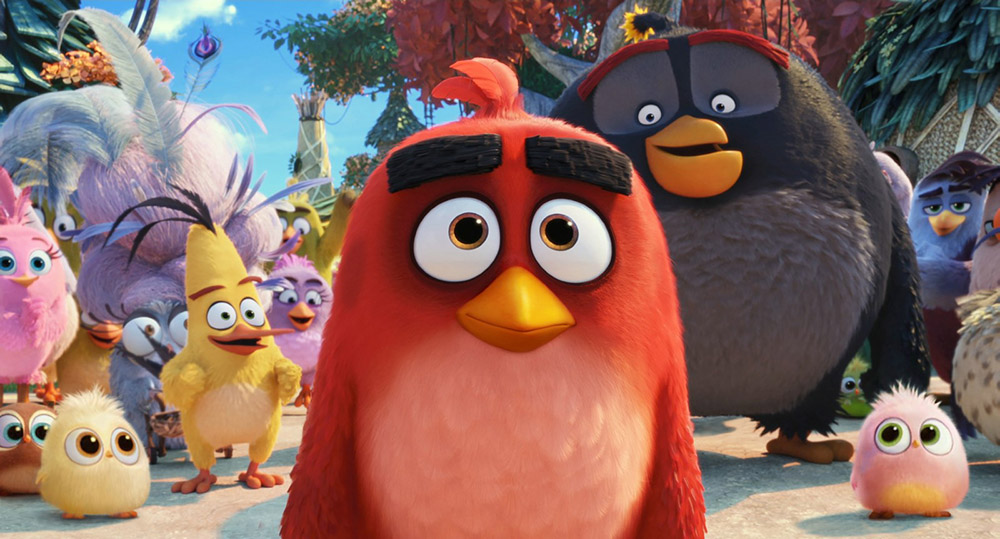 Then came word that Hollywood was interested in making a movie based on this game, and again, it sounded absurd that anyone would want to watch a film based on such a premise. While the 2016 film, directed by Clay Kaytis and Fergal Reilly, was not an animated classic, there were some chuckle-worthy moments and more importantly, it made money. Yes, pigs flew and crazier things have happened.
While interest in the game as definitely waned, there was belief in Hollywood that there would be interest in a sequel. The thought of another movie about angry birds pitting themselves against evil pigs seemed, well, absurd but guess what? This sequel is actually much better than the first, offering more coherence and laughs that make sense to viewers young and old.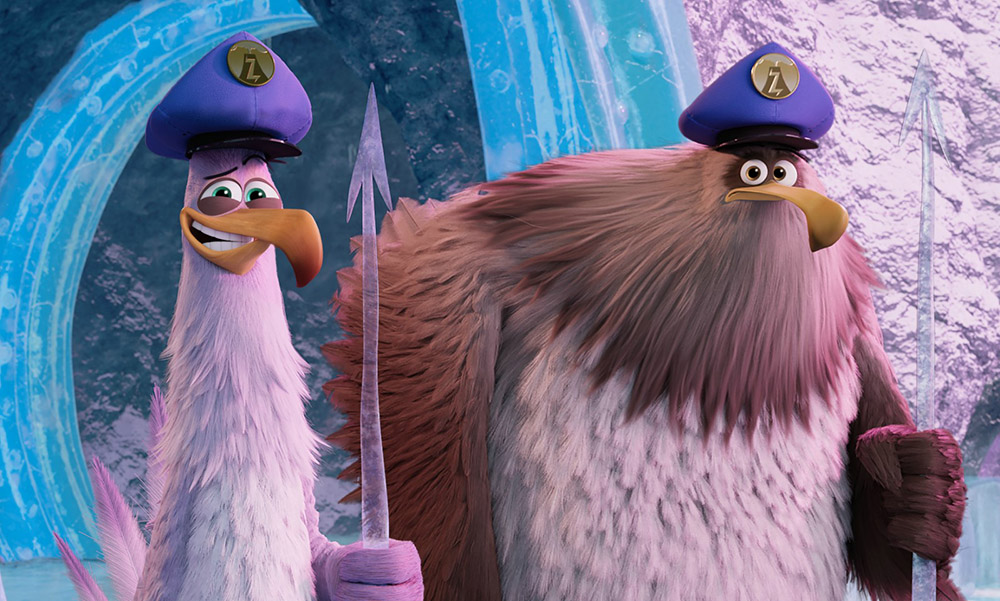 The story continues to unfold on Bird Island, where the flightless birds live happily after being saved from being eaten by the green pigs in the first film, by the hot-tempered Red (Jason Sudeikis). Elsewhere on Pig Island, their defeated leader Leonard (Bill Hader) is requesting for a truce with the birds. The green creatures are under attack from Eagle Island, where Zeta (Leslie Jones) has ordered her army to throw weaponised ice balls on the pigs.
In summary, the birds and the pigs have to join forces to defeat the eagles.
Yup, the screenplay, penned by Peter Ackerman, Eyal Podell and Jonathon E. Stewart, sounds silly to a fault, but the result is 96 minutes of chaotic fun that doesn't attempt to throw life lessons in your face by tugging at your heartstrings. It is what it is: birds and pigs versus eagles.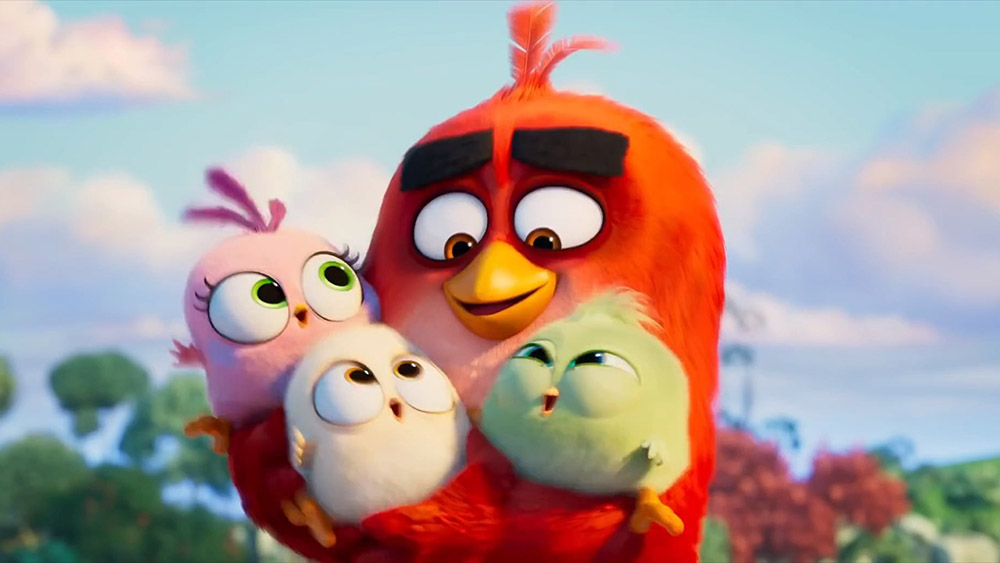 Thurop Van Orman takes over as the director in this sequel and he delivers a piece of work that is chockfull of excitement and energy. The adults will appreciate the innuendos splattered throughout the movie. There are butt jokes, pigs in spandex and G-string swimsuits, as well as gags about mating seasons and speed dating sessions. The kids will laugh at the physical comedy, which was what probably what made the first movie a box office success.
What makes this movie work is that it doesn't try too hard, and the constant slapstick actually is witty without being downright silly. It contains what it needs to say within one hour and forty minutes, and little excess that makes the pacing dreary. This is a fine example of economical storytelling.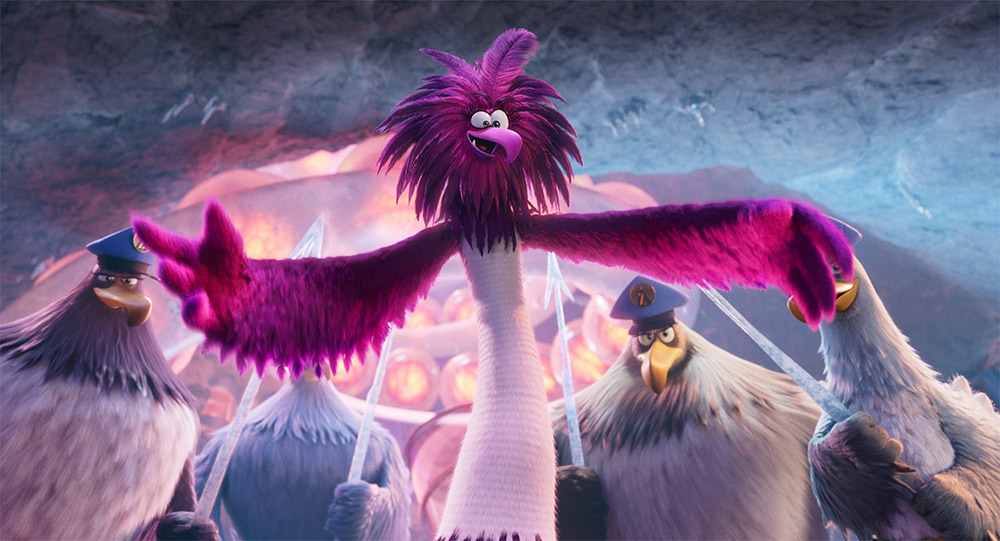 The voice cast is a fun bunch. Besides Sudeikis, Hader and Jones who are familiar names in the comedy scene, Josh Gad, Danny McBride and Maya Rudolph also return to reprise their roles as the birds and pigs. Rachel Bloom voices an eccentric female bird who is brilliant in all things that involve technology (uh-huh), Awkwafina is a rebellious female pig who is the right hand woman to the pig leader (way to go, lady), while Brooklynn Prince is a sweet female hatchling (we guarantee she will make you go "awww, so cute").
The movie does not offer anything new because it sticks to a standard formula of employing action and comedy to relay lessons of teamwork and forgiveness. It is not great cinema, but there is enough silly and goofy fun for both adults and kids to be entertained from beginning to end.

GEEK REVIEW SCORE
Summary
Pigs in spandex and jokes about mating seasons? Yup, the concept of this franchise is still silly, but this energetic sequel is worth your time.
Story -

6.5/10

Direction -

7/10

Characterisation -

6.5/10

Geek Satisfaction -

7/10
---

Drop a Facebook comment below!