The truly wireless age is in full swing in 2019. Sure, a lot of us still rely on the consistency of wired audio equipment, but with the improvements in Bluetooth technology over the years, the demand for more wireless peripherals has increased exponentially.
Plantronics certainly has been keeping abreast of current tech trends. The US-based audio company has put out their own slew of superb audio equipment over the years to cater to both consumers and professionals, at relatively affordable prices. Some of their more recent releases have all been using wireless Bluetooth, and the Plantronics BackBeat FIT 6100 is no exception to that.
The new over-ear headphone set is among one of four new wireless audio peripherals released by Plantronics, alongside the BackBeat FIT 3200, 3150, as well as the RIG 700HD. Priced at US$180, the 6100 is designed specifically for consumers who prefer a general-use set of wireless headphones with touch controls that can suit virtually any scenario, be it exercise, commute, or even in the work environment.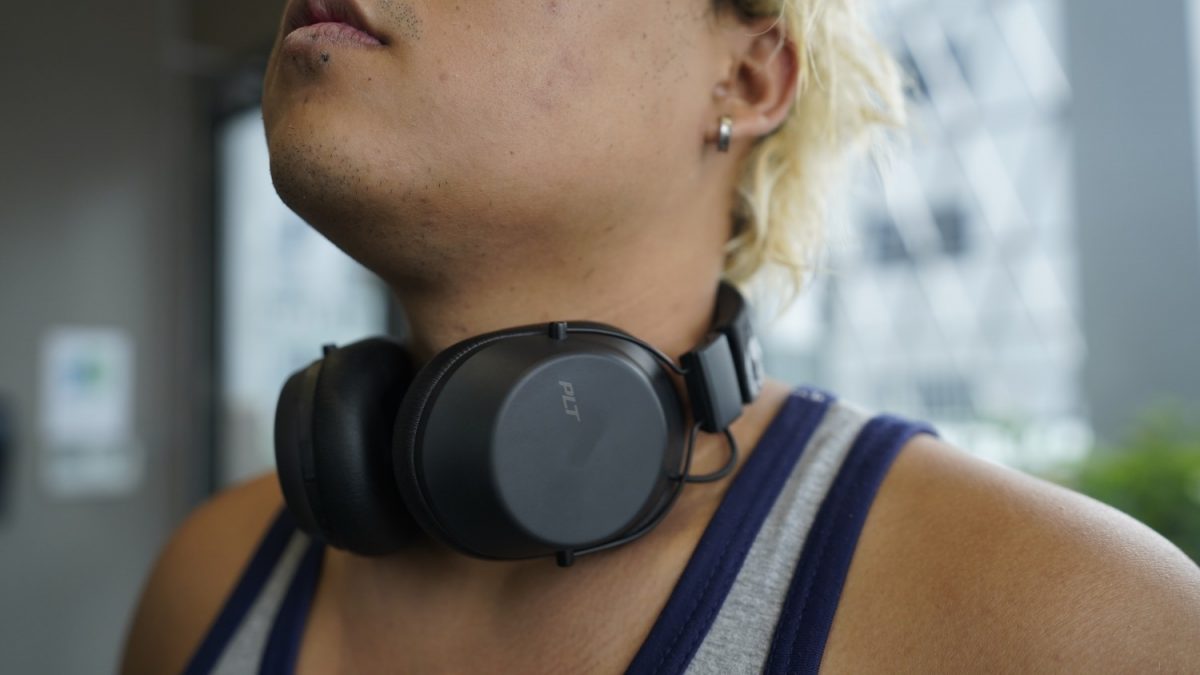 While it performs reasonably well in most scenarios, sport and exercise are the main aspects that Plantronics considered when designing the BackBeat FIT 6100. This is firstly highlighted by its exterior, sporting a rather subtly industrial matte plastic design, with angular earcups that are made to streamline the shape of your head when worn. The majorly plastic and leatherette material used to manufacture it means it is lightweight, which means it won't weigh you down when you actually lift your weights.
Its available colours, black (which we got our review unit on), camo and grey, add to the overall understated aesthetic, which ensures you don't stand out in a crowd or in the gym, if that's what you're going for. Subtle lettering such as "Be Unstoppable" and "Beast Mode" also add to the sporty feel of this pair of headphones, though depending on your tastes, may feel like Plantronics could be overdoing it a little.
The earcups provide a great deal of comfort, especially since the cushions are memory foam. What's even better is that they're sweat-resistant, thanks to the 6100's IPX5 rating. It's great for typical half-hour-to-hour-long sessions in the gym, performing your static workouts. The hexagonal pads under the band are not just padded for comfort, but also perforated to ensure your head stays cool.
And the best part? The sweat stays mainly on these leatherette pads, and don't require so much as a brief wipe-down in order to clean them. And if you're concerned about odour, they don't soak up any stink, either.
However, what makes the BackBeat FIT 6100 especially great for working out is the white, extendable cord on its headband. Most headphones have the issue of being too loose and tend to drop off when you start moving from side to side or bobbing up and down, or even going for a run.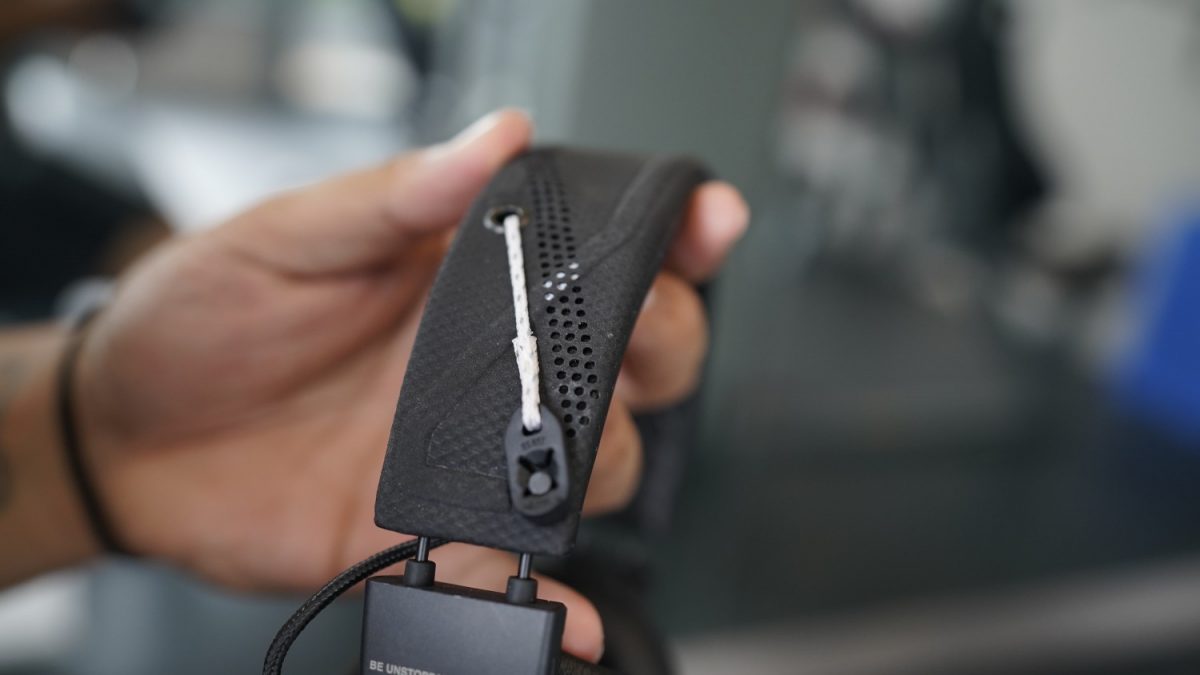 The 6100 seems to alleviate that issue with this cord. When secured, will exert resistance and tighten the headphones around your head when you start moving. It's a simple but effective mechanic, though concerns may be raised about how long this thin band will last before it wears off and snaps after all that tightening.
From the onset, the 6100 is not the bulkiest pair of headphones around when you compare it to competitors, and this is even more so as it is able to fold inward when you're not using it, so you can pack it into your backpack easily. However, its inherent lack of a carrying case or pouch may put you off, especially if you're carrying it with other items on your person.
Being a wireless audio peripheral, the BackBeat FIT 6100 has touch controls located on its right earcup, which controls playback and volume. Simply tapping it pauses or resumes playback, swiping up and down adjusts the volume, while swiping sideways skips to the next or previous song. It's fairly simple to use, though it may be a tad touch-sensitive at times, so if the palm or back of your hand brushes against it, it may accidentally play your paused song, or increase your volume to undesirable levels.
It does help that its BackBeat companion app does allow touch controls to be disabled, but it's bizarre that you're only allowed to do so for a set amount of time, and not indefinitely, especially if you don't want to bother with touch controls at all.
As for audio output, the BackBeat FIT 6100 is a relatively solid peripheral, with an emphasis on bass-centric audio. Whether you're playing EDM, metal or even classical music, the output is generally crisp all around, thanks to its 40mm speaker drivers, which are angled such that you're getting the most out of your sound.
What mars the 6100's performance compared to some of the more distinguished competition out there, however, is its generally low volume. Even at max volume, the sound that comes out of it isn't anything ear-splitting. However, there seems to be a considerable amount of sound leakage when you put it on, so you might want to exercise some caution when blasting music from it in public.
Speaking of going out in public, the 6100 comes equipped with an open mic function. There's a button to toggle it on the right earcup, as well as on the BackBeat app. What this does is, when activated, it activates an in-built mic in the headphones, allowing for environmental sound to seep into the audio drivers. Its design is intended to increase your situational awareness when you're out and about with the 6100 on. Its usefulness is middling, to say the least, as it does pick up a good deal of sound when you're lowering your volume, but is totally drowned out when you're blasting music. In most cases, we've found that we didn't even need the open mic function, as it doesn't really do much to help our situational awareness in general.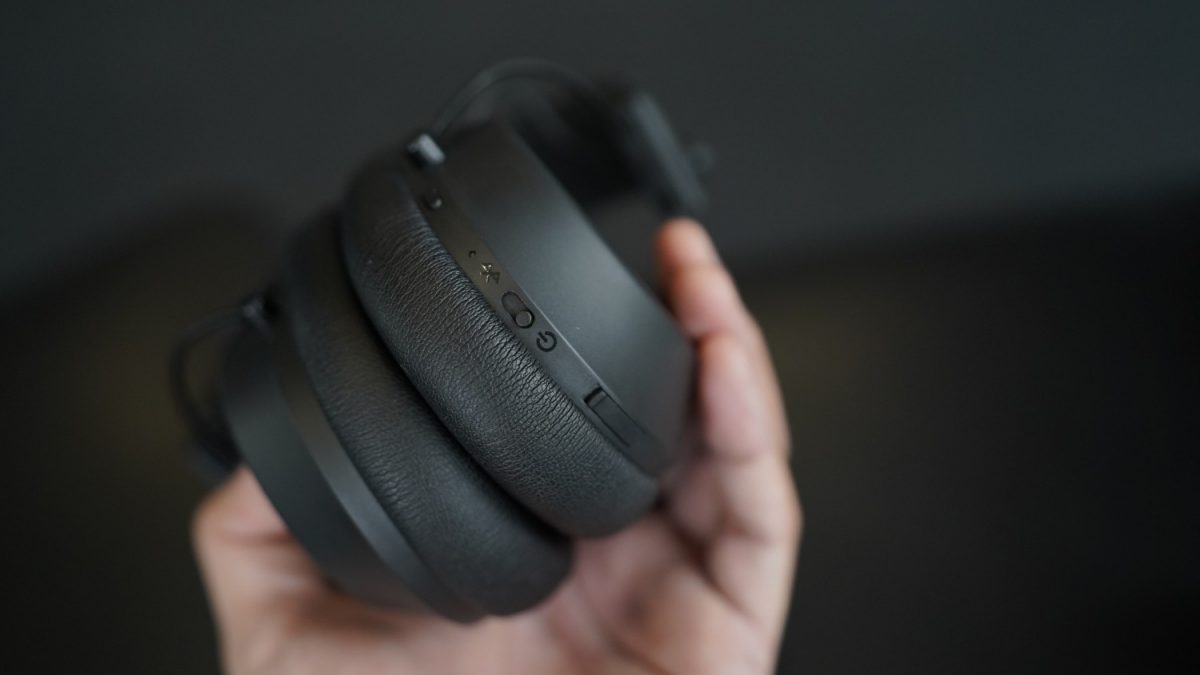 The open mic is the same one you use to pick up calls. And from what we'd gleaned from our month-long use of it, the 6100's mic is honestly nothing to be impressed about. After doing a couple of test calls, whoever I was speaking to couldn't really pick up what I was saying, concluding that the sound they received was actually rather distorted and soft. As such, you'd do better to use your phone's internal mic than to pick up calls on the 6100.
Like most of its recently-released cousins, the BackBeat FIT 6100 is supplemented by the BackBeat companion app. There, you'll find a great deal of customisation, be it the type of touch controls you want, as well as three preset EQ modes (Balanced, Bright, Bass) that you can choose from in the BackBeat app.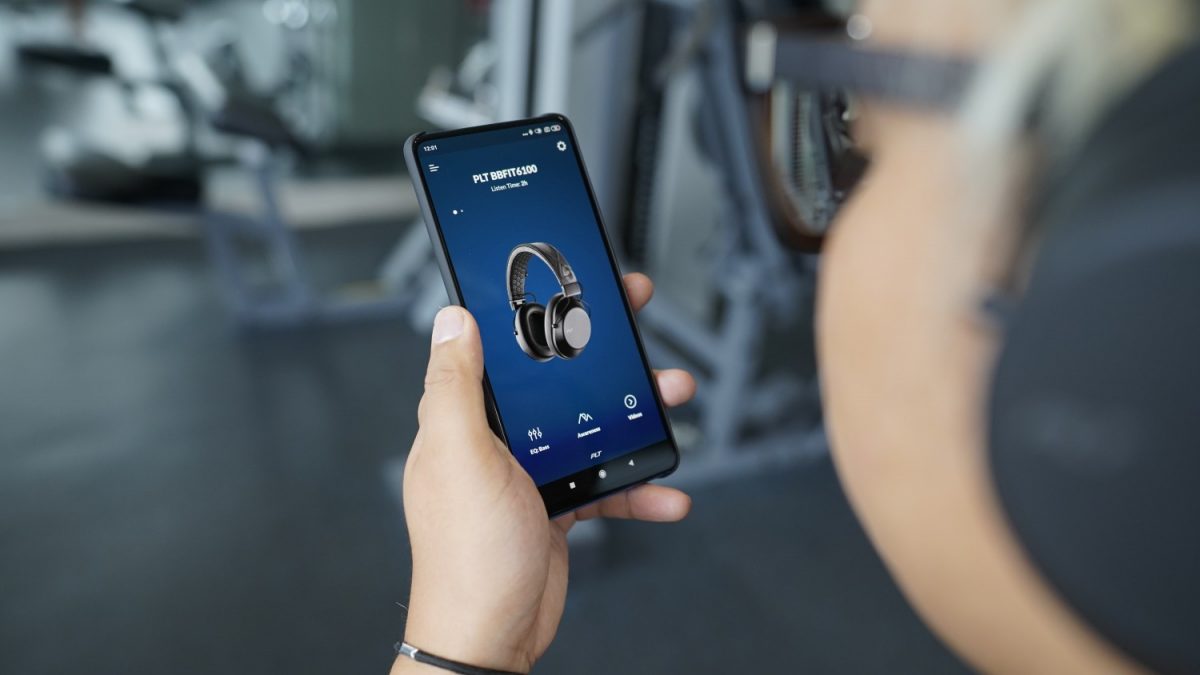 For starters, Balanced is obviously the most reliable of the trio, as it can suit a wide range of sonic output at consistent levels. Bright is for when you want more high-frequency sounds, such as voice, to come through, and as such might be better for when you're watching a movie or listening to a podcast. Bass, however, is when the audio of the 6100 truly shines, as it boosts the low-frequency sounds to a satisfyingly ear-thumping level, which makes this setting particularly great for high-octane sessions in the gym.
As good as the three EQ modes are, it is also quite bizarre that Plantronics decided to limit users to just three preset modes. It would've made listening on the 6100 much more enjoyable had we more audio options available to us.
The BackBeat FIT 6100 is billed as having a 24-hour battery life and to our surprise this is actually quite accurate, after using it for 24 hours over the span of three 8-hour days of commuting to and from work, as well as using it in the office. As such, it is actually amazing for a day-long flight across the Atlantic and so on, if you're a frequent flier.
When all is said and done, the Plantronics BackBeat FIT 6100 does hold up well against its competitors. But its relatively mediocre audio output does put it in its place as a mid-to-low-tier headphone set. Still, its understated design, snug fit and sweat-resistant features more than make up for it as a solid general-purpose audio peripheral.
GEEK REVIEW SCORE
Summary
The Plantronics BackBeat FIT 6100 is a great entry-level consumer headset, built for comfort as well as relatively good audio. However, its overall performance is marred by slightly dated features, as well as an overall lack of grit to its audio output.
Aesthetics -

8/10

Build Quality -

8.5/10

Performance -

7/10

Value -

7/10

Geek Satisfaction -

8/10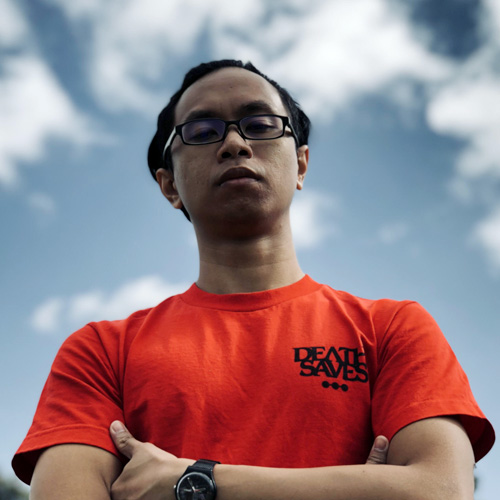 Marion has a serious RPG addiction. Sometimes it bleeds into real life; he forgets to sleep because he thinks he has a Witcher's body clock. Forgive him in advance if he suddenly blurts out terms such as "Mind Flayer" and "Magic Missile", because never once does he stop thinking about his next Dungeons & Dragons game.
---

Drop a Facebook comment below!