J.M. Barrie's Peter Pan has always been somewhat of a controversial book and character, flip-flopping between the heroic boy who never grew up, or the child kidnapper parents feared. And there have been many adaptations of the classic book that pits Pan against Captain Hook, from 1953's Peter Pan, 1991's Hook, 2003's Peter Pan and 2015's Pan.
So what makes Disney's Peter Pan and Wendy live-action remake so special? Faith, trust and a little bit of pixie dust.
Peter Pan and Wendy is a magical take on a story many of us have grown up knowing and puts its own little twist and changes to mix it up. It's also the latest live-action remake of the classic Disney animated film, so don't expect a huge departure from the source material.While many would express dislike for changes to a childhood tale, Peter Pan and Wendy's new story is one we welcome, keeping in line with today's sensitivities and a stronger role for dear Wendy Darling.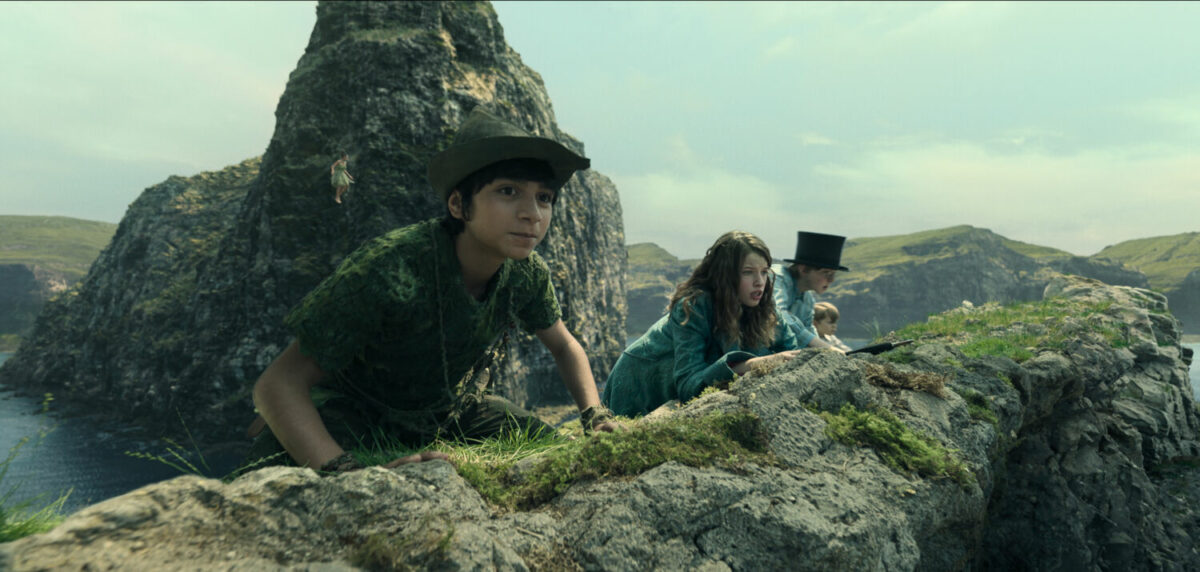 The movie starts off with the original premise we're familiar with. Wendy (Ever Gabo Anderson) is scolded by her father for breaking a mirror whilst playing with her brothers, John (Joshua Pickering) and Michael (Jacobi Jupe), and the trio get sent off to bed. The revelation that Wendy is being sent off to boarding school but doesn't want to go is inserted slowly, detailing her rejection of the life that society, her mother and others have decided for her. As she falls asleep, she is visited by Peter (Alexander Molony) and Tinkerbell (Yara Shahidi) and with her brothers, is brought into a magical place they've only heard about in bedtime stories – Neverland. This is more or less is a close adaption of the Disney animated film, but things really start to shift when we get to Neverland.
A big difference we see here is the absence of jealousy and rivalry that Tinkerbell has with Wendy. Rather than sabotaging Wendy and getting herself banished, Tinkerbell becomes a close ally of Wendy, even helping her on multiple occasions and putting in the effort to bridge a friendship despite Wendy's inability to hear her.
We also don't see a tribe of Native Americans as portrayed in the animated movie and rather than treating Tiger Lily (Alyssa Wapanatahk) as an object to be saved, she becomes a key character in helping Wendy save others when their adventures go awry.
Of course, these changes reflect today's modern sensitivities, as well as depict stronger female characters that were lacking in the original. Tinkerbell and Wendy's relationship is a much healthier showcase of female friendship that young girls can follow when they watch the movie and Tiger Lily's newfound characterisation allows for a more respectful portrayal of Indigenous groups and communities.
While the movie's main themes of adventure and not growing up are still central, we appreciate the deep dive into Captain Hook (Jude Law) and Peter Pan's history in this movie. In every story ever told about the arch enemies, Hook is simply a heartless villain who seeks revenge on Peter for cutting off his hand in a battle but Peter Pan and Wendy provides a more emotional and cutting reason as to why Hook is so hooked on Peter all these years. It's not a twist we anticipate, but it makes the already likeable villain a whole lot more human.
For a movie made for Disney+, Peter Pan and Wendy has some beautiful cinematography that would have looked more magical on the big screen – so we'd recommend watching this on a large TV or a portable projector to feel its full magical effect. The movie uses slow-mo and the effect of freezing time so effectively that one can't help but be in awe of the number of details and effects that went into making Peter Pan and Wendy such a magical adventure.
The strongest element of this movie, however, is its cast. This is a story told countless times over before but the fresh young faces and the enthusiasm they bring to their roles are oh-so-heartwarming. The preciousness of Pickering and Jupe's John and Michael, as well as the Lost Boys, is a sweet reminder of innocence and the childlike wonder that once, or perhaps even still, exists in every one of us.
Anderson's Wendy is fierce, determined and confident, showing a more assured version of the character we've seen in the past, and her feisty and witty personality is admirable. In many ways, she reminds us a lot of Millie Bobby Brown's Enola Holmes and we're quite impressed by how Anderson is able to generate such presence at the tender age of 15.
Molony's Pan is an equal partner who knows how to play into pauses to add dramatic effect and emotions to the scene. He's also a lot more humble and likeable when compared to the arrogant and naughty version of Peter Pan that we're used to.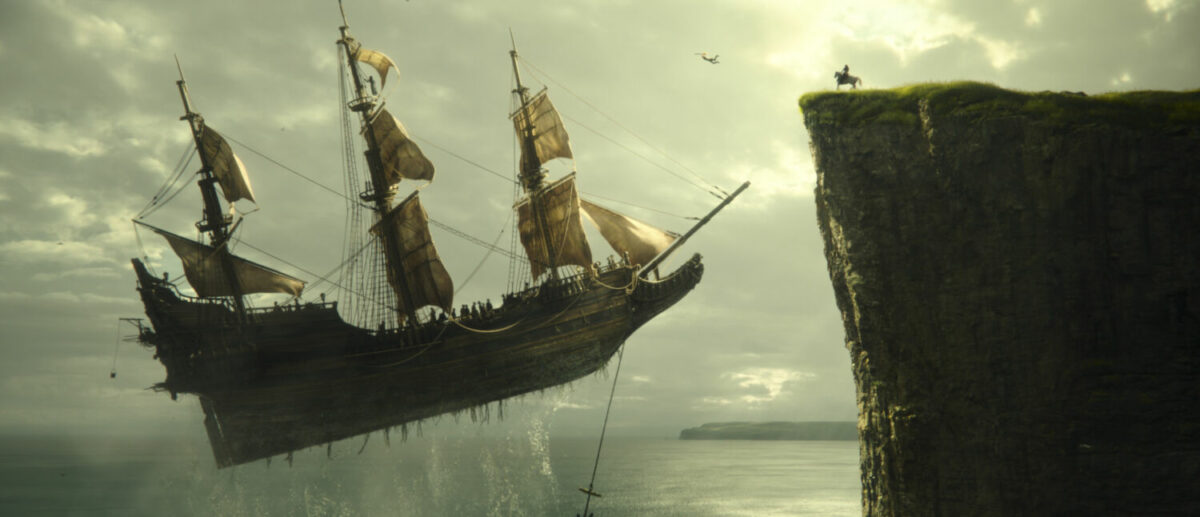 But it goes without saying that Jude Law is the most enjoyable to watch. Captain Hook has always been a popular villain due to his charm and slight wit, as well as his good manners (something many Disney villains didn't have) and Law's portrayal takes that up a notch. Law's Hook is also far more emotionally vulnerable – he does not fear making a fool of himself once in a while and he opens up to Wendy about his past and why, if anything, he is a misunderstood person rather than a villain driven by hate and anger.
In all, Peter Pan and Wendy is an incredibly magical watch that can be enjoyed as a family or on a lazy weekend if you're feeling like taking a nostalgic trip. It's not like the Peter Pan movie we remember, but its slight changes give it a refreshing breath of fresh air. The cast and characters are easy to love and by the end of the film, you too will have some weird feelings about ever growing up.
Peter Pan & Wendy premieres 28 April on Disney+.
GEEK REVIEW SCORE
Summary
Peter Pan and Wendy uses faith, trust and a little bit of pixie dust to bring a refreshingly new take on the tale we all know and love, while reserving nostalgia and lots of magic.
Story -

7/10

Direction -

7/10

Characterisation -

7/10

Geek Satisfaction -

8/10