In the increasing monoculture that is the mid-range phone market, there's constant pressure to roll out new, innovative features and stand out from the crowd. Where mobile photography and multi-camera set-ups continue to be an industry norm, Oppo is looking to win over users with a focus on the fast-charging department, delivered in the form of the Oppo Reno4 Pro. 
The device, which retails for S$899 on the company's official Shopee store page, is very much designed to be more than just for battery bragging rights. Its average battery longevity of around seven hours at moderate brightness and usage is nothing to boast about, but the accompanying ultra-fast 65W charging does an excellent job of keeping it in an operational state at all times. In the comfort of your home, brewing a fresh cup of coffee (not the instant kind, mind you) takes around 15 minutes, and slightly longer for tea. Within the same timeframe, the Reno4 Pro is able to achieve 55 percent charge from zero – an undeniably incredible, if slightly absurd, feat. 
It's a welcome compensation, especially with gaming taking a toll on the phone's battery life. Playing rhythm game Cytus saw a 12 percent battery decline over the course of 40 minutes, while half-hour sessions on Call of Duty Mobile drained a little more than that. For those who are pressed for time to head out, be it for work or leisure, the fast-charging feature will most certainly be a big help.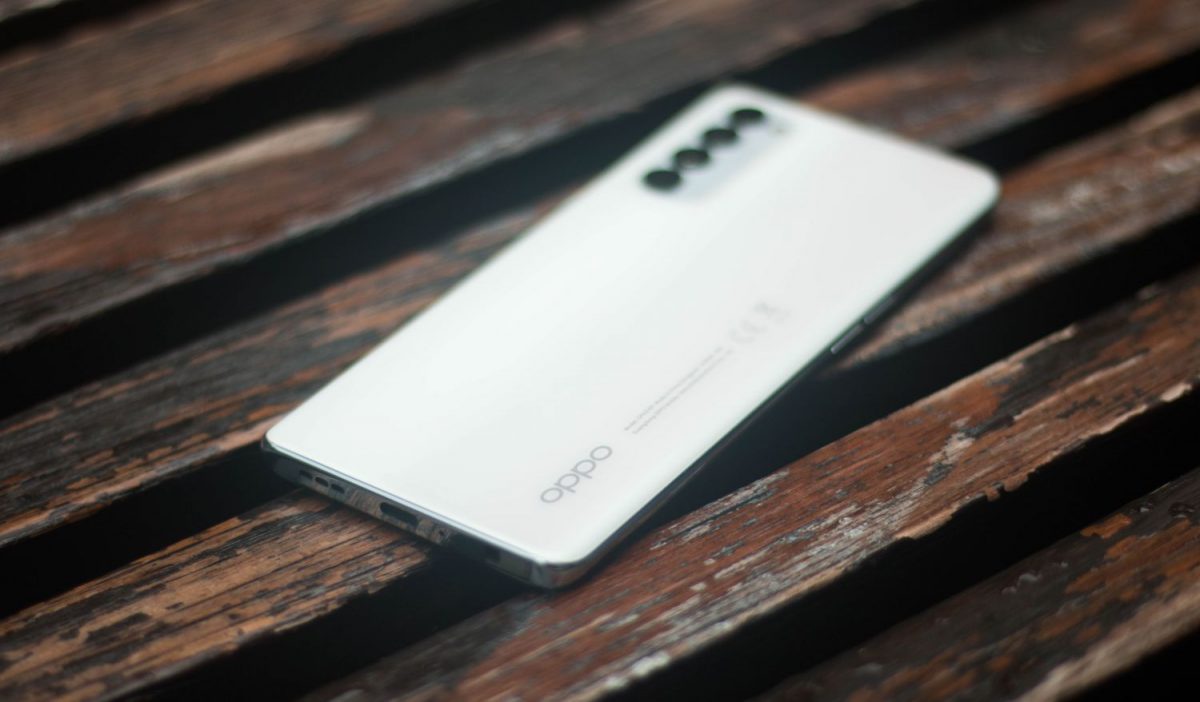 The charging technology isn't the only instance where Oppo has opted for a distinct identity, however. While most phones sport glass and metal builds, the Reno4 Pro ushers in a full-plastic get-up that weighs a mere 161g, allowing for a lighter carrying experience. A matte back finish also offers a more confident grip that enables the phone to sit snugly against the palm of your hand, with the non-glossy surface inviting fewer fingerprints than its glass-layered counterpart.
In contrast, the camera bump is more prone to smudges and often captures smears across the lens. The glistening veneer adds a certain premium touch to an otherwise unassuming rear aesthetic, but the ridiculous quad-camera alignment does take some of that shine away.
Resting on the left and right edges of the slim frame are the volume rocker and power button respectively, with the latter doubling up as a Google Assistant key. Along the bottom edge is where the remaining features are housed: a USB-C port, a 3.5mm jack, and stereo speakers.
Where display is concerned, Oppo has jumped onboard the curved screen trend to give the Reno4 Pro rounded edges and an almost bezel-less existence. In similar fashion to Samsung's flagship models, the phone's screen curves gently into the sides and wraps itself within the frame, but unlike the former, doesn't eat into displayed content such as the scroll bar. It measures 6.5 inches wide, and offers an AMOLED panel with full HD resolution, alongside a refresh rate of either 60Hz or 90Hz.
The default adaptive mode allows users to swap between the two options, but there's truly very little reason to opt for the lower setting: a higher refresh rate brings a more fluid and pleasant viewing experience, and it won't use up too much of the battery. Watching videos on YouTube and Netflix proves to be a smooth, enjoyable process with vibrant and accurate colours, although the visuals got a little saturated at times. Fortunately, there's a simple workaround to the issue – just switch over to a gentler colour profile, and say hello to more earthly, balanced hues.
A common problem with phone screens is how dim they can turn under direct sunlight. The Reno4 Pro is an exception to the equation, sporting outstanding brightness levels of more than 750 nits, and allowing users to view their display without having to squint too much in the presence of natural light. Both the facial and on-screen fingerprint scanner also hold up well and are about as responsive as they come.
The full HD viewing experience is accompanied by a largely decent audio quality, especially when hooked up onto a pair of high-quality headphones. While far from being the best, the stereo speakers are more than capable of loud, satisfactory audio output, with a tendency to become slightly distorted and less rounded at higher volumes. 
What does come across as a little disappointing is the under-the-hood technology built into the Reno4 Pro. Sure, a phone doesn't need the most powerful specs to operate smoothly, but a little more oomph would have been great here considering its price tag – S$899, which basically puts the device at the higher-end of mid-range prices. Instead of the more popular and premium Snapdragon 765 pick, the Reno4 Pro has been outfitted with a Snapdragon 720G chipset.
That's isn't to say that the octa-core chipset doesn't perform. It does, offering enough horsepower to navigate through everyday tasks like texting, watching videos, and calling without encountering any hiccups. Mobile gaming poses a little more of a challenge: you'll be able to play a few rounds of Bang Bang: Mobile Legends or PUBG Mobile smoothly, though longer sessions will sometimes yield frame rate and stutter issues. The Snapdragon 720G isn't a bad choice per se, but it doesn't add much value to the phone's performance, and only makes it easy to fade into the background.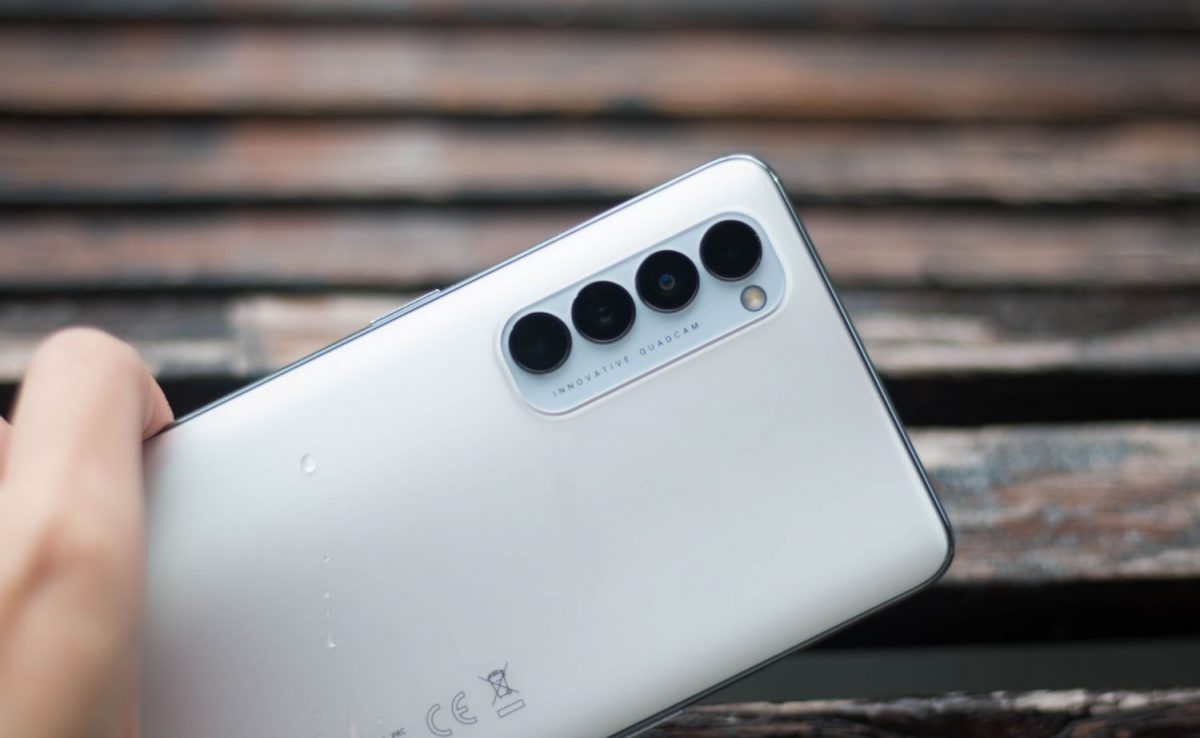 As with most industries, the smartphone market is no stranger to being bloated with a wide array of choices. The common practice now is to focus on mobile photography and harness the technology as much as possible, and in this regard, Oppo seems to have missed the mark with the Reno4 Pro. 
Contrary to the impression that its quad-camera set-up (48MP, f/1.7 main sensor, 8MP, f/2.2 119-degree ultra-wide sensor, 2MP, f/2.4 macro sensor, and 2MP, f/2.4 depth sensor) might give, nothing is quite complicated here. The phone packs standard and ultra-wide cameras into its frame, alongside a 32MP selfie camera and a host of accompanying features including 960fps AI Slow-Motion, AI Color Portrait, and Monochrome Video. The second of the list is particularly noteworthy, albeit niche, allowing users to single out a subject in colour against a monochrome background while shooting. 
With the main camera, captured images are observed to struggle with digital noise reduction and oversaturation. Bright colours, such as red and orange, tend to come out more vibrant than in real life, sporting more contrast over the duller, tamer shades. This compensation makes the above pictures of an abandoned orange bicycle and a waving Singapore flag seem more like edited shots, as compared to their architectural counterpart. When enlarged, the photos also show signs of noise and oversharpening – a likely result of a heavier editing process.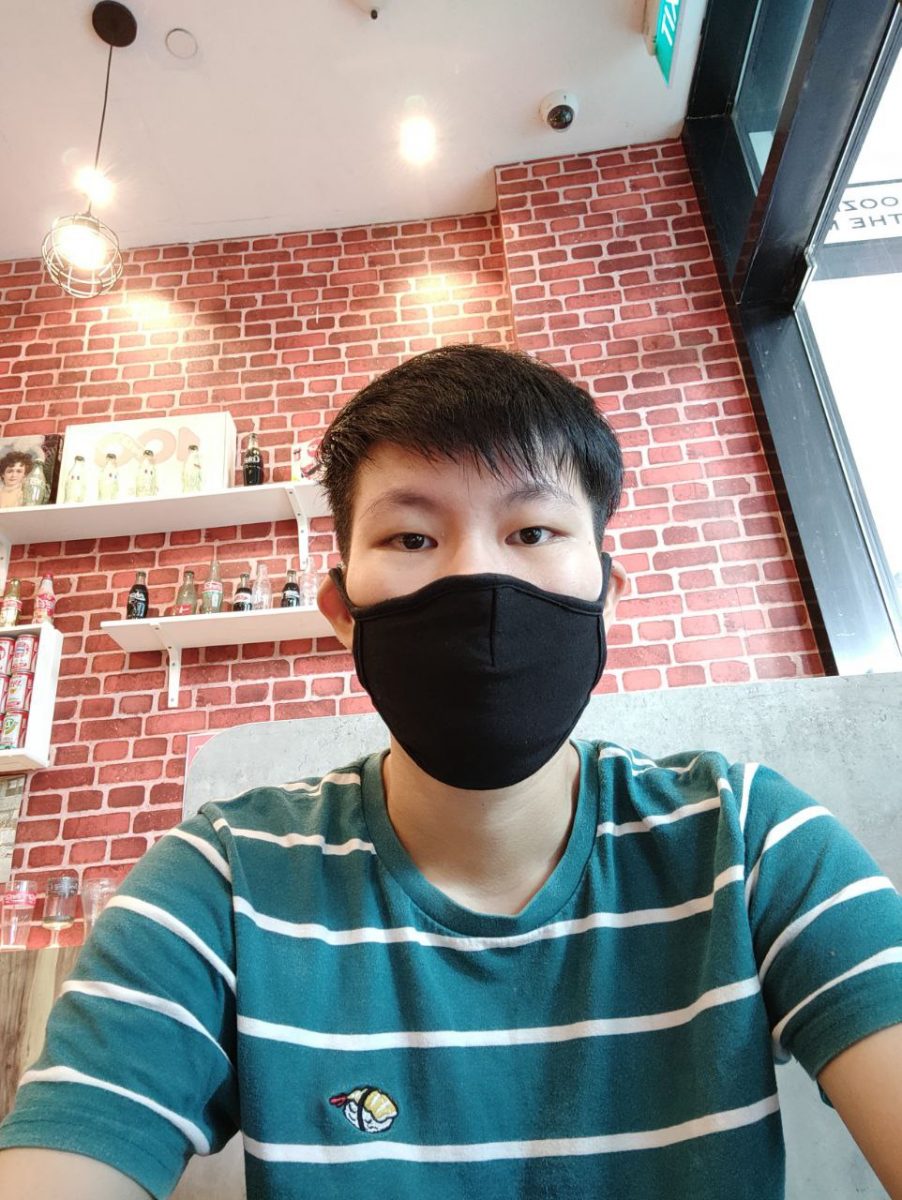 At the fundamental photography level, though, the Reno4 Pro is sufficiently competent. The camera UI is responsive, fluid, and relatively user-friendly, with the usual camera features available for selection. Selfie mode, meanwhile, offers a host of filter effects for beautification and the like, although the aggressive processing does take away much of the detail and add an oversaturated layer of tint.
Normal Mode (left) vs Night Mode (right).
For the most part, phone editing apps like Snapseed can help to iron out some of these unwanted effects – not completely, of course – but the problem arises when low-light scenes and zoom come into the picture. The Reno4 Pro struggles to capture sharp, high-quality images in the dark, and its Night Mode barely alleviates the situation. While clearer and brighter, the shots still retain too much noise, and often lack a lot of detail. In the photo above, there's also the issue of high exposure compensation at play.
3x zoom (left) vs 5x zoom (right).
The lack of a dedicated telephoto lens means users won't be able to get crisp images in zoom mode as well. At 3x zoom, the drop in quality is rather evident, with details becoming rather fuzzy that turn into a blurry blob at 5x. There's the option to go up to 10x zoom, but that's certainly not recommended given how much the image quality will deteriorate.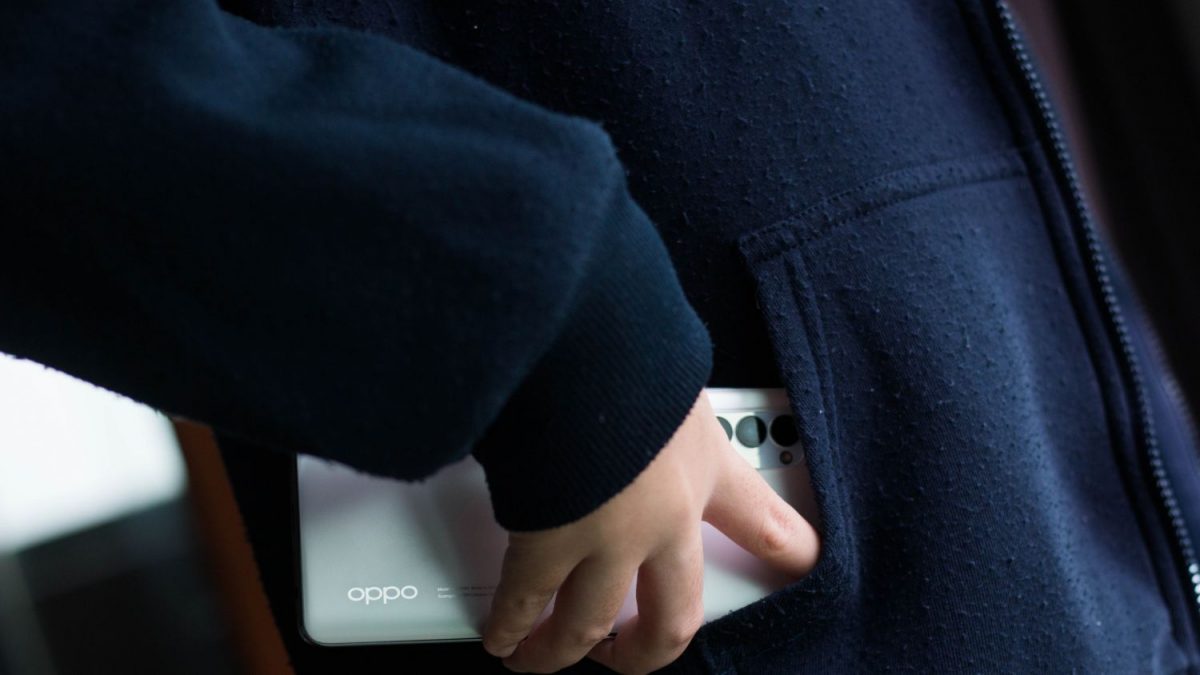 There's no question that Oppo has come a long way, having grown into the respected company it is today, and enjoying some success with its phone releases in recent years. The Reno4 Pro, unfortunately, falls short of the mark, and is unlikely to receive the same calibre of attention. It's strictly an average Joe in the smartphone market, offering general features, acceptable camera performance and satisfactory functionality that do little to justify the more premium S$899 price tag.
Supercharging technology and sleek aesthetics are about what makes it stand out from the competition. Beyond that, the phone is pretty much a tough sell, with its chipset and camera performance likely to put off gaming and photography enthusiasts, which makes it wasted potential on Oppo's part.
GEEK REVIEW SCORE
Summary
A one-trick pony, the Oppo Reno4 Pro is great for those who want the fastest charging speeds around. For the general user, however, it wouldn't impress much, offering a standard experience that should be more premium for its price.
Aesthetics -

8/10

Build Quality -

7.5/10

Performance -

7/10

Value -

6.5/10

Geek Satisfaction -

7/10
---

Drop a Facebook comment below!