Here's the thing about mid-range smartphones: they're either surprisingly good, and can match the functionality and design of some top-of-the-line models, or unremarkable to the point where they are left to oblivion.
For every Google Pixel, there is a Nokia or Vivo lying around somewhere, and it's a tricky business for the mid-range market, and mobile companies need to be at the top of their game to produce something that stands out among a sea of relatively identical, if not mediocre products.
Unfortunately, the OnePlus 8T seems to incline more towards the latter, where it's not mediocre, but it shares a lot in common with its own sister product, and just doesn't have much to separate it from the flagship OnePlus 8 Pro (S$1,298), or the more budget-friendly OnePlus Nord (S$699).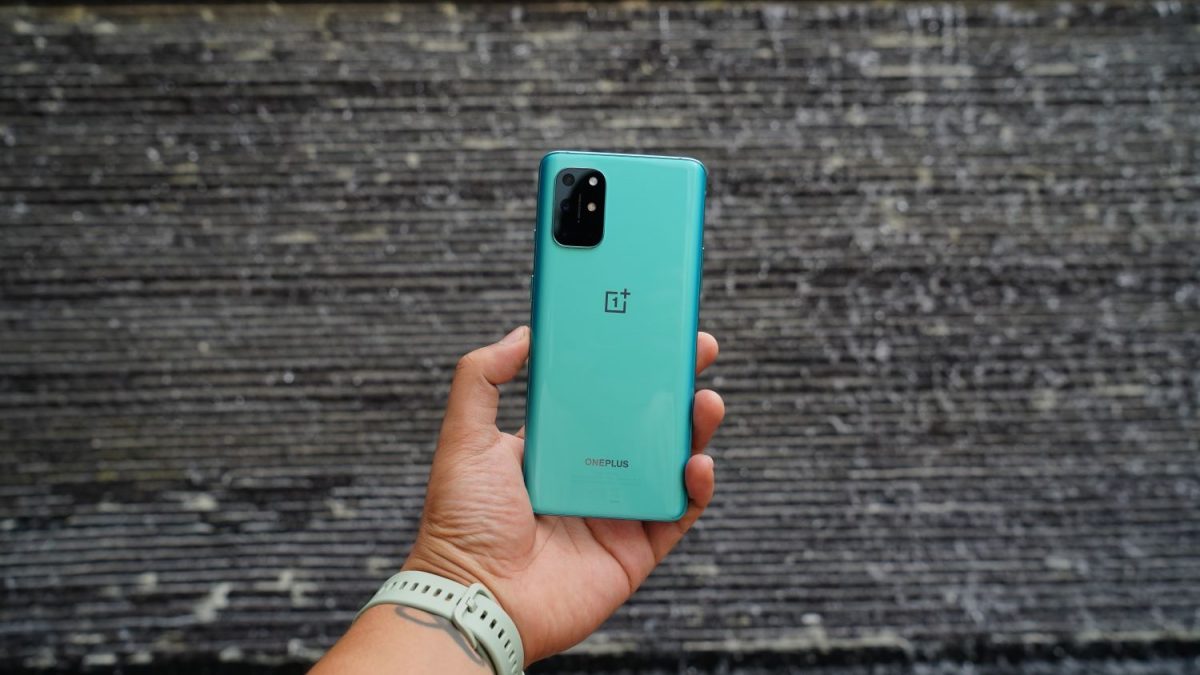 The 8T is somewhat of an in-between of the two, retailing from S$899. It has everything a decent 2020 mobile device should for its price range – a gorgeous 120Hz display, a pretty good camera system, 5G connectivity, and a solid battery capped with ultra-fast 65W charging, making it a good value-for-money device.
Like its predecessor, the OnePlus 8T sports a beautiful streamlined body with an eye-catching matte blue-green paint job that looks really good under the light. It doesn't seem to attract fingerprints, which is always good. The 6.55-inch flat AMOLED display looks great especially with bezels that are almost invisible, and the selfie camera shunted to the top corner in a small cutout, so you're always ensured of minimal distraction when playing games or watching video content on horizontal or landscape mode.
Then there is the silky-smooth 120Hz refresh rate, which is amazing to look at and scroll through, which is further supported by the latest Qualcomm Snapdragon 865 chipset so users are more than assured of a blazing-fast user experience. For a smartphone of under S$1,000, having such a feature is quite a steal considering most of the flagship phones who have 120Hz displays typically go no lower than the four-figure range. Again, such a high refresh rate benefits hardcore mobile gamers more than anything, which makes the OnePlus 8T actually ideal for said demographic especially for its price point.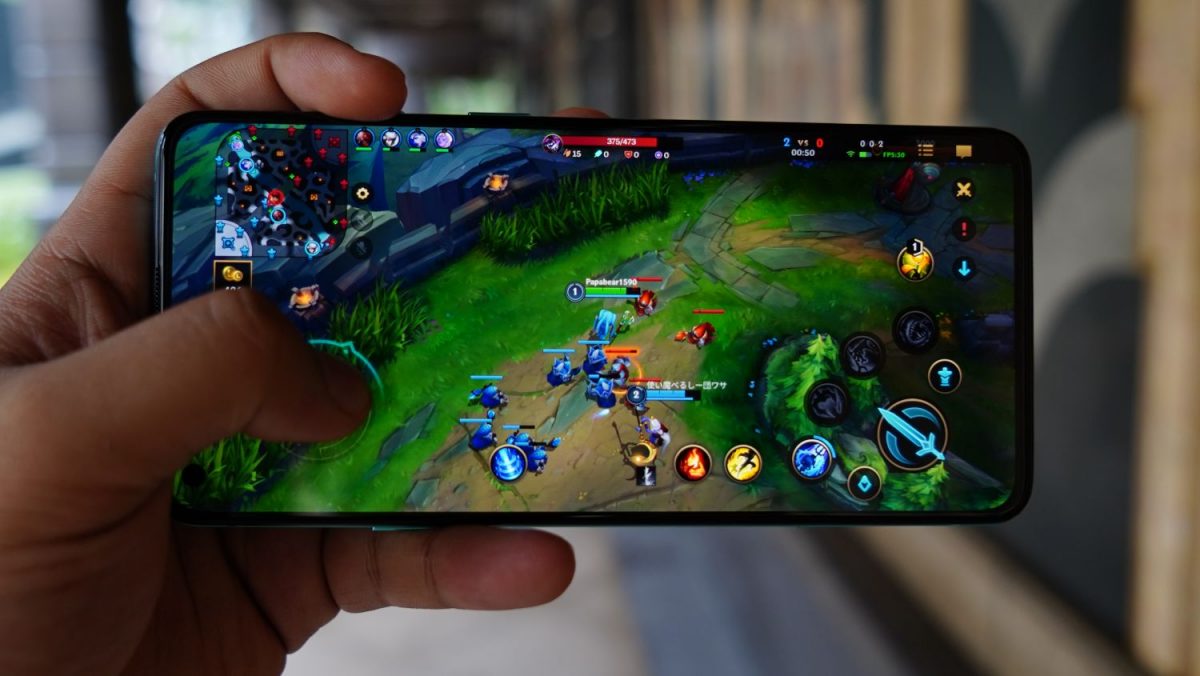 To complement the OnePlus 8T's performance is its battery, which consists of a set of twin 2,250mAh batteries. The combined 4,500mAh battery fares rather well after a day of rigorous use. After a whole day of scrolling through social media apps, browsing through and changing music playlists, snapping photos and playing some League of Legends: Wild Rift, we ended up with about 35% of battery life, which is pretty decent all things considered.
Charging it using the 65W Warp Charge technology was even more impressive, giving us roughly 15 minutes to charge from 0% to 50%, and another 25-30 minutes to get to max capacity. That's actually faster than the OnePlus 8 Pro's 50 minutes of full charging — something that the 8T finally has over its flagship-esque predecessor. This new superfast charging feature is something OnePlus has prided itself on, and is something that is always welcome on any new device the company puts out, and does put other smartphone brands to shame.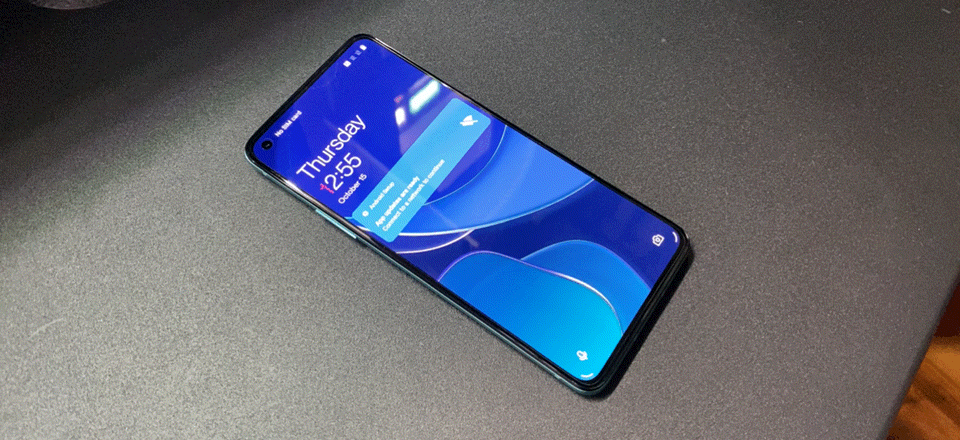 However, the Chinese tech brand seems to contradict its "Never Settle" mantra by going for an ultimately generic design on the rear end; its camera bump has deviated from the single strip down the middle, to a more Samsung-esque rectangle on the top corner. From afar, it's easy to mistake the OnePlus 8T for a Samsung Galaxy S20 FE (given how the latter has also been given zany colourways). In an ideal world, OnePlus should have stuck with its guns with the camera bump down the middle, not, well, settling for something more generic.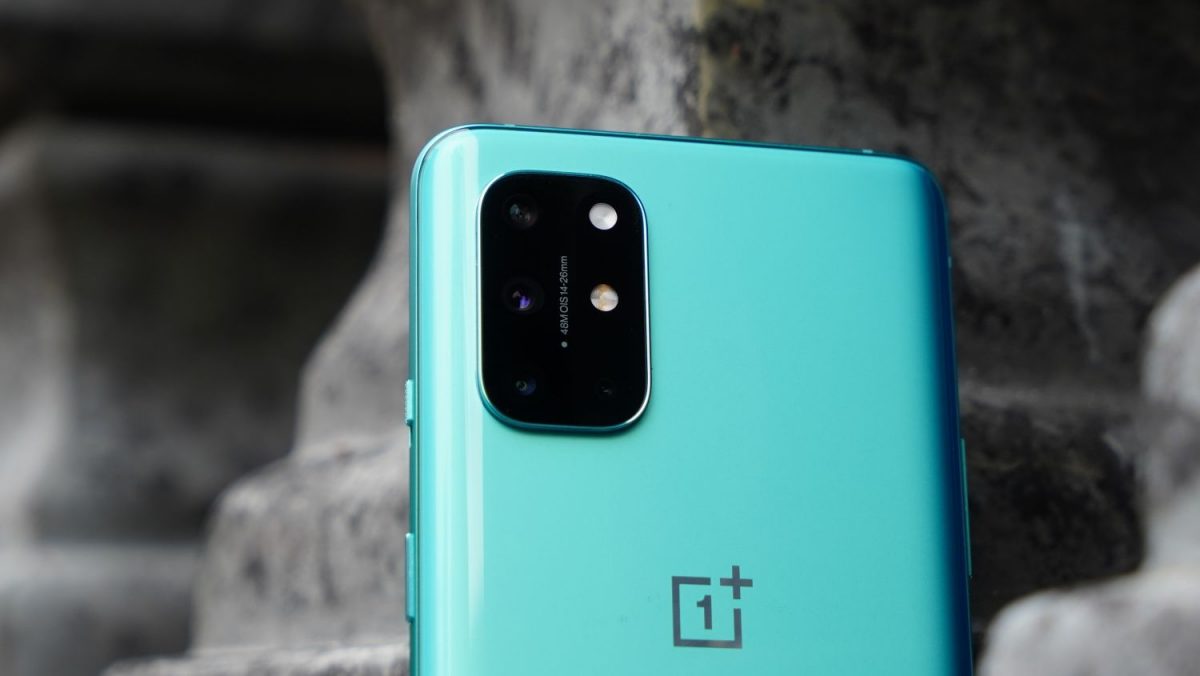 Speaking of which, the quad camera system on the OnePlus 8T is actually really good, Samsung clone vibes aside. For starters, it has a 48-megapixel main wide lens, a 16-megapixel ultra wide lens with a huge 123-degree field of view, a 5-megapixel macro lens and a 2-megapixel monochrome lens. Complementing the camera is a Sony IMX586 sensor, which is quite a big sensor for a mid-range offering, and is always a good thing as it lets users take advantage of a wide variety of light settings.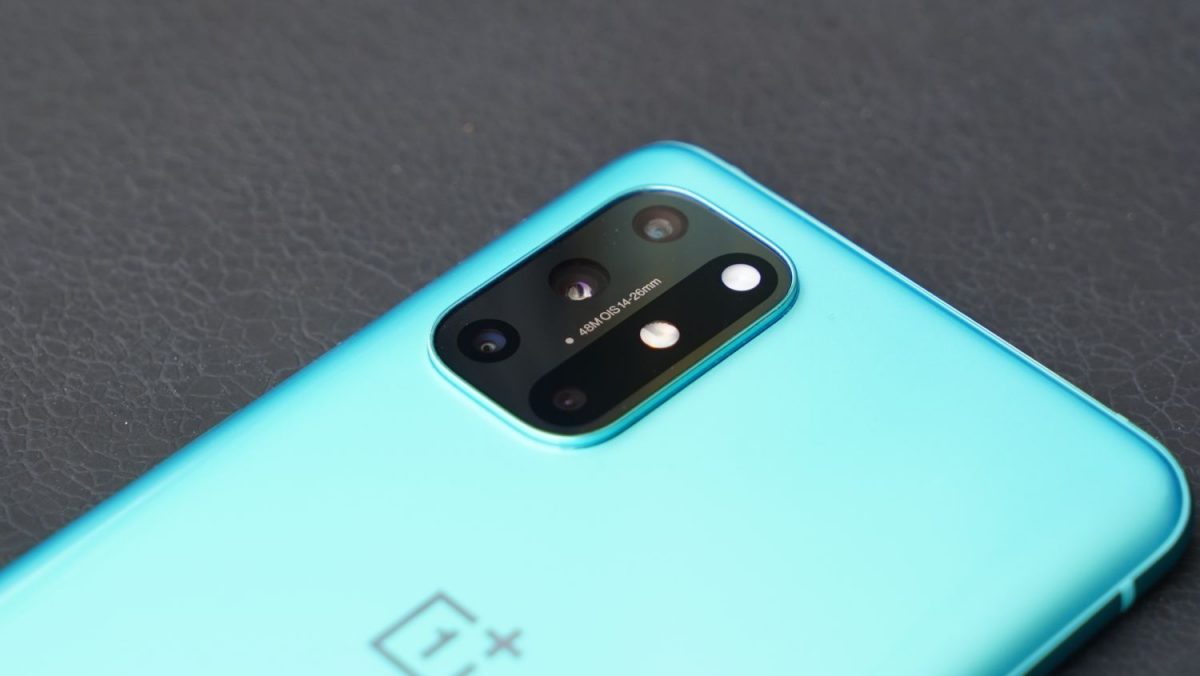 From our time using the OnePlus 8T, it's clear that the camera packs a lot of punch, but it isn't without its flaws. Images are crisp and colours vibrant especially on the main lens, at times matching that of the OnePlus 8 Pro, which costs around S$300 more, and detail is quite impeccable. That said, the contrast seems pretty out of balance in harsh lighting, as whites tend to look blown rather easily.
Additionally, the camera doesn't seem to have good image stabilisation; we often had to find ourselves stopping during our walk just to snap a photo. Interestingly, its shutter speed is good enough to capture high-speed subjects such as moving cars careening across the road with relative ease.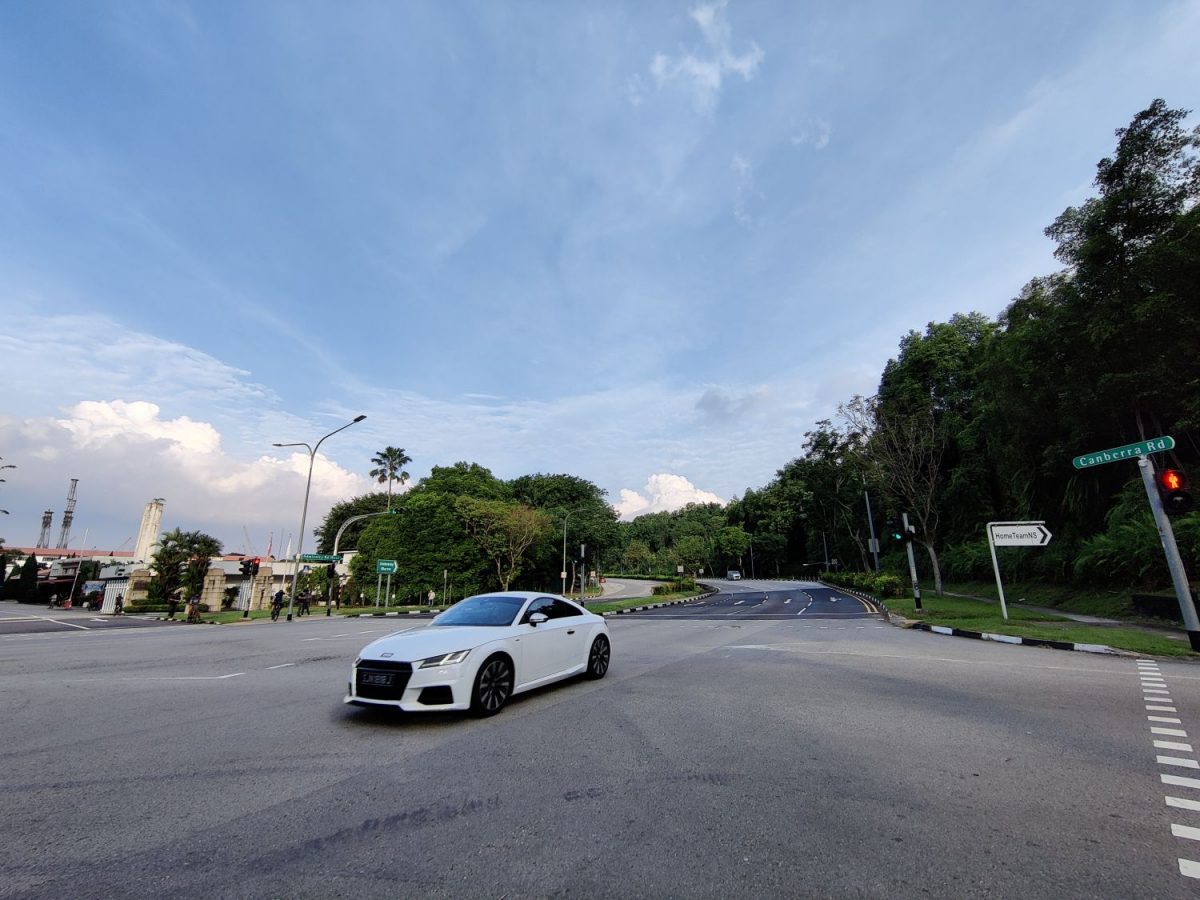 The 123-degree field of view on the ultra-wide lens doesn't warp that much, which means subjects will look more sharp and realistic even at the edges, and colours and tone are just as rich as the main lens. Conversely, the macro lens tends to have limited dynamic range and subjects tend to get underexposed quite often, even in adequate lighting. In essence, the camera in the OnePlus 8T gets the job done, though it won't please the most critical of eyes.
At the end of it all, the OnePlus 8T is still a pretty good phone, and a really good value-for-money one, at that. With a superb display, decent camera and excellent charging, it's more than enough to warrant a buy for most folks who don't want to burn too big of a hole in their wallets for the latest and greatest.
But ultimately what makes one not want to settle with this device is its awkward release period. With the OnePlus 8 Pro having been out for quite a while, that model is more likely to be sold at a discount for most retailers, at which point we'd recommend that you may as well go for that model, which is arguably the most damning factor of this phone.
If the 8T was released at the same time as the 8 Pro, then it's easier to justify why one might want to go for a slightly cheaper model. As such, the 8T might sadly go down as one of the more criminally-underrated powerhouses of 2020.
GEEK REVIEW SCORE
Summary
With very little to differentiate the OnePlus 8T and its OnePlus 8 predecessors, it's hard to justify why the company needs to put this variant out. That said, its super-fast 120Hz refresh rate and 65W wired charging are always welcome features. But if you don't mind saving up a little more, you may as well invest in a OnePlus 8 Pro, which is superb in virtually all aspects.
Aesthetics -

7.5/10

Build Quality -

8/10

Performance -

8.5/10

Value -

8.5/10

Geek Satisfaction -

7/10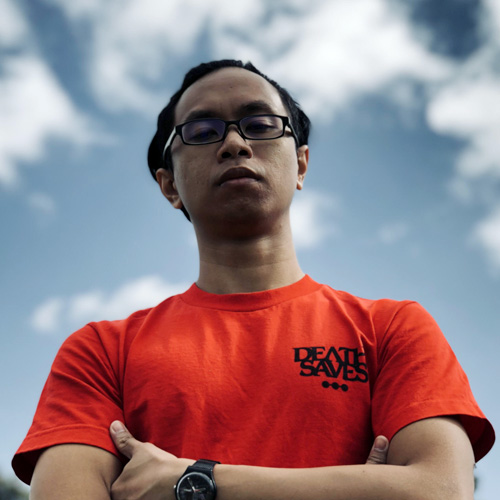 Marion has a serious RPG addiction. Sometimes it bleeds into real life; he forgets to sleep because he thinks he has a Witcher's body clock. Forgive him in advance if he suddenly blurts out terms such as "Mind Flayer" and "Magic Missile", because never once does he stop thinking about his next Dungeons & Dragons game.