The 2019 Macbook Air is the latest iteration of Apple's entry-level laptop line and while it is pricier than other machines with similar specifications, its slim, minimalist profile and packed feature set will make you consider it as a serious contender anyway. But while this used to be the only device in its class, rising prices and comparatively better PC options have made the decision a bit more complicated.
Pricing and Hardware
At S$1,599, the cheapest model of 2019's MacBook Air lineup is actually more affordable than the previous years. This model comes with an 8th gen i5-8210Y CPU, 128GB of SSD storage and 8GB of RAM. By spending an additional $200, you can add an additional 8GB of RAM and there is the additional option of upgrading the SSD to 256GB, if you need additional space for your data.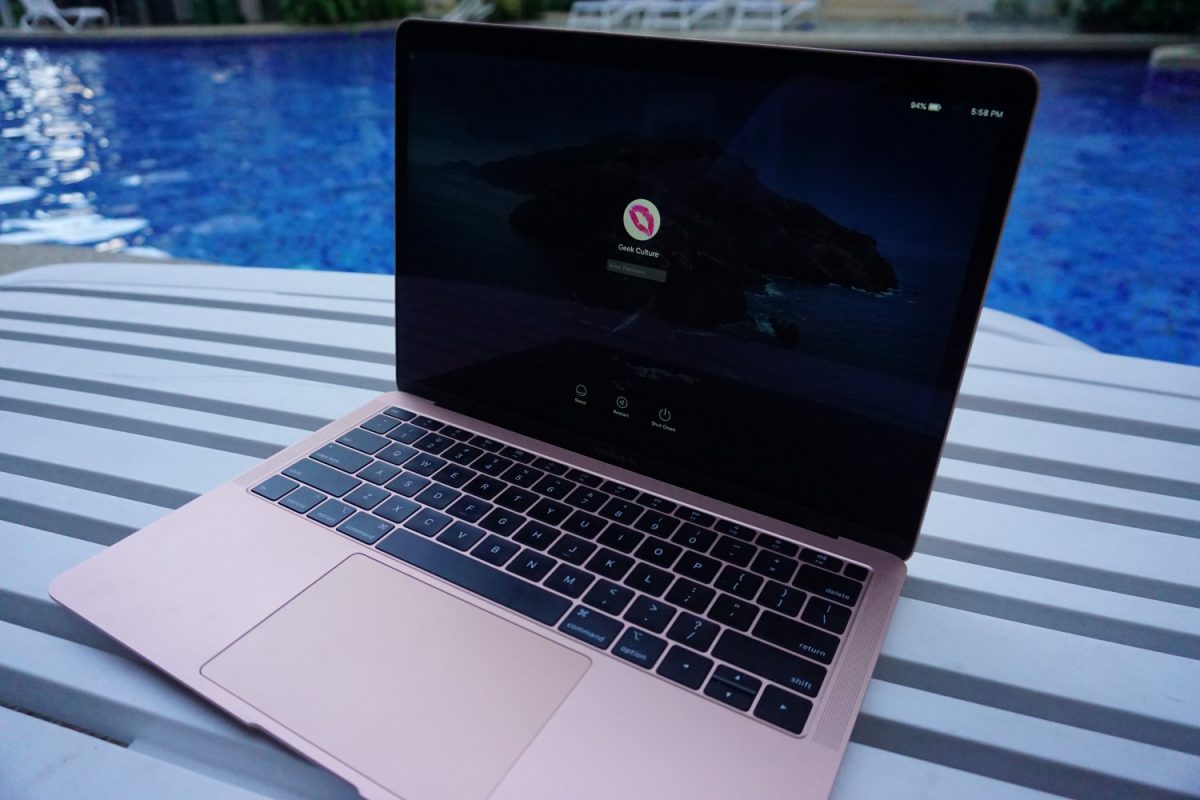 The MacBook Air comes with a 16:10 quad HD 2560×1600 Retina display at 277 pixels per inch, it also comes with True Tone support to help adjust the colours on the screen to match the ambient lighting in the user's room. It is a subtle improvement but a much appreciated one, imagine staring at a screen that is a little too cool in tone when you are working under orange light all day.
Users working on the MacBook Air will also get to enjoy looking at a brighter screen, with Apple raising its brightness to 500 nits compared to the 300 nits on the 2018 MacBook Air, this makes visuals on the screens appear more vibrant, with the contrast against the blacks on screen more apparent.
You will also be able to find stereo speakers on either side of the keyboards which work to create a proper stereo effect so it actually sounds like the audio is coming from either side of you. It also comes with enough bass and depth of sound to make the MacBook Air suitable for watching movies or listening to music.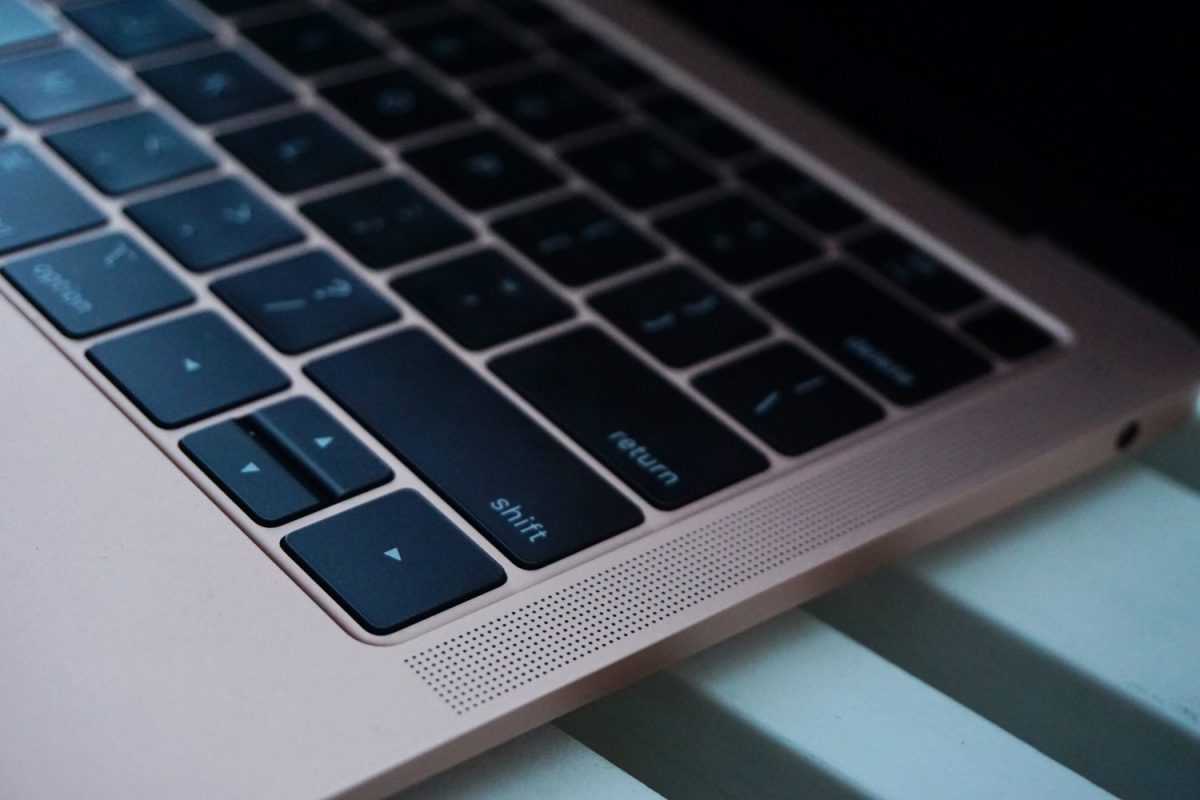 However, there has been an influx of sub-$1,500 lightweight laptops that are sometimes faster than the MacBook Air. In terms of processing power, the Y-series i5 CPU is surely not a slouch by any means, but compared to similarly priced options, it leaves a bit to be desired.
Overall though, the 2019 MacBook Air does provide a solid experience. The processor, combined with Apple's software optimization, is fast enough for there not to be any issues during normal use. Serious professionals who have more use for additional power will probably want to look at the 13-inch MacBook Pro or another similar PC option but the MBA has one trump card – the Air's Retina display really is a sight to behold and when combined with True Tone technology, the display provides users with a crisp display that looks brilliant.
Design
This is another place where the MacBook Air shines. Despite the countless attempts to mimic Apple's iconic design, nobody has ever quite managed to capture the elegance that the slim and light MacBook Air has. The slim aluminium chassis has mostly gone through only iterative changes over the past years and is now available in space grey, silver and the highly coveted rose gold version. Apple has used the same sturdy aluminium wedge design on the 2019 MacBook Air, making it just as dense and durable as its predecessors, which we really liked. Each has its own look and your choice really depends on personal preference. The MacBook Air 2019 weighs 2.8 pounds and is around 0.4inches thick.
Ports
One of the drawbacks of the MacBook Air selection is the limited port selection. Apple only chose to provide users with two Thunderbolt 3 ports which also doubles as USB-C ports for everything, one of which you will need for charging too. Apple's vision is clearly a Thunderbolt-only future but it does tend to leave users frustrated in the present. But unlike your latest iPhone, the MacBook Air does have a headphone jack, which is good news for the holdouts who still prefer wired headphones. This means that unless you're a really light user, you'll need to get a USB C Hub for your laptop.
On the plus side, users will get to enjoy quick charging thanks to their Thunderbolt 3 ports, as well as incredibly fast data speeds. Thus as long as you make sure that you always have a decent adaptor with you when on the go, you will rarely, or never even, find yourself bothered about the ports on the MacBook Air.
Keyboard and Touchpad
This new third-generation keyboard is a slight upgrade on the previous iteration and provides a decent typing experience but the butterfly keys have a track record of being unreliable, while some have found that they don't like the short travel between keys. Frankly, we don't have any complaints against the keys. It gave us plenty of feedback when typing and we found the clicks satisfying. We guess it all boils down to personal preference and you have to try it yourself to see if the MacBook Air's keyboard will be to your liking. While not exactly quiet, the typing on the MacBook Air's keyboard is significantly quieter than previous keyboards MacBook Pros released between 2016 to 2018 sport.
On the other hand, the Apple Touchpad continues to be the best one available. It is generously sized and very responsive, as is to be expected from all of Apple's trackpads. If you aren't one to use a mouse when working on a laptop then the trackpad will be your new best friend, hence it is vital that it works smoothly. In that aspect, Apple has succeeded hands down. You can also use Apple's TouchID for logging in via biometric verification.
Conclusion
Overall, the MacBook Air's impressive visuals and great support mean that it's a great option for anyone looking to get an entry-level Apple laptop.
GEEK REVIEW SCORE
Summary
For its price, the MacBook Air (2019) is a great aesthetic-looking entry-level laptop for those looking to get into the Apple ecosystem.
Aesthetics -

9/10

Build Quality -

8/10

Performance -

7.5/10

Value -

7.5/10

Geek Satisfaction -

8.5/10
---

Drop a Facebook comment below!