As headsets go, it was not readily apparent that Logitech had a hand in developing the G Pro X, and that's the best thing about it.
The G Pro X is solidly built, looks perfectly handsome and right at home next to your minimalist battlestation and Dyson fan, and more importantly, it performs admirably, without producing any discomfort after seven straight hours of active use.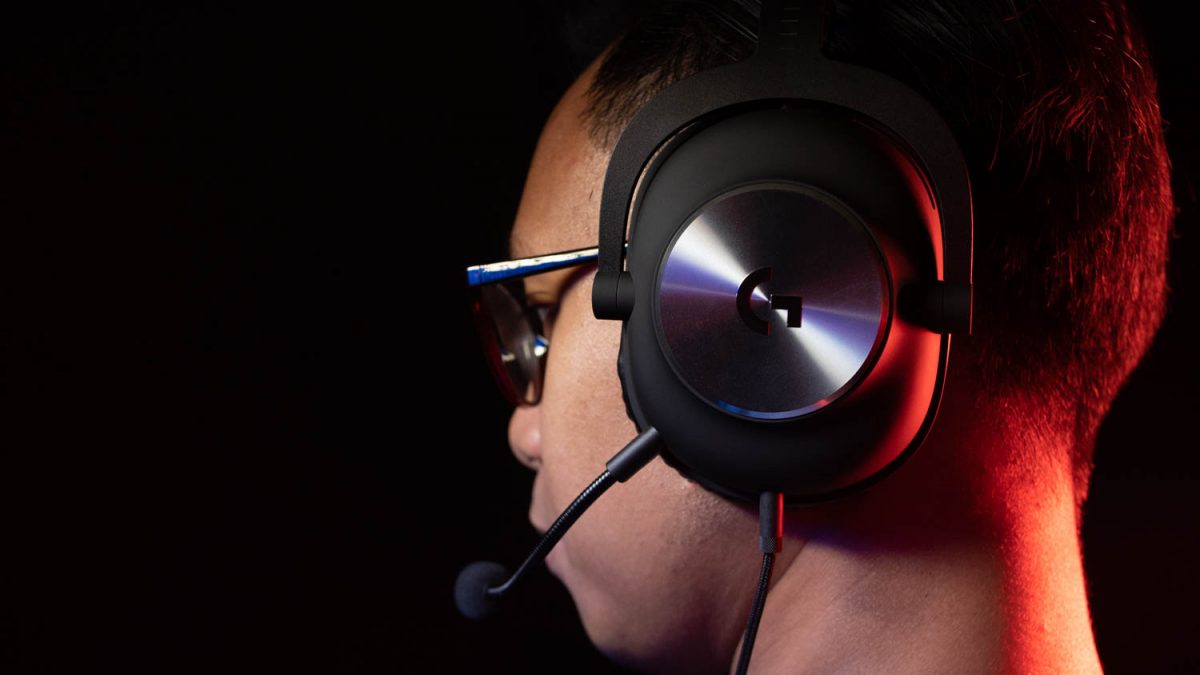 And as gaming headset goes, the detachable mic alone generated some of the best unsolicited feedback ever received from other online players, including praise for voice clarity, volume and soundstaging. If it was only able to improve my aiming.
The result is no surprise because even though Logitech has been in the industry for a good 37 years since they began in Apples, Switzerland, and started off making peripherals for PC communication and collaboration, before moving to music, and even smart homes, it has done so with the acquisition of notable brands including Astro Gaming, Jaybird, Ultimate Ears, and more recently, Blue Microphone.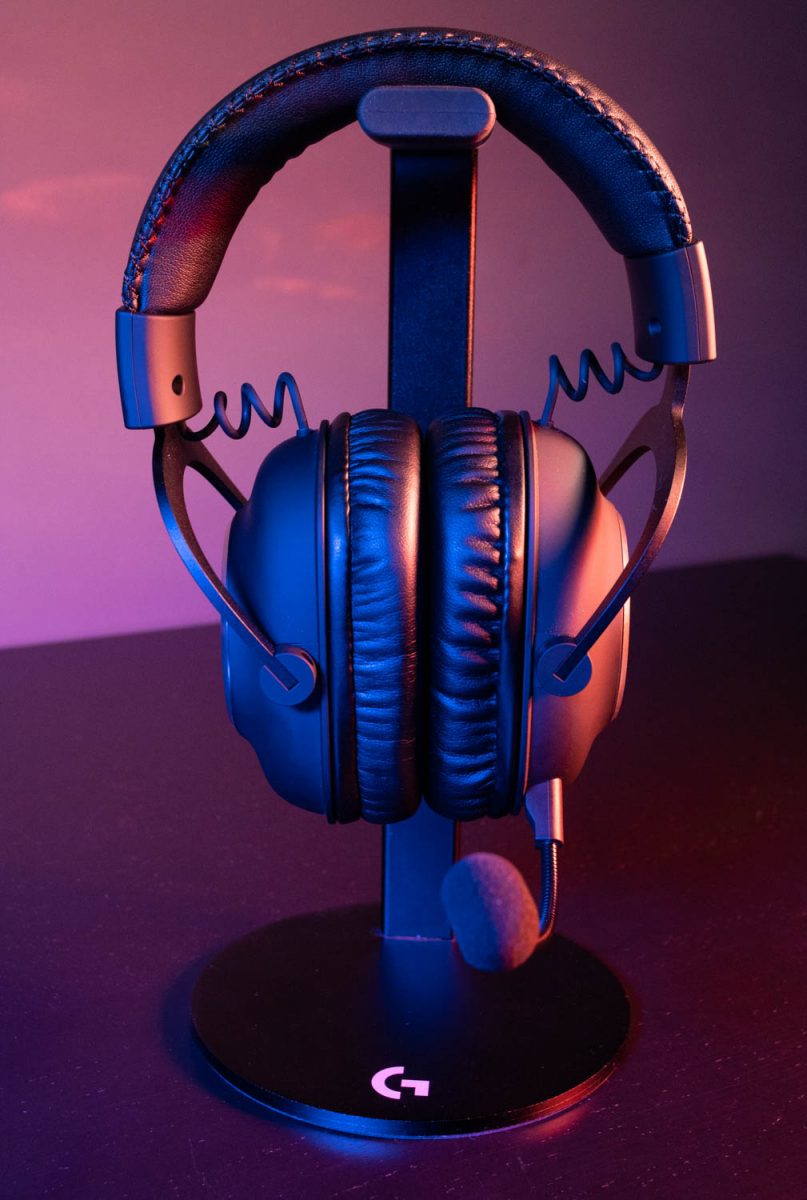 Modelled after its predecessor, the G Pro, the G Pro X comes in with an even more luxe, understated finish that maintains a clean, monochromatic feel, with a touch of silver that complements the overall aesthetics. It is also light without feeling flimsy, solid but not clunky. In fact the only thing that feels out of place with its whole design ethos appears to be its name.
Everything else about it feels stellar; the luxurious leatherette ear pads and memory foam; the exposed forks of its sturdy metal frame; the detachable mic you can adjust with confidence; the considered stitching on the headband. Lastly, there is the embossed logo on either side that fade in and out of sight at different angles of light, which adds a premium touch that other similarly priced headsets don't really think about.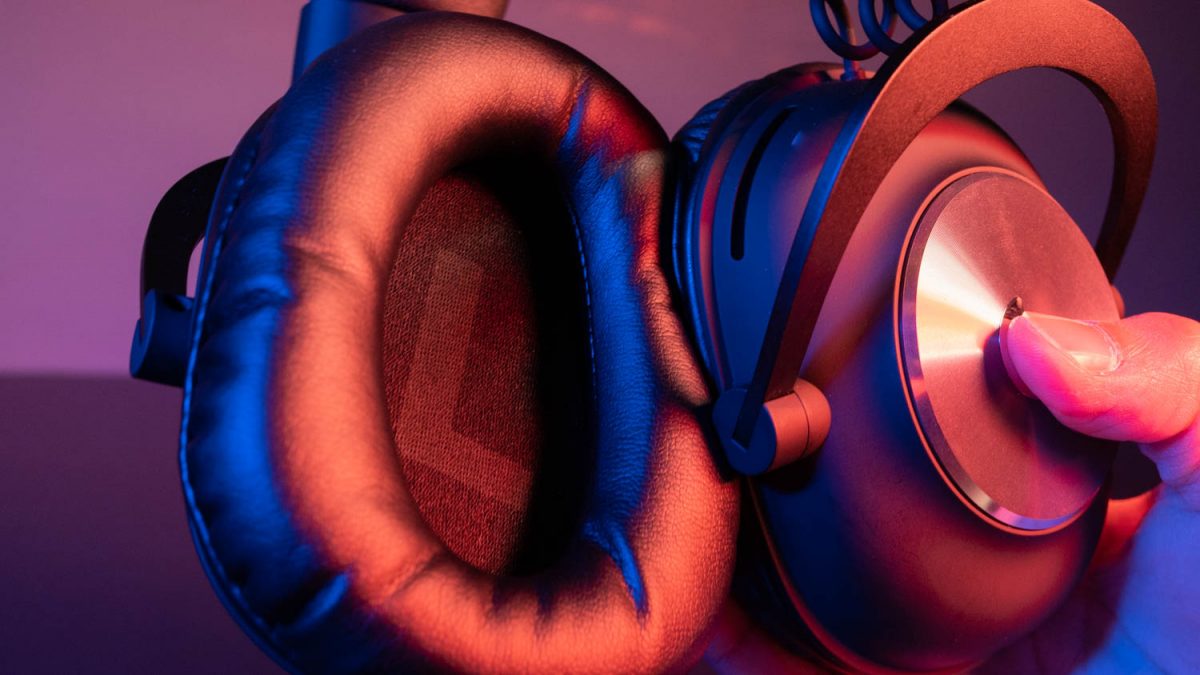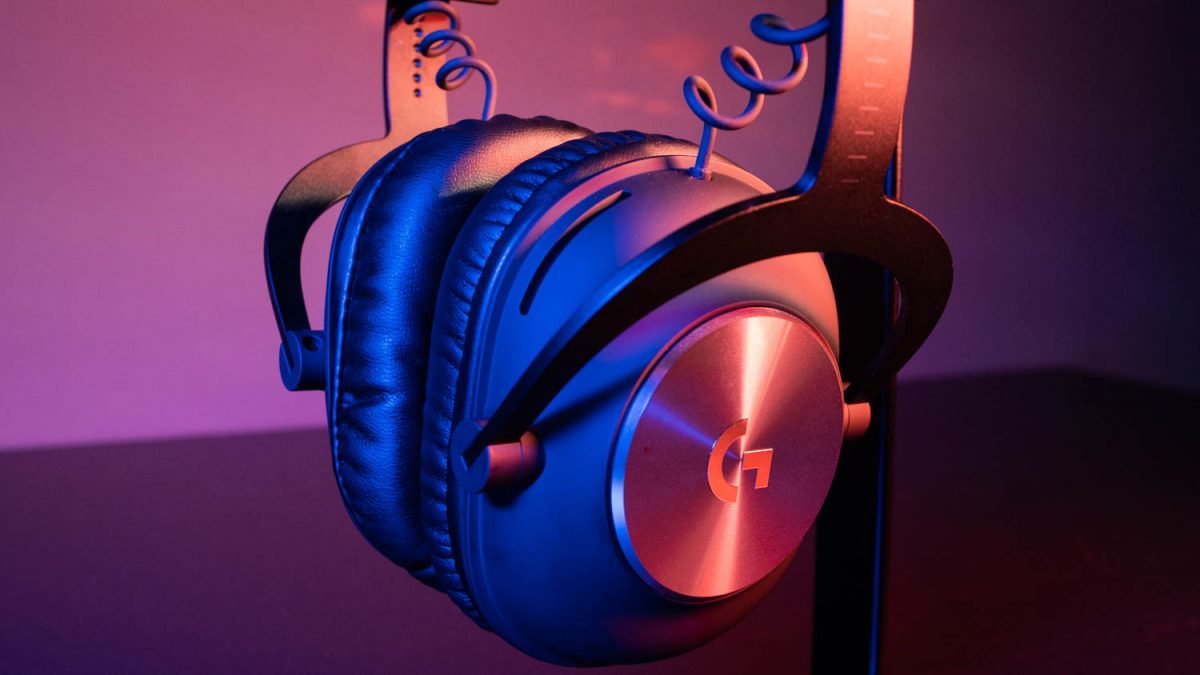 Some might consider this look to be rather plain and boring, but after years of party-glow LEDs and the relentless volume of garish colour options for gaming products, it's downright refreshing to switch up to something simpler, and miles classier.
For gamers, an issue faced with most gaming headsets is their excessive clamp force, particularly above the ears. Yes, players know that this helps with sound isolation/leakage and head-grip longevity, but no player wants to spend months breaking in a headset, or nurse a serious head strain after 30 minutes of use. And this can get worse for those wearing spectacles.
Comfort shouldn't have to be for someone with a "standard" head shape – if you're going to advertise the benefit of comfort on your box, it should apply to Uncle Philip Banks as much as it does for football-heads Arnold and Patrick.
Thankfully, the G Pro X handles all these problems thoughtfully. It is flexible so it doesn't grip like a vice, and it is adequately padded to even out the pressure, and deliver the comfort promise that many gaming headsets don't quite manage to achieve as often as they claim. If anything, the fact that there was no obvious desire to remove the headset after going through multiple sessions of Division 2, each lasting at least 6 hours each, should be regarded as an achievement.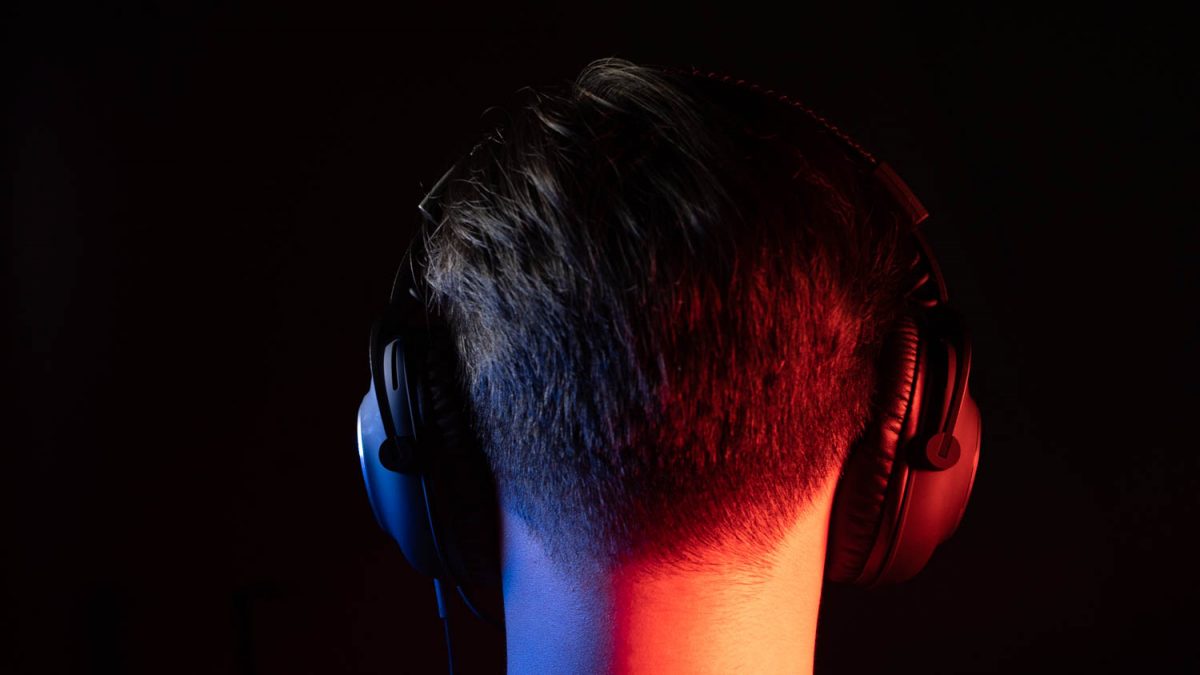 There is memory foam in the underside of the headband, which takes the pressure off of the top of your head. It is similar in the leatherette ear pads, which are wildly soft and comfortable, like they've already been broken in for you.
On the other hand, the cloth ear pad alternatives are thicker and denser, which means users get a slightly firmer seal around your ears and a tighter fit, but personally, switching to these added just a touch more weight, and surprisingly, warmth.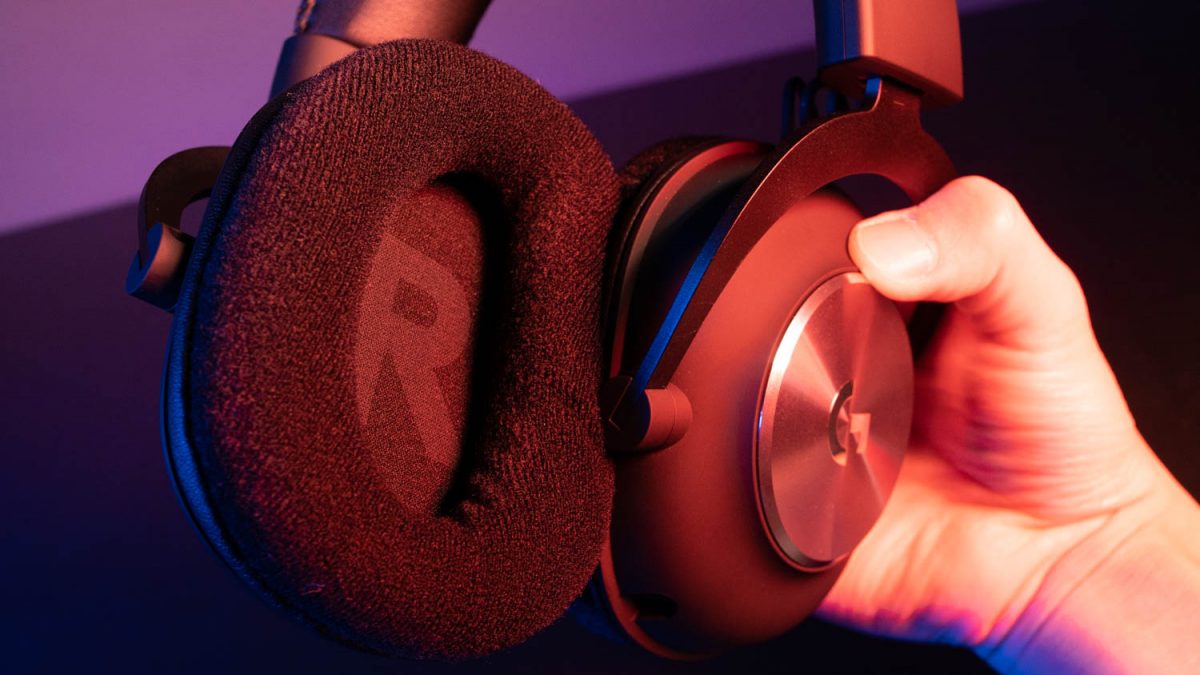 Changing the pads out is a simple process, but it takes more effort than it should. You'll have to pull the covers over the ridges so that they settle snugly in a little crevice, all the way around. Still, it's only a nitpick, and they still deserve all the relevant awards for giving me a happy noggin.
If gaming headsets could call out only one great thing in their list of features, it's usually the satisfaction of a good bass rumble. In the course of testing the unit on Tom Clancy's The Division 2, Overwatch, and Portal 2, one thing stood out – the Logitech G Pro X doesn't have that deep, booming bellow you expect during the tail end of an AWP round going off. The low frequencies weren't bold enough to get the heart pumping, because they would be overshadowed by voicework or the much louder rattle of gunfire and flying debris. In fact, the pop of SMGs and automatic rifles were so pronounced and crisp that it almost hurt to listen to them go off.
It doesn't mean that the bass response sucks as the G Pro X can reach low frequencies that other gaming headsets cannot, and it's surprisingly discernable to even the untrained ear.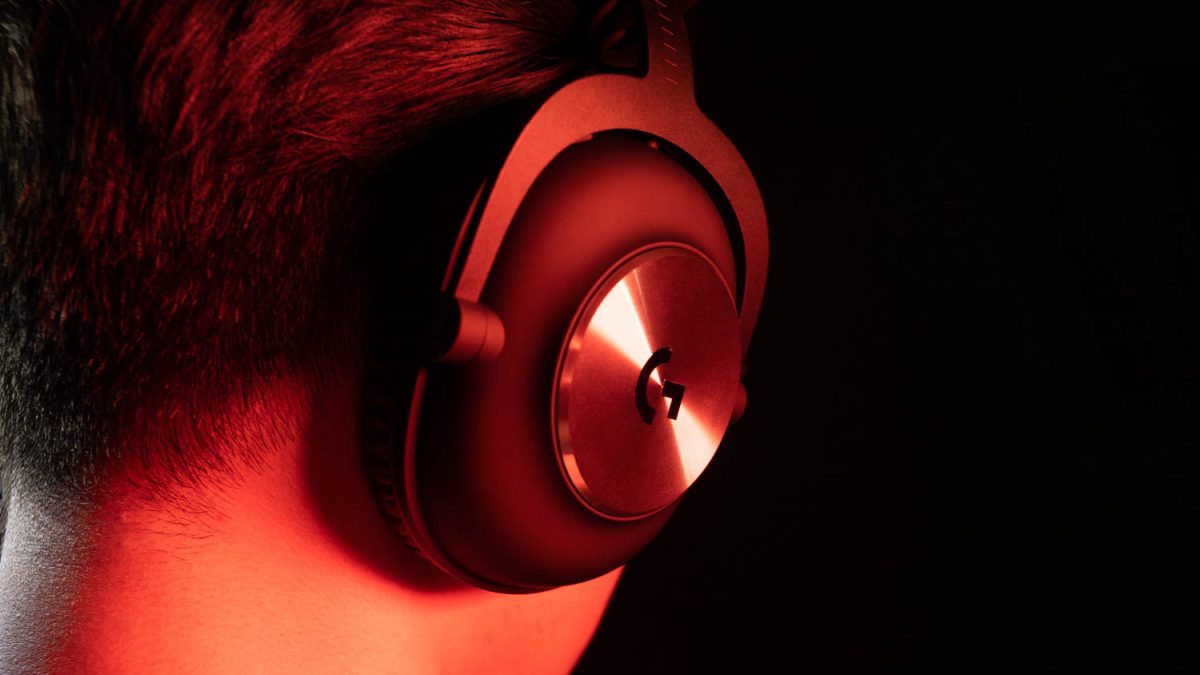 Volume adjustment with the inline controls boosts confidence as you will find no crackling or distortion whatsoever. Every dial is, for lack of a better word, dialled in. When used with a Logitech G810 keyboard, the volume adjustment roller works perfectly in sync with the G Pro X for minute refinements.
The G Pro X performs with great clarity, particularly with showcasing the layers of environmental noise that make a game world come alive. While the sound isolation may not be 100% when your game's having a quiet moment, it's effective enough to stay immersed in action. On the corresponding flipside there have been zero reports of sound leakage from family or colleagues.
As reported earlier, comments for voice delivery were pretty much praise all around. With past headsets, their main complaint was the mic picking up background noise, but this fared much better in that aspect. It helps that the microphone stem bends confidently so you can flex it towards your mouth.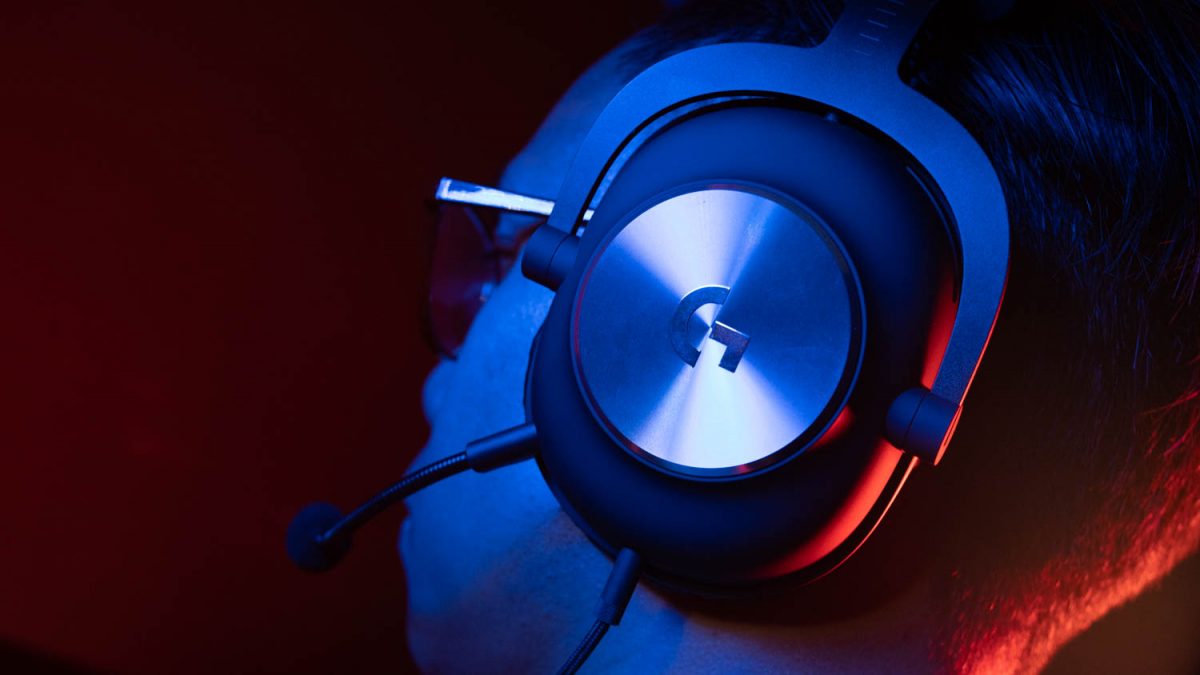 The flipside of that is not knowing if you're too close to the mic. On stream playback, I found that the foam cover didn't do much softening when it came to popping syllables or windy laughter, but that was reduced with slight tweaks to its placement.
However, the hero of the G Pro X mic setup no doubt comes from the acquisition of Blue Microphone. Built right into Logitech G Hub, the Blue DNA shines through with stunning clarity in their expertise and quality. For all that have been mentioned about the mic's shortcomings, they were all duly taken care of by Blue's software filters and elevated to outputs that are incredible to say the least. The fact that you now have the option to embellish your voice quality already puts the G Pro X in a league of its own amongst its similarly-priced peers.
Even though this is a gaming headset, it's always nice to see if the equipment can do our personal playlists justice, especially if we are planning to also have these on for extended periods such as on flights. It helps that it's also handsome enough to wear on the go.
After running the headset through a selection of tunes, from Fleetwood Mac's Albatross, Jhene Aiko's It's Cool, Bjork's Joga, RY X's Hounds (Niklas Paschburg Rework), Utada Hikaru's Sakura Drops and Max Richter's On The Nature Of Daylight, the bottomline is that the Pro X can easily function as a audiophile's best friend. The bass is punchy, but not excessively brought out so much that it muddles the mids and drowns out the higher frequencies. In a surprising turn (again), where the bass response wasn't as strong in certain games like The Division 2, it came out in full force in Max Richter's tour de force that is On The Nature Of Daylight. The song has a really deep bass hook running through it, and Logitech's G Pro X bumped it like a subwoofer trembling at Zouk. Strange, but very welcome.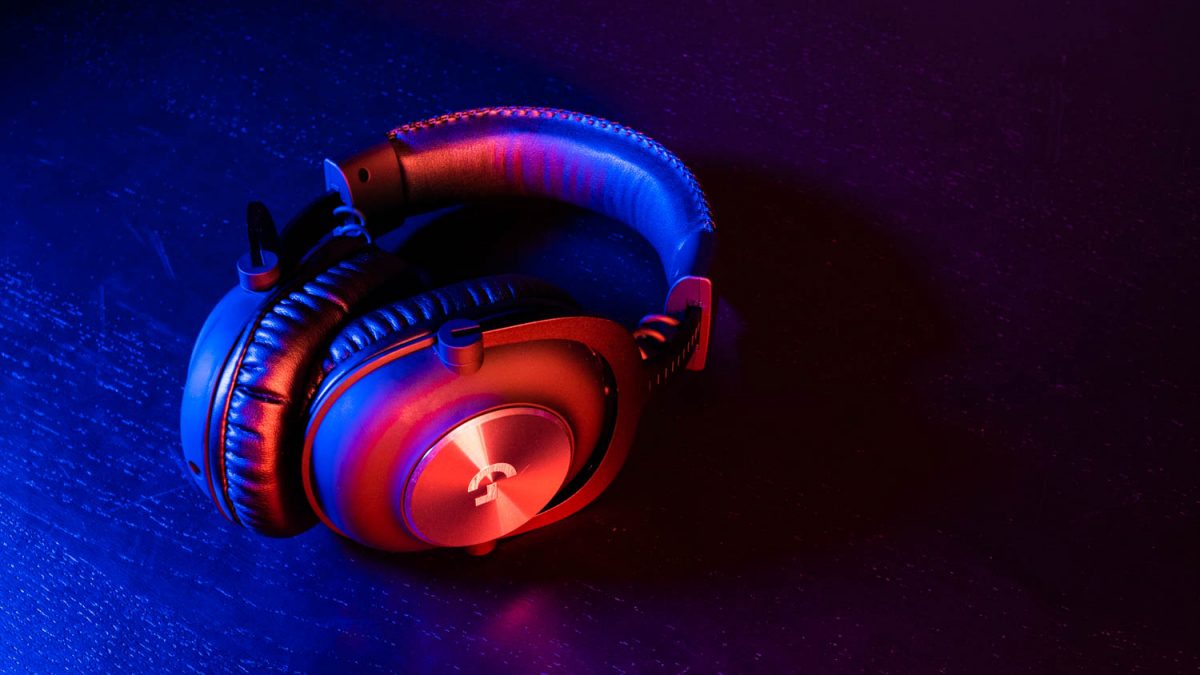 It does well with electronic dance music, and brings out warm, bright and airy vocals nicely. Sibilant sounds are more pronounced. On instrumentals, it isolates the piano commendably, but it really elevates strings and gives percussion in orchestral arrangements that extra oomph. If you're tuning in to a game soundtrack you love, this might help you discover new layers in production that you haven't really noticed before, much like how new instruments in Utada Hikaru's remastered Sakura Drops appeared.
The G Pro X is by no means a budget headset; it is a premium top-tier option for gamers who want it all for the relative mid-tier money they're still going to have to shell out, but it will not disappoint anyone. Audiophiles will be inclined to recommend better alternatives but this is a valiant effort from the most impressive parts of Logitech, and you will definitely be hard-pressed to find something that feels and sounds as good as the G Pro X, at S$229. Its singular drawback is the lack of wireless capabilities that the best of the G family accessories run on.
The Logitech G Pro X shows a lot of restraint in its design, presumably to let its performance be the focal point of consideration for buyers, and whatever accolades it receives is going to be well-deserved. It is singularly the most comfortable experience I've had with a gaming headset, and the sound quality is beyond my expectations for the price. Anyone in the market to get a new headset to both hear and sound magnitudes better should look no further than the Logitech G Pro X.
What's In The Box
PRO X Gaming Headset
Memory foam & leatherette ear pads
Memory foam & cloth ear pads
USB External sound card
Detachable mic
2m cable with inline volume and mute
Mobile cable with button
Y splitter for separate mic and headphone ports
Carrying bag
User documentation
Specs
Driver Hybrid mesh PRO-G 50mm
Frequency response 20 Hz – 20 KHz
Impedance 35 ohm
Microphone Cardioid, Electret Condenser
Connectivity 3.5mm line in
Weight 320g (11.28oz)
Cable length 2m (6.56ft) PC / 1.5m (4.92ft) Mobile / 120mm (0.39ft) PC splitter
The Logitech G Pro X Gaming Headset with Blue VO!CE is available now on Amazon and on Lazada for a retail price of S$229.
GEEK REVIEW SCORE
Summary
The G Pro X is by no means a budget headset; it is a premium top-tier option for gamers who want it all for the relative mid-tier money they're still going to have to shell out, but it will not disappoint anyone.
Overall
9.2/10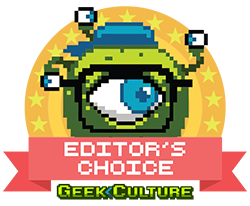 Aesthetics -

9/10

Build Quality -

9/10

Performance -

9/10

Value -

9.5/10

Geek Satisfaction -

9.5/10
One day Hiro have bottle of nice rum. Then Hiro smashed. Hiro never had chance to find rum name. Tell someone you love them before it too late. Hiro also harsh critic of people who walk dogs only one day a week.