With many brands entering the smart earbuds market, it's no surprise that LG wants in on the action too. The LG TONE Free FN6 Wireless Earbuds (S$188) true wireless earbuds is LG's first foray into the world of wireless earbuds, with a pair of Bluetooth 5, water and sweat-resistant (IPX4) units that have AAC and SBC codec support. 
The Tone Free FN6 takes aesthetic cues from the AirPods Pro, with protruding ear stems and silicone ear tips, housed in a sleek pill-shaped charging case that boasts a gentle soft-touch plastic finish that feels nice to hold in the hand. The case has built-in UV lights, which LG claims to "kill 99.9% of bacteria", such as coli and staphylococcal bacteria that tend to congregate on the silicone caps and inner mesh. With that said, the silicone ear tips do feel a little more stickier which helps with grip in the ear canal – and it's made from hypoallergenic medical grade ear gel.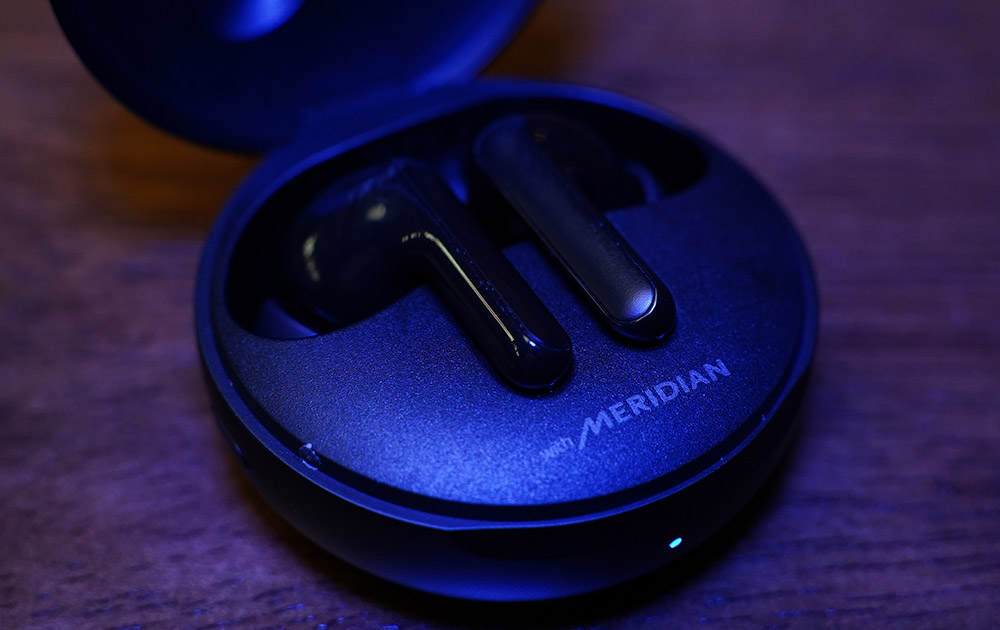 Though we have to say, the light might kill bacteria but not viruses and the self-cleaning process also won't remove dirt, debris, or earwax so don't expect it to be "clean" every time.
When it comes to portability, the case comes in a very discreet and compact form factor that could easily fit in your pockets without any excess bulk, unlike some other wireless earbuds. With that, you can expect about six hours of audio playback per charge, with the case having enough battery capacity for two full charges, making that a total of 18 hours of playback. It's not the best out there, but it does provide you with ample listening time.
The minimal yet high-tech case glows blue once open which gives you the indication of the treatment the earbuds are receiving while the case is shut. You'll find a USB-C charging port on the back, as well as an LED light on the front that shows the current charge status of the case. The case also supports wireless Qi charging which makes it great for those who would like fewer cables and less clutter.
The earbuds themselves are simplistic in design with a glossy plastic finish. They are very comfortable to wear due to its lightweight and the default silicone ear tip (medium size) proved to be the perfect fit, creating a tight seal that allows for really good passive noise cancellation. The FN6 stayed surprisingly snug during jump rope and workouts and did not feel as though they were about to fall off.
Like the Airpods and Airpods Pro, the earbuds also auto-pause when the buds are removed which is a plus and the ambient sound mode, which you can toggle this mode on or off with a tap and hold, does offer some bonus accessibility, utilizing the external microphones to allow ambient noise to pass through, letting you hear your surroundings while you continue to listen to your favourite tunes or having the ability to have a conversation with someone without taking the earbuds off.
As mentioned earlier, the earbuds are also touch-sensitive, with the ability to customize the touch controls such as a single tap on the right earbud for play/pause, double-tap on the left earbud for next track and tap & hold for ambient sound – all that can be adjusted to your liking with the companion app.
The LG Tone Free companion app is offers a selection of features, such as battery status, EQ settings, ambient sound adjustment, touch control remapping, touchpad lock, and even tracking your earbuds by activating a chirping sound if they're within Bluetooth range. 
The Tone Free earbuds have Bluetooth 5.0 technology, and this pair was issue-free when we paired it with our smartphones and experienced no connection drops so far. The only gripe about the connection is that the earbuds only connect to the app when they are out of the case. The "Find My Earbuds" feature also works by actually finding the individual earbuds and not the case itself.
Of course, sound quality is the name of the game here, LG teamed up with audio manufacturer Meridian to tune the drivers in a neutral manner to cater to audiophiles and hi-fi purists alike. With 6mm drivers similar to the Sony WF-1000XM3, the expectation would be rather high but the sound experience on the FN6 was just… decent at best, and didn't offer that oomph like the similarly-priced Creative Outlier, which comes with a more balanced and whole sound with its SXFI Holography audio technology. 
On Natural setting, the performance of these earbuds just simply missed the mark no matter what song was playing. One could say it simply lacked character and soul. Mids and highs felt hazier and washed out, and the bass fell short even in Bass Boost EQ setting. Sibilance can be heard and distorts on the highs, which is rather too perturbing after listening for some time. Sound staging also felt pretty narrow and it was hard to identify and pick out the different instruments on more complex tracks. It does seem that these earbuds were meant for more specific, cleaner genres like pop and acoustic sessions. In fact, the 4 sound equalizer profiles do very little to change the final outcome. The app allows you to create 2 custom EQ profiles which does help tweak a little more out of the earbuds performance.
Over multiple tests via WhatsApp or normal voice calls, the audio quality was nothing remarkable as observed by folks on the other end of the line. But it did do a surprisingly good job, as their built-in dual microphones picked up more of my voice than ambient sound with noise reduction and echo cancelling. However, expect the performance to drop once you put on a mask. It is fine for conference calls and other voice chatting services and you can expect it to perform just swell.
The LG Tone Free FN6 brings a lot to the table and then some. Its "go-go-gadget" implementations and quality features like antibacterial UV light, wireless and USB-C Charging, IPX4 Water-resistant and a superb app with customizable options offer a whole lot more than other earbuds in the market. With that said, the audio quality, which is basically the fundamental of any audio product, is mediocre and it doesn't pull any favours in a seemingly endless competition that exists in the world of wireless earbuds.
The FN6 does try to sell itself as a "keep it clean" user experience, especially during a time when most folks, even myself, are focused on cleanliness and hygiene. On the other side of the spectrum, the UV light feature may be an unnecessary solution to a problem that was never there to begin with. Unless you're prone to perhaps ear infections, wearing in-ear earphones has never been a problem, so call it gimmicky and impractical, but if it works for you, it works for you.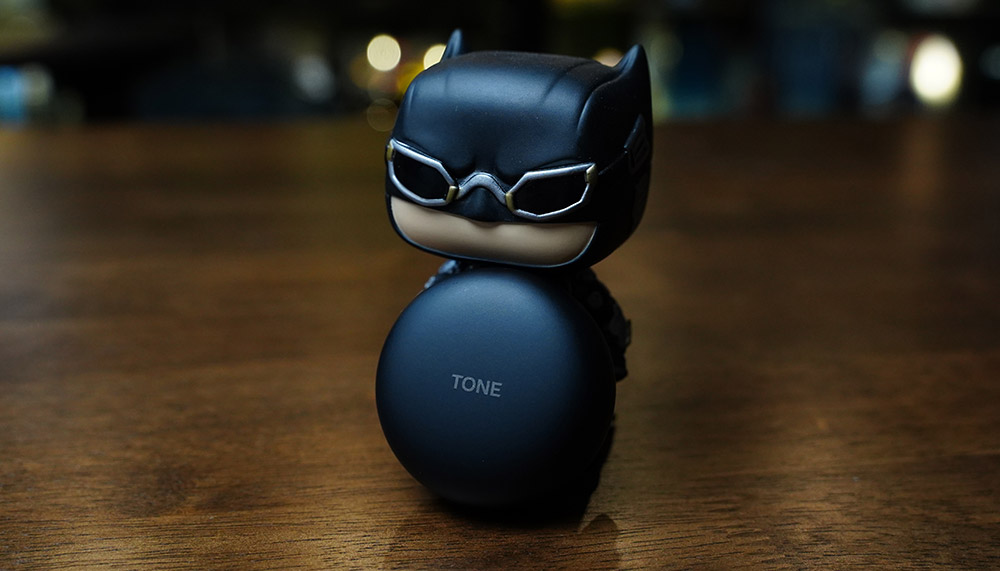 GEEK REVIEW SCORE
Summary
From its small form factor, stylish design and bacteria-killing Ultraviolet Light technology, the LG Tone Free FN6 wireless earbuds pack a lot of interesting features that offer a lot more for its S$188 price tag. However, strip it down to its fundamental core element of audio hardware and you're not left with much. If you value good audio quality you may want to look elsewhere.
Aesthetics -

6.5/10

Build Quality -

7/10

Performance -

4/10

Value -

6/10
---

Drop a Facebook comment below!