When it comes to audio technology, Singapore's Creative is not exactly the name that is synonymous with the term, even though the company did establish its audio legacy in the PC era. Then came the Super X-FI, the brand's leading audio holography technology that reshaped audio mobility, with hardware technology changed the way audio was conveyed to the ears of each individual.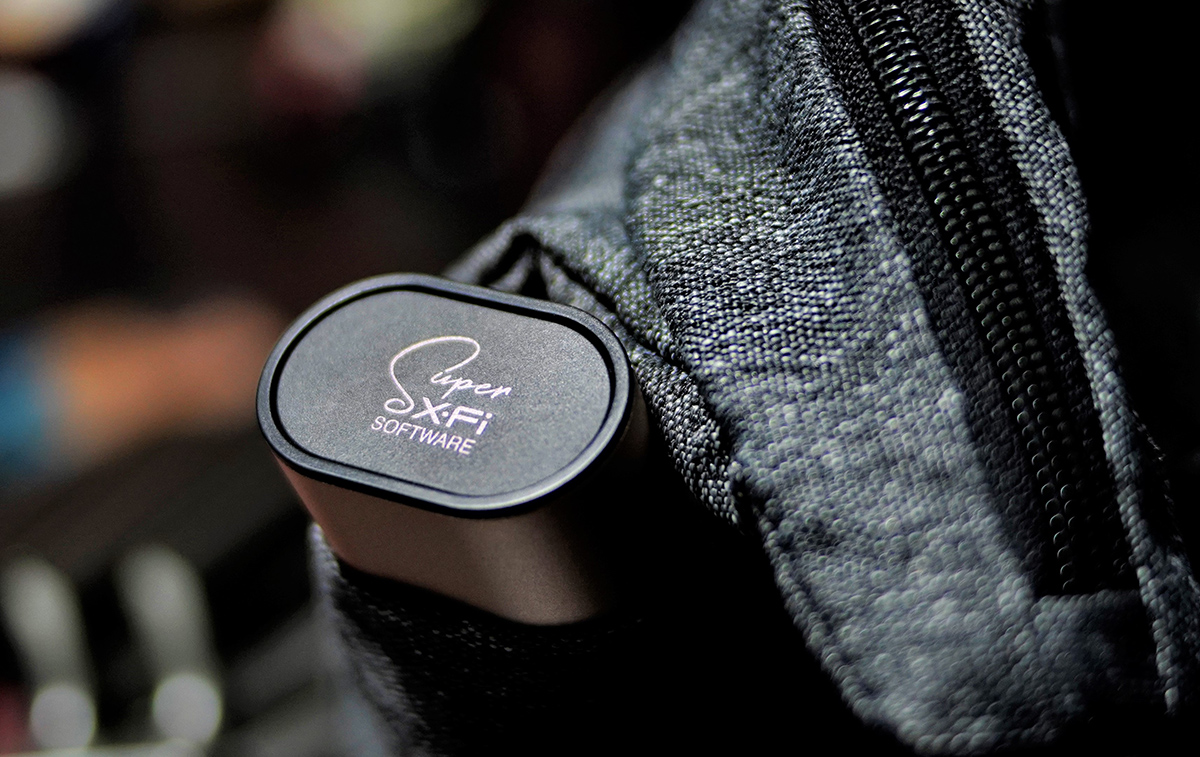 The Creative Outlier was the brand's attempt at wireless in-ear monitors and the Outlier Gold is the premium version that now supports Super X-Fi software, offering the same 3D audio depth that is definitely hard to beat. Throw in an IPX5 rating, Bluetooth 5.0, AAC support and a whopping 12-hour battery life, and suddenly, Creative has gone mainstream again.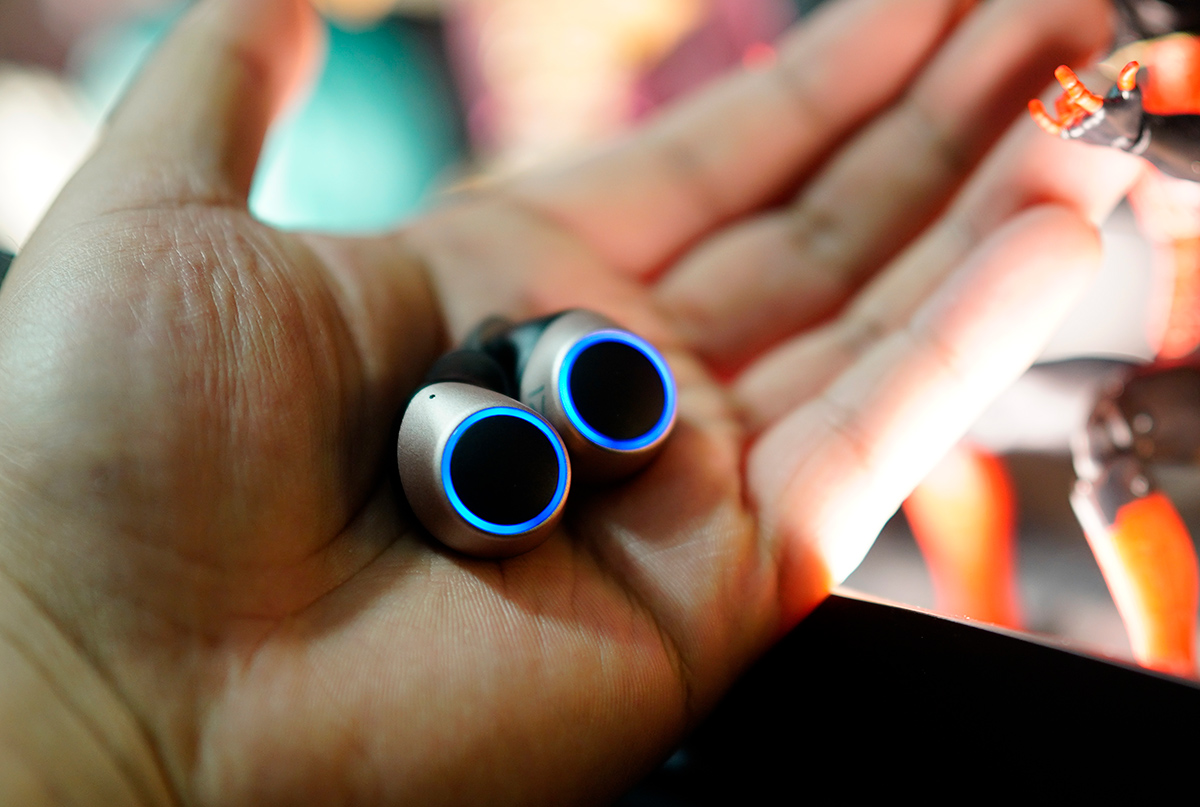 Housed in a rectangle case with curved sides, the wireless earbuds are each stored in a groove that reveals themselves when you slide open the case. On one end are 4 blue LED lights that indicate the charging state of each earbud, a low battery light for the case, as well as a charging meter. Each earbud is more like a tiny knob with a smaller extrusion that sits neatly into the rubber tip that goes in your ear.
With gold accents around its edges, and black centers, they look like black eyes staring right at you. Pairing is fairly simple, except that you have to remember that the Outlier Gold are actually two independent earbuds that can be used on its own, to make calls. Which means that on your device, you will see two devices, L and R. Once pairing begins, your device will identify both, but actually only link to one. But it doesn't matter as one connection, be it L or R, is all you need to enjoy stereo music.
Now think of your music, in Creative's leading Super X-Fi technology, but with one catch – it only works on locally stored music as you have to play the songs using the Super X-Fi app for the feature to work. In other words, you cannot enjoy it via YouTube, Tidal or Spotify which is a bummer because how many of us actually deal with storage of songs locally on a mobile device?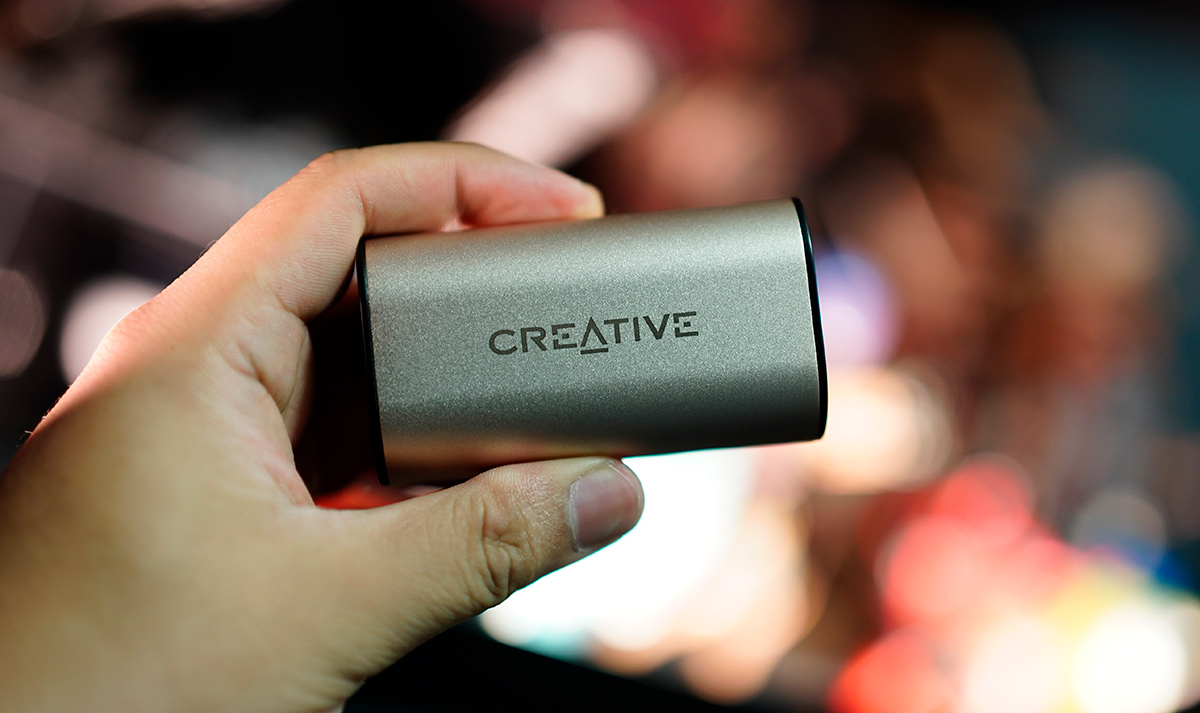 But if you do, then you are in for a treat as Super X-Fi will completely redefine how your music is presented on the go. It's a mix of having good hardware, but to also be supported by software that can now distinguish the many musical instruments muddied by digital compression, or rebuild the echo of a stage or live performance – it's a simple yet effective tool. Unfortunately, this makes the Outlier Gold less of a must-have, than a need to have if you happen to have your own local music library.
But even without Super X-Fi, the Outlier Gold is a strong pair of IEMs that delivers on the mids and highs. The noise isolation provides a soothing background to enjoy your tunes and once you have them activated, the choice is clear.
Another winning element is the battery life, which at 14 hours on its own, is already impressive enough. The case itself can charge the earbuds 1.5 times, which means a 39-hour music playback session, which is more than enough for a long haul flight, with transit built-in.
Fit wise, the Outlier Gold offers a firm grip of your ear canal, and they use a twist action to slide neatly in – simply slot the tips into your canal, and slide the earbuds down.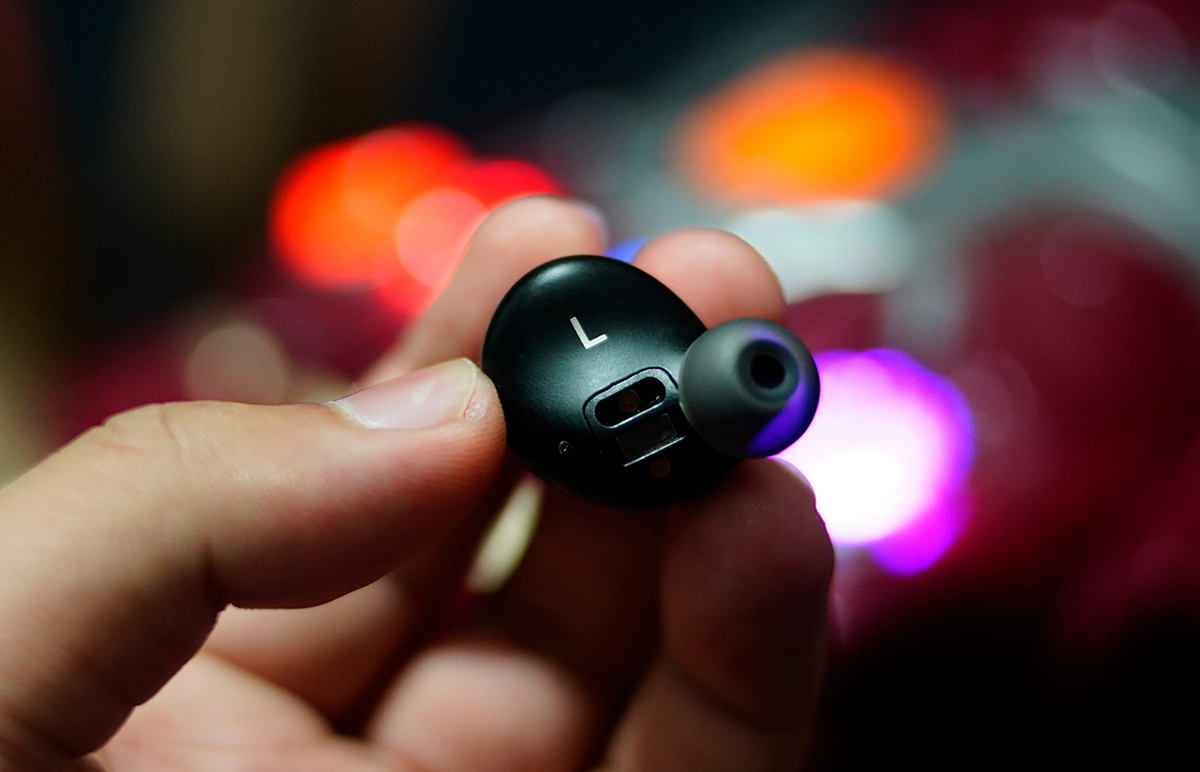 But if there is one downside, and this is a dealbreaker for some – there have been too many instances where music drops on one side of the earbuds. It varies with each day, but you can be in the train, on the bus or walking out in the open and all of a sudden, the Spotify tune you have playing jumps to one side, before jumping to both sides. So far, it has been a randomly occurring instance but it is likely to happen at an unpredictable moment such that there is a fear about using it to make important work calls, in case the audio drops. And this has happened on both Android and iOS phones.
Creative's Outlier Gold offers a great series of features, at an amazing price. It's a pity it's music playback connectivity isn't as strong.
GEEK REVIEW SCORE
Summary
Creative has designed an interesting and powerful set of earbuds, and once it revisits some performance issues, will leave audiophiles smiling.
Aesthetics -

8/10

Build Quality -

8/10

Performance -

7/10

Value -

8/10

Geek Satisfaction -

8/10