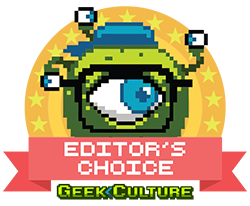 It is no secret that I am a huge fan of OLED displays. The deep blacks and better colour reproductions make those panels a sight to behold, whether you are watching explosive sci-fi flicks that often switch colour palettes, or are aiming for the stars in the latest console shooters.
LG is one of the few companies invested in OLED TVs, but another eye popping feature from them is of course the higher price tag that makes most consumers take a step back from making the purchase. In comes folks such as Samsung, who are still using LCD/LED panels, but have added nano technology to drive up the colours that are capable of going very bright, and extremely dark.
Not to be outdone, LG has rolled out its Super UHD series, using the similarly named nano cell technology to power the display panel. In essence, each nano crystal is capable of acting as a light and colour source, and able to generate a brighter luminance across colours than with traditional LED/LCD panels. They are also a step-up from traditional backlit LED panels, and much more cheaper to produce compared to OLED TVs.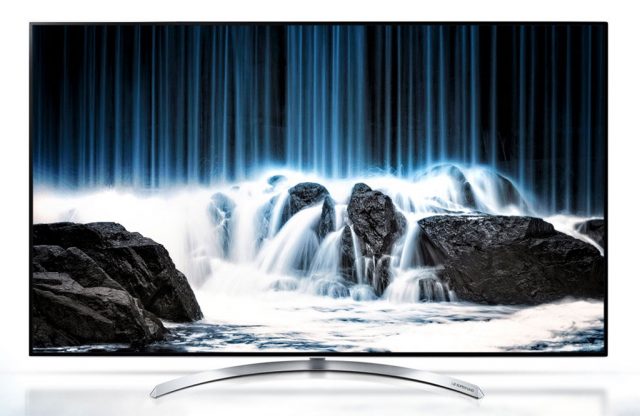 The consistent colour generated is also uniform, which means that even if you are viewing the TV from an off centre position, there is no light or colour bleed and the panel still looks as vibrant and as bright. Hurray for family time in front of the TV. Of course, don't push it and sit too far to one side – no amount of technology can compensate for a lack of line of sight.
The SJ850T might have the smallest of the three numbers assigned to LG's new range of Super UHD TVs, but in reality, this is the top of the line model that many homeowners will be gunning for. The other two higher numbers are for larger panel sizes 75-inches and larger, which do not make sense in local homes, whereas the 850 covers 55 and 65 inch sizes.
The review set here is the 55-inch model, priced as a reasonable S$3,588. The body of the TV sits on a curved stand, and the panel itself is very thin, and its thickness only shows closer to the base of the unit, which connects to the stand. I'm not sure how much the TV weighs, but it is now very easy for one person to lift a 55-inch TV and reposition it, just by gripping the base of the panel with both hands.
If you've never used an LG TV before, then you are in for a treat. LG TVs are powered by webOS, an operating system originally designed for a range of smartphones and tablets, that were unfortunately never launched. The OS was then adapted by LG, and the interface is one of the smoothest around. Navigation is not your traditional multi-button remote, as LG has updated that with its Magic Remote, a motion based controller shaped like a curved door wedge. Moving the Magic Remote will move the corresponding on-screen cursor, which users can literally point-and-click for menu items.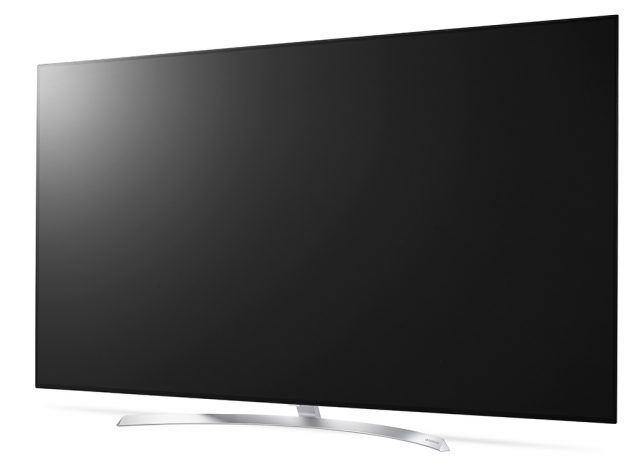 Alongside the usual channel, volume and individually numbered channel buttons, there are the instant access to Netflix and Amazon Instant Video buttons as well. A row of options appear at the bottom of the panel, such as the LG Store, as well as frequently used apps. These options change based on your use, so that the more common ones always appear at the front. You are also free to assign a common one at a position of choice, and this is as easy and dragging and dropping the app icon with the remote.
The apps are also updated, so local users will probably want to put the Netflix and Amazon Instant Video apps up front, for easy access.The buttons on the remote are quick access buttons, for those who want to jump in to the streaming service right away. Using those buttons also mean that you go straight into the app, without having to navigate to the app on the menu.
When you plug in a new item to the TV, the interface immediately assigns it a menu option, so that any user can easily assign, identify and locate accessories such as a set-top box, game console or AV receiver, instead of wondering which device is connected to HDMI 1, or if HDMI 2 is the right option for the Blu-ray player.
But easy navigation and seamless connectivity, while important, only serve to supplement the main feature, which is the impressive, first class panel. Without a third party Blu-ray player, the only source of 4K content I had was via Netflix and the TV handled all types of content brilliantly.
The TV is actually capable of handling both emerging HDR formats – HDR10 and the superior Dolby Vision. Dolby Vision is also the format adopted by Netflix and is available only on select 4K content. Yes, it sounds confusing but basically, there are content that are HDR ready, so playback on these titles provide a more robust presentation.
Many Netflix produced titles, such as the ones with Marvel Comics, and several movies are available in Dolby Vision. It's actually not an optional choice provided by Netflix – if the built-in app recognises that your TV supports Dolby Vision, content will be streamed in that format. Users can easily identify such tiles on the app's title listing. If the video is only in 4K, a 4K icon will appear. 4K Dolby Vision titles will have a Dolby icon.
But can your eyes tell the difference? On the Netflix menu, which uses a black background, the presence of a deep black, without light bleeds is pretty obvious. This translates to a smooth delivery of blacks, without light spots in black backgrounds to distract you. Colours are also rich, offering richness and clarity across different types of content.
So, Super UHD or OLED? That depends a lot on your budget, as well as the size of your TV. A 55-inch is just right for the bedroom, while a 65-inch is the perfect for a living room. Anything bigger means you will have to pull back your couch, to accommodate the wider viewing angle of a larger TV.
And 4K looks better on bigger TVs, and if you have a home that can house a 75-inch TV, it means that money is not an option. Super UHD TVs are a more affordable way to view rich content without blowing your budget.
The combination of an intuitive operating systems makes the LG series of TVs a great complement for your living room.
GEEK REVIEW SCORE
Summary
After delivering an industry-leading series of OLED TVs, LG had topped themselves with their new series of Super UHD models that offer quality, at a more attractive price.
Overall
9/10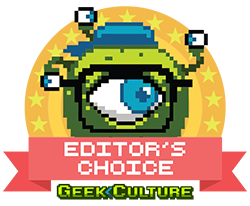 Aesthetics -

9/10

Build Quality -

9/10

Performance -

10/10

Value -

8/10
---

Drop a Facebook comment below!