After years of chasing after Samsung and Apple with its flagship series of phones, Korean hardware maker LG has decided to stop playing Chase The Leader, and dial back on introducing interesting but questionable features.
The modular handset? It was an experiment that didn't fly, so it's out. The removable battery? LG held out longer than the rest, but even they have recognised that having a compact form factor and waterproofing trumps it.
But what has remained are useful, practical innovations that, while not Earth shattering, change the way a smartphone services its owner. The rear fingerprint scanner and Power button rolled into one has remained, as has the widescreen camera mode for the front and back camera, for that all encompassing shot.
The end result is a powerful and impressive device that shows what the company is capable of when it is set on refining a device, and not trying to outdo someone else's flashy, gimmick ridden device.
Design wise, the LG G6 is the slimmest and sleekest looking device LG ever designed. The symmetrical, rectangular design might seem commonplace, but LG has managed to fit a larger, 5.7-inch display into the dimensions of the LG G5, which has a smaller 5.3-inch display.
This larger screen in a shell has, like the Samsung Galaxy S8, given rise to a new 18:9 screen ratio on paper. In reality, the screen is as sharp and as beautiful, and the additional black bars that appear on each side when playing regular YouTube videos in horizontal mode are barely noticeable, since the screen is already so small to begin with.
While the Apple iPhone 7 and Samsung Galaxy series are known for their compact form factor, something can be said about those phones being too thin, such that they fail to register as being physically presence in your hand. There's a fear of them sliding off, or just losing your grasp on them. The G6 offers no such worries, as the dimensions give it a sturdy presence that makes the phone feel right at home in your hands.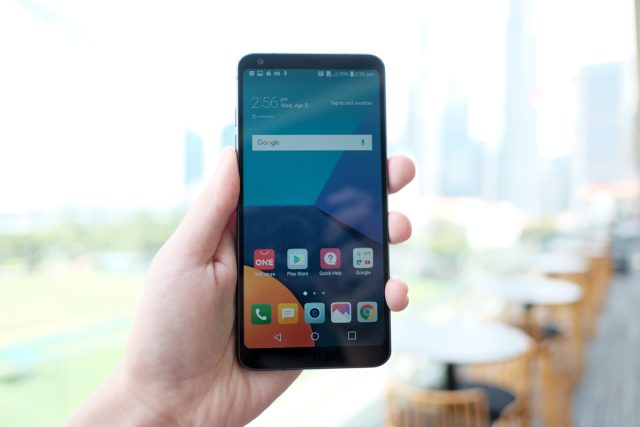 While LG's smartphone cameras are not well known for their superior quality, they are known for being better than average. The normal and wide angle feature is a bonus, as the camera now operates like that of an independent camera kit, and not locked to physical limitations of a phone's slim dimensions. See? There's a reason why being thicker than normal can actually mean more features.
With wide angle on front the front camera, you won't see subjects being squished up for the shot. There's a comfortable berth around the frame that allows for more bodies to fit within the screen as well.
Another great feature for the ones who overshare their food photos. There's actually a setting that over saturates the colours, to bring out the colour of your food. Is your steak too pink? Let's make it red then. Are the greens on your salad a little off colour? The app will swoop in and make colours look intensive and sharp. Yes, it's artificial, but colours are what makes people take notice because after that, few bother to ask you how the food actually tastes.
But while it tries its best to stand apart from the rest, it too cannot help but fall into one of the most common traps with technology – overpromising. Samsung's digital assistant, Bixby, was touted as a feature but it's full prowess was not unleashed during its launch. Here, it is the Dolby Vision/HDR10 display.
Having a HDR panel has been touted as being the next best thing since colour TV, and the colour gradients it can show would be enough to win many viewers over. Except that there's no support for it. Yes, we can't really blame LG for delivering the hardware without any software, since they rely on partners on those, but the absence of Dolby Vision content means your phone is an overpriced one.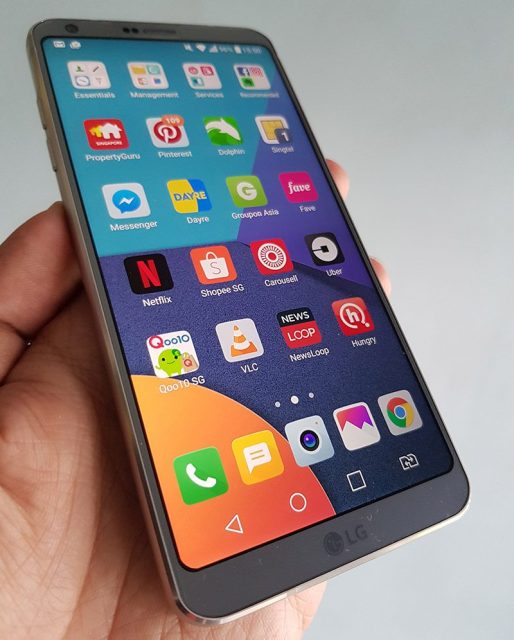 One of the largest supporter of Dolby Vision, Netflix, says that the feature for mobile devices is on its way, but for now, activating Netflix only brings up regular HD content. But even if they do roll it out, the increase in file size needed for HDR content, together with the necessity of streaming it onto a small device that won't reflect the intensity of the content, might mean that this feature could be an overkill.
Ultimately, the LG G6 is a great phone that should remind consumers of what's available. It now has to decide if it wants to build its own ecosystem, such as mobile payments, or delve into new features, such as its own digital assistant, or come up with something revolutionary. It will take some time before it catches up with Apple and Samsung, but if they don't do so, it will only be a matter of time before its peers overtakes them.
Specifications
Processor: Qualcomm Snapdragon 821 Octa-core (2×2.35 GHz Kryo & 2×1.6 GHz Kryo)
Display: 5.7-inch, 1440 x 2880 pixels, (~78.6% screen-to-body ratio, 564 ppi pixel density), Corning Gorilla Glass 3, with Dolby Vision/HDR10
Camera: (Rear) Dual 13 MP (f/1.8, OIS, 3-axis, phase detection AF) + 13 MP (f/2.4, no AF), dual-LED flash, (Front) 5 MP, f/2.2
Memory: 32GB (expandable microSD up to 256 GB (uses SIM 2 slot), 4GB RAM
Operating System: Android 7.0 (Nougat), LG UX 6.0 UI
Battery: Non-removable Li-Ion 2800 mAh battery
GEEK REVIEW SCORE
Summary
The LG G6 offers some of the best phone features in a smartphone, and the refinements to existing smartphone features makes this a powerful device. Just don't expect anything fancy.
Aesthetics -

9/10

Build Quality -

10/10

Performance -

9/10

Value -

8/10

Geek Satisfaction -

8/10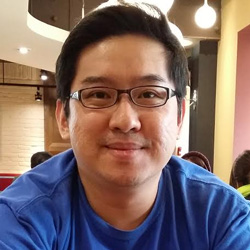 Sherwin once held the Matrix of Leadership, but wisely passed it on to the rightful leader of the household.
---

Drop a Facebook comment below!