Managed to get my hands on one of the last few sets in LEGOLAND Malaysia as this is selling faster than last year's Valentine's Day set! As some might already know, this is an exclusive set that is only available for sale in LEGOLAND theme parks around the world.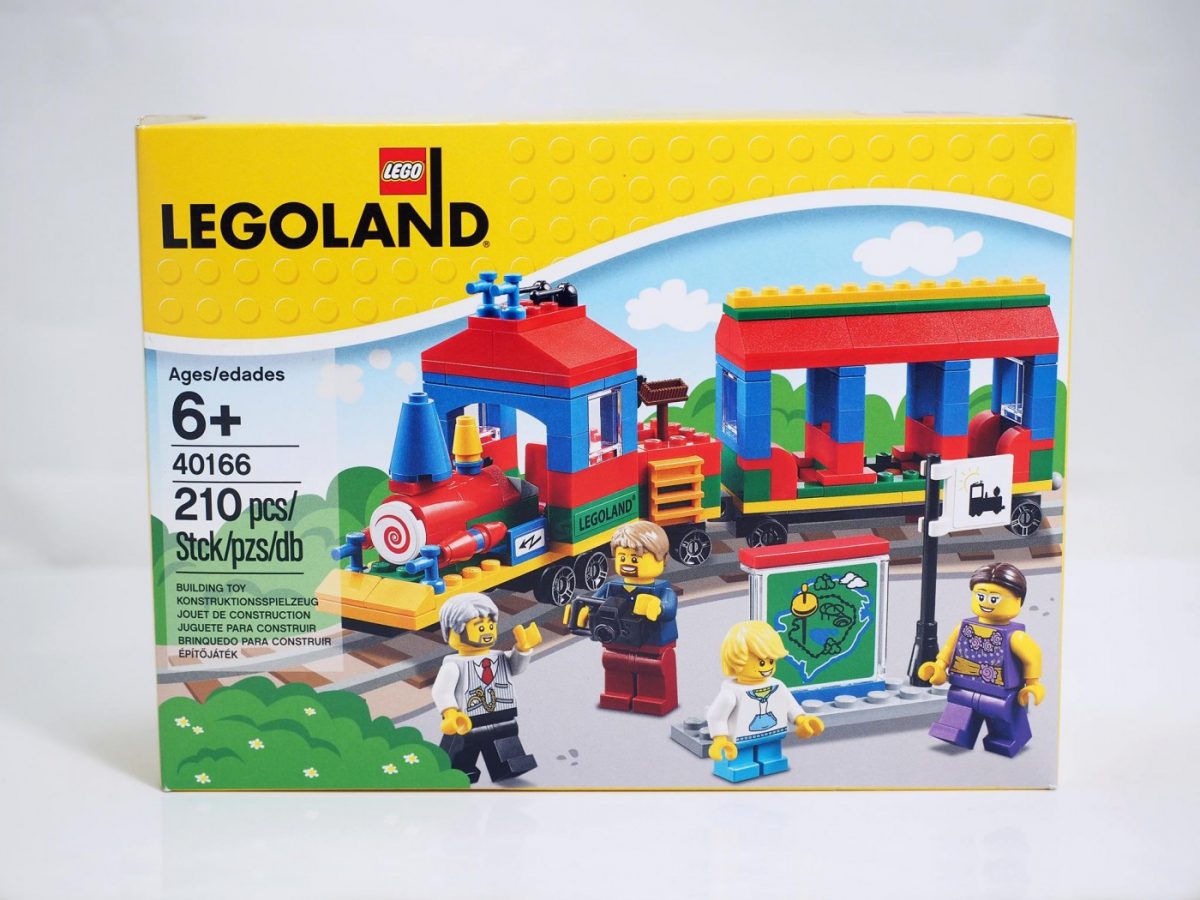 Build Experience
The construction of this set is actually quite similar to the LEGO Christmas Train polybag (40034) and the Christmas Train set (40138) as it is a very simple "studs up" build. It really shouldn't take a seasoned AFOL more than 20 minutes to complete this. There is actually a bit of stickers to apply for a set this small which I would recommend a healthy dose of patience. It might just be easier to affix the stickers before attaching the LEGO piece to the build.
Playability

The fact that this is a train automatically makes it quite playable with the engine and the passenger carriage. There is even a section of the train that houses a spade and broom. The roofs of the engine and passenger carriage are detachable which allows you to fit the minifigures into their seats.
Value
As this is only available in LEGOLAND Malaysia, the price for this is $84.90RM which is approximately $32SGD depending on how much the foreign exchange is like on the day. The set consist of 210pcs and that makes the ratio of price to parts about $0.15SGD which isn't too shabby. There are no 'rare' parts or elements in this set but it does come with 4 minifigures. They are the kind that you would find in a Creator set or a Build-A-Minifigure section but that is still quite value for that amount of money.
Design
The design is actually quite close to the LEGOLAND train that runs throughout the park with the blocky feel and the choice colours. Although you could actually build the LEGOLAND train brick for brick as the life sized one was made with upsized LEGO bricks.
This set would make a great take home gift for any kid visiting LEGOLAND for the first time. My only gripe is that you would need to buy 3 sets to have a 'full' length train as the actual train in LEGOLAND has multiple carriages.
This review was adapted from the Brickfinder Facebook page.
Brickfinder provides the latest and greatest news on LEGO in Singapore and around the world! We also find good homes for needy bricks! Join the growing Facebook community below!
---

Drop a Facebook comment below!

---