"Did Lincoln's widow know that we would build monuments on our husbands?"
This simple question, asked by Jacqueline Kennedy in one scene, and played by the effortlessly versatile Natalie Portman, is a striking line, only because it articulates the pivot of Jackie with such aching precision.
Centred around the immediate events of President John Fitzgerald Kennedy's assassination in November 1963, and also (and especially) on the newly-widowed First Lady, it is easy to see why praise has been heaped upon this film, in spite of its timeworn subject matter. What Jackie brings to the table is both a refreshing take on the biopic genre, as well as an unwavering focus on one woman's private tumult in the aftermath of a public tragedy.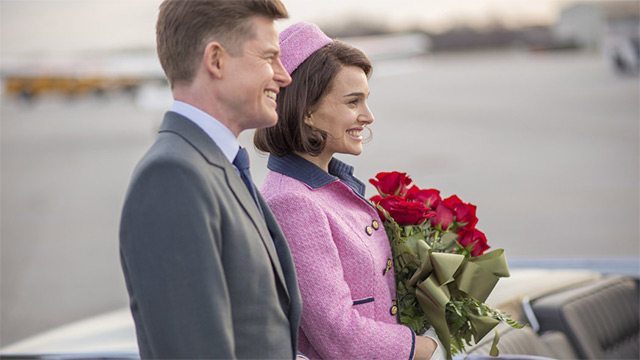 Part of the film's allure lies in its reinvention of the biopic. Chilean director Pablo Larraín brings new perspective to what is essentially a significant episode of American history. Larraín and his team, including director of photography Stéphane Fontaine, colourist Isabelle Julien and editor Sebastián Sepúlveda, skilfully merge archival footage with new material to flesh out Jackie's narrative.
And the gamble pays off. At times the film respectfully pays homage to shared memory and history, while at other times, the divide between fact, fiction and myth is so blurred that the audience would be hard-pressed to tease out the difference, or even find any point in doing so. In this way, Larraín builds a story that convincingly weaves together a tale that delivers on both the historic and the imaginative.
But Jackie's true achievement is its brilliantly nuanced portrait of the woman who was left to deal with loss and grief. The film pieces together well-documented moments of Jackie Kennedy's time in the public eye, but also delivers an impactful filmic sleight of hand, by also reimagining the real-life interviews she gave journalist Theodore H. White, as well as an envisioned behind-the-scenes peek into the filming of "The Tour of the White House with Mrs. John F. Kennedy". Larraín presents a sobering reminder that all of our icons are still human at their very core, including the First Lady who was immortalised for her endless grace and poise.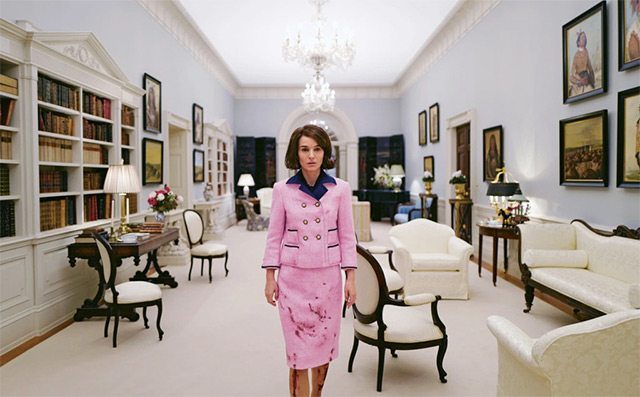 Not once does the film flinch at its own daring inventiveness. Larraín had instructed Portman to think of each scene as its own, such that the scenes could be stitched together in any order. Larraín also ended up cutting the film to composer Mica Levi's haunting score. But its audacity is matched only by its fierce adherence to historical accuracy where possible. Costume designer Madeline Fontaine and production designer Jean Rabasse closely studied archival material to reproduce the clothes and sets as faithfully as possible, while Portman's replication of Jacqueline Kennedy's accented and raspy speech is nothing short of dedicated artistry. And all these efforts have been recognised: the film is currently contending for the Best Actress, Best Costume Design and Best Original Score Oscars.
Jackie may well go down as one of Portman's most memorable performances to date. Her complex portrayal shows a sympathetic side to the First Lady, who had to juggle the trauma of her husband's shooting, the realities of her now-fatherless children, and the urgent need to preserve his short-lived legacy, against the press which had learned by then to descend upon her like vultures in the new age of broadcast media.
This performance itself embodies the very philosophy of Jacqueline Kennedy, who knew better than anyone else the power of a story that could captivate public imagination. "People like to believe in fairytales," she says at one point. "I believe that the characters we read about on the page end up being more real than the men who stand beside us."
As it turns out, so, too, are the characters we watch.
GEEK REVIEW SCORE
Summary
A refreshing take on the iconic First Lady Jacqueline Kennedy, Jackie is an intimate portrayal of her days in the immediate aftermath of her husband's famous assassination.
Story -

8.5/10

Direction -

9/10

Characterisation -

8/10

Geek Satisfaction -

8/10