First announced back in March 2020 alongside the Huawei P40 and P40 Pro, the diamond of Huawei's flagship series, the P40 Pro+, is finally ready for it grand debut. And as Huawei's crown jewel in its P series, it also represents the best of smartphone photography.
The Huawei P40 Pro+ is a more premium version of the already great P40 Pro – it has the same 6.58-inch display with a 90Hz refresh rate, Huawei's latest 5G enabled Kirin 990 processor, 8GB of RAM and a great set of cameras to close the deal.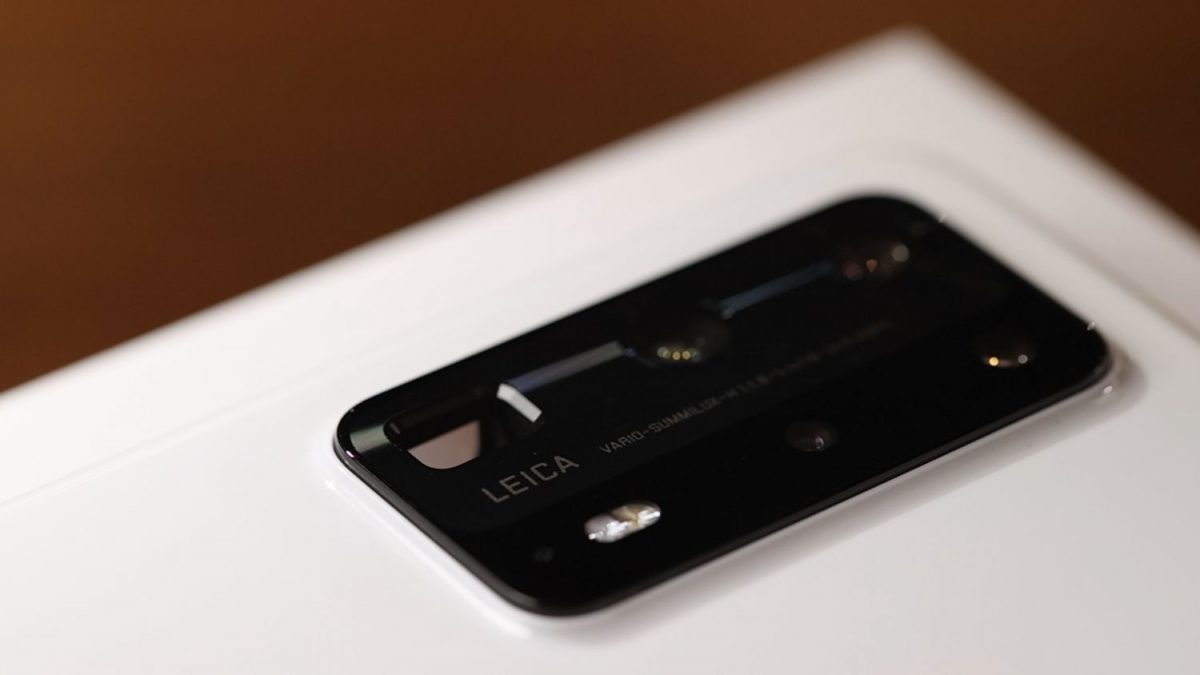 The key difference on the P40 Pro+ is the addition of a new 3x telephoto rear camera and with this addition, the P40 Pro+ hold a total of 7 camera modules, counting the ToF sensor and depth sensor on the front.
The design and size of the P40 Pro+ is almost indistinguishable from the regular P40 Pro. The biggest aesthetic difference here would be the new ceramic back and frame, and the "Nano-tech Ceramic", as Huawei calls it, is similar to the ceramic seen in high-end wrist-watches and even the Apple Watch. This material has been proven to be more durable and scratch-resistant than glass, while also giving the device a more premium finish. From a practical standpoint, the choice to use ceramic also allows for wireless charging.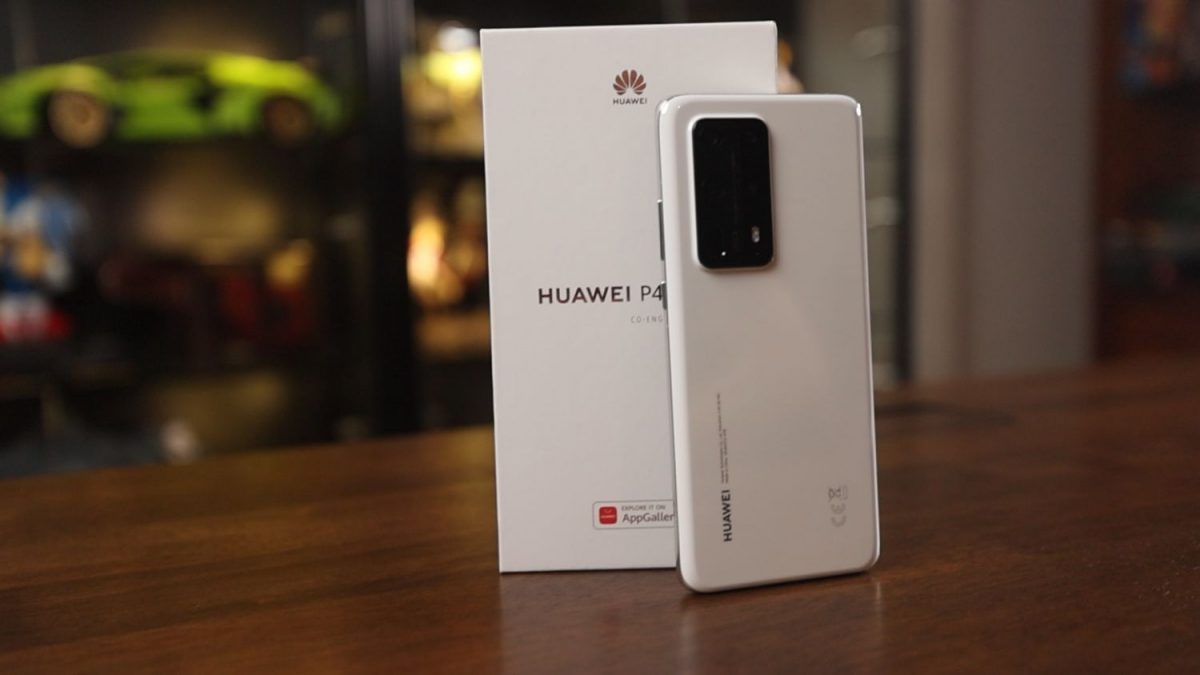 Huawei offers their flagship in Ceramic Black, and a more refreshing Ceramic White. The white version helps tremendously with hiding smudges and fingerprints on the rear, which has a glossy finish.
Despite the P40 Pro+ having the same physical dimensions as the P40 Pro, it now weighs 20g heavier (likely due to the additional camera) and this overall heft can definitely be felt in your hands, but more as a well-built product all around.
The P40 Pro+ has a display measuring 6.58-inches diagonally, with a resolution of 2640 x 1200 pixels. While this is currently not the biggest nor highest resolution screen on the market, there is not denying the gorgeous panel that has a high enough pixel density to produce extremely crisp images.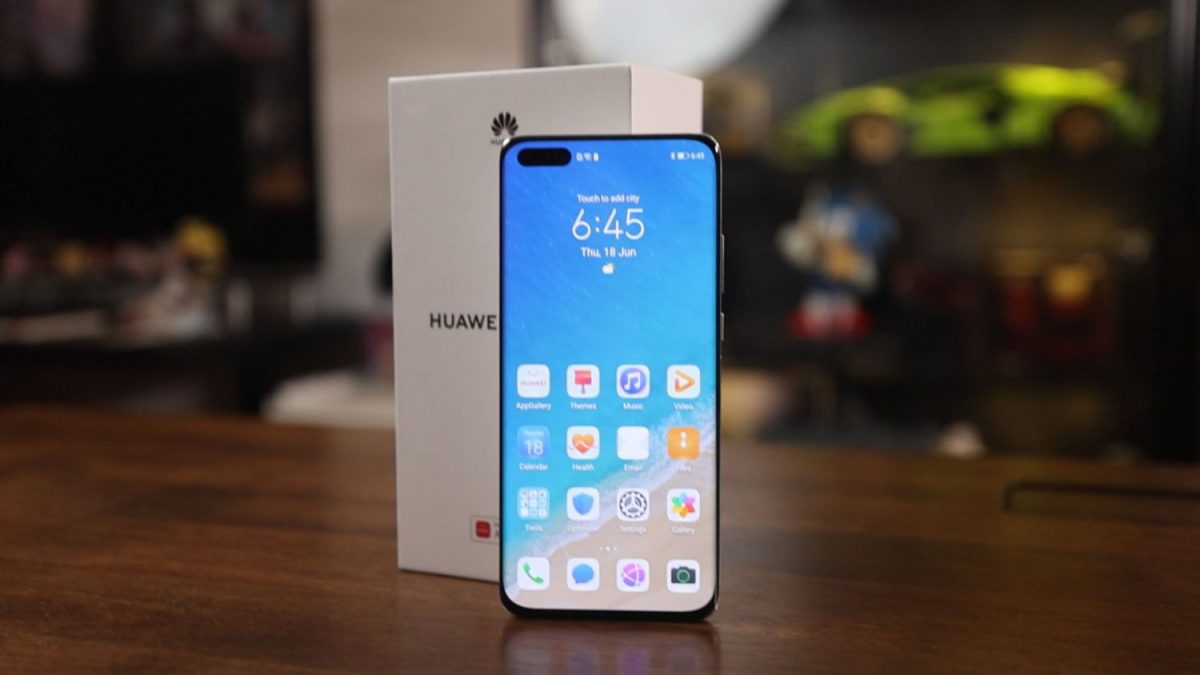 The display offers a max refresh rate of 90Hz and it has a smart adaptive mode where it changes the refresh rate based on what processes are happening on screen. The high refresh rates on the display is very noticeable and once you do get used to it, a regular 60Hz display would seem really sluggish in comparison.
The decisions of not pushing the resolution to a full 1440p and a 120Hz refresh rate, which some competitor devices are touting, is likely due to the hit that such a display would have on the battery, so a balance between performance and battery life was struck here.
An on-screen fingerprint reader is featured here and it uses the same optical technology as its predecessors. Nevertheless, unlocking the device with your fingerprint is quick and can be done so from the phone. Face unlock is also available, utilising the front camera and front depth sensor for more accurate face mapping and overall better security.
While the P40+ makes do with 8GB of RAM, this should be plenty and more practical for the regular user. Paired with the Huawei's Kirin 990 chip, the phone chugs a lot speedily even under heavy load. The octo-core processor and the Mali G-76 graphics unit handles almost all apps without breaking a sweat, and clocks in some impressive benchmarks in both 3D Mark and Geekbench 5. Combined with the 90Hz display, the P40 Pro+ gives mobile gamers an immersive experience when playing fast paced games such as Asphalt 9 or Fortnite.
3D Mark
OpenGL 5460
Vulkan 3326
Geekbench 5
Single core 750
Multi core 2940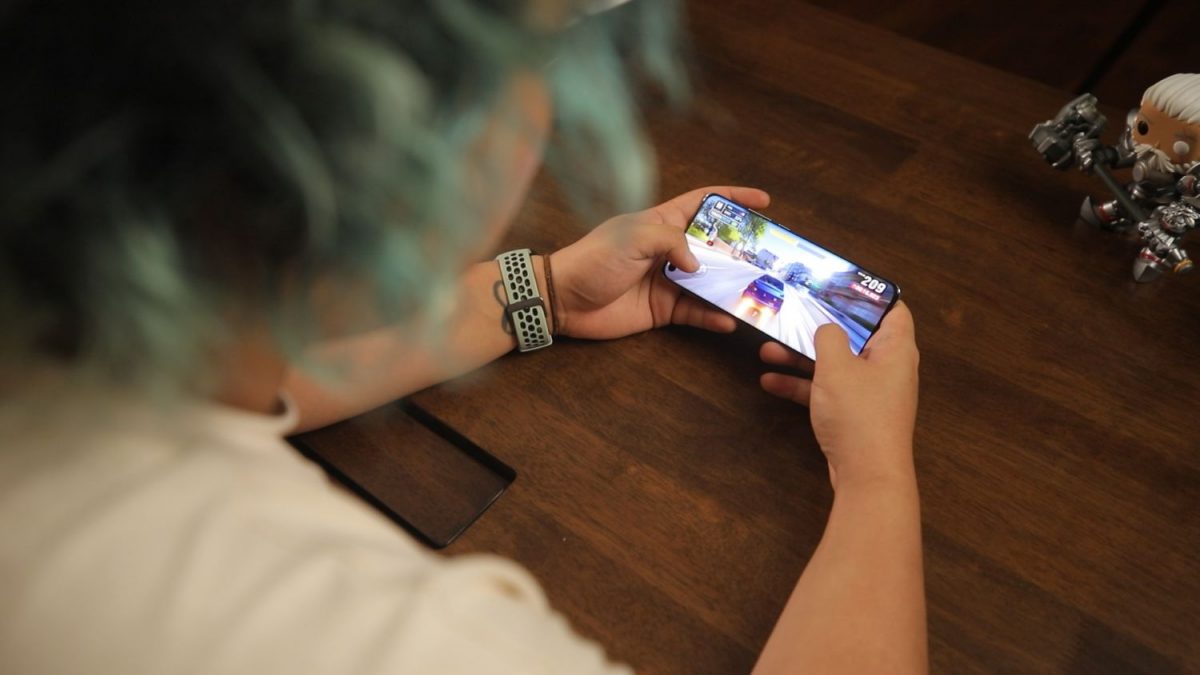 The Kirin 990 is also 5G-ready but this is obviously dependent on when 5G networks are introduced where you live. Users can expect blazing fast data speeds once it rolls out, but for now, it's a good to have, but not a must.
The P40 Pro+ comes with 512GB of internal memory and expandable memory via Huawei's proprietary Nano Memory card up to 256GB. The massive internal storage is a step up from the 256GB in the P40 Pro and 128GB is the regular P40 but the step up in internal storage also contributes to the more premium price point of thje P40 Pro+.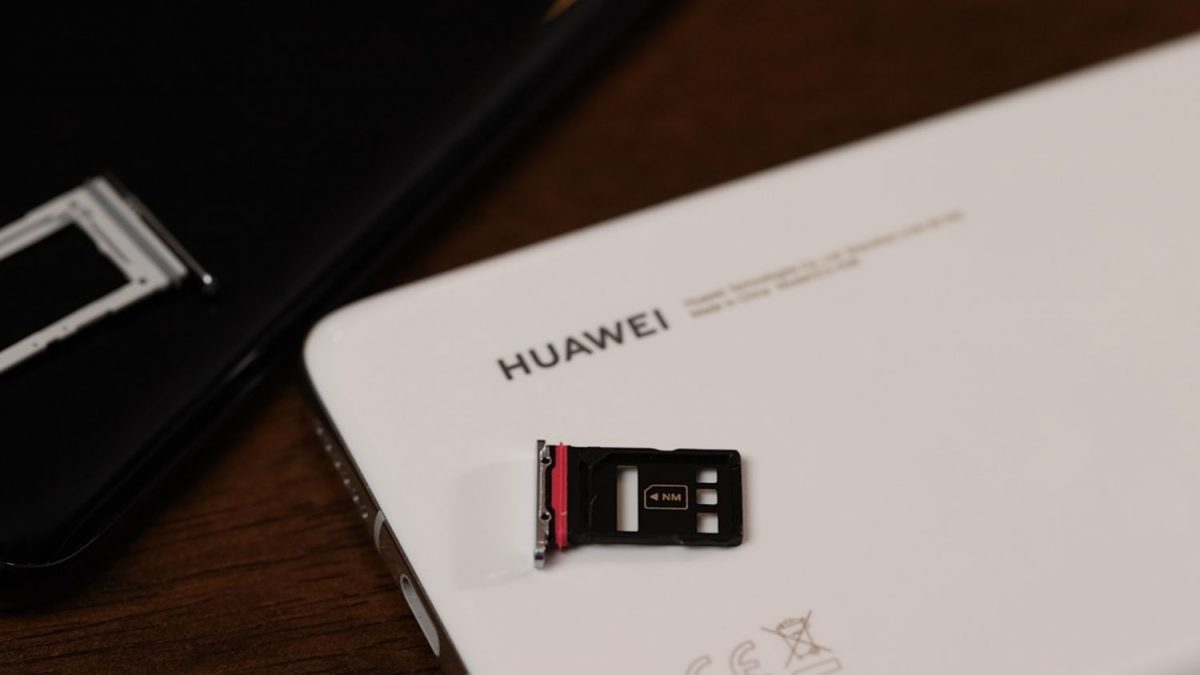 The cameras on the P40 series are their most valued and marketed feature and it is easy to see why. The P40 Pro+ sports a huge camera bump on the rear and it houses a total of 4 rear cameras and a time-of-flight sensor. The combination of its 4 rear cameras gives the user a focal range from ultrawide to 10x optical zoom, and an extended 50x digital zoom.
The main camera has a 50-megapixel sensor and measures in as one the largest smartphone camera sensors at 1/1.28 inches across. The increased sensor size gives the camera an advantage in collecting more light, as well as being able to achieve a shallower depth of field (in other words, more natural BOKEH).
Another unique thing about this sensor is that it uses the RYYB pixel arrangement, which was first introduced with the P30 series – this unconventional arrangement supposedly allows a higher light transmission onto the sensor itself, consequently resulting in better images in lower light conditions. It is very hard to do a fair test on whether this is true, so we would have to take Huawei's word on this here.
By default the P40 Pro+'s 50-megapixel camera produces 12-megapixel images via pixel binning. This process helps to reduce file sizes of the images and also creates larger photosites on the sensor to obtain cleaner images. Of course, you would be able to turn on the high-res mode to shoot with the full 50-megapixel resolution.
So where does all the hardware bring us? That depends on how users handle the camera. In the primary Photo mode, the phone has the tendency to over sharpen images and also increase exposure in the shadows, to produce a more "HDR" effect. This effect mostly comes down to user preference, and those who want a more natural look in their photos might not appreciate the over-processing.
All this is however solved in Pro mode, which gives the user complete control over the camera settings, with the exception of aperture control, because there is no variable aperture on the P40 Pro+. RAW photo capture can also be enabled, so the user can record a full sized image without any adjustments made by the software.
Huawei has been one of the pioneers to implement Night Mode into smartphone cameras, and this feature has been further improved here. The brightening of the final image is no longer as aggressive as before, as the software tries to retain the "darkness" of the scene, instead of just brightening the entire image. This results in a more natural looking image instead of just turning "night into day".
This mode of course works best when you have the phone on a stable platform like a tripod or a table top, as how this works is it essentially takes multiple exposures of the scene and combining them together automatically. This of course works brilliantly, and is very comparable to other manufacturers' Night Mode, such as the Google Pixel.
The video capabilities of the P40 Pro+ hits a maximum of 4K resolution @ 60 fps from both the rear and front cameras. The optical image stabilisation kicks in when shooting and it really helps with shaky hands or shooting while walking.
There are also a whole selection of different camera modes such as Monochrome, HDR, Light Painting and even a Documents mode which can be used as a file scanner.
Two of these additional modes are really interesting; The dual-view mode allows users to shoot video with both the standard and telephoto cameras at the same time. It is an interesting premise, which when used creatively can bring about some surprising results.
The other would be the super slow-motion mode which can shoot a short video clip at up to 256 times slower than real life. This can bring about some really impressive stuff if you are using it correctly. It is also recommended that this mode be used with a lot of light, as it is shooting at a really high frame rate.
The P40 Pro+ shares the same 4200mAh battery as the P40 Pro, and this large battery capacity is more or less mandatory, to power the powerful hardware that is under the hood.
Technical terms aside, in day-to-day usage, a full charge will probably last most people the entire day. A day of regular texting, social media use, some Netflix and Spotify, only drained the battery down to about 30% at the end of the day.
For the more power-hungry, the P40 Pro+ also comes with a 40W fast charger right out of the box. A full charge from 0 to 100 takes a little less than an hour. It is quite amazing to see the battery rapidly charging before your eyes when you plug in the cable. A 27W wireless fast charging dock is also available for purchase and it is quite a feat because this will charge your phone even faster than regular 15W wired charging solutions.
Reverse wireless charging can be turned on for you to use the phone to charge your other devices, such as wireless earbuds or smartwatches, as long as they support the Qi wireless charging standards.
In terms of operating system, Huawei's EMUI 10 is a rather clean installation of Android, sprinkled with a bunch of Huawei apps and some interface additions such as gestures. This includes Celia, Huawei's version of a voice activated assistant and for now, it is still not as useful and well-developed as Apple's Siri, but as Huawei works on the back-end of the it, we could see it to more useful in the future.
The elephant in the room is "The Android Problem" – Huawei's lack of access to Google services. This is clearly a huge consideration for someone who would be interested in the P40 Pro+. Of course, there are a few ways to work around this problem but native Google apps will not be available in any way.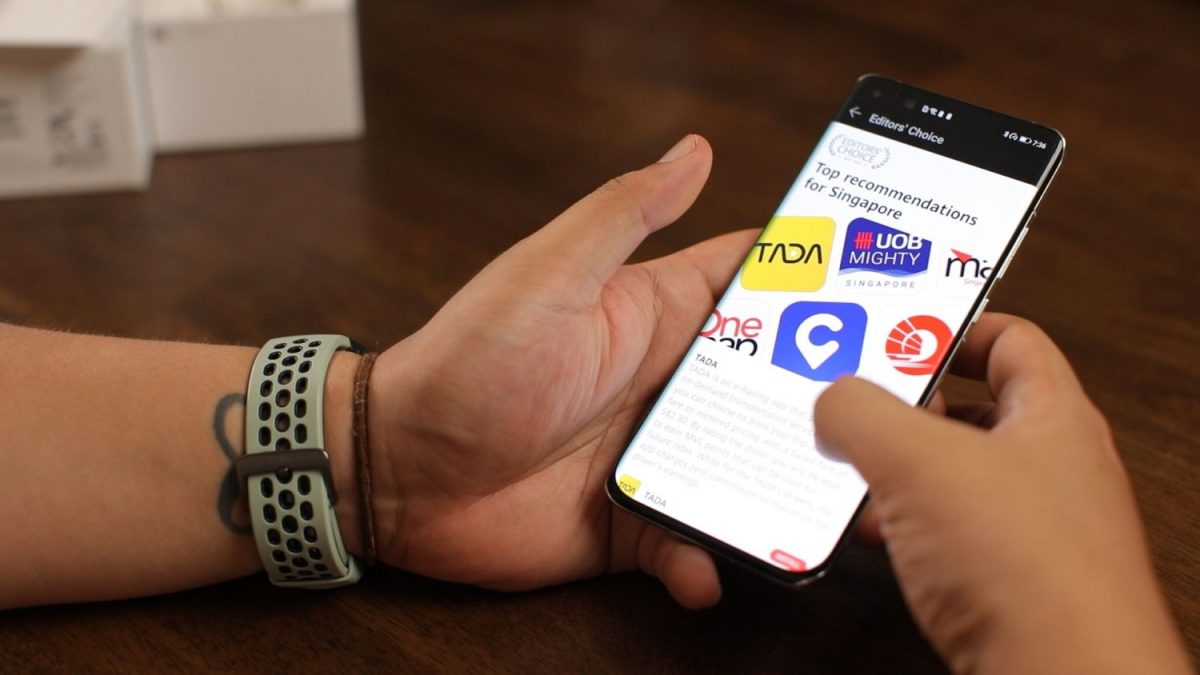 The Huawei AppGallery has a decent catalogue of apps, including more sensitive apps such as internet banking and investment apps. For the majority of popular apps, such as Facebook, WhatsApp and Telegram, it is easy to get them on this phone, via direct Android APK files from the websites directly, but for the little known apps, that requires some effort to install.
There is a built-in Phone Clone app, which enables you to duplicate apps from your existing phone. This is currently the best way to get apps that are not on the Huawei AppGallery into your phone. Thankfully, this method will work with both Android and iOS phones. For the more tech-savvy, there is also the option to download Android APK files directly off the web.
With the P40 Pro+, Huawei has produced a fantastic smartphone, with the correct compromises and restraint shown in its design. The only thing that it does not have going for them is the fact that consumers would be really bummed not to have the convenience of Google services.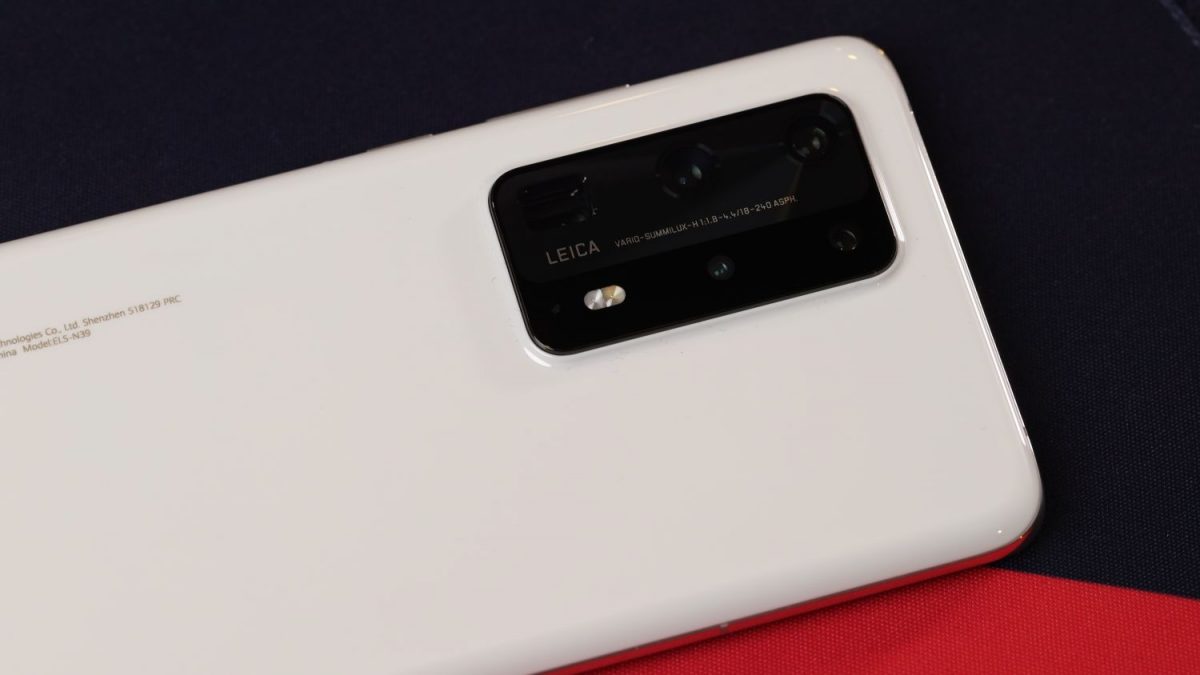 If potential buyers of the phone are willing to get over taking a few extra steps to be able to get all the desired apps on the phone, the P40 Pro+ is definitely a device that checks all the right boxes. However for most, the P40 Pro+ looks to be an unfortunate gem of a smartphone.
Pre-orders for the Huawei P40 Pro+ will begin from 20 – 26 June, and will retail for S$1,898. It will be available in Ceramic White, and will go on sale at all local telecommunications operators, authorised retailers such as Challenger, Harvey Norman and Courts, Huawei Concept Stores, and Huawei official online stores in Lazada and Shopee.
---
Additionally, customers who pre-order the Huawei P40 Pro+ will get to enjoy a free premium bundle worth S$646 in total, meaning that pre-orders actually trump the retail price post-launch! The bundle includes the following:
Huawei Sound X (worth S$496)
Huawei SuperCharge Wireless Stand (worth S$148)
But that's not all — there is also a limited-time offer for customers who purchase the Huawei P40 Pro+ after 27 June, with another free premium bundle, worth S$196 in total (while stocks last). The items in this bundle include:
Huawei SuperCharge Wireless Stand (worth S$148)
Huawei P40 Pro+ Monogram Series Case (worth S$48)
GEEK REVIEW SCORE
Summary
An outstanding smartphone with an excellent set of cameras by Huawei, but it is unfortunately plagued by its political troubles with Google.
Overall
9/10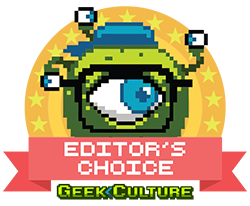 Aesthetics -

9/10

Build Quality -

9.5/10

Performance -

9/10

Geek Satisfaction -

8.5/10