"Go big or go home" may just be millennial speak for most, but to some, it's a statement of great significance, a declaration of the endless prospects that exist outside the realm of what's deemed as "possible".
In terms of the smartphone market, that's the adage to adopt when going up against Apple and Samsung.
Having challenged the incumbents with the high-end Huawei Mate 10, and Mate 10 Pro, the company is now setting its sights on the mid-range market, with the Huawei nova 2i.
Here's the thing – the nova 2i is no Mate 10 and Mate 10 Pro, nor does it aim to be. Instead, the phone comes armed with its own set of features, at a much reduced price point of S$448.
A first glance at the nova 2i will yield a bezel-less 18:9 screen display, supported by a slim-cut, curved black body that feels nice to the touch. The phone sits comfortably in one's palm, and despite its larger size, the phone doesn't feel like it will slip off. In the occasional moments where it does, however, users can slide on the hard cover case that comes together in the box – a small, neat gesture from Huawei – for a sturdier hold.
Apart from the Huawei logo, front camera lens, and the speaker, no other buttons or interface icons are present, leaving users to a vast expanse of clear glass. The back is smooth, devoid of frills, and the whole thing practically oozes of nothing but simplicity and minimalism.
Barring the revamped icons for home, back, and app-switching (a circle, triangle, and square respectively), users shouldn't face much difficulty while using the phone. This also means the transition process from an older Android model would most likely be problem-free, which is always a good side bonus.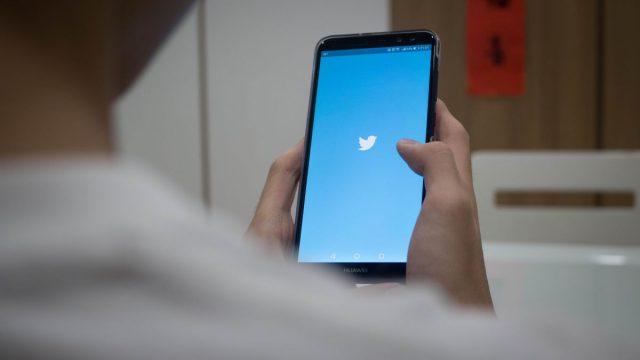 Remember the 18:9 display? The nova 2i is equipped with a 1080-by-2160 resolution, which means players can easily immerse themselves in the full glory of their favourite videos and mobile games. While that certainly sounds appealing, the display is not compatible with every form of media, so Youtube visitors may want to stick to the original viewing size instead.

For specific game titles, activating the full-screen display will result in the screen being letterboxed, and the casual gamer will do well to take note of that too. Personally, though, the upgrade to a bigger-than-average aspect ratio display is a welcome move, one that's bound to win brownie points from users.
One gripe about the screen would be its overly-reflective nature, where it becomes hardly visible even under maximum brightness, especially under the harsh glare of the sun. This inconvenience means users will usually have to head under a sheltered area to better view their phone screens – something we should not be experiencing so late in smartphone development.
Performance-wise, the mid-range phone puts up a valiant, satisfactory effort. The sensitivity level is well-calibrated, and there's never an unresponsive tap to be seen. When put to the test with rhythm-based game Cytus, the nova 2i showed no hint of lag, and just a feather-light tap is suffice to register a response. This even extended to the parts where notes have to be dragged across the whole screen through a series of complicated patterns.
Scrolling is also effortless, almost impeccably slick. Almost, because it can get a little too smooth sometimes, and that means overshooting is known to happen on occasion. In the grand scheme of things, though, the issue is but an insignificant one.
Running on EMUI 5.1 with Huawei's own in-house Kirin 659 chipset, the nova 2i is good enough for casual use but it's definitely not cut out for a higher tier band of users though. A prolonged gaming session of Cytus got the phone overheating, and it experiences short bursts of lag at times, more prominently felt when using the Facebook app. Network connection cuts off abruptly occasionally as well, although that can easily be attributed to having poor Wi-Fi connectivity.
As far as audio is concerned, the nova 2i's stereo speaker is the phone's weakest aspect. Sounds, including alarms, are soft and barely audible, with a noticeable lack of crisp, clear quality. The whole loudspeaker can be easily remedied through the use of earphones, but that's hardly helping much.
Where the phone shines is in its battery life and camera work. In an era where power banks and portable chargers are a must-carry, there's an increasing need for turbo charging or a long battery life. Fortunately, the nova 2i, packs a 3340 mah battery, which is able to eke out usage of slightly more than one full day.
To put that to the test, Cytus was left running for around 40 mins, which registered 7% drop in battery life, even though there were also day-to-day apps running in the background. This is a truly admirable result, considering how my previous OPPO phone would easily experience a drain of at least 12%.
An earlier article explored the photography features offered by the nova 2i, and after two weeks of experimenting, it's safe to say that Huawei's expertise indeed lies in the craft of photography. With both front and back dual-lens cameras, and a host of different settings, the phone is able to produce delicious bokeh effects, while allowing for more creative freedom in shots.
While the camera is not quite on par with the Mate 10, that is to be expected for a phone with a lower price point, though it's a commendable effort. A picture speaks a thousand words, and here's the standard of phone photography to be expected: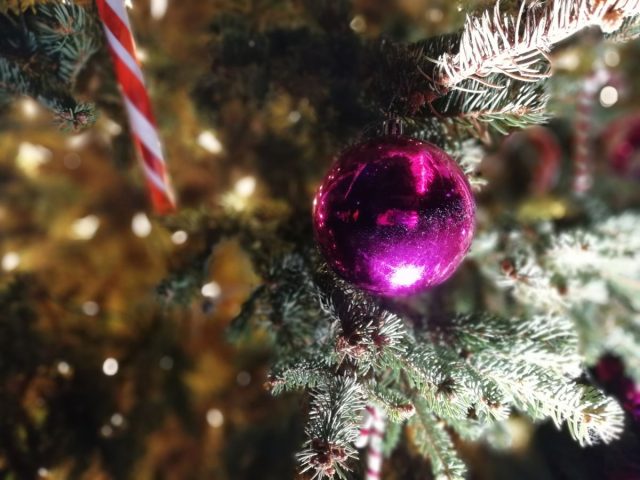 Still, that isn't to say that it doesn't come with other flaws. When taken in low-light conditions at manual settings, noise and a lack of focus are rather evident in the pictures taken. The nova 2i also seems to perform better at macro and close-up shots, with the lighting in distance or landscape pictures not too well distributed. Nonetheless, it makes for a very impressive showing, especially from a mid-range phone.
The nova 2i is a well-rounded addition to Huawei's arsenal of phones. It may not be exceptionally outstanding, nor is it of first-grade build quality, but it's quite possibly the best mid-range model out there on the market. A fine balance of aesthetics, performance, and price, it has definitely set a high benchmark for further instalments to come.
GEEK REVIEW SCORE
Summary
Huawei looks set to shake up the current market, and it seems the nova 2i has pretty much already knocked down competition in the mid-range category. A great, cheaper alternative to the Mate 10.
Aesthetics -

7/10

Build Quality -

7.5/10

Performance -

8/10

Value -

9/10

Geek Satisfaction -

8/10
---

Drop a Facebook comment below!