The last time we spoke of HTC, we saw the emergence of a brand new exterior hardware design language emanating from the unnecessarily large – and arguably largely unnecessary – U Ultra – big, shiny, and oh very blue.
Who'd have thunk that with their subsequent try, they'd get so much right with the flagship HTC U11. I'm calling it one of the best Android smartphones of 2017 unless you're a paper-spec warrior. Hell, the main reason it took so long for this review to come out was because I really hated the thought of giving it back.
No, wait. I know. The last time I said something to this degree, it uh, blew up in my face.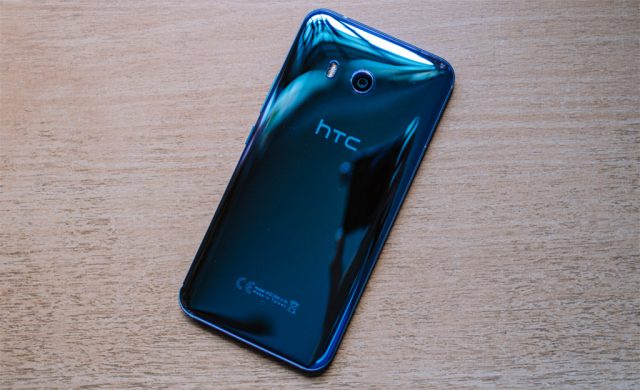 But hear me out. I know what I'm talking about.
First a quick dive into the specs anyway even though I'm the last person you should ask about this. We're looking at a 5.5-inch Quad HD LCD display housed in an extremely comfortable form factor of 153.9mm x 75.9 x 7.9mm. The U11 comes stacked with the very latest Qualcomm Snapdragon 835 processor and 4GB of RAM. Despite having a generous 64GB of internal storage, it still comes with microSD expansion. We're looking at a 12-megapixel rear camera with HTC's dual-pixel autofocus, and optical stabilisation with its f1.7 aperture lens. The front is powered by a 16-megapixel f2.0 aperture lens. At 169g this thing is so light you're left wondering if HTC actually had enough free space for not one but two 3.5mm modules within – but there are no headphone jacks in sight. You get a USB Type-C port that does your charging and audio. Powering the phone is a 3,000mAh battery, well-protected from the elements with its IP67 water resistance. Out of the box it runs Android Nougat 7 with minimal UI optimisations by HTC.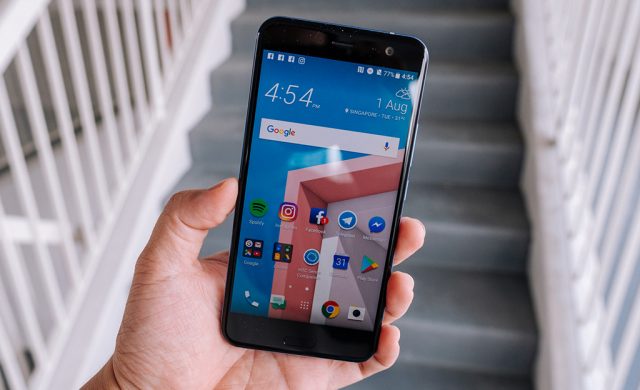 Oh. You can squeeze it too.
HTC's new gesture, Edge Sense, is supposed to react to single-handed squeezes to launch any application or function of your choosing. But its lacklustre execution doesn't really make any impact in my day-to-day. Unlike Samsung's controversially locked Bixby button, you'd think HTC leaving this wide open would make it more appealing. But I never once found it intuitive enough to replace the swiping or contextual shortcuts already available on Android. Perhaps the only true use case of this would literally be in a pinch when one either needed a torchlight or if an emergency situation necessitated a less obvious quick dial. It's not something you'd use, but I'm sure we're looking at a considered future that's just in its infancy.
In the disappointment arena, I'll just put in some thoughts around the battery life – you can do better for a flagship outside of an 8am-to-4pm longevity on medium usage. Design-wise, it's a fairly comfortable form factor for most hands. There really isn't a complaint here other than the fact that the capacitive touch menu buttons at the chin are once again aligned lower than I'd like. Also, like the U Ultra, we're looking at proprietary USB-C headphones that's just not going to cut it with the more discerning ones among us. Credit where credit is due, it does its job much better than what you'd expect for a piece of extra kit included in the box.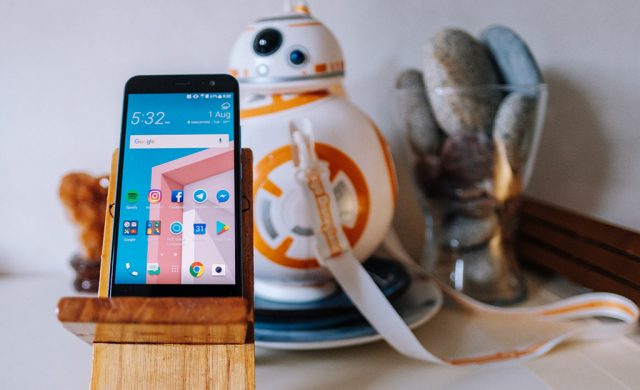 Now here's where I've been getting at – where the Edge Sense failed, the U11 excels in every other aspect. Let me put a little spin on the perspective from The Other Camp just to further shake it up. If you've had a chance to try the brand new 10.5" iPad Pro with ProMotion technology, and noticed an immediate difference when you went back to any other iOS device, you'll know exactly what I mean. The HTC U11 simply FLIES.
Apps launch instantly. Nothing in the interface stutters. App-switching is pure butter. Everything is butter. I wish I had more to add but Android performance on the HTC U11 is so good, it's just rendered itself a non-issue with a perfect complement of hardware and minimal software intrusion and that really is what you aim for.
If taking photographs is your main, uh, focus, you're in serious luck. Following the red-hot success of the camera on the HTC-produced Google Pixel, we see another champ here on the U11. For its years and years of trying to convince us of their proprietary Ultrapixel camera technology to varying degrees of success, HTC's finally hit its stride in the camera department this year. We have the obvious competition from Samsung's Galaxy S8 and the Apple iPhone, but what the U11 lacks in all that extra jazz (surprisingly), it makes up for in snappy performance and image quality (colour accuracy and detail) in almost every situation. Does it do 4K video? Yes. Does it do it well? Absolutely. Does it capture good sound with its built-in 4-mic array? Does the sun rise in the east?
My biggest pet peeve with most manufacturers' Android devices? The process of launching the camera app to capture a shot simply takes too long. I don't think I'm being unfair when I say the world enjoyed the instantaneous performance of the iPhone camera for far too long to accept any excuses from Android. I've realised that this isn't a dealbreaker for most, but it really is the little things that you don't actually think about that matter. Try missing a shot because your camera app took even a hair of a second longer to launch. Something that you know would never happen with an iPhone. The Android world's been plagued with this since the beginning and yet I only see the hero now in the unlikeliest form that is HTC. What a resurgence.
Slowly, a little too quietly, but surely we're looking at renewed confidence emanating from HTC. Or you could place this on a last ditch do-or-do-not-there-is-no-try Jedi Master hypothesis. Whatever it is, I'm thrilled for HTC, especially when rumours suggest that Google has picked HTC once again for the next Pixel.
The U11 is a breath of fresh air packed in a paradox of stunning exterior beauty and an "old-school" concept of stellar performance with no cutbacks in its core features.
GEEK REVIEW SCORE
Summary
You can ignore the squeeze, but you simply cannot ignore the HTC U11.
Overall
9.2/10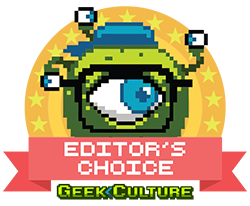 Aesthetics -

9/10

Build Quality -

9/10

Performance -

10/10

Value -

8.5/10

Geek Satisfaction -

9.5/10
One day Hiro have bottle of nice rum. Then Hiro smashed. Hiro never had chance to find rum name. Tell someone you love them before it too late. Hiro also harsh critic of people who walk dogs only one day a week.
---

Drop a Facebook comment below!