Their brand and reputation when it comes to office related electronics is unparalleled, as Hewlett Packard or HP is well-known for its wide range of printers, laptops and desktop PCs, to peripherals including keyboards and mice. But when it comes to powerful gaming machines, there hasn't been much to talk about even though the American company has had its line of Omen and Victus gaming machine since 2016. So we were pleasantly surprised with its new HP Omen 16 Transcend gaming laptop deliver on performance.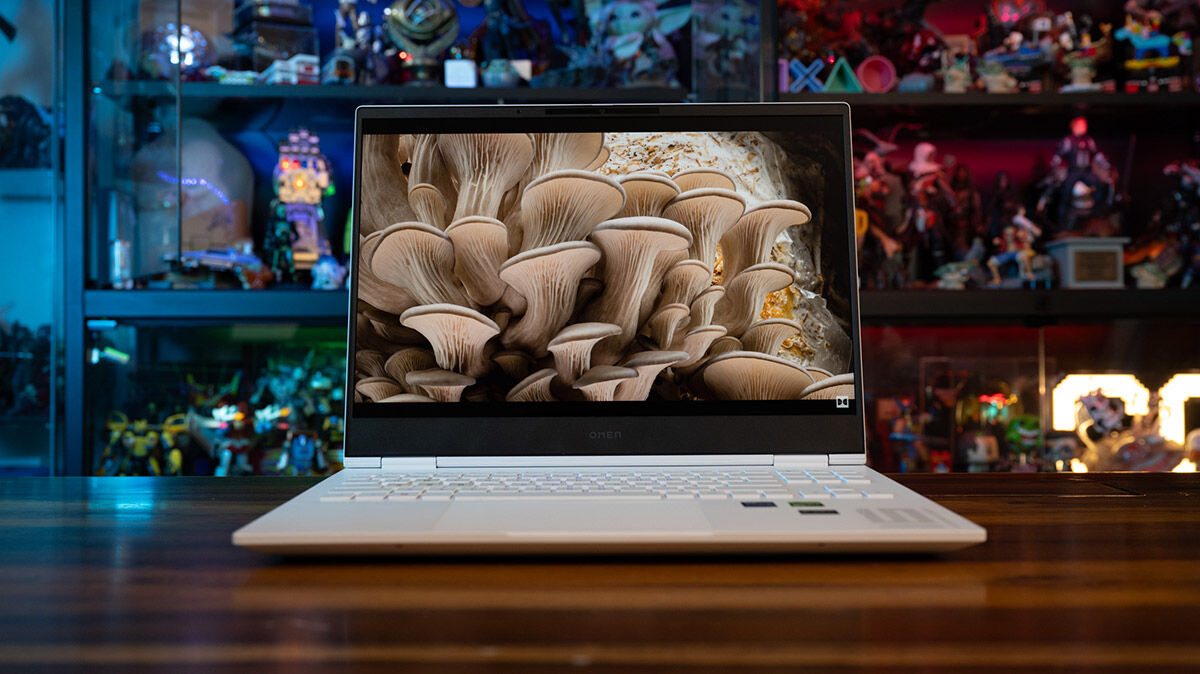 Dressed in ceramic white, the HP Omen Transcend 16 features a magnesium-aluminum chassis, measuring 356.5 x 269 x 19.9 mm and weighing relatively lightweight 2.1kg. Our review unit came equipped with a 2.1GHz Intel Core i7-13700HX processor, 32GB DDR5 memory, Nvidia GeForce RTX4070 graphics and 1TB SSD storage, which is sufficient to tackle the latest 3D games without stuttering.
Unlike other gaming laptops with fancy designs on the lid, HP has adopted a clean look with a simple 'Omen' etched on the cover, sans RGB or other designs. The unit comes with two USB Type C and Thunderbolt 4 ports with DisplayPort output, and audio headphone/microphone combo jack on the left, as well as a USB Type A SuperSpeed port with HP Sleep and Charge on the right. At the rear, there's a USB Type A SuperSpeed port, HDMI connector and RJ-45 LAN port for wired network connection. The laptop also features Wi-Fi 6 and Bluetooth 5.0 for wireless connectivity.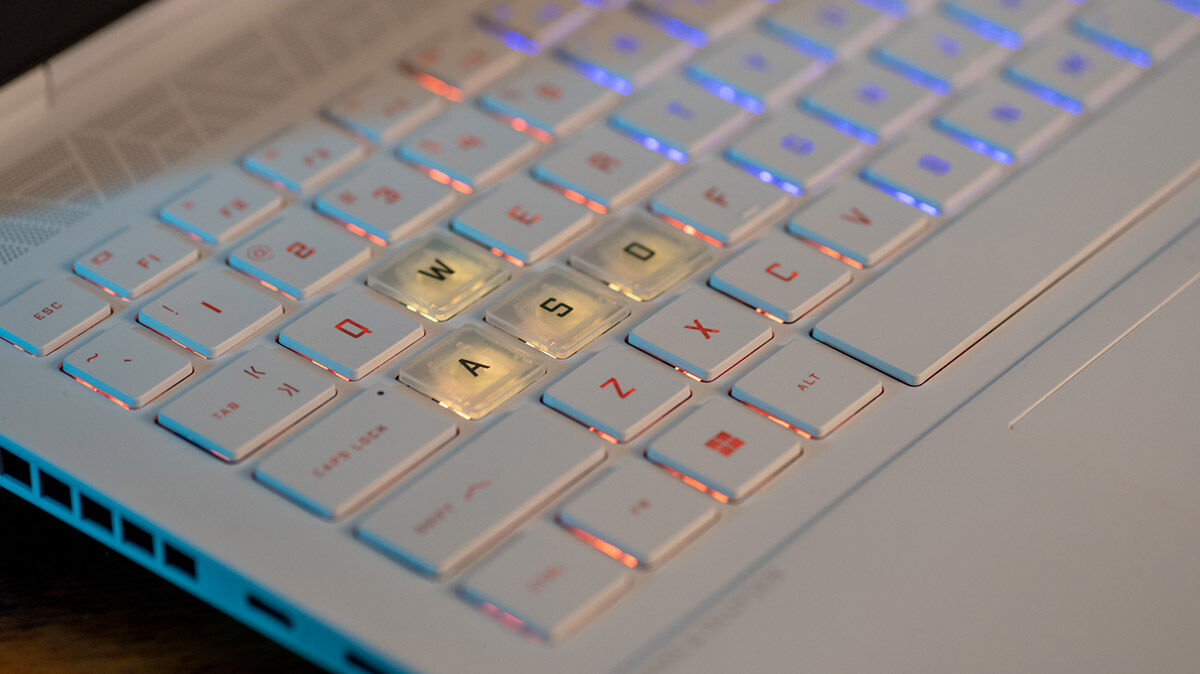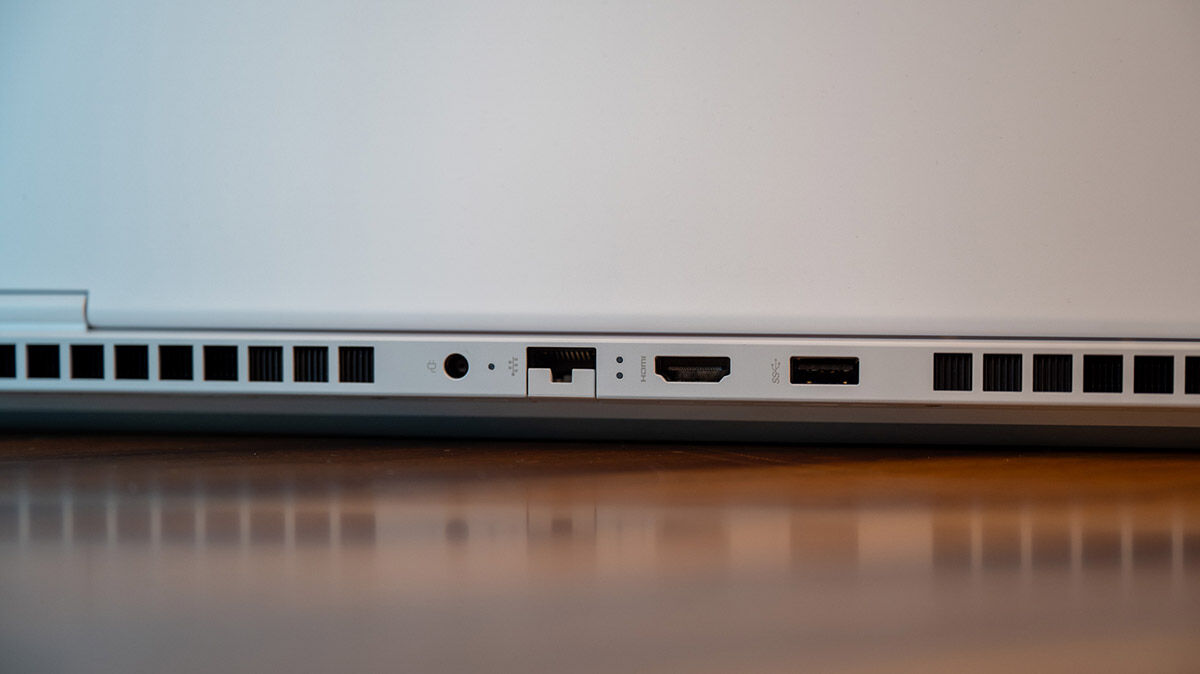 Lifting up the lid, we are greeted by the laptop's 16-inch IPS screen (2560 x 1600) that boasts an impressive 240Hz refresh rate, 7ms response time and 400 nits of brightness. The display shows detailed sharpness, color vibrancy and accuracy when we played 4K resolution YouTube videos. Just above the display is HP's True Vision 1080p Full HD IR camera and integrated dual array digital microphones for video conferencing and Windows Hello facial recognition log in. The 4-zone RGB backlit full-sized keyboards layout is neatly spaced, and the WSAD keys have unique translucent caps that stand out from the others. On the right of the keyboard, HP has placed the navigation keys instead of squeezing in the numeric keypad like some of their competitors. The RGB lights looked cool and can be configurable via software settings, though we did not see any lights on the back of the display, sides or rear. The spacious touchpad below the keyboard supports various gestures like two fingers tap to simulate a mouse right click. There is no fingerprint sensor on the machine, which means you can't set up Windows fingerprint login unfortunately.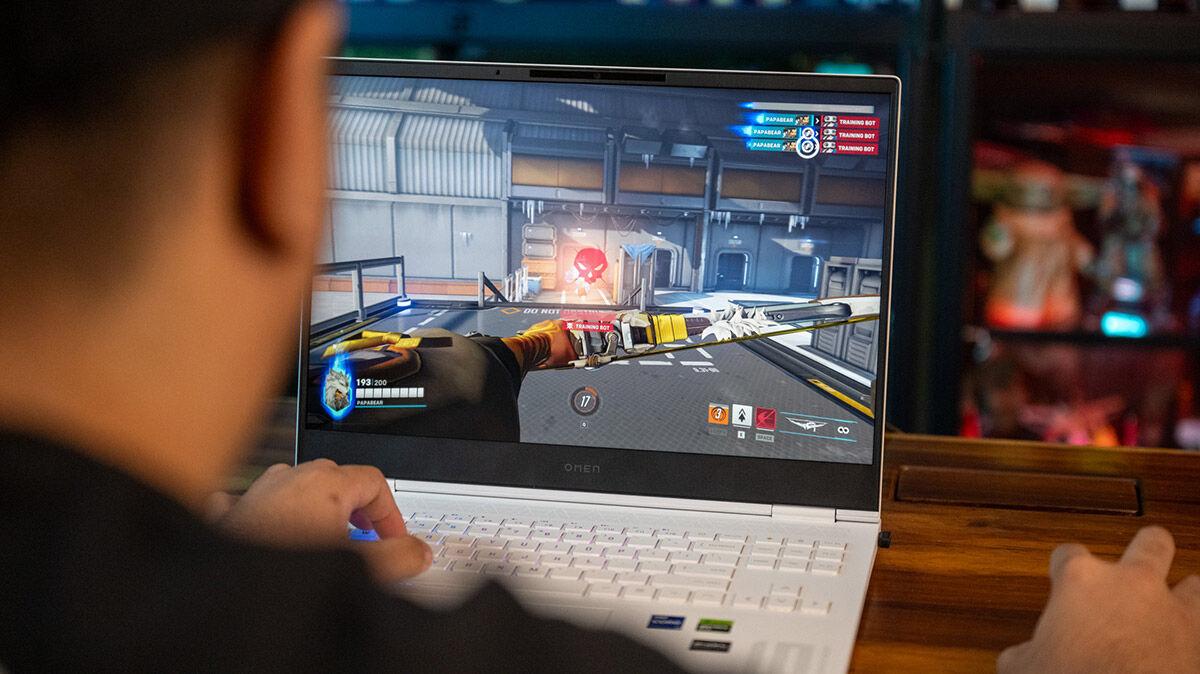 For a high performance gaming laptop, the cooling system plays an important role to ensure good heat dissipation and that is why the ventilation vents are on the sides, rear and base of the Omen Transcend 16.  Additionally, the internal cooling fans operate silently and would grow to a mere whisper when the system is running on full load, providing a fairly quiet gaming experience. In the audio department, two tweeters are on each side from the touchpad that provide decent audio enjoyment when you are gaming or playing some full HD videos. While HP claims the audio is Bang & Olufsen certified, we noted the bass is less audible compared to the treble and mids. But if that bothers you, it may be better to use a wired or wireless headphones for better audio listening.
HP has preinstalled their proprietary software such as the HP Support Assistant that lets you run hardware diagnostics, troubleshooting audio and network issues and optimize system performance. The Omen Gaming Hub application provides gaming optimization, display system vitals, RGB lights controls as well as game promotions and giveaways. You can easily adjust the RGB colors, various effects, brightness and the zones on the keyboard. Nvidia's GeForce Now is also available in Omen Gaming Hub, which lets users stream and play games on any PC via Nvidia cloud servers. However, you will need to have own the game in your library first with an account from Epic Game Store, Steam, Ubisoft Connect etc. Once the game is in the library, simply click play in the GeForce Now browser to start gaming.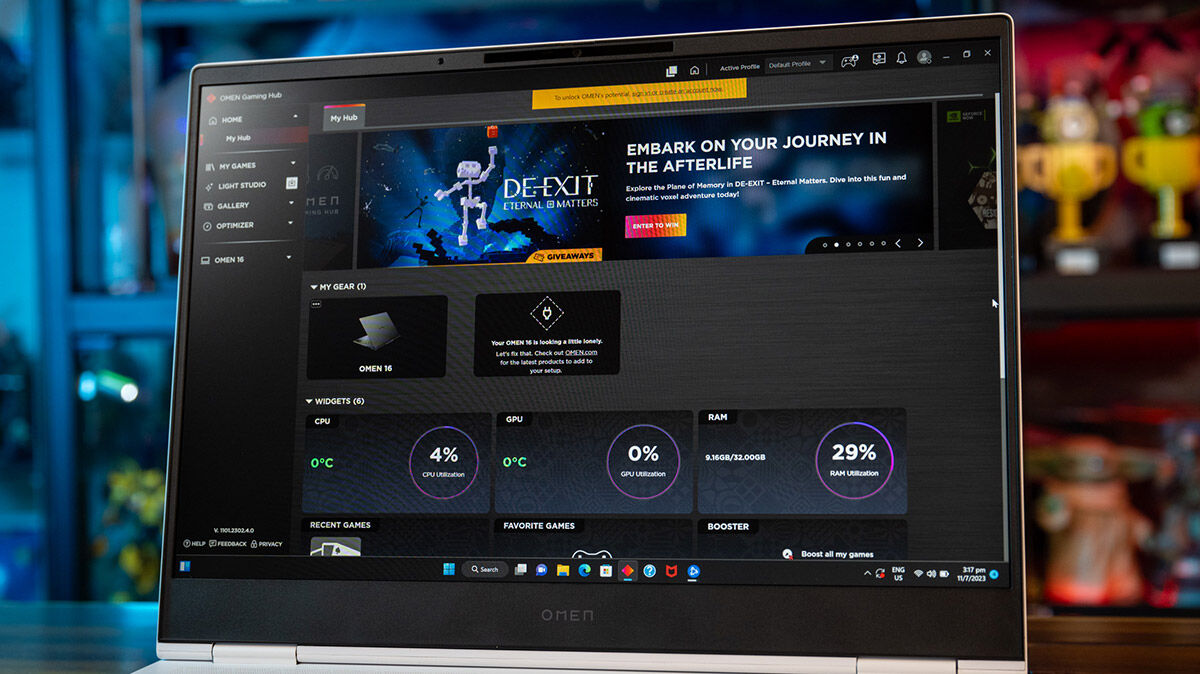 Performance wise, the Omen Transcend 16 shines, with impressive results from the benchmark system and gaming performance tests, scoring highly with 12,107 points on Futuremark's 3DMark Fire Strike Extreme, 4,766 points on Time Spy Extreme and 8236 maximum threads on CPU Profile tests. On Borderlands 3, a role-playing first-person shooter game built-in benchmark utility, the laptop achieved 59.03 and 88.04 average frames per second (fps) at 2560 x 1600 and 1920 × 1080 display resolutions on Ultra graphics settings respectively. This translates to a seamless gameplay even when running at the game's high video settings. Gaming laptops, which draw plenty of power, are not known for good battery life, but the Omen Transcend 16 managed to last 1 hr 39 min on the PCMark Battery tests on gaming applications before it required plugging into the power cable. If you are planning for an overnight LAN party, don't forget to bring the power adapter.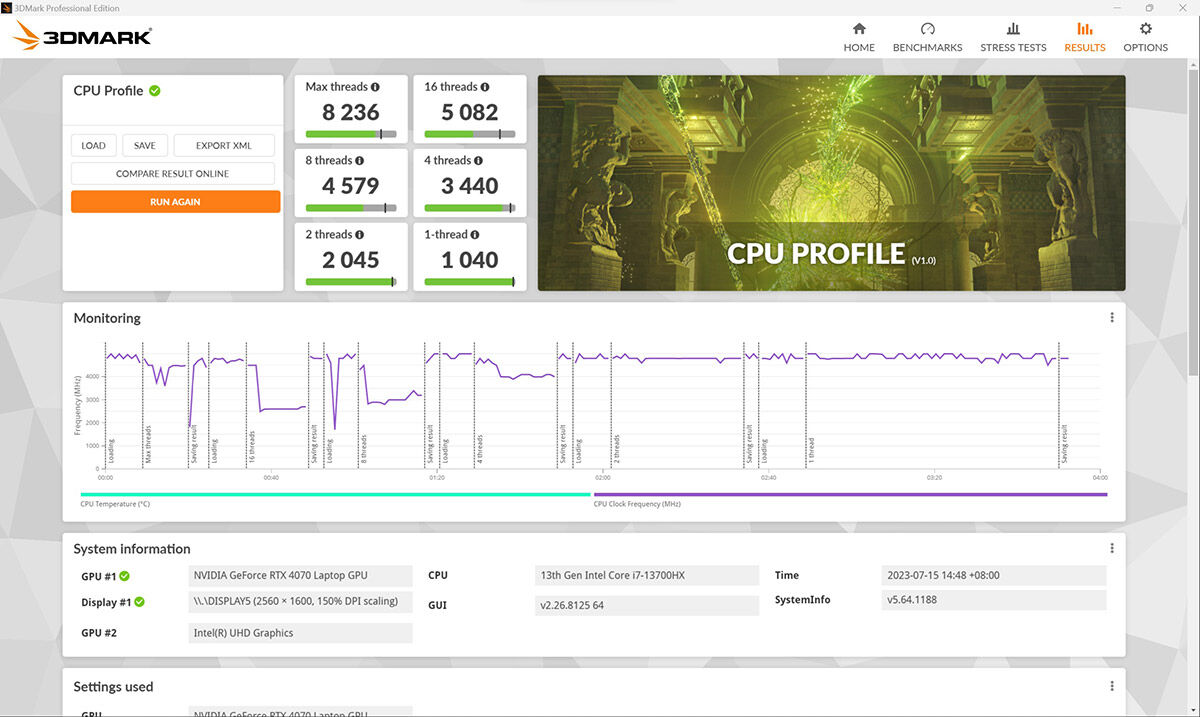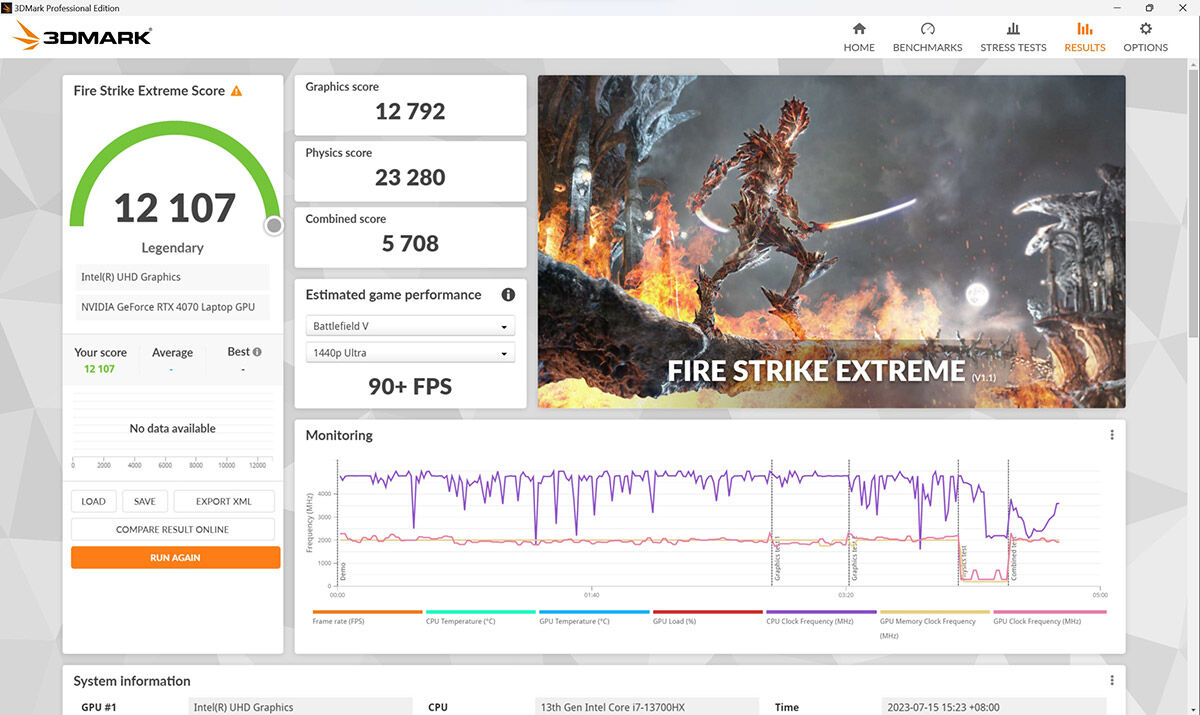 At S$3,599 with two years warranty, the HP Omen Transcend 16 is a no-nonsense gaming laptop with good overall performance that would appeal to most avid gamers. If that is not enough to win you over, the laptop also comes bundled with HP Travel 18L IGR 15.6 Laptop Backpack, HyperX Gaming Headset and HP All-in-one printer (while stocks last) from the HP website.
GEEK REVIEW SCORE
Summary
While its sleek white exterior may not get many eyeballs, the HP Omen Transcend 16 has abundant features and superb performance that would satisfy most hardcore gamers.
Aesthetics -

8/10

Build Quality -

8.5/10

Performance -

9/10

Value -

9/10

Geek Satisfaction -

9/10