The Sanderson sisters are back after 29 long years!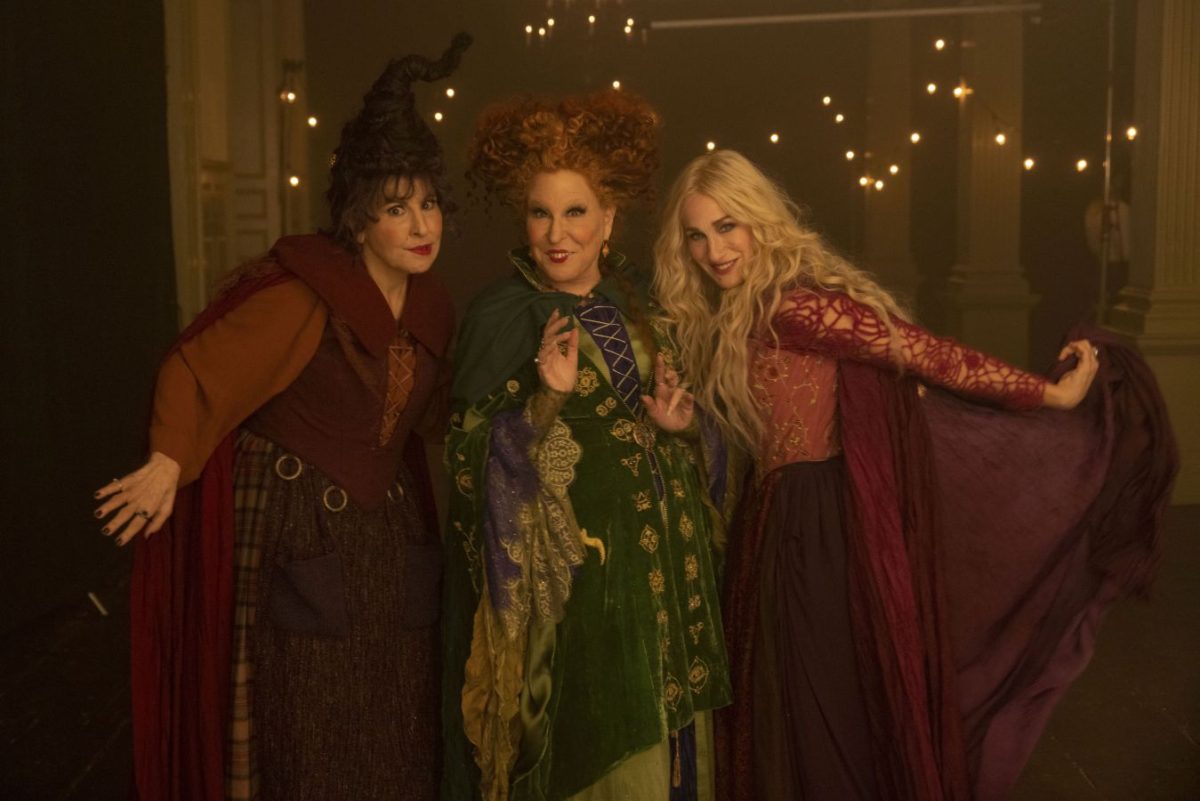 Hocus Pocus 2 is the long-awaited sequel to the Disney original film, Hocus Pocus, and just like the first film, the sequel sees the three Sanderson sisters Winifred (Bette Midler), Sarah (Sarah Jessica Parker) and Mary (Kathy Najimy) return to Salem on Halloween, hungry for some yummy children and even more determined to not perish before the sun rises.
The sequel starts off with the young girls being exiled from their homes only to find witchcraft in the forbidden woods near Salem, providing a short origin story of how the witches came to be and conveniently introduce their biggest enemy, Reverend Traske (Tony Hale). Viewers are later taken to today where we meet the movie's new protagonist, Becca (Whitney Peak), and her friends Izzy (Belissa Escobedo) and Cassie (Lilia Buckingham).
Becca is an aspiring witch who enjoys doing rituals and collects crystals, while her best friend Izzy is a quirky bespectacled girl who is fiercely loyal to her friends, even if that comes with the price of accidentally summoning the Sanderson sisters on Halloween. As for Cassie, she's the daughter of Mayor Traske (also played by Hale) and has become the school's new 'it girl' after getting together with blonde-hunk Mike (Froy Gutierrez). After summoning the witches, Becca and Izzy find themselves in a dangerous faceoff where they not only have to avoid being eaten, but also put a stop to Winifred's attempt to conjure a powerful spell and save the Traskes from imminent doom. 
Since Hocus Pocus 2 takes place in today's time and far off in the future from when we last saw the Sanderson sisters, a huge chunk of the comedy revolves around the sisters' fascination and assimilation into modern society. They think Becca is a powerful and respected witch when the automatic doors at Walgreens part for her, they think youth and anti-ageing skincare products are made up of children's souls, and they can't seem to understand the whole idea and concept of costume competitions at Halloween. It's amusing to see how much has changed since their last return and it's wholesome to see their reactions to modern society — the same kind of fuzziness you get when you see an old grandmother try to understand Alexa and Google Home. 
And despite the large year gap between both movies, Hocus Pocus 2 shares plenty of similarities with the original. From the overall campiness of the film and the musical elements to the comeback of beloved character Billy Butcherson (Doug Jones), Hocus Pocus 2 brings back all the ingredients that made the original film such a hit. Sure, the campiness of it all may come off cheesy to unfamiliar viewers, but for long time fans who grew up watching the movie religiously on Disney Channel year after year, it's a major case of nostalgia. 
As if that's not enough, the sequel also includes references to the 1993 film. It subtly brings up previous characters like Thackery Binx, and even has a scene that clearly shows how the events of the first movie lead to the story we see play out in the sequel. The references are done so tactfully that new viewers won't feel alienated if they've not watched the original while still being obvious enough for long time fans to catch and appreciate. 
The big main difference between both movies is that Hocus Pocus 2 has scaled down the inappropriate innuendos that were scattered all throughout the first film. It also didn't depict the horrendous deaths of children and didn't make references to drugs and sex, all of which were common complaints in the original. The movie still depicts bullying within schools, but it is done so and addressed maturely. In comparison, Hocus Pocus 2 is a much more appropriate film to show children to today as compared to the original film. 
Whilst sexual innuendos are a common way used by children's films to engage adult viewers on supervising duty, Hocus Pocus 2 is still able to successfully engage both young and older audiences with heart. The first movie's lesson teaches that good always conquers evil, whereas the sequel goes on a deeper emotional level and discusses themes such as sisterhood and familial love.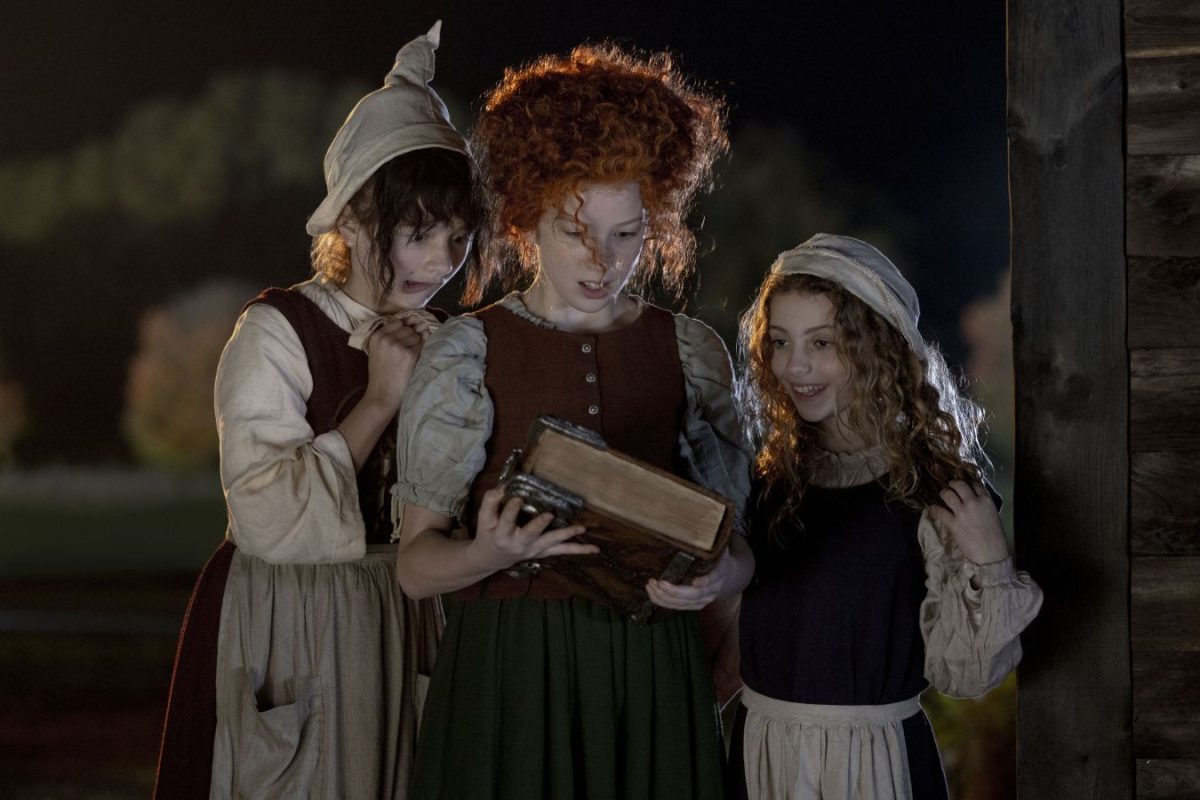 Of course, the wonderful performances by the actors are also a way in which the movie engages the audience. Sarah Jessica Parker as the slightly bimbotic Sarah Sanderson is a personal favourite. While being a bimbo is part of the character's appeal, Sarah also sees growth from being the dumb pretty little sister that gets pushed around to finally standing up for herself when Winifred is a bit too mean and bossy towards her.
Sam Richardson as a gift store owner named Gilbert is a close second. This is because old time fans can see themselves reflected in the excitable Gilbert who has spent much of his childhood and adulthood admiring the Sanderson sisters. Hocus Pocus is such a cult favourite Halloween film for kids growing up on Disney Channel that viewers can fully relate to Gilbert's fascination with the Sanderson sisters. 
Speaking of cult favourite, Hocus Pocus being the camp icon that it is also happens to be a popular film amongst the LGBTQ+ community. The sequel doesn't feature any openly LGBTQ+ characters or relationships, but there are little nuances that members of the community can pick up. The sequel also features cameos of drag queens Ginger Minj, Kahmora Hall, and Kornbread Jete from RuPaul's Drag Race. This is a nice touch and shows that director Anne Fletcher acknowledges the queer iconography of the franchise, making the sequel a beautiful homage of the original too. 
Unfortunately, Hocus Pocus 2 does not have the best visual effects, especially for a film made in 2022. It is unclear if the effects are intentionally made to look dated and old timey or if the budget didn't allow for better effects, but we personally enjoyed the janky visual effects. The cartoonish effects, once again, bring back plenty of nostalgia, which has certainly worked in the film's favour. 
In all, Hocus Pocus 2 is a campy Halloween film that pays homage to its predecessor while still remaining enjoyable for new viewers. Although it sticks to the same old elements that contribute to the movie's initial success, Hocus Pocus 2's modern take and twist allows the movie to still feel fresh, new and relevant. 
GEEK REVIEW SCORE
Summary
The Sanderson sisters are back in a sequel that is nostalgic, campier and a whole lot more musical than ever before.
Story -

6/10

Direction -

6/10

Characterisation -

7/10

Geek Satisfaction -

7/10
---

Drop a Facebook comment below!