We don't know many guys who enjoy whipping up a hearty meal, let alone run an online business that delivers warm meat pies to our doorsteps. But you haven't met 33-year-old Kenny Chow, the owner of online venture Casabakes who has been tirelessly pursuing his culinary dream.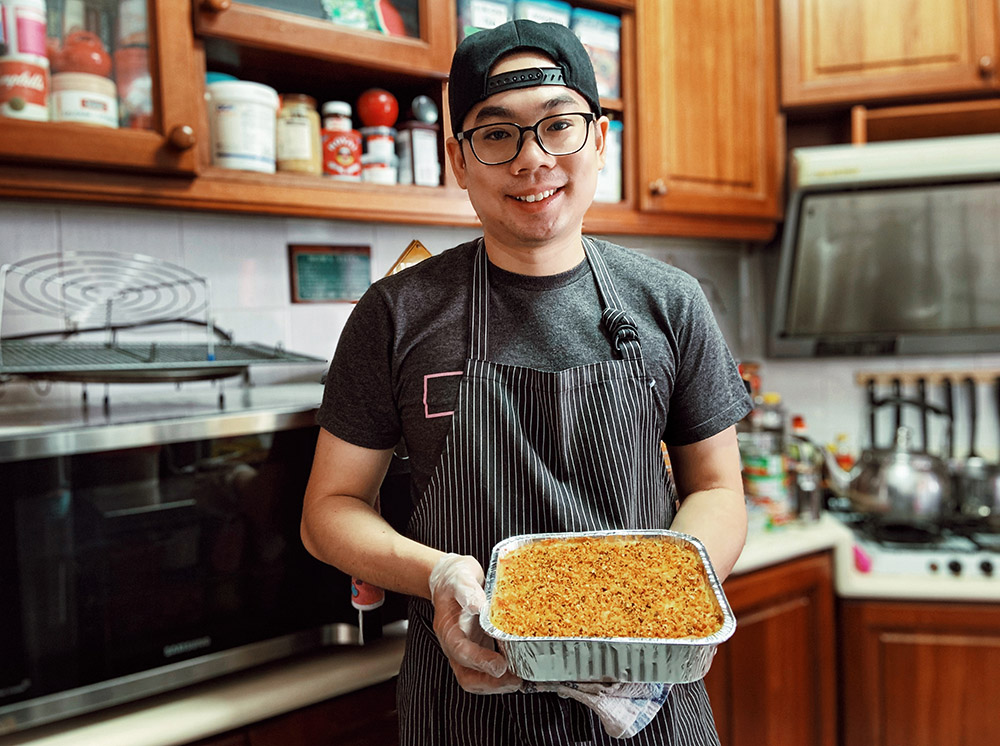 May the slice be with you
Kenny's interest in bringing people together through food started in his grandmother's kitchen, where he spent most of his time as a kid helping out during special occasions like the Dumpling Festival.
"My grandmother, who taught me how to make my first traditional rice balls, greatly influenced me during those times," recalls Kenny.
After completing National Service, Kenny enrolled himself at At-Sunrice GlobalChef Academy, a certified institution that cultivates global chefs and F&B professionals. One and a half years later, he graduated and worked in an Italian restaurant where he spent long hours cooking pastas, baking pizzas, cleaning kitchens and taking stocks. This lasted for another year and a half, before he went on to work in a gastropub which served beer, wine and food.
Looking back at the hectic days, Kenny says: "Even though it was hard work, I found my work enjoyable and my days fulfilling. I felt like I was finally living my dream."
Things came to a halt when Kenny suffered an asthma relapse in the kitchen, and the doctor told him that he should take a break and switching to a job that is less tiring.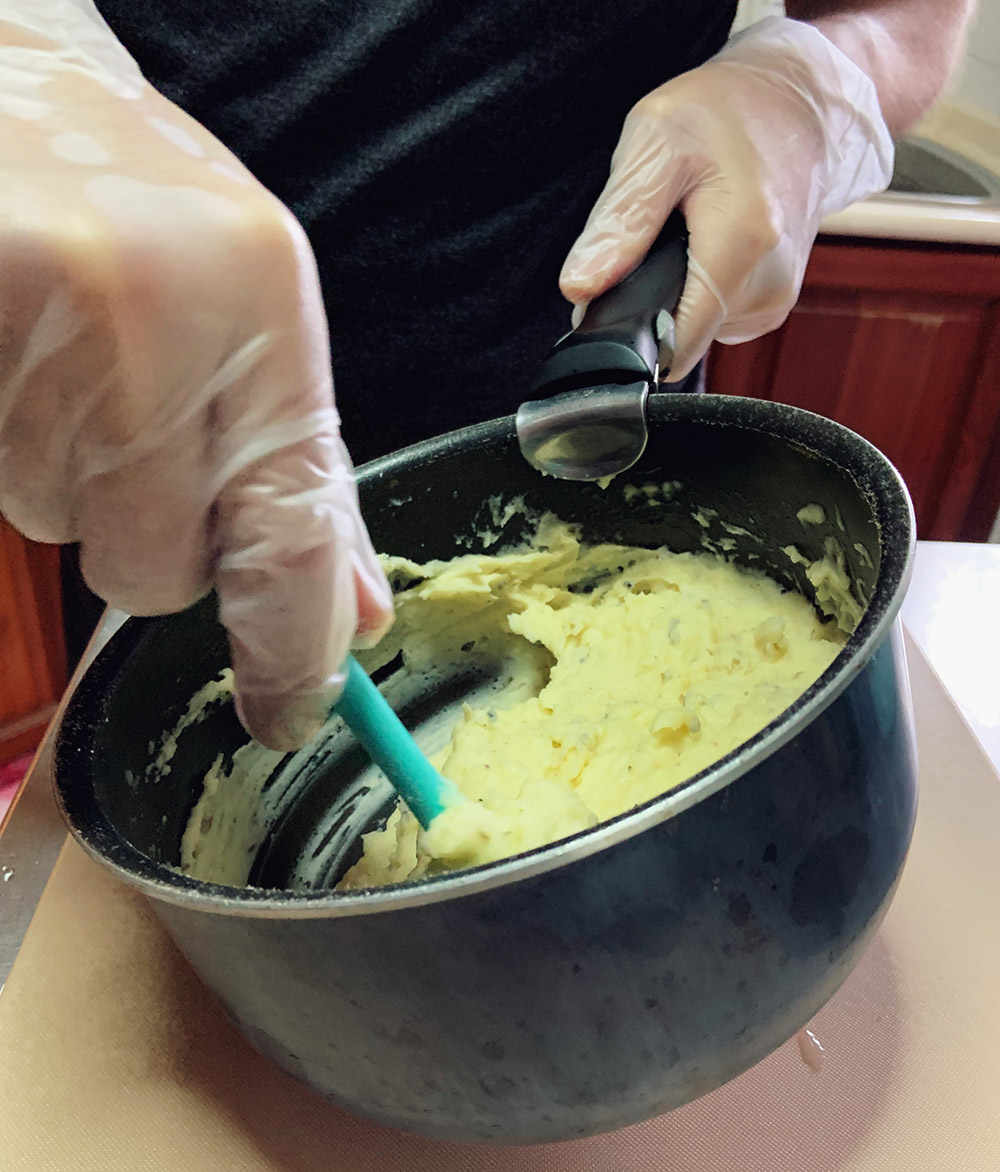 Kenny re-evaluated his options and pursued a degree in Marketing and Tourism. Following that, he took up a post-graduate internship in the hotel industry, before helping his father run a family business in the construction industry.
However, Kenny never stopped thinking about his culinary dream. While studying, he would work part-time in the kitchen. To fill the void, he also baked pies for family and friends to enjoy.
Kenny's life took another direction when a friend suggested that he should consider setting up a business as the pies he made were of "professional standards".
He says humbly: "I didn't take it seriously at first, but after talking to a few of my close friends and doing a little bit of research, I decided to give it a shot."
Life is what you bake of it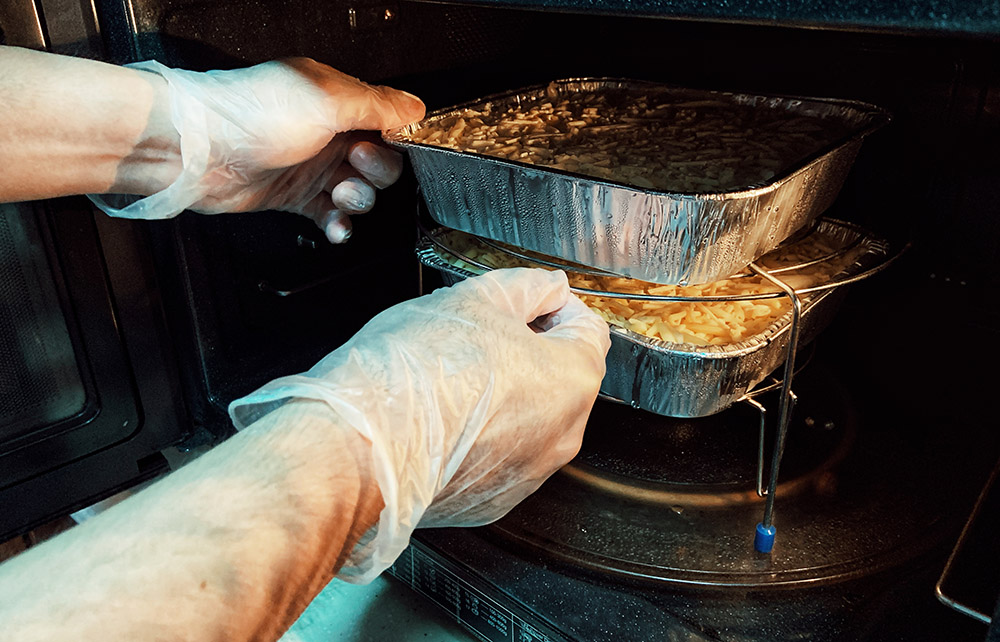 Casabakes started business in March last year, and Kenny admits that the journey hasn't been easy: "During the first year, business was slow and I questioned myself if I made the right move."
There were endless considerations for Kenny as he had to figure out how to source for quality ingredients at great value, while going through months of research and food testing before getting the menu up. He also had to handle deliveries himself. During those times, he had to put many other plans on hold.
Kenny considers himself fortunate because of his supportive family members who would avail themselves to provide manual labour. Kenny is thankful for this source of motivation: "I pressed on and lived by the encouragement from my loved ones. I continued to look for new clients and new recipes."
Bake the world a better place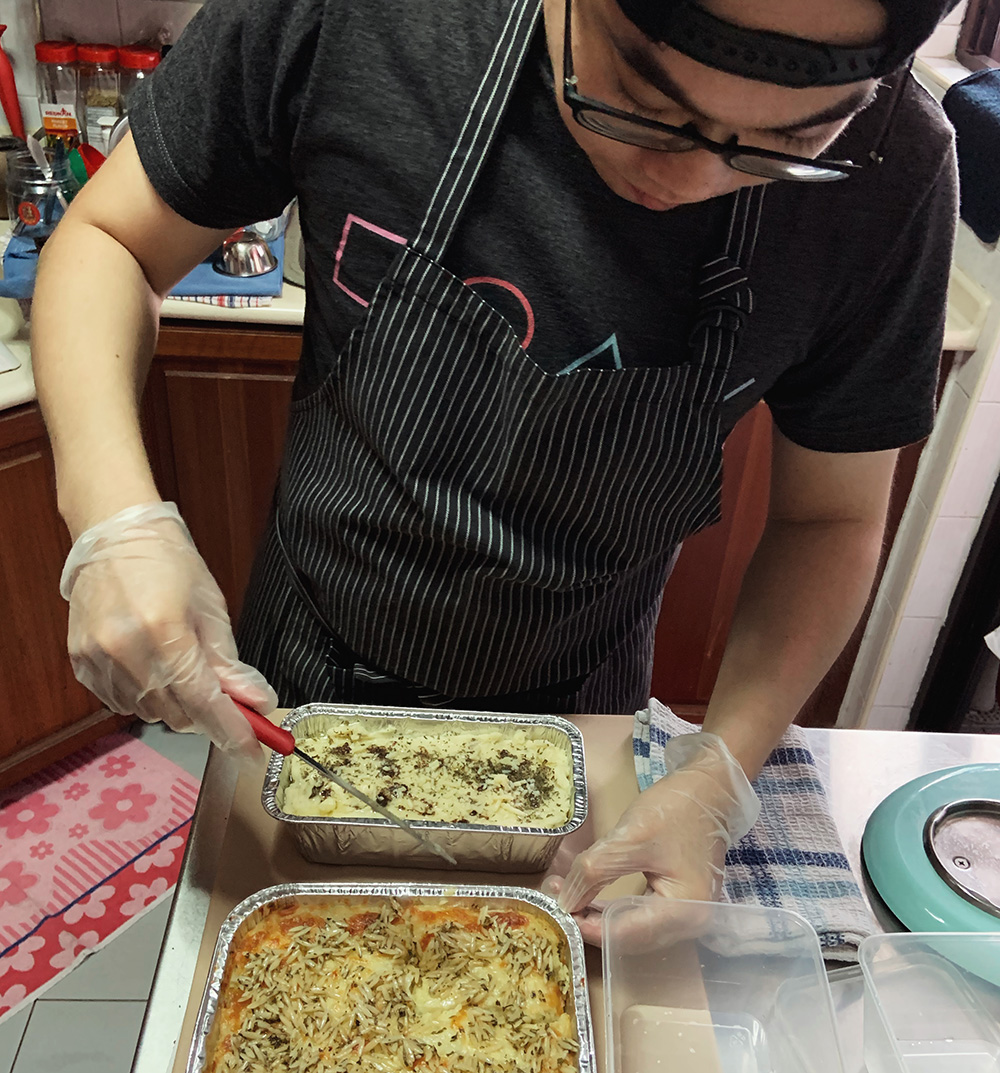 Things started picking up about six months, and Kenny managed to garner a pool of repeat customers through word of mouth. He also gets bulk orders from businesses.
Having to personally manage the administration aspect of Casabakes, Kenny feels that he has grown a lot over since starting the business: "I have become bolder, more steadfast, matured in my mindset, responsible, prudent and more organised."
He adds: "It's one thing to pursue a passion. It's another to make a business out of your passion."
That said, he admits that the best part of starting a business comes from receiving compliments from customers.
Kenny laughs: "A repeat customer told me that she was a home cook herself, and that her family preferred my minced beef pie to hers." This is definitely something different from the days when he was working in a kitchen environment where he did not have face-to-face interactions with diners.
Since Casabakes is a home-based business, it gives Kenny the flexibility to tweak his recipes as desired quickly. He always makes it a point to ask for and listen to feedback regarding pricing, delivery or taste.
Currently, the well-mannered Kenny is looking into making his pies at a lower cost and higher speed. He is also experimenting with smaller serving size portions and planning to release seasonal pies – look out for his Christmas pie this December!
Like a wise Jedi Master, Kenny sums up his thoughts: "Food is a language that brings people together. In order to speak that language, one must first learn to listen."
Baked to pie-faction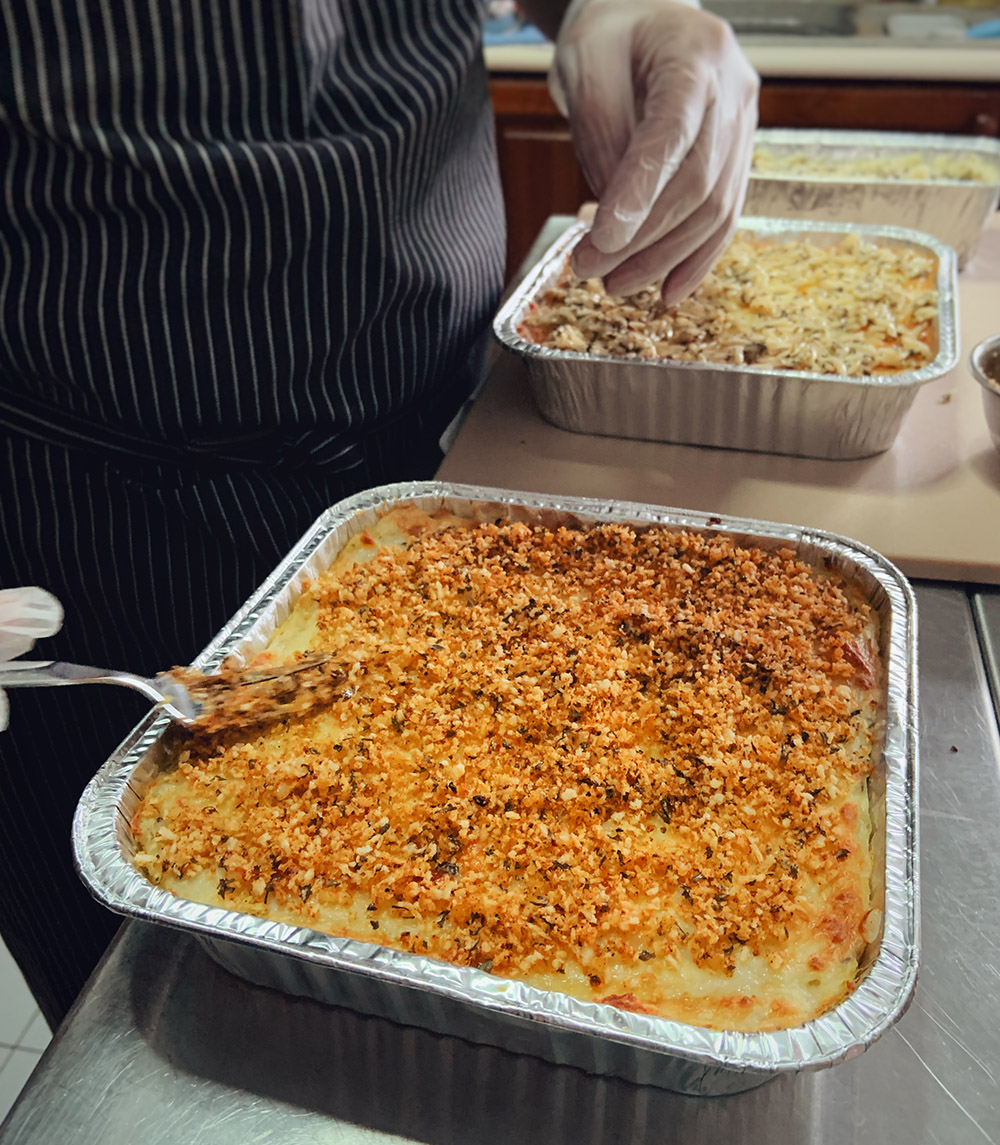 Here are our verdicts of Kenny's minced beef and tuna pies after a taste test.
Easily a favourite with the masses, the minced beef pie contains generous amounts of finely minced beef covered in delicious meaty gravy. What makes this pie stand out from other pies is its gorgeous topping of buttery mash sprinkled with parmesan, mozzarella and cheddar cheese. If you love beef stews and cheese, then this signature Chow's Cheese Pie with beef is a must-try.
The tuna pie is comfort food for the soul. With tuna chunks mixed with finely diced onions and mayonnaise, this is what home-cooked bliss feels and tastes like. The topping of buttery mash and cheese is perfected with garnishing of Riso, a rice-shaped Italian pasta. We learnt from Kenny that this tuna pie is what kicked off Casabakes. From a humble family recipe from his grandmother, he made some adaptations into the version today.
Other items on the menu include the tomato-based chicken pie and truffle mash, a side dish that Kenny took two months to perfect.
All pies are cooked the day before delivery or pickup. This is to ensure freshness of the pie and to let the flavours set in. Right before each delivery, the pies will be heated again so that they are ready for consumption.
You want a piece of me?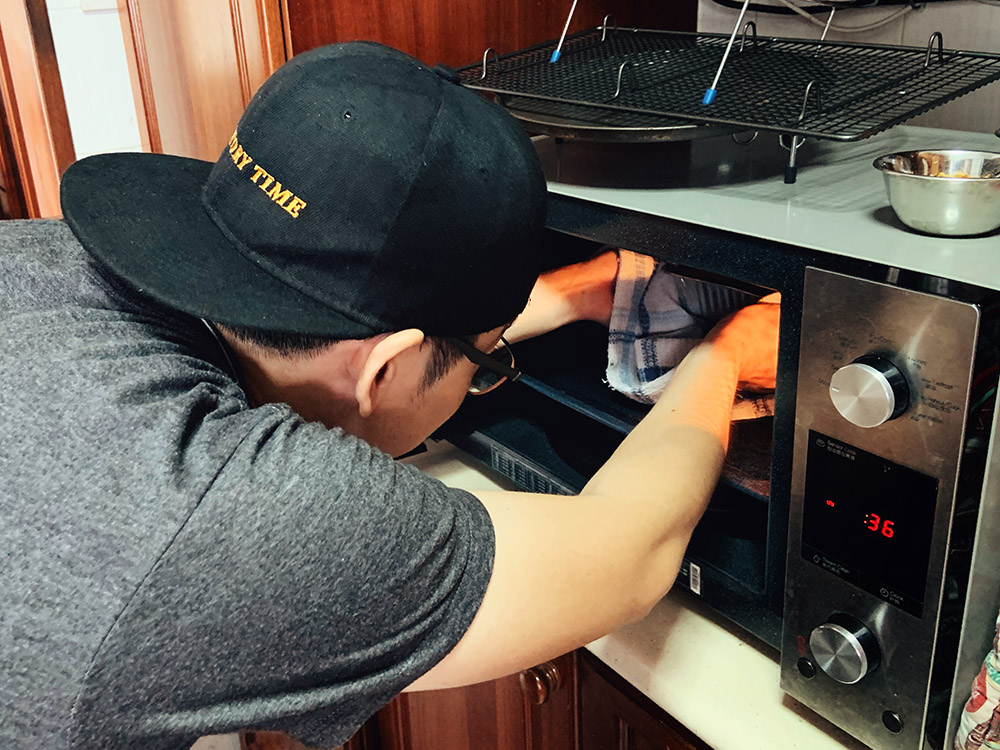 Place your order and get in touch with Kenny via WhatsApp at +65 8170 6692.
Minced Beef/Tuna/Chicken pies: S$25 per tray (serves 4 to 5)
Truffle Mash: S$9 per small tray (serves 1 to 2), S$16 per normal tray (serves 3 to 5)
---
Photos by Brandon Tan.