Although it has been a hot minute and then some, Mala is still the current food obsession of many Singaporeans, and what's not to love? Mala is a relatively affordable, hearty meal that is entirely customisable with a wide range of ingredients. Even though its namesake is indicative of its spicy and mouth-numbing nature, most stalls have a non-spicy option too. Heck, there are even soup versions and Halal ones.
But finding a decent mala stall may be a challenge, especially if you're not familiar with Singapore's food scene but it just got a whole lot easier. Thanks to Red Lips, you can now indulge in that spicy goodness in Jewel Changi whether you're shopping, hanging out or just passing through.
After opening 40 outlets in China in just five years of operations, the award-winning mala tang chain has opened its first overseas outlet right at our gates in the food hall of Jewel Changi.
Named after the physiological reaction to eating spicy food, Red Lips aims to be the mala experience for millennials but is definitely accessible for foodies of all ages. An advocate for healthy eating, you can rest assured knowing that there are no artificial ingredients, seasonings and spices in your bowl.
You can feel the difference once you've had your first bite. Some mala meals leave you feeling heavy and sluggish, especially after seeing the pool of oil collected at the bottom. But with Red Lips, the fresh ingredients combined with a flavourful yet light sauce is filling for an average Singaporean woman without leaving you bloated.
Their combination of over 20 spices in their signature mala sauce gives you a little bit of that peppercorn kick without the risk of accidentally biting into one of them and then the trouble of picking it out of your teeth.
By now, you might have noticed something different in the photos – it actually looks healthy, because there is no stir fry. Instead of a traditional mala stir fry, where the vegetables and meats are pre-cooked through boiling, and finished off on a wok under a large flame, the ingredients here are blanched and the mala sauce is poured over the dish, much like a bowl of dry yong tau foo.
Which explains the mala tang moniker – the sauce is pretty much a soup that bathes your bowl of freshly cooked ingredients. After placing your order, you'll have to wait for the chef to call out your number. Disclaimer for our non-Chinese speaking friends, they might call out your order number in Mandarin so best to come back in around 10-15 minutes.
Once you pick up your order, the chef will ask you which of the toppings you would like to add to your bowl. Some of the toppings include chilli flakes, spring onions and a savoury peanut sauce. And in comes the sauce that forms the foundation of the bowl.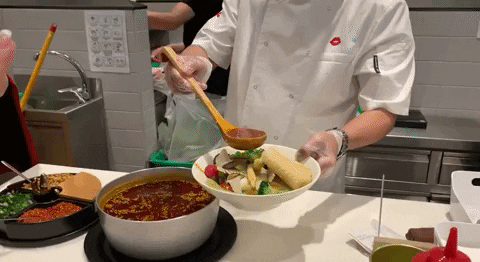 Surprisingly, the bowl was not as spicy as anticipated but it makes sense when you consider that you can't choose your spice level when you place your order. If you're a fan of spice, you can ask the chef to add more spices and sauce.
If you're a scaredy-cat, don't worry, you can leave your bowl as-is and go back to add more heat if you'd like. The general consensus is if you can eat a McSpicy, then this will be a cake-walk.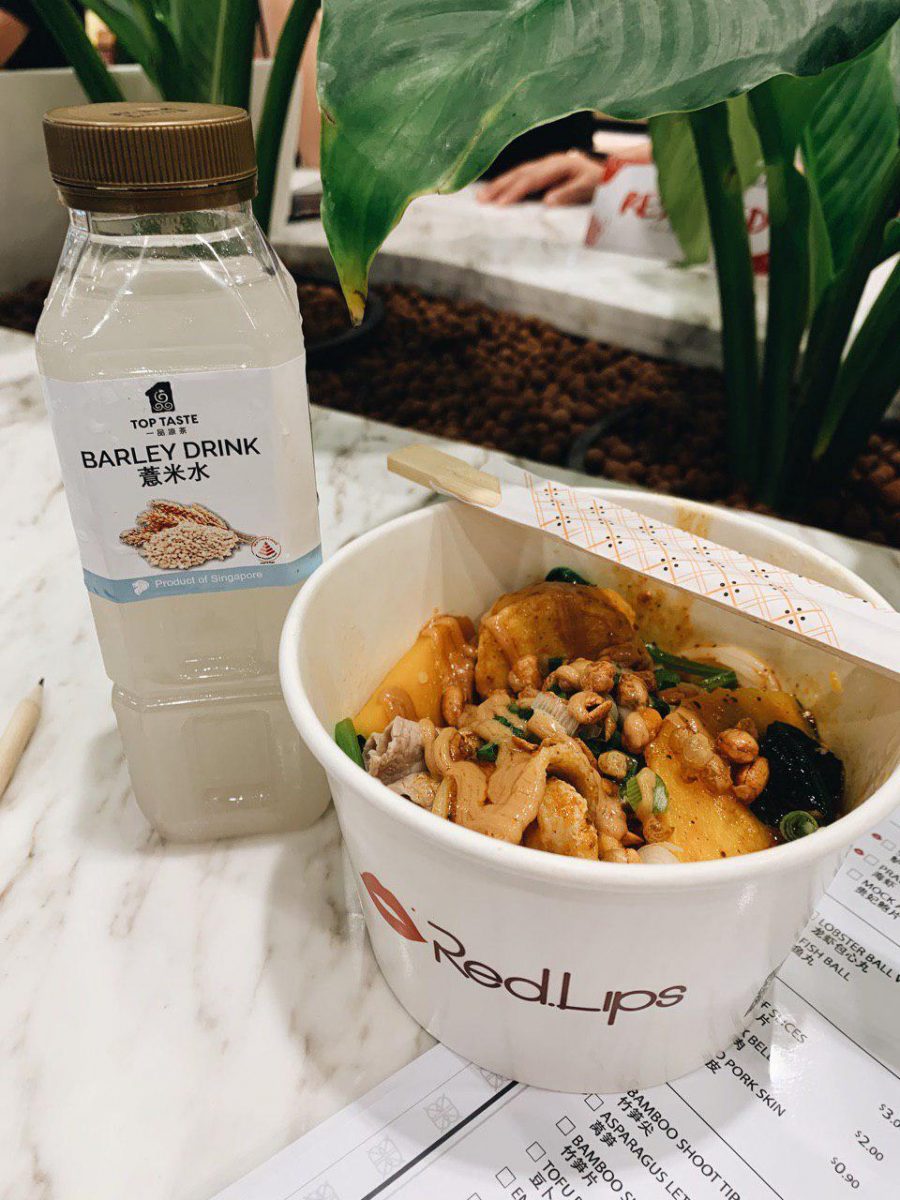 Hungry patrons can choose from a menu with 45 items ranging from meat, seafood, veggies and carbs. Our recommendation is adding the beef slices, the shabu-shabu beef is perfectly cooked and the signature sauce enhances its flavour further.
As a new-age mala stall, Red Lips check all the boxes. It's affordable, healthy, filling but not sickening and most importantly, it is delicious. Our only wish is that they include more bowl sizes so we can have more!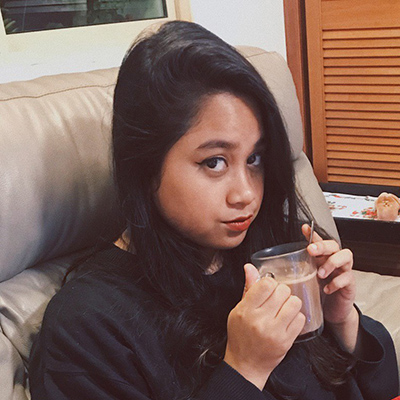 Chelsea started playing video games at a young age and has since sunk deeper into the hole of geekdom. She dreams of one day studying pop culture for a living so she can watch Netflix all day in her pyjamas.
---

Drop a Facebook comment below!

---