He has appeared on the big screen for less than 3 minutes, hardly has any lines and his "demise" in the Original Trilogy was less than spectacular and satisfying, but even if you're not a fan of Star Wars, chances are you would still have come across the name Boba Fett.
Even with his origins lightly detailed in the Prequel Trilogy, the enigmatic helmet-wearing bounty hunter still holds a sense of mystery with new and old fans alike. Every second that the character has been in has been so memorable, that he alone has inspired the designs of the Clones in Attack of the Clones, The Clone Wars TV series, all the way to The Mandalorian on Disney+, and various toys. Cosplaying as Boba Fett has been a no-brainer at many conventions, as everyone wants to be the mysterious bounty hunter.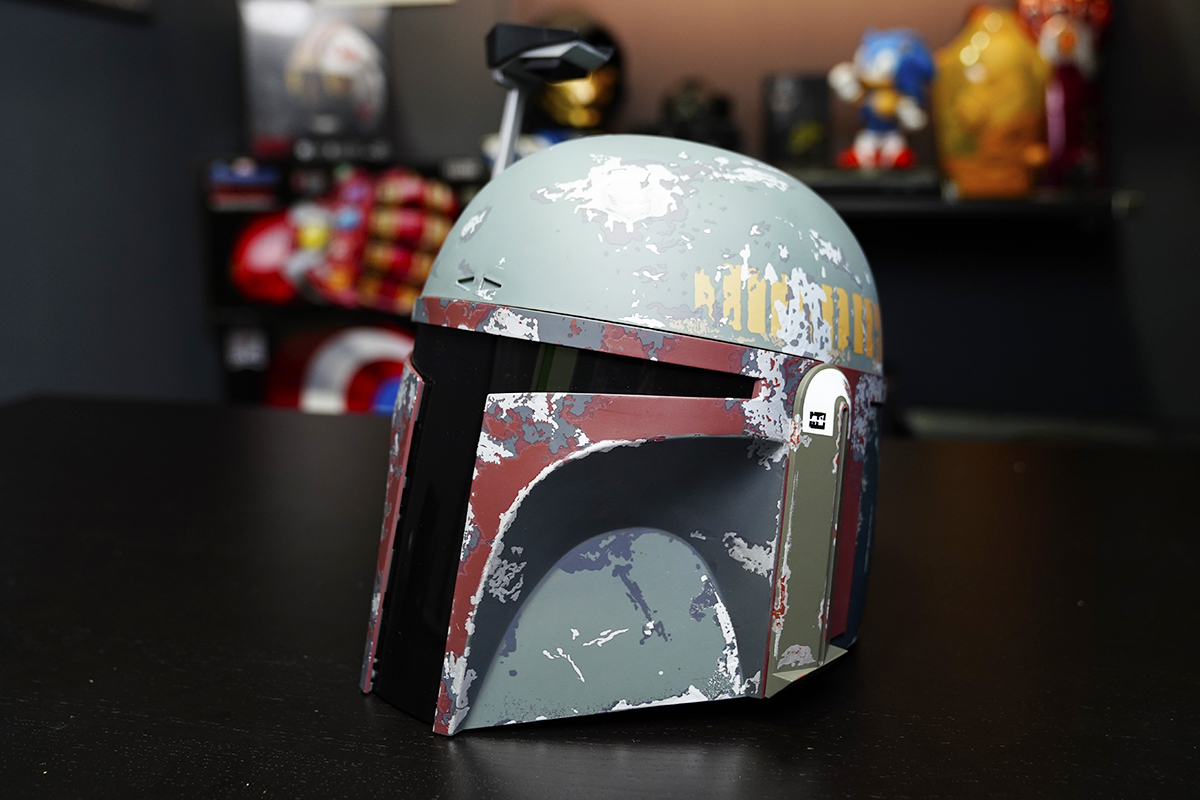 And after years of waiting, Hasbro finally decided to join the fray with the new Star Wars Black Series Boba Fett Premium Electronic Helmet. It's a mouthful, but the title describes pretty much everything you need to know about this 1:1 scale replica helmet. Let us just get this out of the way — while we imagine that many would say that the Stormtrooper (and, by extension, the Incinerator variant), Darth Vader, and Luke Skywalker X-Wing helmets have been the more memorable ones in the Black Series range, there is no mistaking that this one is, hands down, the best looking of the bunch.
Like the rest of the helmets in the range, the Boba Fett helmet takes reference directly from the original prop helmet made by Joe Johnson for The Empire Strikes Back in 1980. The weathering, chipping-like paint job, various nuts and bolts, and even dents on the helmet give it so much character, just like the bounty hunter himself. Every little inch of the helmet's exterior has been replicated faithfully, as Hasbro typically does.
The iconic olive green and brown colourway contrasts really well with the silvery metallic parts, just like how we'd seen Boba in the movies. Even the rangefinder itself is well-designed and detailed.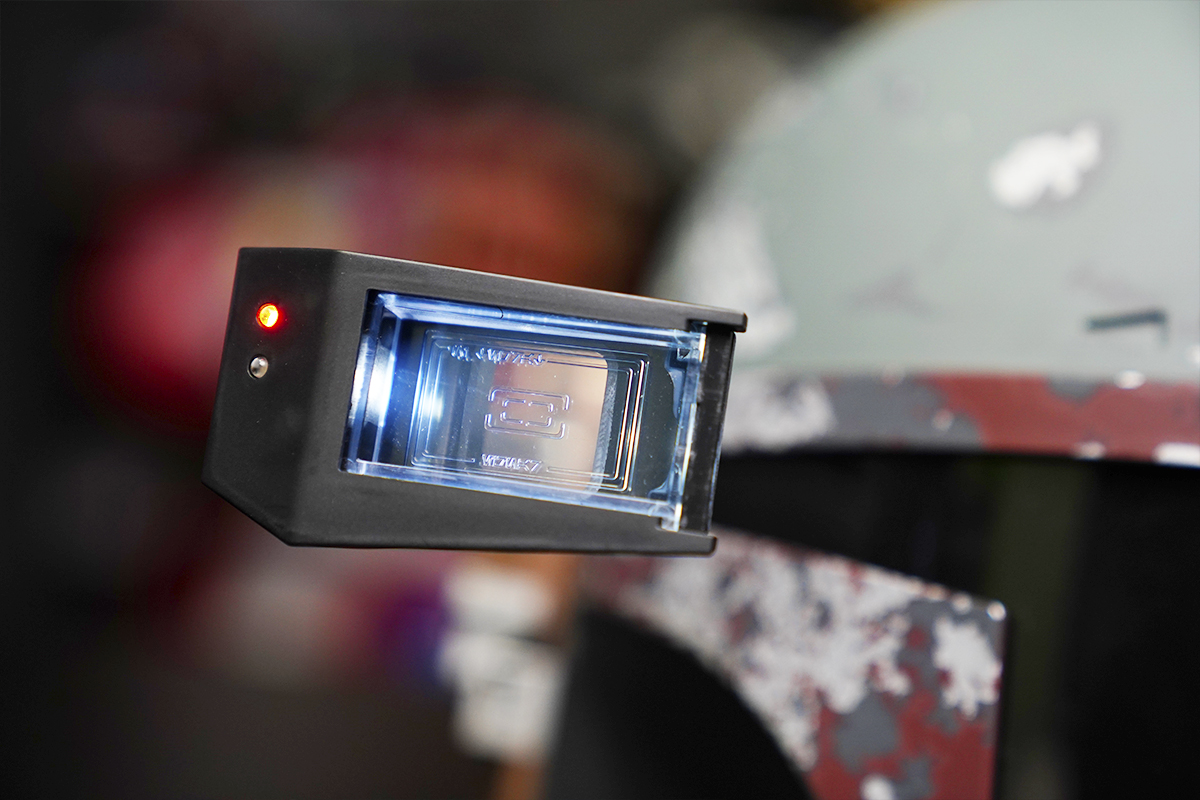 Speaking of which, while our favourite part of the Black Series Boba Fett helmet is undoubtedly the overall design, we're also huge fans of the rangefinder. Anyone who's watched Boba Fett or his father/clone origin Jango, would've witnessed them using the rangefinder in action, flipping it forward so scan for enemies like the badass bounty hunters they are. Good news for folks who are eager to do just that — the rangefinder on the Black Series helmet also flips forward, thanks to the power of a single AAA battery (sold separately).
Simply press a button on the side where the rangefinder is to flip it forward, after which the screen itself lights up. Once flipped, the lights on the panel blink intermittently, and the panel itself has a cover that can be slid sideways to reveal the blue screen that Boba uses to survey the landscape and his foes.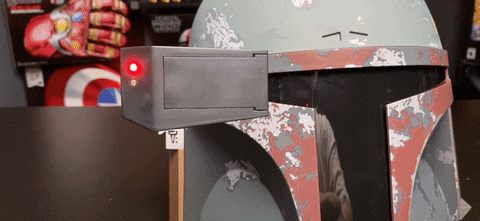 So here's the thing though – this is a prop and it doesn't actually line up with a user's right eye when it flips up, but it won't really matter since this is purely for aesthetic purposes, and some snazzy photo-worthy cosplay moments.
On the underside (you know, the part of the helmet that no one ever really gets to see), you'll find a really detailed interior, with a series of circuitry-like carving and other little nuts and bolts that give it an equally industrious look as its exterior. It also hosts a series of pads to help support the back of the head, as well as an adjustable headband that Hasbro typically includes in its premium helmets.
While the padding aims to provide extra comfort to the wearer, we've found that they're a tad small to even be effective. If Hasbro made them a little larger, then they might've been a bit more useful. Furthermore, given that the original helmet was meant for a specific actor's head, it meant that Hasbro had very little leeway to add in terms of sizing, so like the other helmets in this series, folks with generally larger or smaller heads might have trouble fitting into Boba Fett's helmet. This, of course, might come off as a dealbreaker to some who are looking to cosplay as their favourite bounty hunter.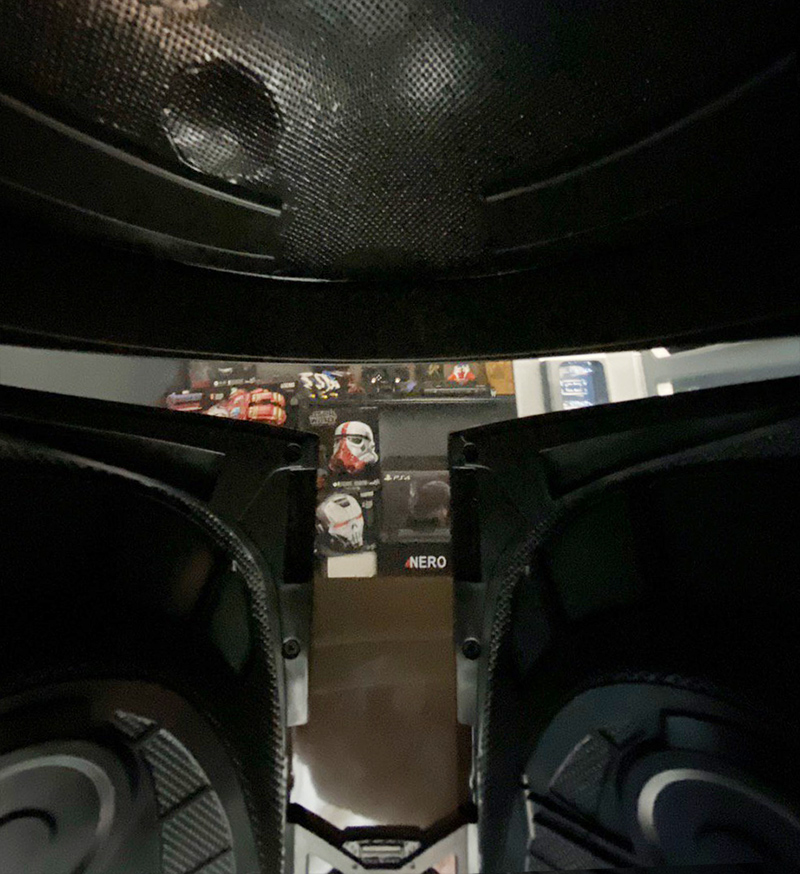 When all is said and done, Hasbro has done another solid job (in fact, its best one yet) of replicating one of the most iconic helmets in Star Wars history. For just S$239.90 (on Amazon.sg), you can't go wrong with this beautiful helmet sitting pretty in your home. Or on your head, if it fits you.
Now we just need Hasbro to replicate Mando's shiny beskar helmet and we can call it a day.
The Boba Fett Premium Electronic Helmet is out in stores now, one month ahead of its original intended May the 4th release.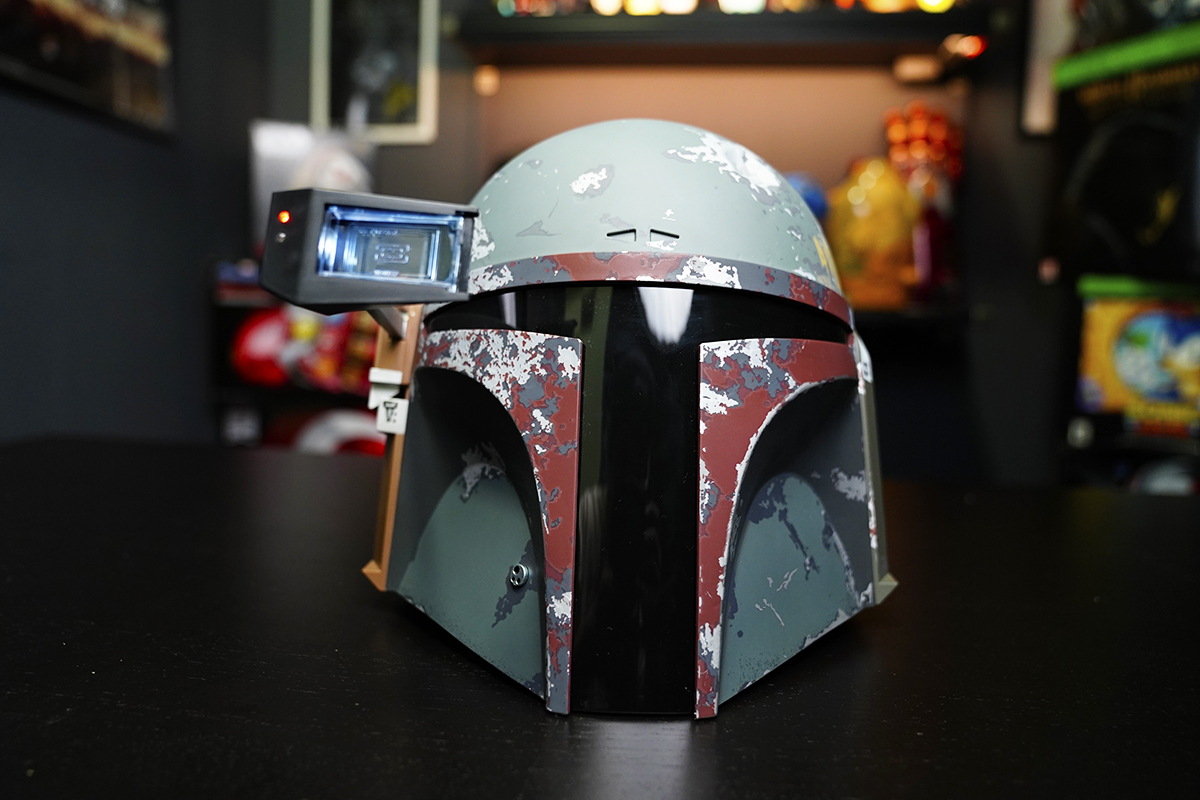 GEEK REVIEW SCORE
Summary
One of the most iconic headpieces in all of pop culture, we're stoked that Boba Fett's helmet has finally joined the ranks of Hasbro's Black Series helmets. It's arguably the most good-looking of the bunch too, and we've no doubts that this will sell like hotcakes.
Overall
9.3/10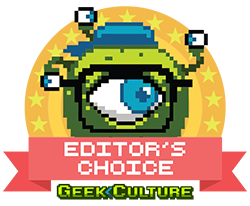 Aesthetics -

10/10

Build Quality -

9/10

Playability -

8.5/10

Value -

9/10

Geek Satisfaction -

10/10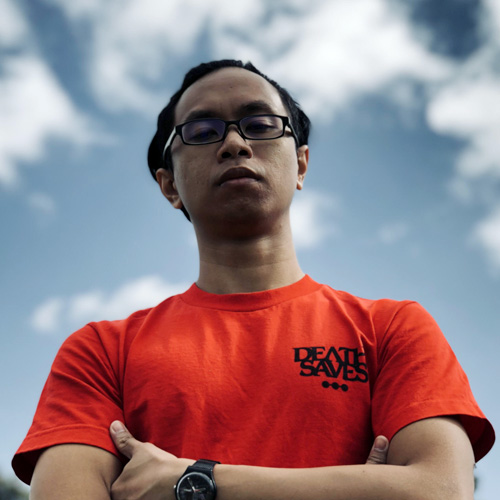 Marion has a serious RPG addiction. Sometimes it bleeds into real life; he forgets to sleep because he thinks he has a Witcher's body clock. Forgive him in advance if he suddenly blurts out terms such as "Mind Flayer" and "Magic Missile", because never once does he stop thinking about his next Dungeons & Dragons game.