The COVID-19 situation has gotten everyone social distancing for their lives. And while some might see being stuck at home as limiting and boring, we geeks can attest to the fact that there are still a ton of things to do even while under quarantine.
If you've exhausted your shows on Netflix and HBO, perhaps you might want to consider getting an Amazon Prime subscription. Why? Well, aside from getting free shipping on orders over S$60, there is also a ton of content to binge on its very own streamer, Amazon Prime Video.
So to expedite your browsing woes, here are 10 of our most highly-recommended shows on the streamer.
---
#1. The Boys
For many, it would be understandable if there was such a thing as superhero fatigue, given the massive slew of comic book superhero movies that have come out in recent years. Amazon's adaptation of the award-winning The Boys comic books by Garth Ennis provides a fresh perspective on the genre, and offers an alternative look at how all the credit and attention superheroes attain corrupts them. Somewhat akin to what HBO's Watchmen has done, but this is a little more accessible as it comes with a lot more Hollywood-style action (albeit a lot more violent), which is great if you're looking for a bloody good time. Plus, it's all set up for a second season, which means now would be the best time to catch up on The Boys.
---
#2. The Expanse
If superheroes aren't your thing, then perhaps some Game of Thrones-level political intrigue and drama in the far reaches of outer space might be. That's exactly what The Expanse does. Now in its fourth season, the critically-acclaimed show based on the novels of the same name by James S. A. Corey follows a ragtag group of spacefaring scoundrels as they find themselves unwittingly embroiled in a conspiracy which is on the verge of war in an era where the Solar System has been colonised by humanity. Sounds like your kinda thing? Then prepare some popcorn, because you'll be in for four whole seasons of a ride.
---
#3. Star Trek: Picard
Among all the shows on this list, Star Trek: Picard is arguably the most well-known title, even among non-Trekkies. But if you have yet to catch up on what former Starfleet captain Jean-Luc Picard (Patrick Stewart) has been up to since the end of Star Trek: The Next Generation, now is the best time to do so. It's got everything you'd want in a Star Trek story, and then some. Plus, a second season is already in development, which means you absolutely need to do yourself a favour and catch up if you haven't already.
---
#4. Good Omens
Neil Gaiman's work has always been lauded for being the most outstanding and out of this world (literally), and his novel Good Omens is no exception. Good Omens also happens to be a TV series on Amazon Prime Video, and a damn good one at that. The story follows two friends, the angel Aziraphale (Michael Sheen) and the demon Crowley (David Tennant), who set out together to prevent the coming of the Antichrist and Armageddon from razing Earth, as well as Heaven and Hell. This show is only six episodes long, but it's six very memorable episodes that will leave you wanting more. Plus, Frances McDormand is the voice of God, while opposite him is Benedict Cumberbatch as Satan.
---
#5. Hunters
For fans of the legendary Al Pacino, there's plenty more of the veteran actor in one of his very rare TV series roles in Hunters. Taking centre stage as Holocaust survivor and Nazi hunter Meyer Offerman, Pacino delivers an aggressively satisfying performance in typical fashion, in a show that is as equally aggressive and violent. That said, Hunters is also rife with some well-timed comedy — a hallmark in a show executive-produced by Jordan Peele.
---
#6. Tom Clancy's Jack Ryan
Of all the Tom Clancy novel adaptations, Jack Ryan has arguably been the most popular of the lot. The new Jack Ryan starring John Krasinski is worthy of adding to your watch list, especially if you prefer a lot of full-throttle action across several episodes. That said, there is actually a good bit of character development for the titular Jack Ryan in here, especially when you watch Seasons 1 and 2 back-to-back.
---
#7. The Marvelous Mrs. Maisel
While most of the shows on this list are generally dark and gritty in tone, The Marvelous Mrs. Maisel is definitely the polar opposite, which is a very good thing if you prefer something more lighthearted. Across its three seasons, it features the titular Midge Maisel (Rachel Brosnahan), who makes a dramatic switch from housewife professional stand-up comedian. It's a wild journey, tinctured with a lot of good laughs here and there, and is sure to inject a lot of much-needed feel-good vibes, especially during this dour period.
---
#8. Hanna
Hanna is a curious blend of bloody psychological thriller and coming-of-age drama, as it centres around the story of a teenage girl raised in the forest, as she attempts to avoid pursuit of an undercover CIA agent. It's got a good bit of both genres that we mentioned, and does a decent job of landing somewhere in the middle. Definitely worth watching if you'd like to see more of something like X-23 in 2017's Logan.
---
#9. Jean-Claude Van Johnson
A TV series so meta it's not even funny. Well, it kinda is, especially when it features Jean-Claude Van Damme as Jean-Claude Van Damme, making fun of himself in six half-hour episodes and generally not giving a fly at all. Jean-Claude Van Johnson is funny and unabashed, and even though the series is already cancelled, it is still sure to provide a good chuckle every now and then.
---
#10. The Tick
Rounding off this list is, interestingly, another superhero show. This time, it's the live-action adaptation of the iconic comic book character from the 1980s. Light-hearted and full of energy, this show is highly entertaining across its two seasons. Peter Serafinowicz carries the show as the titular invincible blue bug, full of spunk and wit.
---
This list is certainly only scratching the surface of the extensive list of shows Amazon Prime Video has to offer. Given how long we might have to stay at home during this period, there's more than enough time to catch up on everything. Additionally, if you're keen on watching some Prime Video shows with your kids, there are a bunch of them that are available on the streamer now for free.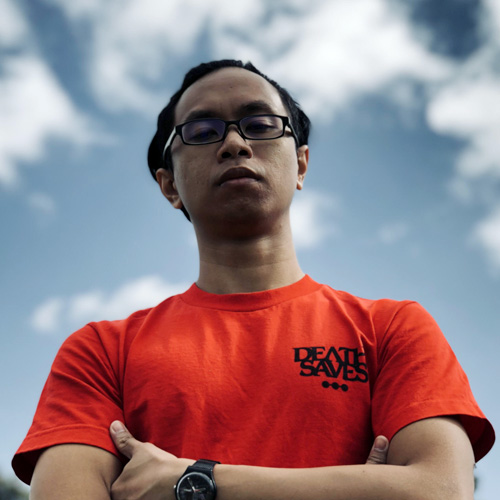 Marion has a serious RPG addiction. Sometimes it bleeds into real life; he forgets to sleep because he thinks he has a Witcher's body clock. Forgive him in advance if he suddenly blurts out terms such as "Mind Flayer" and "Magic Missile", because never once does he stop thinking about his next Dungeons & Dragons game.