FIIL – not FIL, FIL, or FIILL – is a relatively obscure Chinese company that makes headphones and pushes them out on Kickstarter. We reviewed the FIIL Bestie here, and the Carat is the next step up, wireless version.
Okay, that's a slight misnomer in using the term wireless. Unlike the Samsung Gear IconX or Apple Airpods, which are two separate wireless receivers worn on each ear, the Carat has a wire linking both ear pieces together. The wireless bit refers to the lack of cables between the earphones and the music player it is linked to.
And on this front, the S$138 Carat has plenty of competition. There are other incredible headsets around this price bracket, such as the Sony MDR-XB80bs (S$199), as well as the wildly popular Bose Soundsport wireless (S$259.90).
The Carat is a sports accessory, so it has the prerequisite waterproofing, as well as the plastic bits that prevent sweat from building up. Red hints on the hexagonal design accentuate its sportiness, and the Carat stands out from all the other conventionally looking in-ear monitors out there.
Being the sort of person who sweats like Iceman in the tropics, the FIIL Carat managed to cling on my ears with little difficulty, using its default tips. After two hours of cycling, they stayed firmly in place, despite me having traversed rough terrain.
For those who don't jog or exercise alone, the Carat features a "necklace" mode that allows you to speak with your partner in between laps, without the annoying task of taking them off completely. You just literally hang it around your neck like a necklace, and magnetic ends hold the CARAT together and prevent them from falling off.
The Carat delivers on sound quality and audio is rich out of the box. The bass is especially impressive considering the price of the headphones, and it never once distorted on me even at max volume. While the overuse of bass has been confused with audio quality, this is something you want in workout earbuds. Whether it is heavy breathing, running or warming up your body, the normal acoustics don't matter here and users want plenty of bass powering the audio that flows through the ears.
Hardware wise, there's nothing groundbreaking. The Carat has a standard inline mic for skipping tracks and adjusting volume. The build quality feels less plasticky than it looks, and if anything, the unit is IP-65 rated, so it should shrug off both dust, rain and perspiration enough for six months of intensive use.
If you are the type who sweats a lot, and goes for 10km runs very often, no wireless headsets, cheap or expensive, will last through that grueling exercise regime.
Battery life came in just under the promised 6 hours, at 5 min 30 mins, which isn't too shabby if you think about it. That's just plenty of time to last you through a marathon. The device charged in about 1 hr 40 mins, 10 mins slower than promised in the manual.
When it comes to software, the Carat shows some mildly interesting and innovative features, the first of them being a fairly basic activity tracker.
Like having a separate fitness band on your wrist, the Carat also tracks your steps, distance walked and calories burnt. You have two ways of accessing this information, either by downloading the FIIL app, or using the sport button on the left earbud, which will make the nice lady stuck in the earphones read out your stats to you.
Of course, this means having the earbuds around your neck at all times, to ensure a more accurate tracking of data.
The second was voice recognition. When paired with your phone, you can search for songs on the device using your voice, instead of scrolling through Spotify. I was skeptical of this at first, but it does work, albeit with a few hiccups that pertain to your pronunciation of song titles and the musician, especially when you really really want to that Coldplay song in the middle of a 8KM run, and you're way out of breath.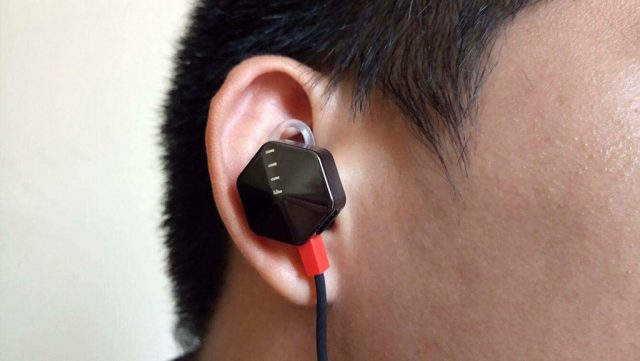 Here comes the part that doesn't work and connectivity was a big issue with the Carat.
Audio was skippy when I tried playing music from my iPhone 6 when it was placed on my bicycle's handlebars, approximately 30 cm away from my headphones. Results were unchanged with the Sony Xperia XZ. This got annoying because nobody likes to fiddle with their devices during a workout, much less one at 35 km/h.
In the end, I found that the Carat worked best when it was placed in my bicycle's cockpit bag, located near the stem. If you're jogging, you probably want to invest in a good armband to close the distance.
But perhaps it was just a phone thing. When paired with a MacBook Pro and iPad Air, these skipping problems disappeared completely, even when I was about the same distance away.
Another insanely obvious flaws is the dust cover on the micro-USB charging port It's tiny and isn't tethered to the device, to keep you from losing it.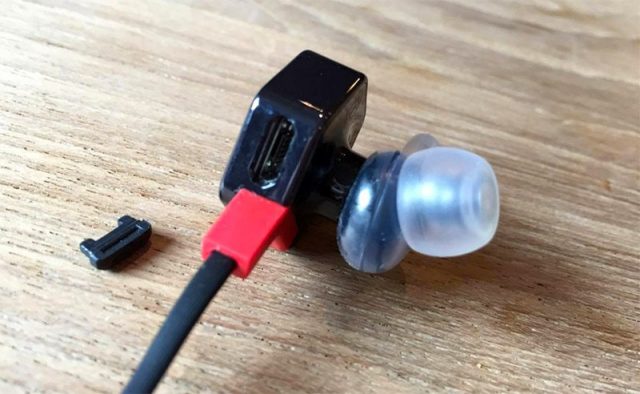 The FIIL Carat may be up your alley if you're looking for a pair of wireless earphones that look good while working out. This stylish and distinctive headphones is packed with features, though not all necessarily useful.
GEEK REVIEW SCORE
Summary
Impressive sound quality with significant savings over competitors. However, it is slightly let down by its micro-USB dust cover.
Ergonomic and Ease of Use -

7/10

Sports Features -

7/10

Connectivity -

6/10

Audio Quality -

8/10

Battery and Charging -

7/10
Ruiming is a freelance writer that has lived in Singapore, Melbourne and Hongkong. When he's not waddling waist-deep in deadlines, he finds time for life's simple pleasures: Teh-O Peng, Lao Gan Ma chilli oil and HBO's award-winning TV series Game Of Thrones.
---

Drop a Facebook comment below!