For those of you who are into crystal clear and velvety smooth audio experiences, you know how important file formats can be in determining the quality of your auditory pleasure, moreso the equipment you use to enjoy the highs and lows of your favourite music.
Onkyo, the Japanese company renowned for their premium offerings of audio equipment, wants to help you out in the equipment department, and they are pulling no punches with their latest products. Not only do the three new products boast great audio quality, but they look sleek to boot, a perfect complement to the modern audiophile.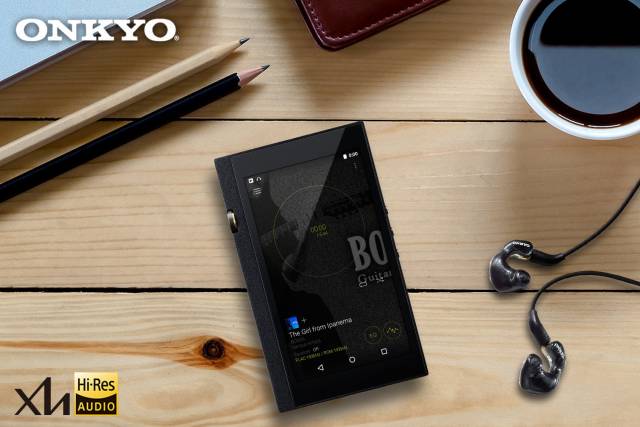 First up is the DP-X1A Portable Digital Audio Player, a device capable of up to quad DSD (Direct Stream Digital) at 11.2MHz, as well as offering 384kHz/24 bit FLAC (Free Lossless Audio Codec) and WAV (Waveform Audio File Format) Hi-Res audio. Even when ignoring the technical terms, the main gist is that your Hi-Res music files will play at their full audio quality without fear of interference or loss in audio quality. Add to that a Dual DAC (Digital-to-Analog Converter) full balance circuit design that not only helps in eliminating noise via the components, but it also aids in elevating the quality of compressed audio.
Expandable memory will enlarge the initial 64GB worth of space easily, while built-in Bluetooth and Wi-Fi works great with the Android-based player, which is encased behind a gorgeous Gorilla Glass touch screen.
The Onkyo DP-X1A is retailing at all authorized retailers for S$999.
If you are doing all your listening at home or at the office, a soundbar is one of the best ways to fill the space, with soothing tunes and rocking songs. The LS7200 3D Soundbar System could be just what you are looking for. This three-piece system combines the soundbar, a AV Center (that comes with four HDMI inputs), and a wireless subwoofer that supports Airplay, FireConnect multi-room distribution, and DTS Play-Fi Technology. An app allows you to cast your music to any Wi-Fi enabled speaker, covering just about every corner of the room.
It combines both Dolby Atmos and DTS:X playback, with a new Surround Enhancer technology that will make you feel like you have actual rear speakers. With a small footprint and clean design, the LS7200 will turn any room into a cinema-like experience, without taking up too much space.
The LS-7200 speaker system is retailing at all authorized retailers for S$1,799.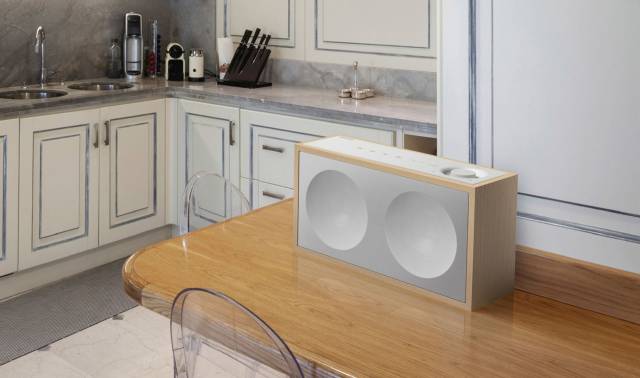 Lastly, we have the NCP-302 Wireless Audio Speakers. Just having one will usually suffice for your listening pleasure, but with FireConnect, you can link up several more units to fill the entire house with sound. Get your online streaming together with Internet radio, and a built-in Chromecast makes it a simple task to cast any music from your smartphone, computer, or tablet to the speakers. With two 77mm woofers and a 26mm balanced-dome tweeter, you can expect pleasant, non-grating sound housed in a handy and minimalist box. You do not even have to move to control your music – just use the Onkyo Controller app and its intuitive interface will have you adjusting the volume, adding and dropping speakers, or just skipping a song in no time.
The NCP-302 speaker is retailing at all authorized retailers for S$599.
Jake is a full-time trophy hunter and achievement gatherer on consoles, and part-time Steam Sale victim. He has a thing for Batman and awesome statues, and running out of space for both. Send help.
---

Drop a Facebook comment below!

---