How slim can this sucker get? Not long ago, British tech giant Dyson released the Dyson V8 Slim Fluffy handheld vacuum, which prides itself on being small, light, and extremely portable, along with a selection of attachments to help make cleaning your house a much easier affair.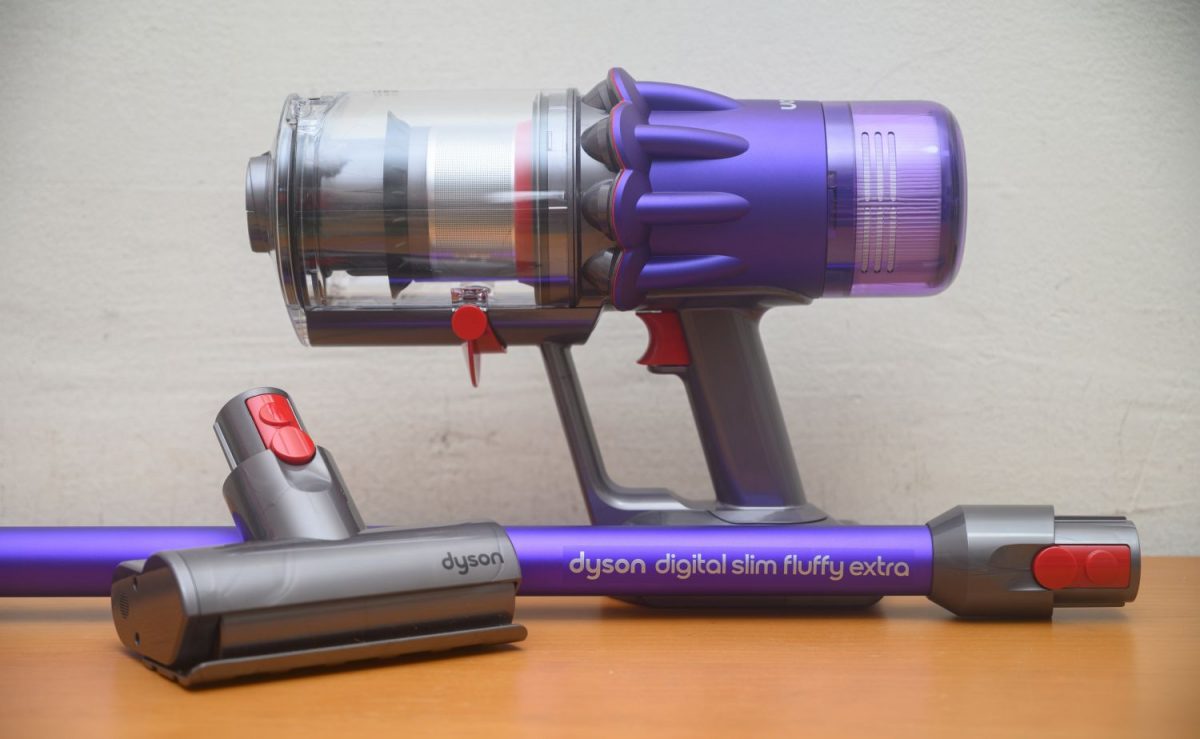 Now, Dyson has one-upped itself with the Dyson Digital Slim, which it says is made especially for the Asian market – likely because we have smaller apartments here? It is 20% smaller and 30% lighter than the V11 and weighs a mere 1.9kg, compared to the 2.15kg Dyson V8 Slim Fluffy,
The Dyson Digital Slim is made with Asians in mind, and comes in a lighter frame that is more suitable for Asians, who typically have smaller physiques than Westerners.
Internally, it comes with a motor that spins up to 120,000rpm, and is capable of giving what Dyson calls a "barefoot clean", to suck up all that dust.
The Dyson Digital Slim Extra set comes with the main tool that will be used more often when cleaning, the Soft Roller Cleaner Head. Along with it is the Mini Motorhead, Light Pipe Crevice Tool which lights up when used, a Reach Under Tool, Mattress Tool, and various extensions to help attach the various tools to the main body.
The Soft Roller Cleaner Head on the Dyson Digital Slim is 40% lighter than the one on the Dyson V11 and features the company's new Dyson Hyperdemium motors, which helps to increase the suction of the vacuum whilst lowering the energy consumption.
Indeed, we found the motor to work extremely efficiently, with us needing to only go over a spot once and already we see dust, debris, and strands of hair sucked into the vacuum, leaving the tiled floor clean of visible dirt. We imagine this is what Dyson means when it mentions it wishes to give users of the Digital Slim a "barefoot clean" in their house.
Perhaps one of the features we love best about the Dyson Digital Slim is just how light and portable the redesigned device is, as vacuuming the house is now easier than ever, especially when you are a petite Asian girl having to bring a lightweight vacuum cleaner across the home to help pick up fine dust and large debris. The convenience from Dyson's cordless technology means it is also easier to maneuver the vacuum around your house, with the various swappable tools helping to make cleaning more effective for both hard and soft surfaces like your tiled floor or mattress.
It even comes with the Light Pipe Crevice Tool, first seen in the V8 Slim, to help you clean dark corners and well, crevices, in your house.
Much like the V11, the Dyson Digital Slim also comes with an LED panel that shows you the three suction modes available on the vacuum, Eco for lower suction power but longer battery life, Medium which is recommended for everyday use, and Boost for when you need that extra bit of strong suction to suck up particularly difficult bits of dust or debris. The LED screen will also show you how much longer you have on your vacuum when using a certain mode.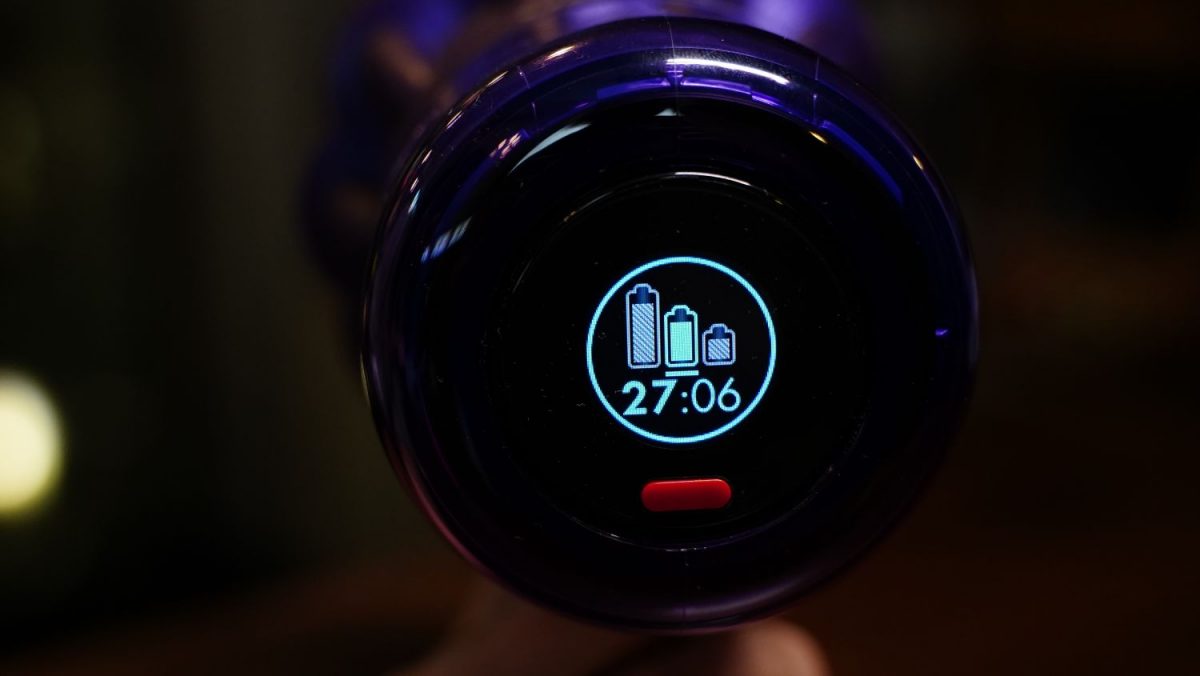 For example, after a few seconds of pressing on the trigger when using the Digital Slim's Medium mode, the screen switched to show that we had around 26 minutes of battery left before the vacuum needs to be charged. Thankfully, the battery on the Digital Slim is removable so if you have a spare battery that's fully charged then you can swap it out and get right back to cleaning your house.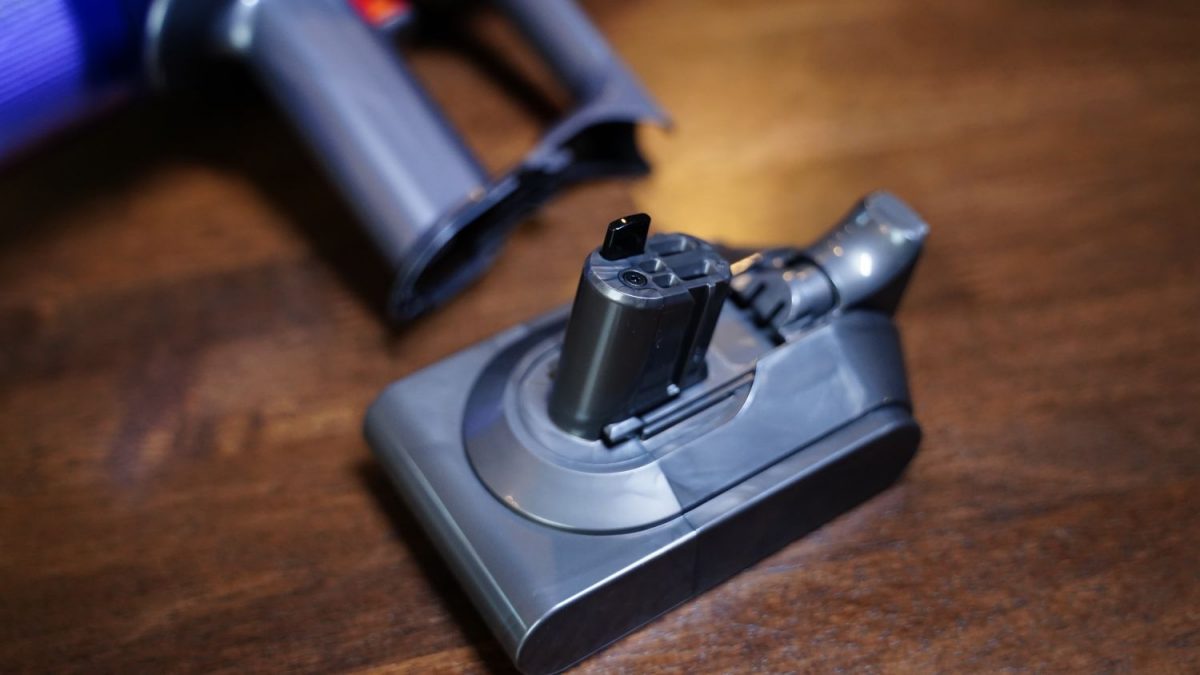 As with other Dyson vacuums, the motor of the Digital Slim is housed in a matte metallic purple body while the barrel attached, which is used to hold the many dust and dirt you've vacuumed, is transparent. This means you get a real sense of just how much dirt you are cleaning, which really adds to the sense of satisfaction after you are done vacuuming the house.
Clearing out the barrel is also an extremely simple affair, all you have to do is pull on the red handle below the barrel to open it up, emptying the contents of the vacuum into your trash bin. Though the lack of a bag does make emptying your Digital Slim much easier, we found that the lack of a bag also means particles like strands of hair tend to get stuck on the side, and will require you to find a way to remove it. But it is overall a much more convenient way of emptying your vacuum compared to traditional vacuum cleaners.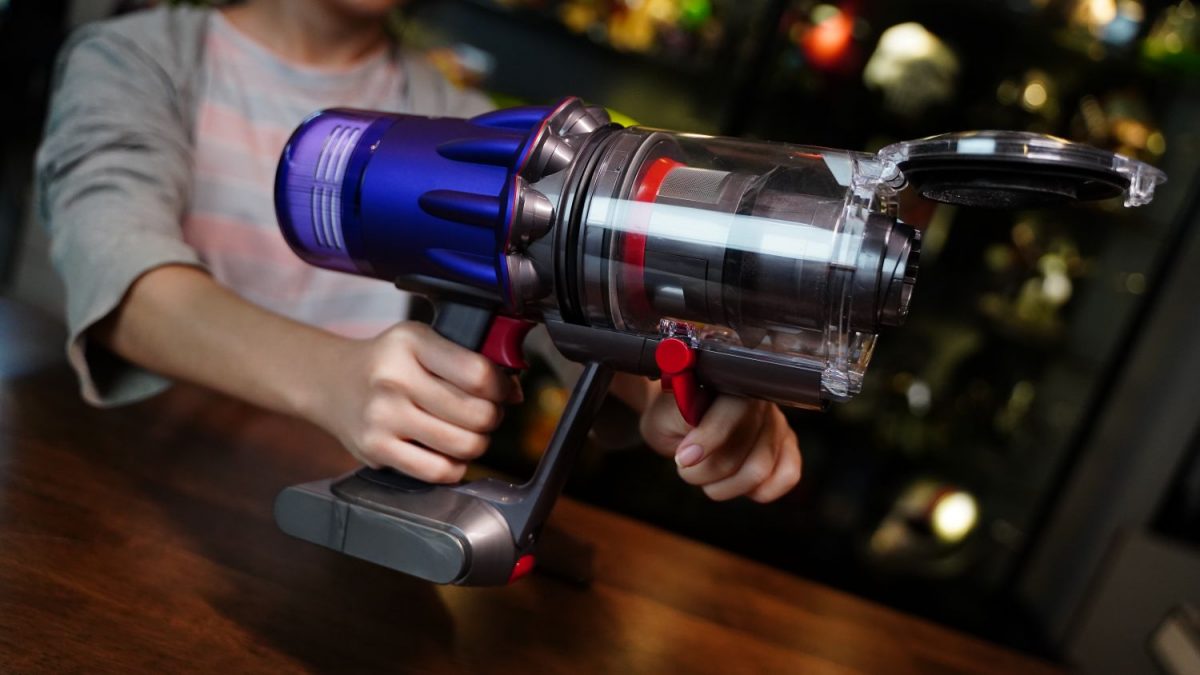 The Dyson Digital Slim is also not too noisy. Compared to the roaring motor sounds of the traditional vacuum typically used at home, the Digital Slim was much quieter, and less disruptive. Understandably, the sounds emitted by the Digital Slim in Boost mode is much louder compared to the other two modes, but it is a fair compromise to make with the motors working hard to suck stubborn dirt and debris up.
The Dyson Digital Slim Fluffy Extra is priced at S$749, which is slightly higher than the V8 Slim Fluffy, but you get a lighter, more portable vacuum to make cleaning your house less tiring, and a good selection of swappable tools to help you increase your efficiency when vacuuming so we call that a win.
The pricier Dyson Digital Slim Fluffy Plus variant costs S$849, and comes with an additional Stubborn Dirt Brush and Grab and Go Floor Dock.
GEEK REVIEW SCORE
Summary
The Dyson Digital Slim's lightweight body, weighing in at only 1.9kg, makes it is extremely easy to carry and maneuver it around to vacuum and keep your house clean without having to tire yourself out.
Aesthetics -

8/10

Build Quality -

9/10

Performance -

9/10

Value -

8/10

Geek Satisfaction -

8/10