The future for Singapore is in IT. Apparently, some folks are taking this bit of advice rather literally.
Fresh from the recent IT Show 2017, we've gotten our hands on the latest from Singapore's custom PC maker, Dreamcore. Like its more famous predecessor, Aftershock, Dreamcore dabbles in DIY custom built computer systems, made to order. But while the Aftershock guys started out with DIY gaming desktops and laptops, Dreamcore is aiming for something smaller, with the mini PC.
If you've been following their Instagram feed, design aesthetic is a critical component in the company's branding, and one can be easily lured with the beauty of their product. The Dreamcore One uses a sleek metallic case that looks way better than the regular black tower cases that have become synonymous with PCs in general.
In fact, folks such as Asus and Alienware have caught on that external appearances matter, and have built their rigs to draw eyeballs combined with RGB lighting, because, why not?
It's refreshing to see how a Singapore company has gone the other way. Sourcing a beautiful housing to contain everything necessary for the latest PC hardware, the Dreamcore One comes in different configurations, with offerings up to a Kaby Lake processor and a Nvidia 1070 graphics card. Gamers can easily do 4K gaming with this without breaking a sweat, and the small form factor means this CPU would look great in living room set ups. Living room PCs are not an entirely new concept, and even Aftershock has recently started down this path as well.
After some creative Googling, we're confident that the Dreamcore One uses a Not From Concentrate (NFC) S4 Mini housing. The casing is made from aircraft grade aluminum, and is anodized, which produces that oh-so-smooth finishing. The product shots tends to over glamourise the sleek aesthetic, but the S4 Mini casing is certainly top quality stuff, with smooth edges that won't slice your fingers.
While this might sound like an odd joke, one critical bit about DIY mini PCs is that there's actually less space to fit everything in during installation, and this includes your fingers. No sharp edges are found on the exterior, this gives portability a boost. The last thing you'd want is the casing to pierce the bag while in transit.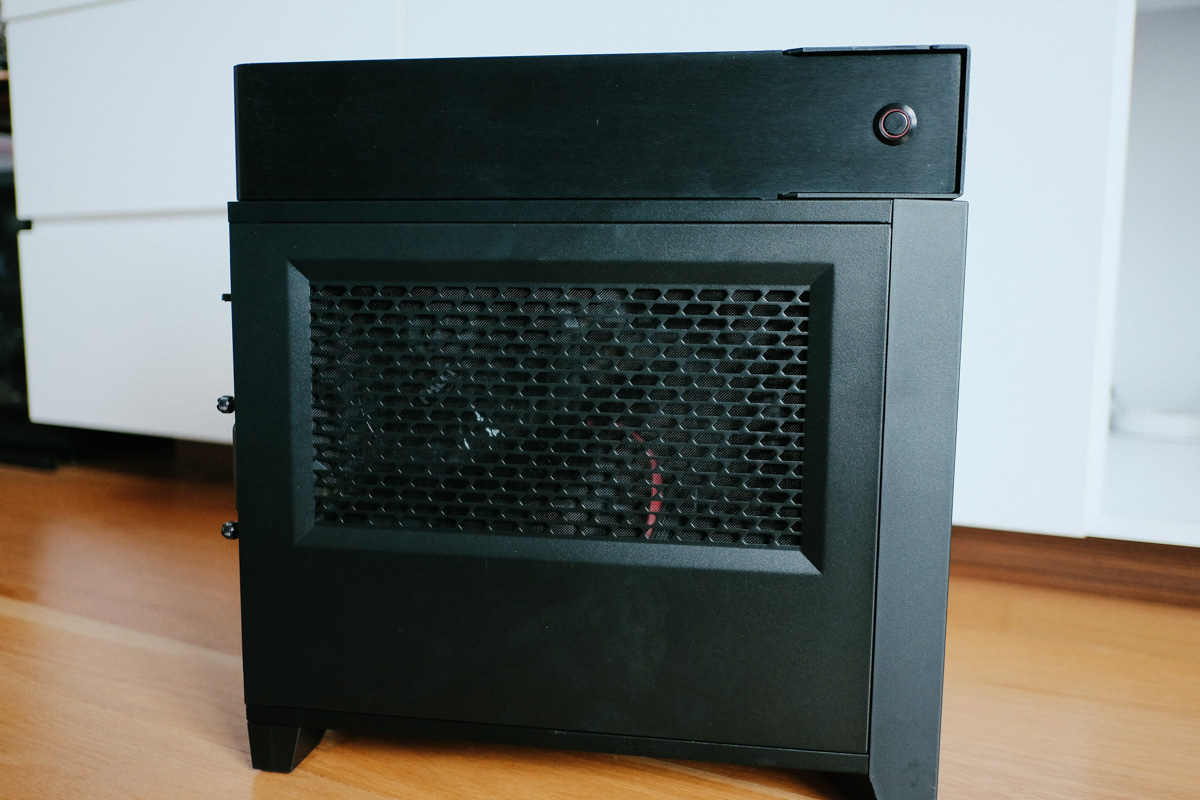 One thing the pictures do obscure is the actual size of the Dreamcore One, as the physical unit is almost the same height as my existing living room PC, which I had built years ago. On paper, the Dreamcore measures 34cm x 22cm x 6cm, so it is much thinner than my mini tower. It does look better when placed side by side with my old PC and the Dreamcore should be able to find a nice spot on the outside of the console, as opposed to being hidden inside.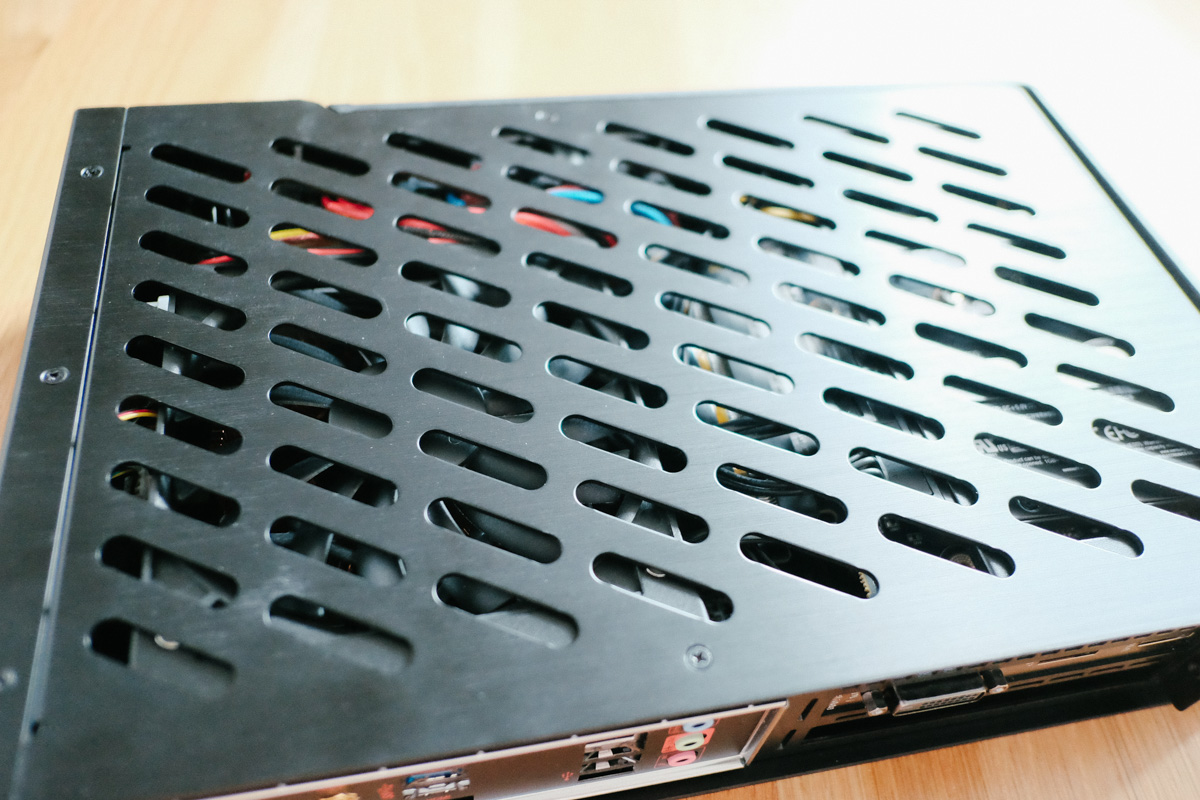 Upon closer inspection, you'd find that the Dreamcore has relatively huge vents on the side, to keep the unit cool. The motherboard and graphics card have their fans faced away from each other, so it is likely that the Dreamcore be placed vertically, and not down on its side. Enthusiasts with pets at home might want to note that these vents are big enough for stray fur to get trapped inside. We're assuming this is why Dreamcore offers a complimentary and lifetime cleaning service for your unit, which it recommends to do so once every 6 to 12 months.
With the motherboard and graphics card taking up most of the real estate within the case, one noticeable element missing from the equation is the unit's power source, which has to be an external one. The brick is huge and this is not something new on the mini PC front as even the ASUS ROG G20 Compact suffers from the same fate. It's more of a drag to lug another component around for a PC that touts portability as a plus point. Together, the Dreamcore One and power brick weighs close to 5kg.
This might not sound like much but the realm of portability has the Dreamcore sizing up against gaming laptops, so the weight does matter.
Benchmarks
After focusing so much on the Dreamcore's exterior, it's time to take the machine for a spin. For reference, these are the following specs our Dreamcore review unit came with –
7th Gen 3.4GHz Quad-core Intel Core i5 Processor
8GB 2133MHz Memory
250GB M.2 Solid State Drive
1TB HDD
Nvidia Geforce 1050Ti 4GB
This base configuration, priced at $1,820 is not exactly top of the line, but it would be more than sufficient to play the latest PC games with no problems. All games and benchmarks were carried out at 1080p resolution on my television.
CineBench
Open GL Score: 69.82 FPS
CPU Score: 509CB
Ungine's Heaven Benchmark (Full Screen, Ultra Presets)
FPS: 59.7
Score: 1503
Min FPS: 8.4
Max FPS: 153.2
In real world testing, I put the Dreamcore through its paces with Doom, Grand Theft Auto V and Overwatch, with all on Ultra or maxed settings. Not once did I encounter any dropped frames, and the games chugged along at a comfortable 60 FPS constantly. The fans did get rather loud during particular intense moments, such as when clearing gore nests in Doom but other than that, all was smooth. It was nice to know that the Dreamcore One comes with in-built Bluetooth, which means it can sync to your PlayStation 4 Dualshock controller.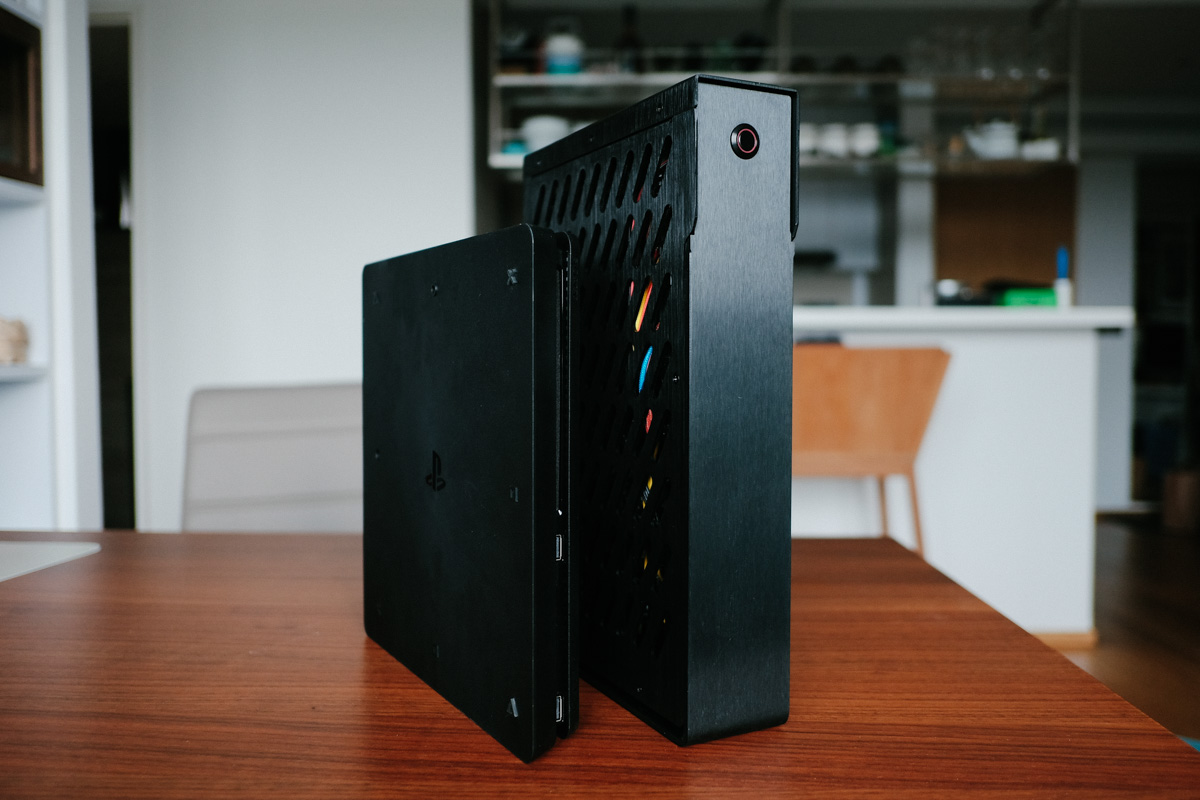 But yeah PC gamers, we know – only noobs play FPS games with a controller.
All things considered, the Dreamcore One is a great piece of hardware, with both externals and internals working well in unison. Still, there is no denying that this setup comes at a premium. Our estimates place us at about S$1,215 for the Dreamcore One's internals, and that would mean S$605 would be for the NFC S4 Mini housing and the external power adapter.
Being made small requires a bit more precision during assembly and while you can always do it yourself, you may lack the necessary skills.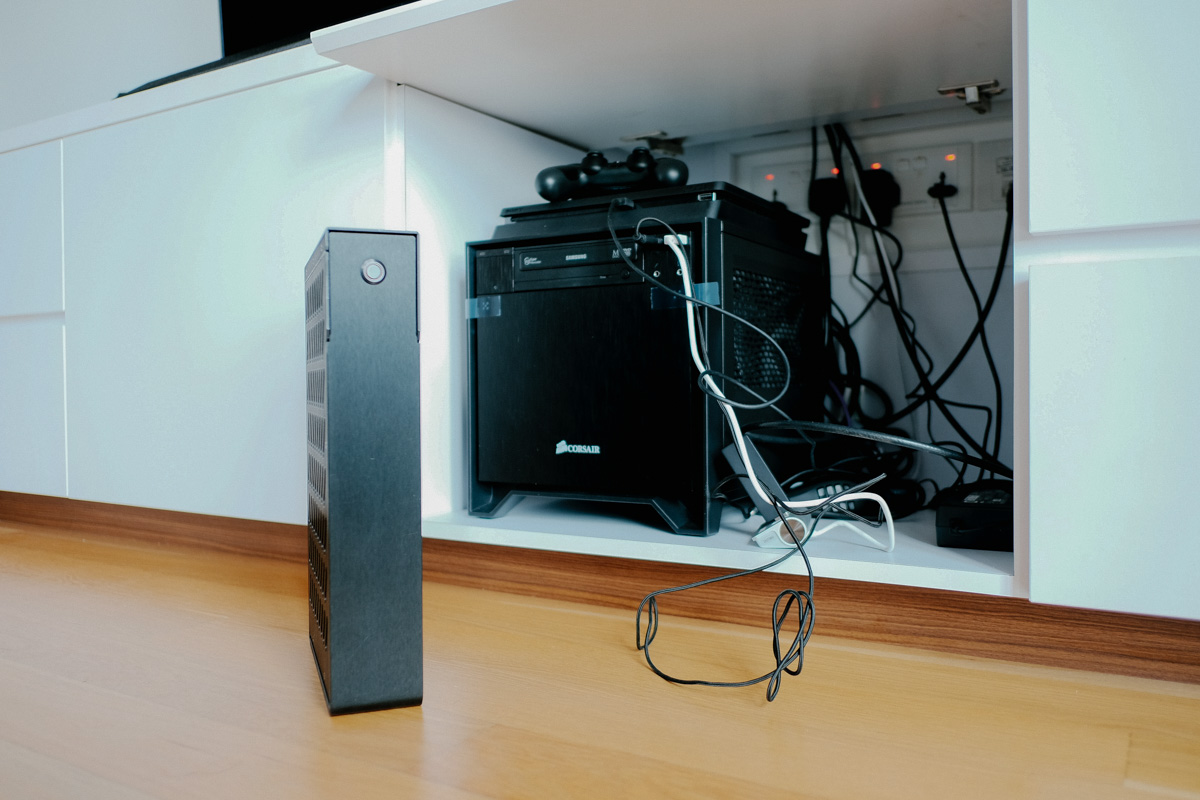 As far as marketing visuals go, the Dreamcore One does look good on a table but what is really missing is all the wires that go along with it. The huge power adapter is a sore point with this unit, and this is without any peripherals. If you're going with a fully wireless setup, then it's all good, though the lack of USB ports in the front would also be an area of concern too.
In the case of Apple users, consumers are more than willing to sacrifice some convenience (and cash) for the additional polish, and the Dreamcore One looks to fill that small niche. With prices starting from S$1,820, this might be a good option if you're looking to grab something that looks good and runs well right out of the box.
Gerald currently straddles between his love of video games and board gaming. There's nothing that interests him more than trying out the newest and fanciest gadget in town as well. He dreams of publishing a board game sometime in the future!
---

Drop a Facebook comment below!