*This review is based on the first five episodes of Daybreak.
Turn on the TV these days, and you'll find the zombie undead pop up somewhere, from comedies, romcoms, action flicks to horror titles. They all have some inspired tale to tell of the walking dead, and so does the latest from Netflix, Daybreak. 
This time, it's about what happens when kids are left to run a post-apocalyptic world? Thankfully, this is no straight-out horror or drama. Think dramedy series as Daybreak takes audiences to a post-apocalyptic world, or more specifically in Greendale, California, which has been decimated by several bombs that have turned the area into a living wasteland. This has left most of the adults into either a pile of goo, or transformed into mindless zombies, or ghoulies as they like to refer to them. 
We follow our protagonist Josh Wheeler (Colin Ford) who breaks the fourth wall to explain to us what it's like living in Greendale, having to not only avoid unexploded nuclear bombs and mindless ghoulies out to eat your brain, but also have to survive in a world populated by different gangs – you have the Jocks, Cheermazons, 4-H Club, STEM Punks and so on. Each gang takes up a certain territory but as you watch on it is clear that the athletic Jocks, lead by the perpetually grunting Turbo Bro Jock (Cody Kearsley), truly run the show. 
From the beginning, we are introduced to Josh's sole motivation in this whole show, which is to find his girlfriend Sam Dean (Sophie Simnett), who got separated right after the bomb exploded. Nothing else matters to Josh right now except to survive and find Sam and along his journey, he ends up teaming up with star-athlete-turned-samurai Wesley Fists (Austin Crute) who is a born-again pacifist and seeks redemption for the many wrongs he has done pre- and post-apocalypse, as well as with child genius Angelica (Alyvia Alyn Lind), who might seem just a touch unstable and very much a pyromaniac, but is actually a pre-teen who just really misses her mother. 
Though we said before that the show is both a drama and comedy, in reality it is so much more than just that, it is also a coming-of-age tale and a romance series all packaged into a 10-episode drama series. What we really liked about the series was how self-aware it was. It knew exactly when the situation was looking a tad too ridiculous and it calls itself out on it. Plus the show has a lot of pop culture references, and we mean A LOT. From video games like Overwatch and Street Fighter, to movies like Karate Kid, Daybreak is chock full of them and it was fun pointing out the references as they happened. 
Daybreak is also, as the kids in the show like to put it, incredibly "woke", with one of the main characters of the show, Wesley Fists, who is playing a gay black man, and cast to represent an incredibly marginalised group of individuals in society. This gets brought up by Angelica when both of them are facing off against the Cheermazons, who happen to have made it their mission to eliminate every man they come across.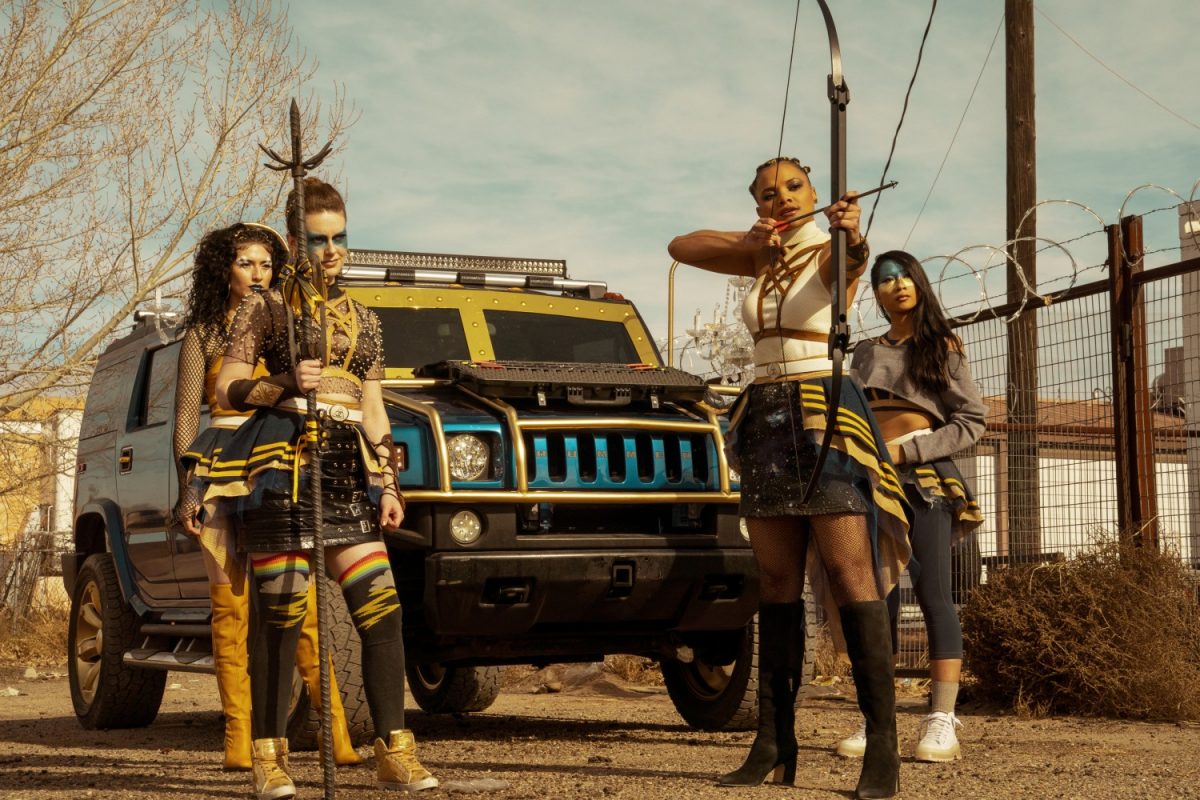 You also have Eli Cardashyan (Gregory Kasyan) constantly going around asking for votes to have him crowned "Gender Neutral Homecoming Royalty", which is a nice and funny touch to the typical Homecoming Queen or King. Though some might find it in your face, we like that Daybreak is not afraid to have stuff like this in their show.
Though the show starts off from Josh's perspective, with him speaking directly to the camera multiple times, the focus and style of the show does shift from episode to episode, with the fourth episode focusing on Angelica and her back story, and the fifth focusing on Wesley who is actually in a complicated relationship with Turbo. 
Throughout the show, we also get flashbacks to the days before the apocalypse. There we are introduced to Principal Burr (Matthew Broderick) who is Glendale High's incredibly calm, genial principal who genuinely wants what is best for his kids, which is frankly not the best temperament to have when dealing with hormonal, bratty teenagers. We also see how Josh and Sam got to know each other, and eventually get together. 
One highlight about the show is its aesthetic, of both the costumes and the sets. From the Jock's Mad Max: Fury Road inspired ensemble to Wesley's samurai get-up, the costumes all have a strong "steampunk apocalypse" vibe running through it. After all, with the world in ruins, you can now wear whatever you want, whenever you want, no one is going to care. 
One thing that could have been done better is the building up of Sam Dean's character, because audiences are often told and not shown that Sam is the nicest character ever, that she is the most popular girl in school and everyone loves her. Sure we get that one scene with Sam going around praising everyone from her school, which of course became an incredibly viral video and made Sam even more popular than she already is, but surely more could have been done to flesh her character out, given how she is the motivating factor behind all of Josh's actions.
Despite that, Daybreak is still an incredibly funny, self-aware, sometimes serious drama that is worth checking out. 
Perhaps Josh says it best when summarising what is it like living in an apocalypse, "It is never what you'd expect."
GEEK REVIEW SCORE
Summary
So now we know what it'll be like if kids were left to run the world, and we have to say it looks like a lot of fun.
Story -

7/10

Direction -

7/10

Characterisation -

8/10

Geek Satisfaction -

8/10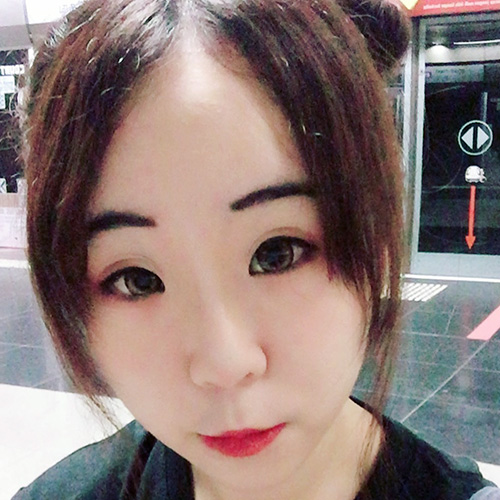 Germaine is a fun-sized introvert who loves nothing better than sleeping in on rainy days. She can be found reading fanfiction and manga while still waiting for her Hogwarts acceptance letter. It'll come eventually.
---

Drop a Facebook comment below!

---