Listen up, there are plenty of soundbars in the market right now but no one knows the best of the best like we do. Especially when it comes to Singapore-based soundbars that are value for money and have strong foundations in audio. Yes, we're talking about Creative.
Our tried and true over at Geek Culture has always been the Sound BlasterX Katana but we just had to give Creative's latest addition to their soundbar family – the Stage V2 – a try. Yes, the computer guys have created a soundbar for gaming and for your TV.
Measuring at 78 x 680 x 100 mm, the Stage V2 sounds colossal in size compared to the rest in the market but fret not this baby is slim and long. And even if it's bigger than what you're used to, the Stage V2 may just prove that longer is better.
For starters, the Stage V2's sleek black design is set to elevate the look and aesthetics of your entire entertainment set. It's minimal and clean design – with the only thing on it being the Creative logo – blends seamlessly into any room regardless of interior design and still be a noticeable addition.
When turned on, the soundbar shows off a simple light display that will inform viewers what volume it's on, or whether or not it has surround sound or other features activated. The only complaint we have is that the display only shows 2 characters or 2 digits. We get it, living minimally – but it's not very effective, especially if you're just learning what the different modes are.
If you don't like having your soundbar sitting on a console table, you would be pleased to know that this is a soundbar that you – praise God with us – mount if you have screws. It's like the heavens are listening.
With every soundbar, comes a subwoofer. Measured at 423 x 116 x 250mm, the subwoofer is, with confidence, smaller than what you see in the market, which is great in keeping your entertainment area looking stylish and clean. For us, we tuck it nicely behind our PlayStation 5 – it's like as if it was never there.
Speaking of complimenting TV sets, the Stage V2 has an impressive balanced soundscape that can take your gaming experience to a whole new level. Sure, your 4K TV looks magnificent, but they seldom have the sound to match it. Armed with Blaster's audio technologies, clear dialog and surround sound, gaming becomes a cinema-like experience that is unparalleled to playing on a regular 4k TV that promises a similar sound experience.
Playing Call of Duty: Black Ops Cold War and Demon's Souls whilst connected to Creative's Stage V2 soundbar has changed our experience with the game. When chasing after Qasim Javadi on the airport tarmac in Call Of Duty where explosions take you by surprise and bullets zip past you at every second, the surround sound helps the player in detecting where the firing or explosion is coming from, effectively bursting more adrenaline into your veins and making the gaming experience a whole lot more realistic and dangerous. When clear dialog is activated too, dialogues between the characters get more clearer and you won't have to busy yourself with reading subtitles and miss visual actions.
On Demon's Souls, fighting the Tower Knight is ten times more terrifying than it already is. The sounds of the Tower Knight smashing his shield onto the ground is enough to make your heart pump faster, and if you're familiar with the game at all, music – yes, the very dramatic music in the game – is key to making your Demon's Souls experience a whole lot more fun and exciting. In conclusion, if you were to pair Creative's Stage V2 soundbar with your PlayStation 5, chances are you wouldn't leave your home ever.
Surround sound aside, another cool feature of the Stage V2 is the ability to adjust your bass and treble as much or as little you like. This is a great little function for folks who love low bass and enjoy the ability to physically feel the rhythms and grooves in a piece of music. On the other hand, pesky audiophiles have the liberty to change the soundbar settings to their own preference.
With the ability to customise your listening experience, the Stage V2 is able to attune to whoever uses it. Not forgetting the ability to adjust how loud or soft the volume, which at this point seems like a pretty staple function.
The soundbar can get really loud and fill up an entire room. Should you have thin walls, your neighbours – and maybe even the people walking past your corridor – would be able to hear you. That being said, don't expect to be able to hear and effectively experience surround sound when you're hearing music playing in the living area from the comforts of your bedroom. Especially if you live in a maisonette. The soundbar performs best within your standard HDB living area, your entertainment room (if you're ever so bougie) or your bedroom.
How do you customise it, you ask? Easy, with a remote. The Creative Stage V2 is conveniently accessible via an IR remote control that controls more than just the usual audio and volume playback, but also allows you to switch input source, adjust treble and bass settings, and toggle Clear Dialog and Surround on or off. It is however a pretty small petite remote, so be sure to put it somewhere safe or you might just end up losing it. That said, if you've owned any previous soundbars from Creative, you cannot deny that this remote is a big leap from its predecessor.
For connectivity options, the Stage V2 has great input and output support. There's the bluetooth 5.0, USB-C Digital Audio, HDMI and AUX. The Stage V2 truly is your all-in-one system as it connects not just to your TV, but your computers, mobile phones, tablets and even gaming consoles like the Sony PlayStation and Nintendo Switch.
The best part about this product isn't its feature set or design though – this baby is priced at an affordable S$149 and to say that this is a steal is an understatement, because you won't be able to find a high performing soundbar like this at this price.
In all, the Creative Stage V2 is value for money. Of course, it may not tally up in the ways of a Sonos Beam Smart Soundbar (S$699) or even the Creative Sound BlasterX Katana (S$419) would perform, but for the sleek design, surround sound and clear dialog, it's surely a soundbar that one won't be disappointed with.
GEEK REVIEW SCORE
Summary
With a beautiful sleek design, surround sound and clear dialog features, the Creative Stage V2 is surely a soundbar that's value for money and won't disappoint. 
Overall
9/10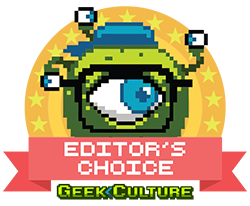 Aesthetics -

8.5/10

Build Quality -

9/10

Performance -

9/10

Value -

9.5/10

Geek Satisfaction -

9/10