There's no greater way to learn about the need for a great computer monitor than when you're stuck at home, facing your screen everyday. For some reason, a laptop screen seems adequate in the office but not good enough for the home.
Whether it's gaming, typing out documents, multitasking, or simply binge-watching tv shows and movies online, a computer monitor can dramatically improve your workflow and help the strain from your eyes. Larger displays offer more real estate to work on, and makes it easier for users to keep an eye on the content – and with a 32-inch giant like the BenQ EW3280U (S$1,199), going back to working on your laptop screen will soon become an unimaginable concept.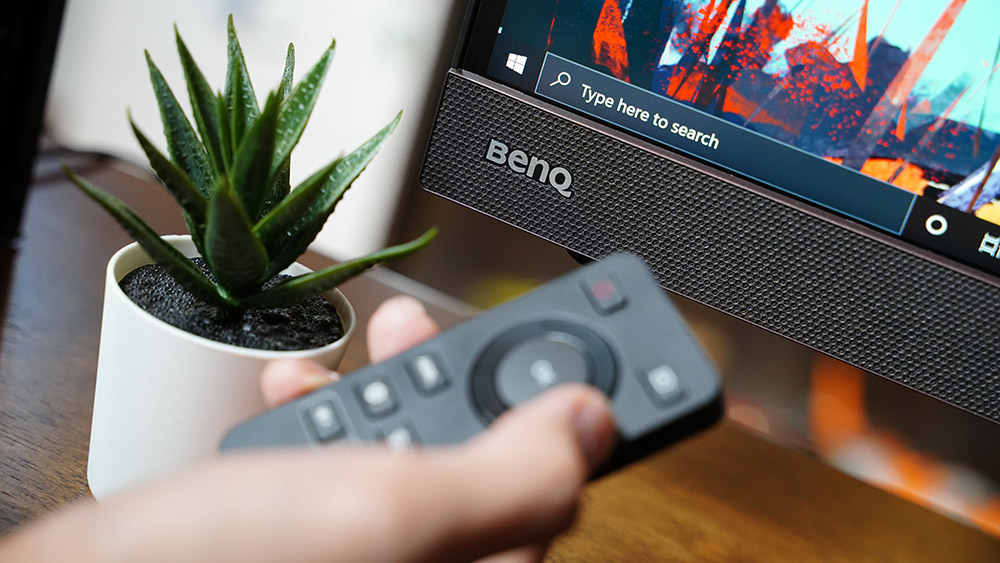 Positioning itself much like a TV-gaming monitor hybrid that BenQ terms an "Entertainment Monitor". It's designed for media consumption like 4K streaming and gaming, with its own set of high-quality built-in speakers, HDR support, and other features, including a remote control for easier access, to make this an investment well worth every cent. This also means it is PlayStation 5 ready.
Boasting thin bezels and a brushed metallic copper finish, along with an industrial metal appearance that fits in nicely with pretty much any surface, the BenQ EW3280U looks exceptionally dashing. Measuring 523.1 x 726.9 x 204.1 mm and weighing 8.1kg, the monitor comes with a slight heft and certainly doesn't fall into the pedigree of ultra-thin monitors. There's a reason for its thick build however, as it packs an impressive 2.1 stereo speaker system located at the chin of the monitor, as well as a rear-facing vent for the 5-watt subwoofer.
There are also a few niche features, such as it's B.I.+ Sensor (Brightness Intelligence Plus Sensor) which helps to detect the level of ambient lighting as well as the content being viewed to automatically adjust screen brightness, dynamic contrast and colour temperature. Alongside the B.I.+ sensor is an IR receiver for the remote, which offers plenty of control over the power, source, volume, and of course, the OSD (On-Screen Display) control panel. It comes with a rubber-like wedge remote control slot as well, so it doesn't go missing. Monitors in general have controls that are quite finicky to use, and having the remote control will help to save a lot of time and effort to get to what you want it to do. 
Physical control wise, there is a volume rocker wheel on the front-facing left side. On the rear-right sits a five-key joystick for easy menu navigation, a power button, and two custom buttons that can be mapped for quick access. The port selection sits along the rear, carrying two HDMI 2.0 ports, a Display Port, an audio jack, and a USB-C port – arguably the best feature of the lot. Apart from providing a DisplayPort Alt mode which allows USB-C-equipped computers and laptops, such as a MacBook, to connect directly to the monitor, it also supports power delivery of up to 60 watts, such that users can have a one-cable solution for charging and use at the same time.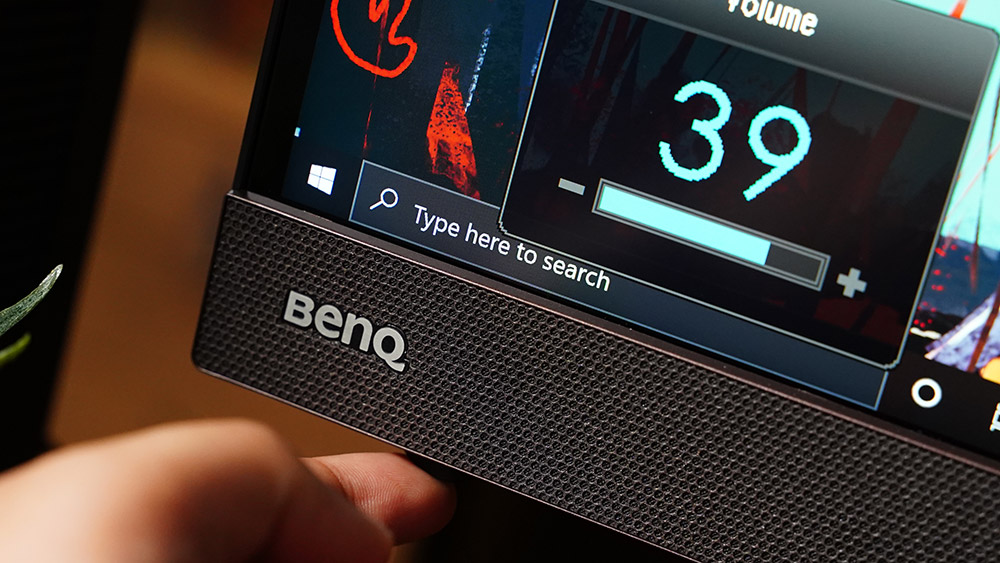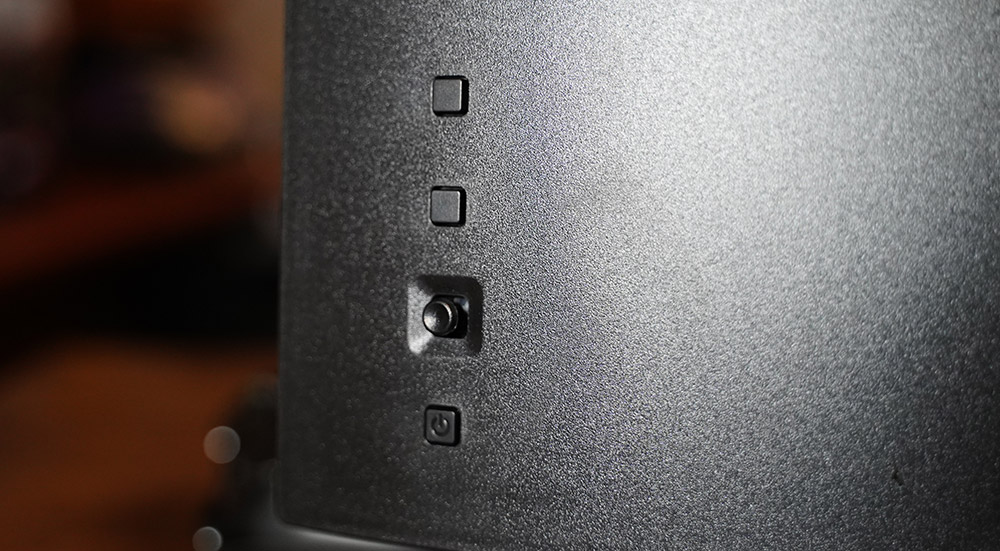 The set-up process for the monitor was a breeze. You can either mount it to a VESA arm or build it with the included matching copper colored stand, with the latter's minimal design providing sufficient extra space to store the remote control, a pair of wireless earbuds, and a phone. Having a built-in cable management system means that you'll be able to keep all plugged-in cables behind a snap-on-and-off cover, allowing for neat and tidy workspaces.
It does have a drawback though – with not much room for rotation, turning, or height adjustment, it doesn't offer a lot of flexibility. You'll be able to tilt the monitor from -5 degrees to up to -15 degrees, but that's about it. Still, that shouldn't be too much of a bother here, where sitting less than a metre away from the 32-inch display will likely not require a lot of drastic adjustment.
The 32-inch BenQ EW3280U offers a 4K HDR IPS panel that supports full 10-bit color, a native UHD 4K resolution (3,840 pixels x 2,160 pixels), 16:9 widescreen aspect ratio, and a pixel density of 138 pixels per inch matched with a 95% DCI-P3 color gamut, making it a great pick for entertainment, gaming and color work. In fact, its color performance is spectacular, showcasing detailed contrast and clear, sharp images. At 4K especially, the monitor comes in extremely handy, as it grants plenty of space to work with video projects in Premiere Pro without having to resize or hide away panels on the interface.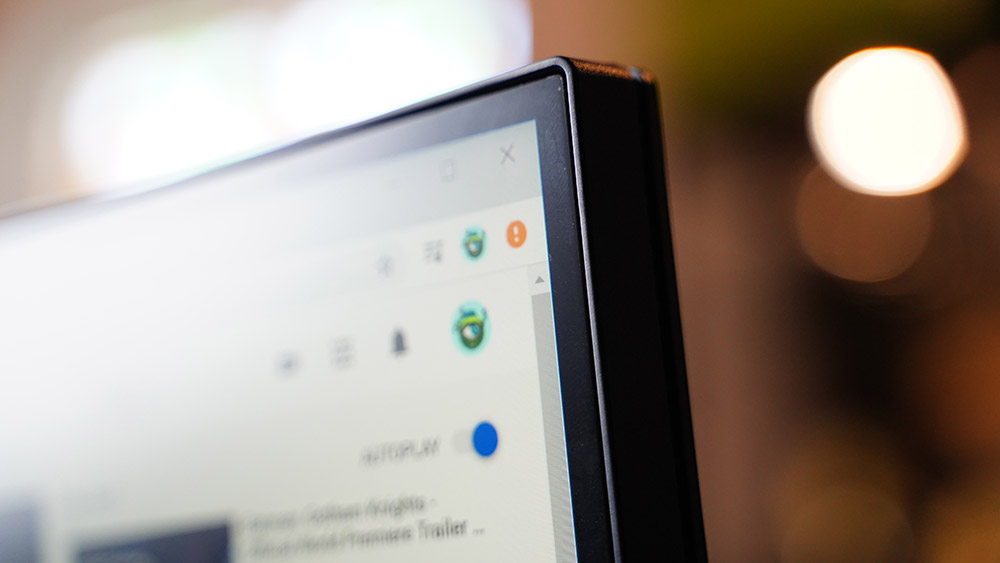 Surprisingly enough, colour calibration was decent right out of the box and there was no need to double-check the accuracy between the monitors. The EW3280U does provide a few color profiles such as Low Blue light mode to prevent eye fatigue; Color Weakness (geared towards those with Red-Green color weakness) for those who have color deficiency; M-book mode which matches the colors of your mac, and a Rec .709 mode color space which is great for video editing and stills. As usual, you'll still have a User mode for greater control over controls like Hue, Saturation, Gamma, and more.
Eye comfort seems to be BenQ's focus here, especially with its offer of a dedicated menu for Eye Care. The B.I + (Brightness Intelligence Plus), for instance, detects the ambient light levels as well as the color temperature of your environment to automatically adjust the on-screen settings for the most comfortable viewing experience. You can also activate a viewing reminder, where the IR in the sensor bar detects how long you have been sitting and reminds you when you should be taking a break. This is a monitor that's designed to be used for many different applications and potentially over long periods of time, so the variety of comfort features are useful for anyone including business elites, home users, video enthusiasts and creative professionals.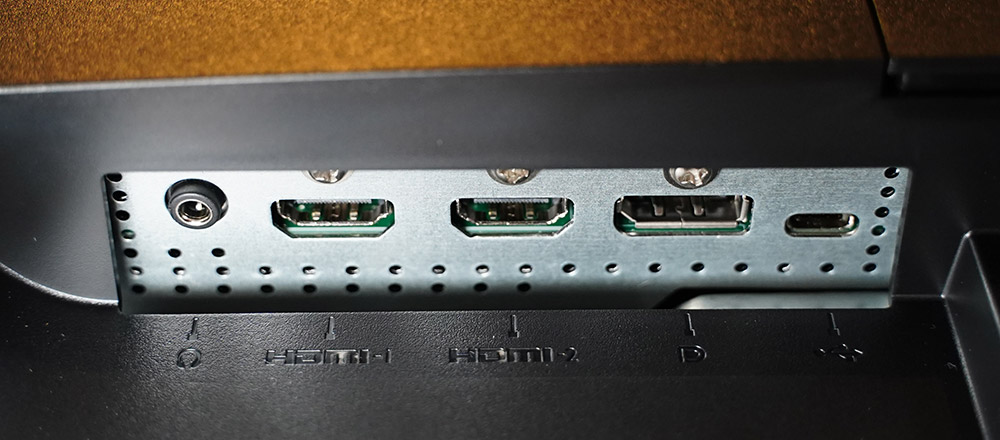 To that end, BenQ has equipped the monitor with its own proprietary technology called Intelligence HDR, otherwise known as HDRi, that uses the built-in sensor to automatically adjust the brightness, colour temperature and contrast of the image when you are watching something. It has three modes titled Cinema HDRi, Game HDRi and Display HDR, with the Display HDR capable of emulating a HDR look even if the content does not support HDR. When put to use, your mileage may differ, but the Game HDRi was observed to be more or less a constant presence for any type of application.
Fortunately for console owners, the monitor's 4K HDR support carries over to the Xbox One X and PS4 Pro as well. With AMD freesync support up to 60Hz, this is a good all rounder for casual gameplay even on PC. On a competitive gaming note however, those looking for a higher refresh rate of 144Hz and above might want to look somewhere else.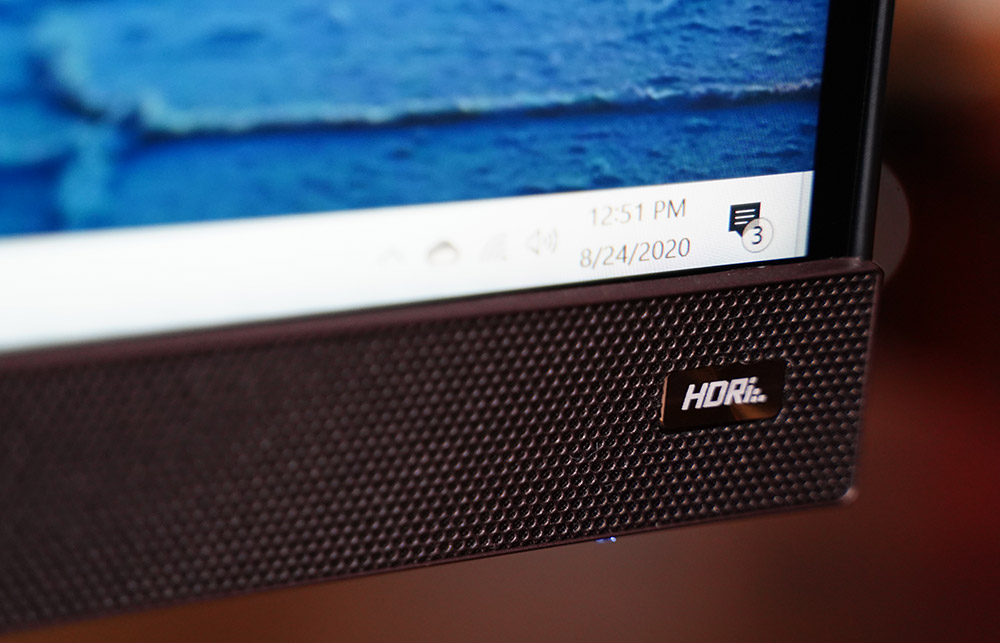 With role-playing titles and third-person action-adventure games like Ghost of Tsushima and Final Fantasy VII Remake, the visuals were striking, as its vibrant colours and stunning graphics allowed for more immersive experience. Colours are vibrant and images look even more stunning with HDRi enabled. It's gaming not just in its truest form, but also an impressive cinematic experience, too. AThe monitor has a low input lag of 5ms and little to no ghosting.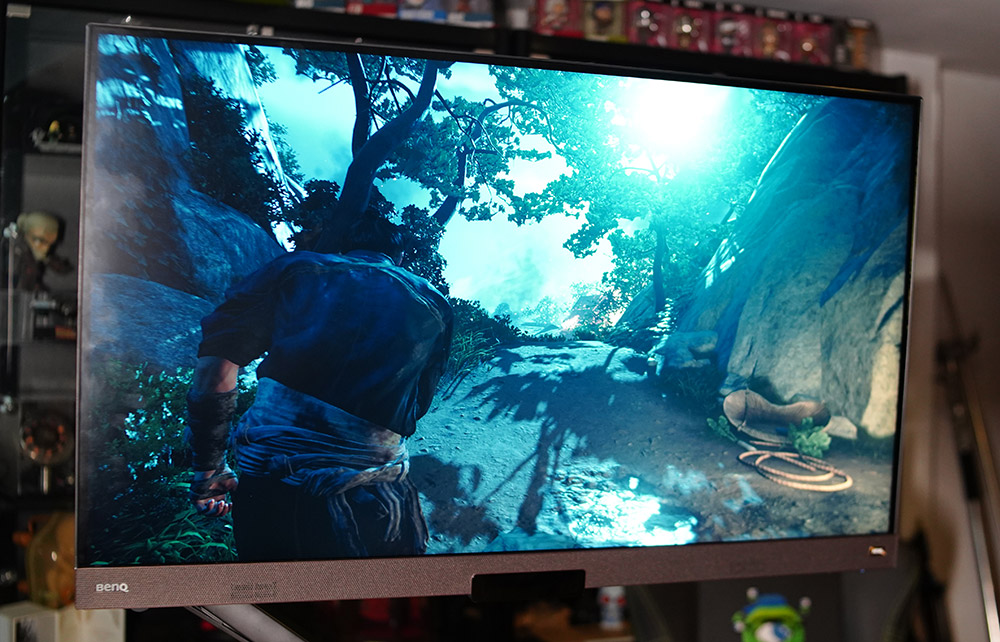 However, the forced use of B.I.+ with HDRi proved to be a frustrating restriction. While it is a great concept, what it essentially did was automatically dim or light up the backlit display in the midst of watching a movie or playing a game. It'd definitely have been nice to have the ability to turn the BI+ off to just have more control and harness the full potential of the monitor.
What makes this monitor even more of a standout is how the visuals are complemented by good audio quality. It's rare to find monitors with decent speakers and what you get here is a 2.1 stereo speaker system that sounds pretty sharp in a small room. A lot of thought went into the placement and design of the speakers. Even at max volume, no hard vibrations or distortions were felt on the chassis and table, and these can get pretty loud. The speakers are powered and designed with BenQ's treVolo engineers who also developed the company's own proprietary DSP (Digital Signal Processing), which is built to maximise the sound quality of the speakers.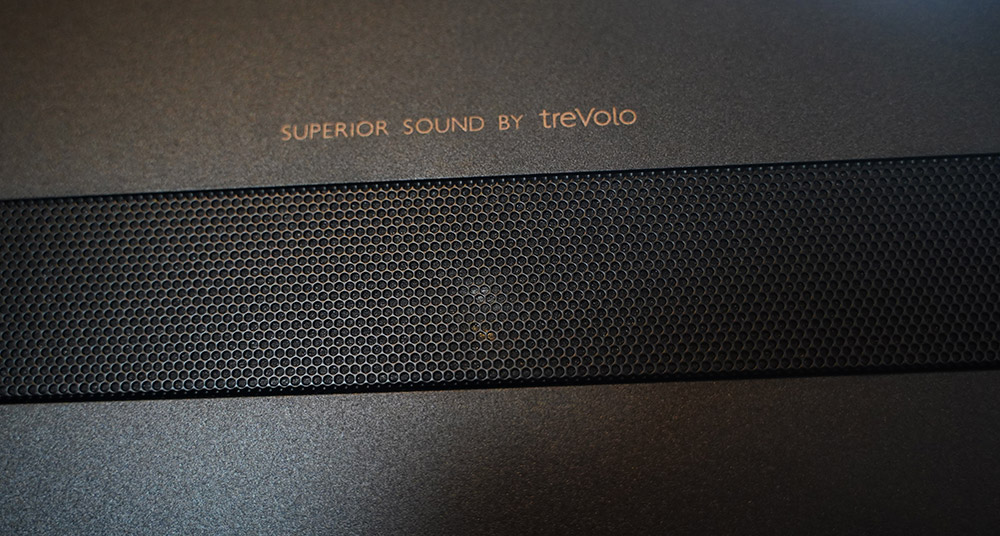 BenQ has also developed 5 audio equalisers that tailor to different experiences such as enhanced sound space with Cinema mode for better immersion while watching movies. By no means is the sound quality of the monitor rival to a dedicated speaker system, but if you compare it to other TVs and monitors at this price point, this is the best sounding monitor you would find for casual listening.
The huge drawback would be the S$1,199 price tag. If you're looking for a panel that can be used both for creative work and gaming, then the BenQ EW3280U would be a great fit not just on the desk, but also on the couch as a small bedroom set-up. If you already have a dedicated speaker set-up, or are a competitive gamer that needs a high frame rate monitor you would probably give this a pass.
GEEK REVIEW SCORE
Summary
If you're looking for versatility, the BenQ EW3280U 4K HDR Monitor does stand out as a convenient all-in-one solution that covers everything from work to entertainment. This is an amazing looking 4K panel, with plenty of real estate, built-in speakers, HDR support and a slew of user-friendly features that provides just about everything you need for an everyday user.
Aesthetics -

7/10

Build Quality -

8/10

Performance -

7.5/10

Value -

7/10

Geek Satisfaction -

8/10
---

Drop a Facebook comment below!