Apple will soon be opening the doors to the world's first floating sphere-shaped Apple Store at Marina Bay Sands on 10 September 2020. Prior to its official opening, Geek Culture had a chance to visit the store to get a sneak peek at what visitors can expect to see once the Apple Store opens.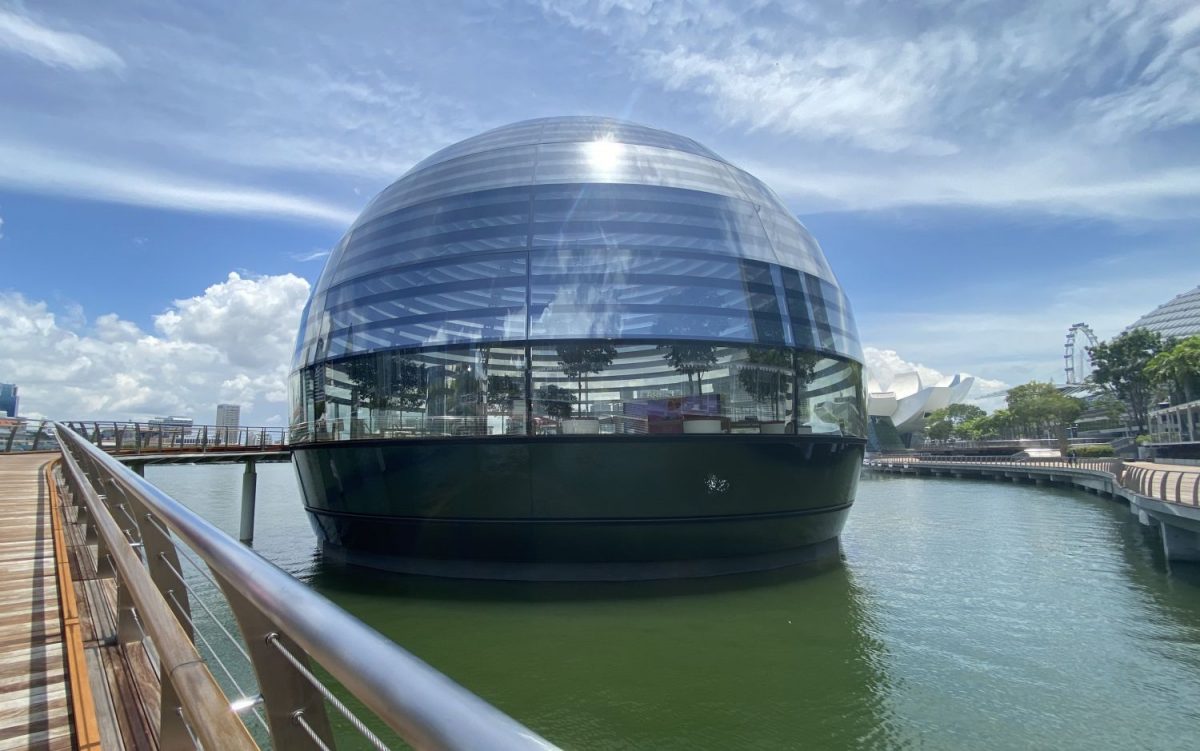 Nestled against the bustling city landscape of Singapore, Apple Marina Bay Sands sits atop the Marina Bay and is entirely surrounded by water. This helps the store to appear as if it is a giant bubble floating atop the Marina Bay.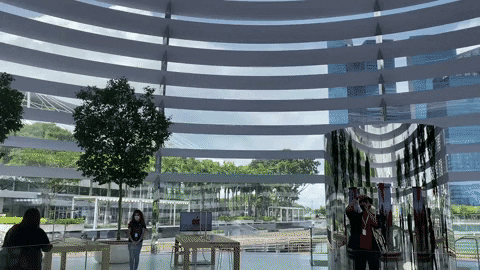 With its sphere-shaped structure, Apple Marina Bay Sands is able to offer its guests an uninterrupted 360-degree view of the city through its windows thanks to its all-glass dome structure. The glass dome is fully self-supported and is comprised of 114 pieces of high index glass with 10 vertical mullions for structural support.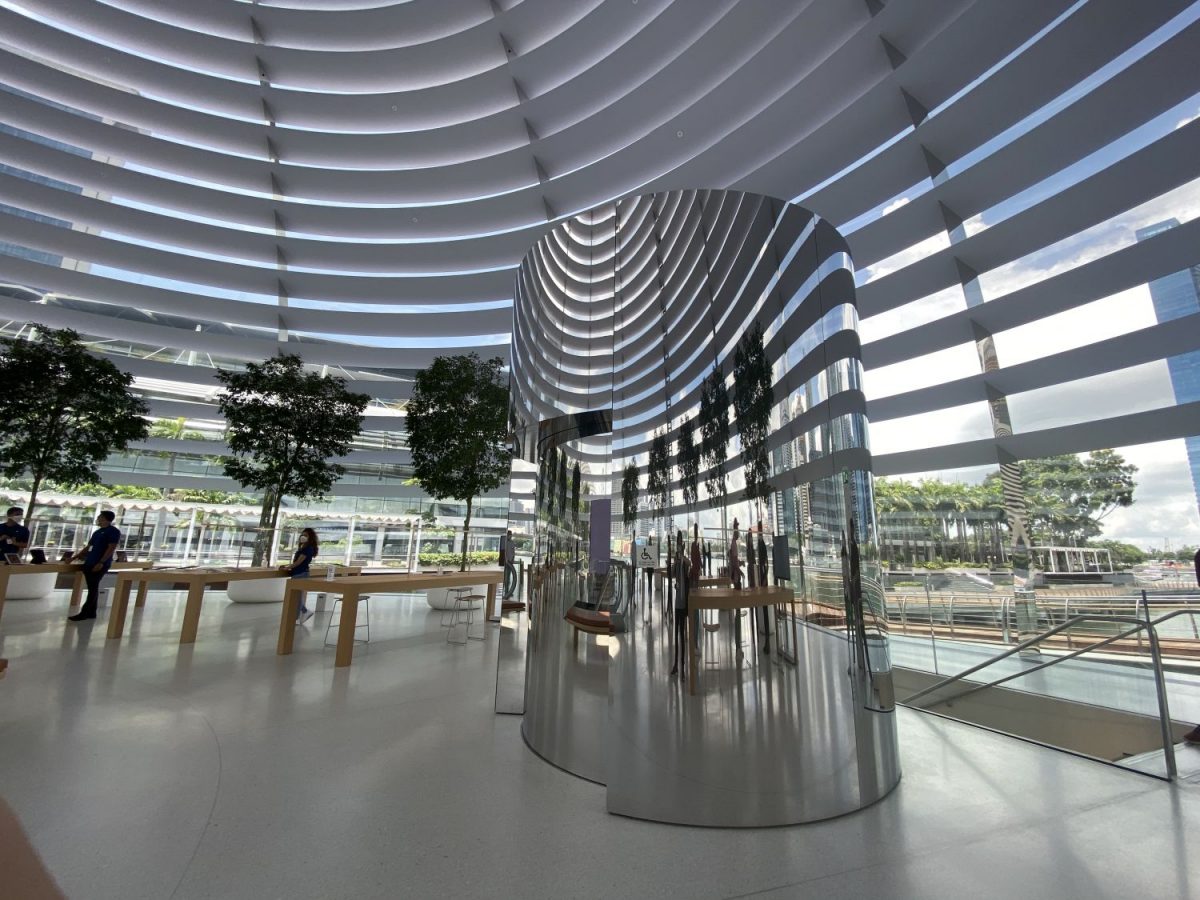 Custom baffles line the glass dome, helping to provide shelter to the Apple Store and leads up to an oculus at the top of the glass dome ceiling that not only helps to shine some line in, but is also great for taking photos with.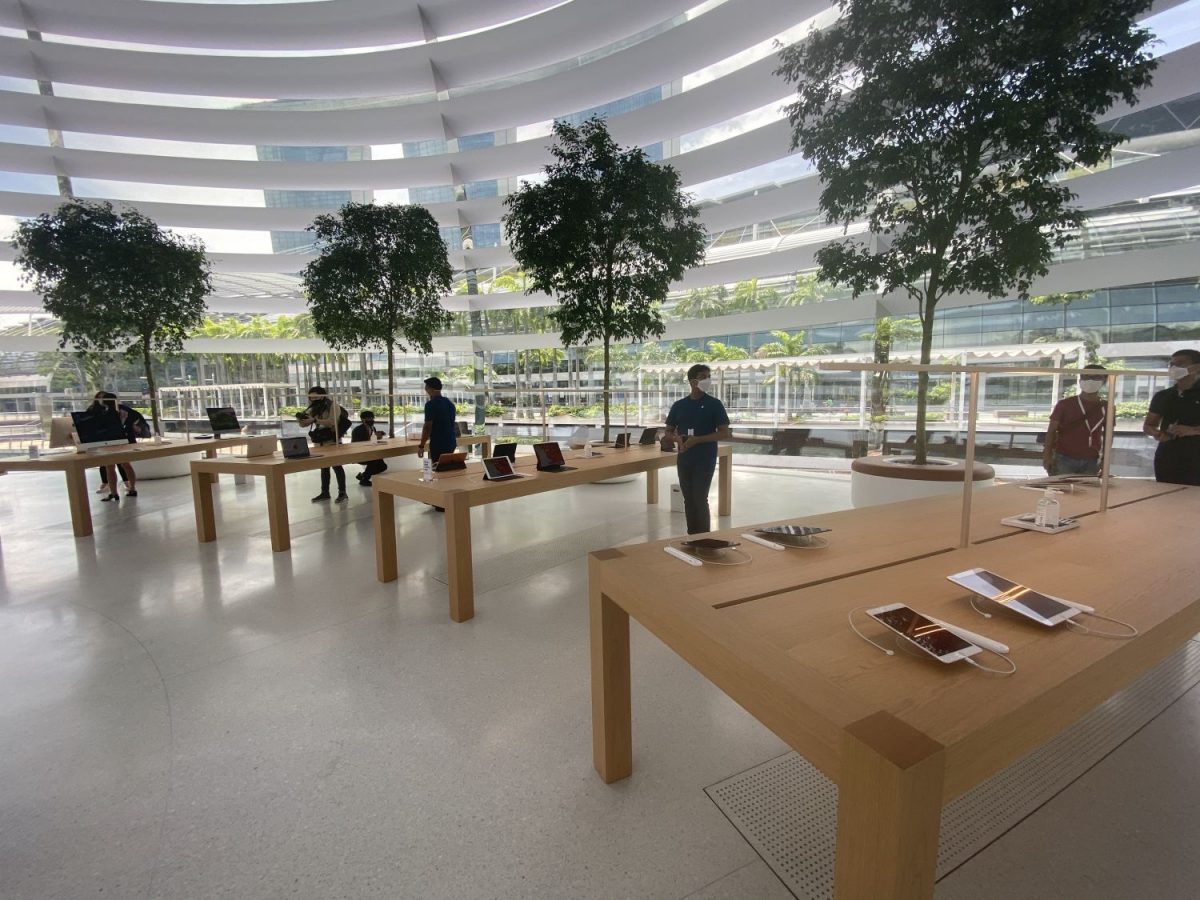 With Singapore being known as a green garden city, the Apple Marina Bay Sands also has trees lining the inside of the dome, helping to provide guests with additional shade and a place to rest.
Visitors to the Apple Store can choose to enter via the store entrance at Basement 2, which house several more of Apple's products including their phone casings and a showcase of the Apple Arcade. A quick stroll down the store will lead you to an in-store escalator to level one.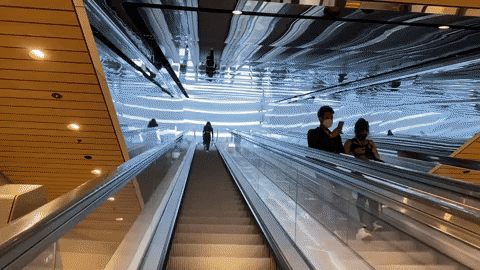 Aside from the many products on display at the Apple Marina Bay Sands in Singapore, visitors can also receive personal technical support from Apple staff who collectively are able to speak 23 different languages, including sign language. The Forum, centred around a large Video Wall, will serve as the stage for Today at Apple sessions, and developers and entrepreneurs interested in receiving training at Apple can meet with Apple team members at Apple's first underwater Boardroom located on Basement 1. 
"We couldn't be more excited to open the breathtaking Apple Marina Bay Sands in Singapore, building on our commitment to this special place that began more than 40 years ago," said Deirdre O'Brien, Apple's senior vice president of Retail and People. "Our passionate and talented team is ready to welcome this community to our new store and deliver the care and support that our customers around the world love."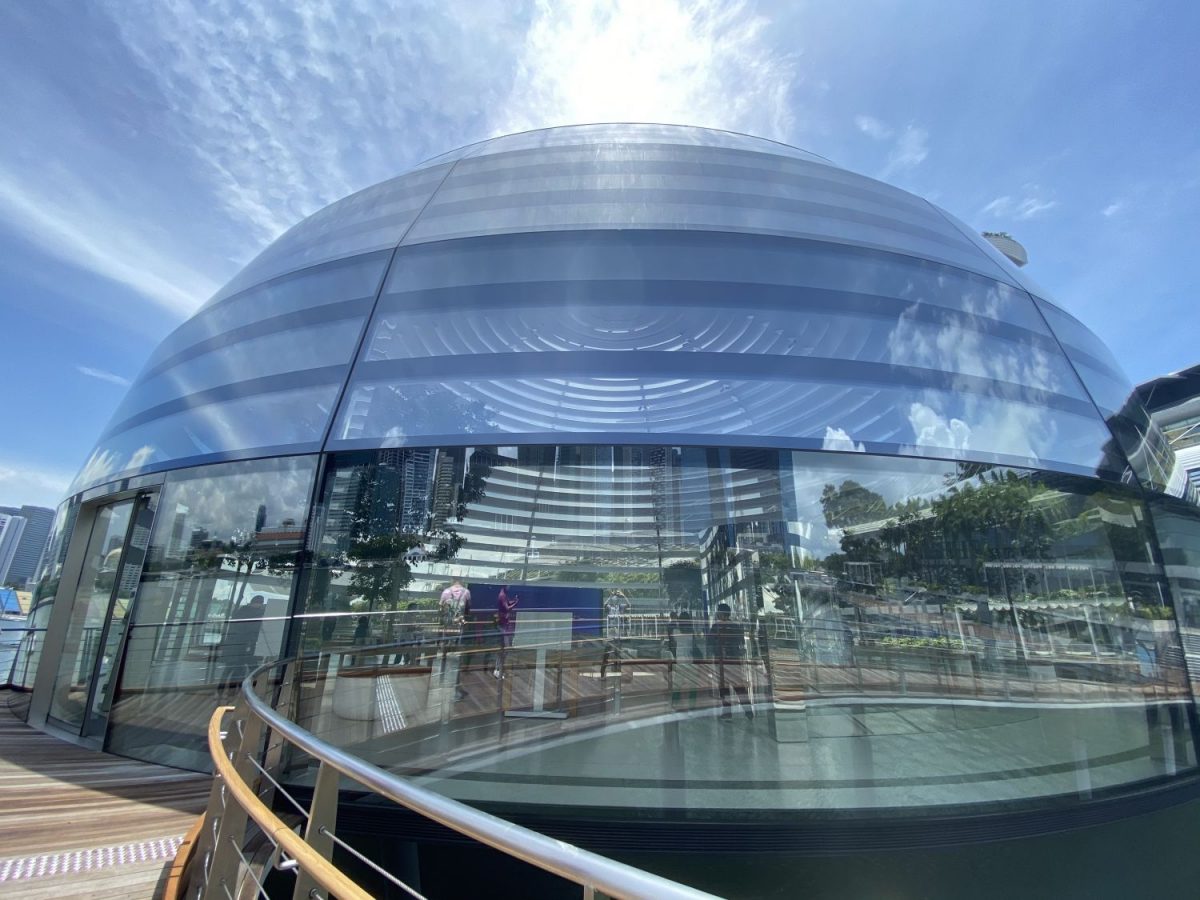 Apple Marina Bay Sands will be opening on 10 September 2020. Though to ensure the health and safety of guests, capacity at the store will be limited and those who wish to pay a visit to the Apple Store on Thursday will be required to make an appointment on Apple's website. 
---

Drop a Facebook comment below!