Sennheiser, with their no-compromise approach to audio fidelity, is ready for another bout in the highly competitive (re: there are just too many out there) true wireless earbuds market. The CX Plus True Wireless Earbuds are the next iteration of the CX 400BT True Wireless Earbuds, bringing improved battery life, and introducing active noise cancellation (ANC), transparent hearing, aptX adaptive codec support, and more.
These improvements suggest that Sennheiser is aware of how true wireless earbuds are used in a wide variety of environments, contexts, and situations, as well as what it's up against with competitors. By design, true wireless earbuds, which refer to wireless earbuds that are not tethered to each other by a wire, are portable and very convenient to use. The different use cases demand a degree of adaptability with the earbuds, so that audio quality is kept consistent, which is a task that's more complicated than meets the eye (or ear, in this case).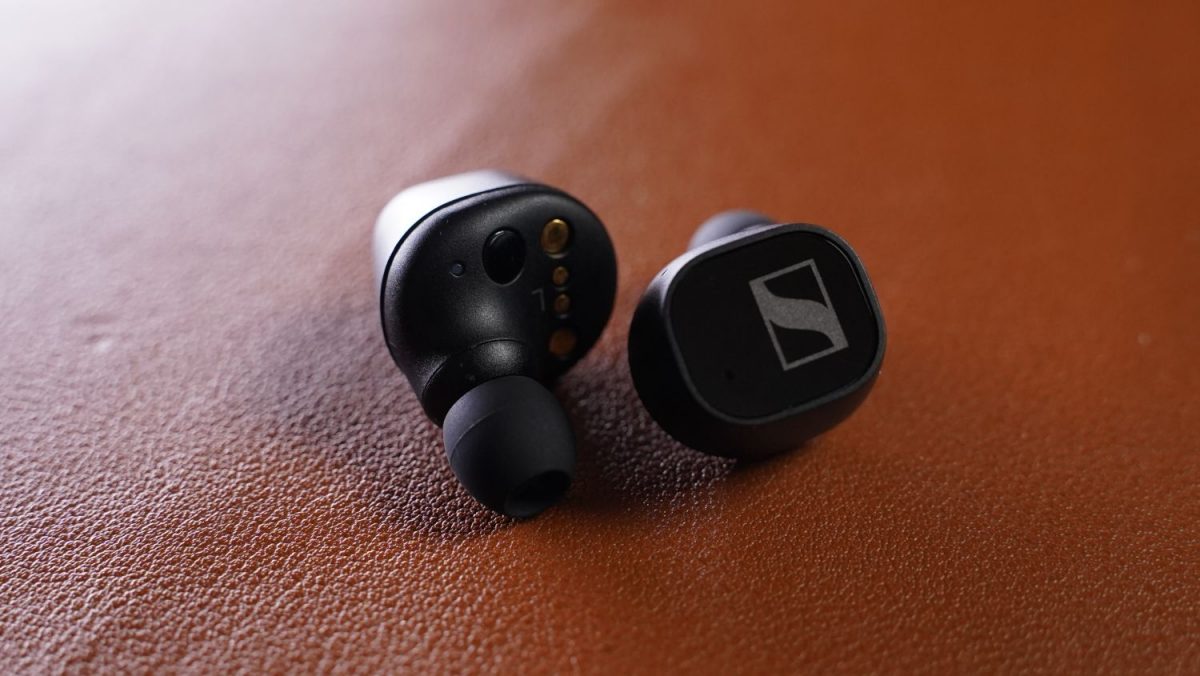 With the CX Plus True Wireless Earbuds, the superior sound quality that is Sennheiser's bread and butter is definitely still present and going strong, and the biggest draw for buying this. Listening to music with these earbuds is a treat, as the soundstage is wonderfully balanced and rich, allowing listeners to catch minute audio details. Be it the treble, mid, or bass, none of the frequencies come off as overpowering the others. This balance makes long music listening sessions very comfortable and pleasant, and the same applies to listening to podcasts as well.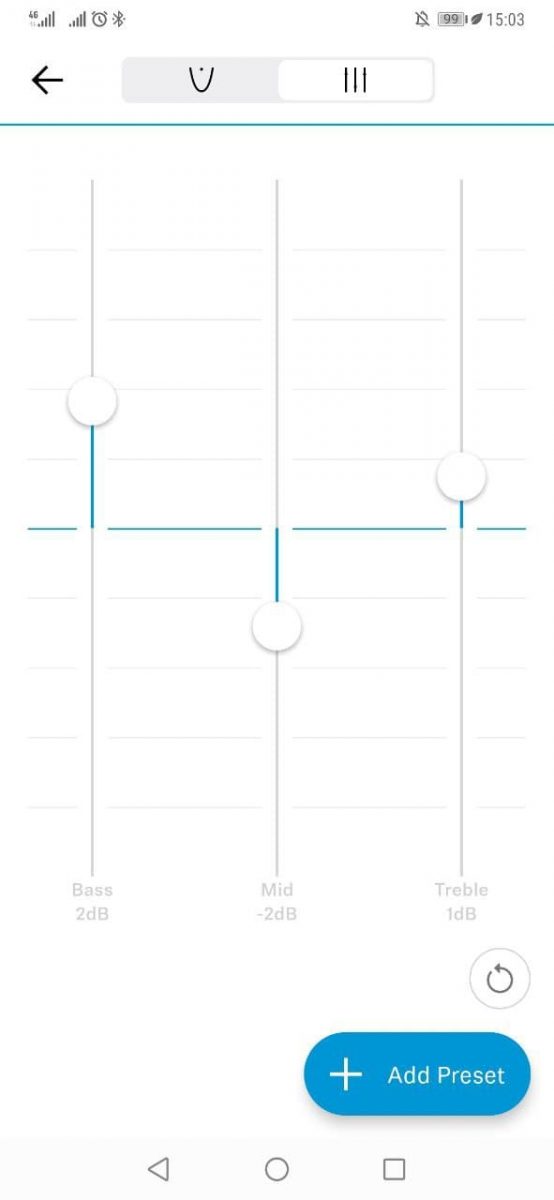 The careful tuning of the sound means that the built-in equaliser, when customised by users through the Smart Control app, generally makes the sound less well-balanced. The equaliser allows users to shift the bass, mid, and treble between -6 dB to 6 dB. The neutral preset has all of them at 0 dB, while the podcast, and movie presets have the frequencies set at levels that are more suitable for listening to podcasts and movies. In cranking the frequencies up and down while listening to music, the sound tends to become worse as that fine balance is thrown off-kilter and certain frequencies get drowned out. The presets do improve the sound for podcasts and movies, however, and are included as presets for good reason.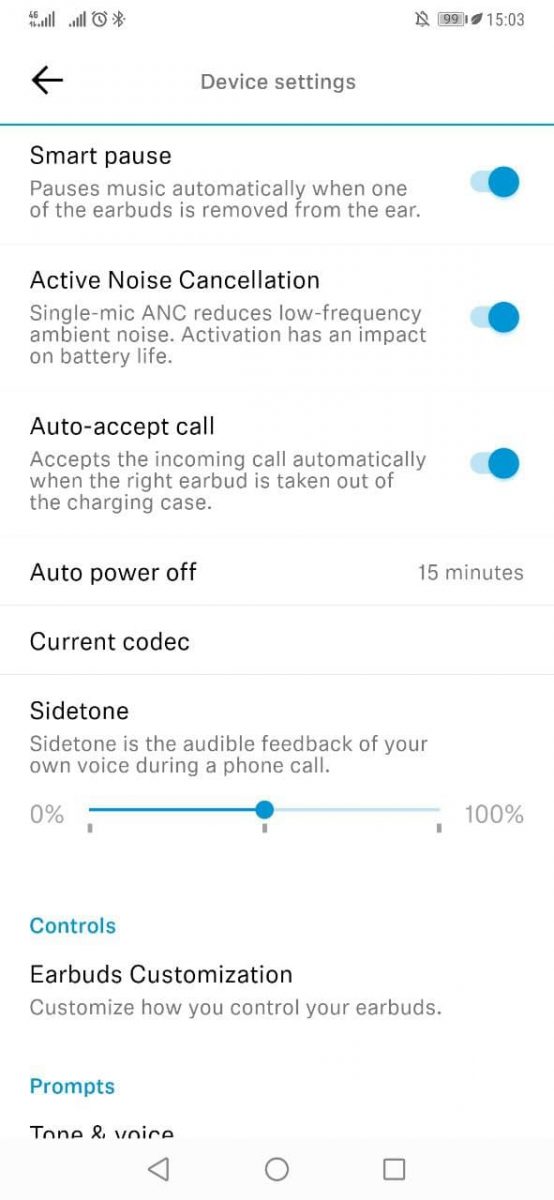 And that sound is kept consistent regardless of the environment users are in, even with the inclusion of ANC or Active Noise Cancellation. As far as true wireless earbuds are concerned, ANC is pretty much a must at this point for premium earbuds, as it is the superior way of making sure that the user experience isn't diminished by the cacophony of noises coming in from the outside. ANC for the CX Plus True Wireless Earbuds is easily activated via the touch control, where by default, three taps on the left earbud will enable the ANC. Naturally, the ANC works well, cancelling almost all noises while dampening the especially loud ones in the environment.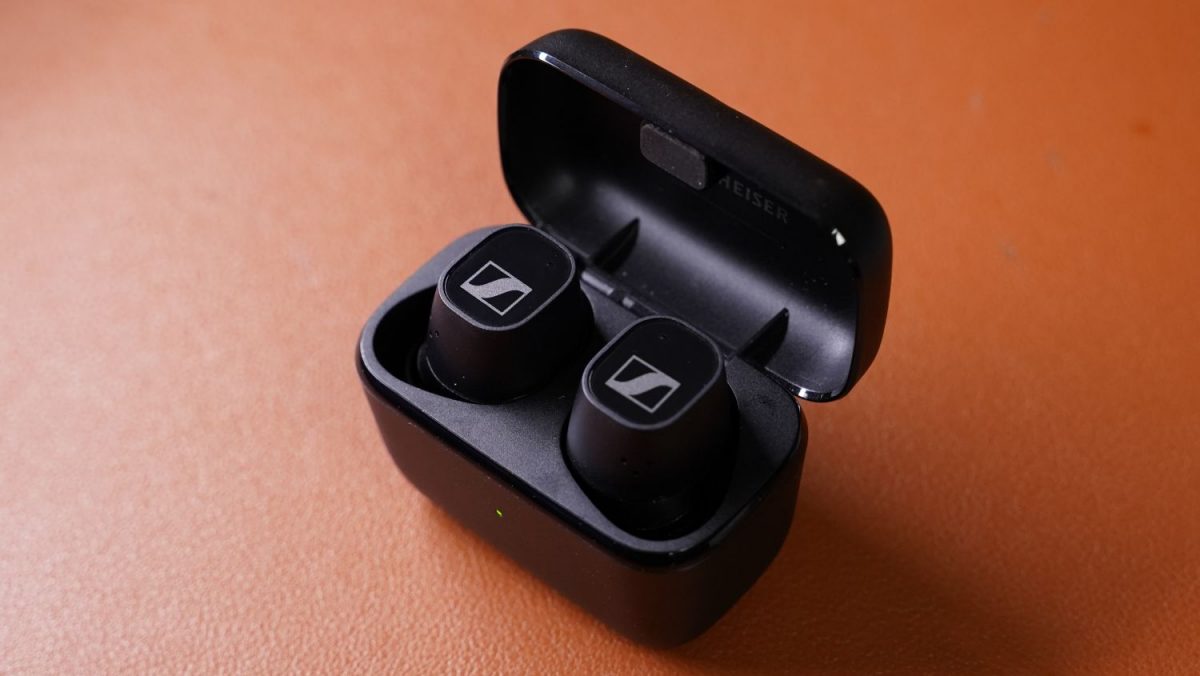 Another feature that keeps sound quality consistent is the aptX adaptive codec support. Adaptive bitrate streaming, based on both the environment and what the device is playing, ensures that the listening and video-watching experience will be smooth with minimal buffering, with the dynamic low latency mode also keeping the audio and video in sync. With the prevalence of music streaming, lossless audio is also becoming an important consideration for audiophiles, and the CX Plus True Wireless Earbuds can deliver that high-res audio effortlessly.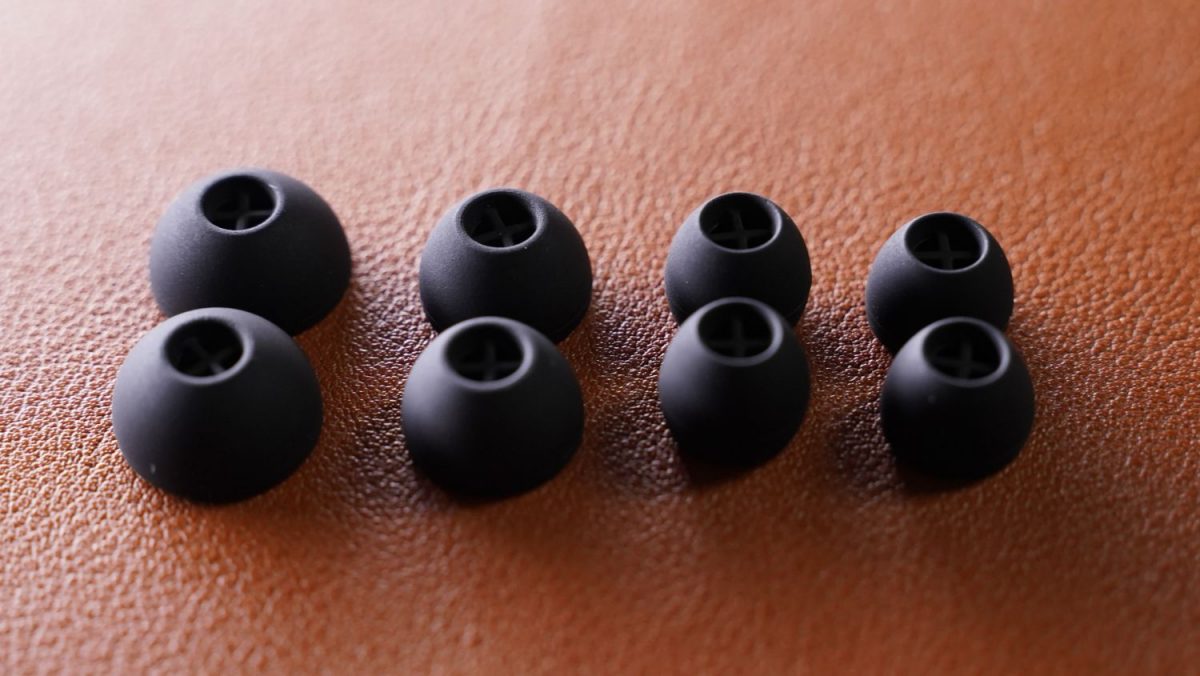 Sennheiser also understands how many are using true wireless earbuds when exercising, and made sure that the earbuds fit snugly. With four sizes of ear tips, it is very likely that users will find the best size to fit their ears. The earbuds stay stable through moderate to intense exercise, and are lightweight enough with a small build so that they won't irk users and call attention to themselves. To complement how users use earbuds while exercising, there is a transparent hearing feature, activated via a single tap on the left earbud by default, which allows for outside sounds to reach users clearly while wearing the earbuds. When enabled, users will be able to remain alert and respond to potential dangers around them even while listening to podcasts or music.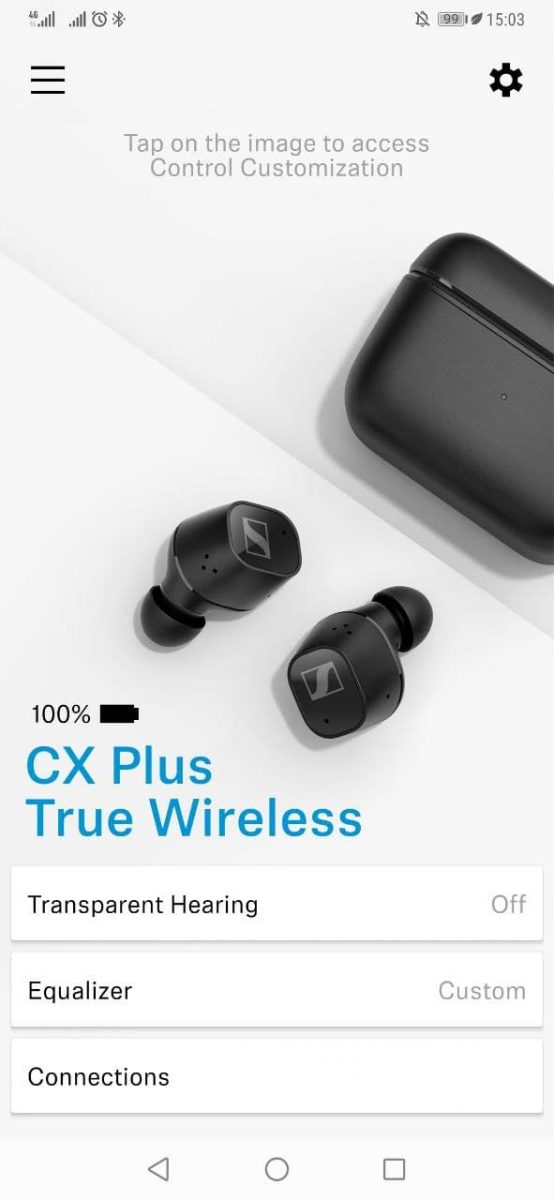 What's surprising is how transparent hearing doesn't end up making the audio quality tangibly worse. Sure, this means that the listening experience will be less immersive as users are trying to keep a lookout and avoid getting into accidents, but the sound quality is still superb, even if it ends up having to fight against the environment a little bit. This is a great feature which takes into consideration a very common use case for true wireless earbuds, and is one that should, ideally, be in place for every set of earbuds out there.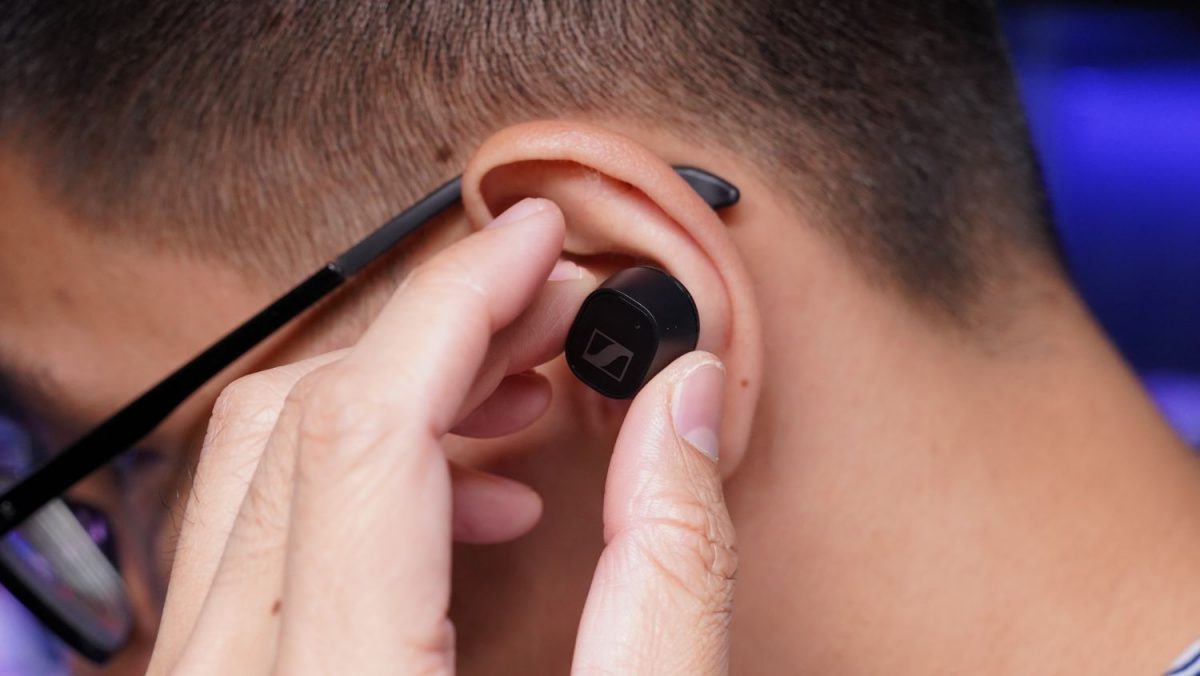 With an IPX4 splash resistance rating, these are also earbuds that can withstand users sweating as they work out. As far as the act of listening goes, Sennheiser got it down pat. It is in line with the brand's track record, where audiophiles become loyal consumers of the brand's products. Where the CX Plus True Wireless Earbuds falter is in call quality.
Given that working on the go is increasingly common now, and with calls being another common use for true wireless earbuds, call quality is also a key consideration for consumers. Sennheiser is aware of this, and thus introduced features such as an adjustable sidetone that is supposed to help improve call quality.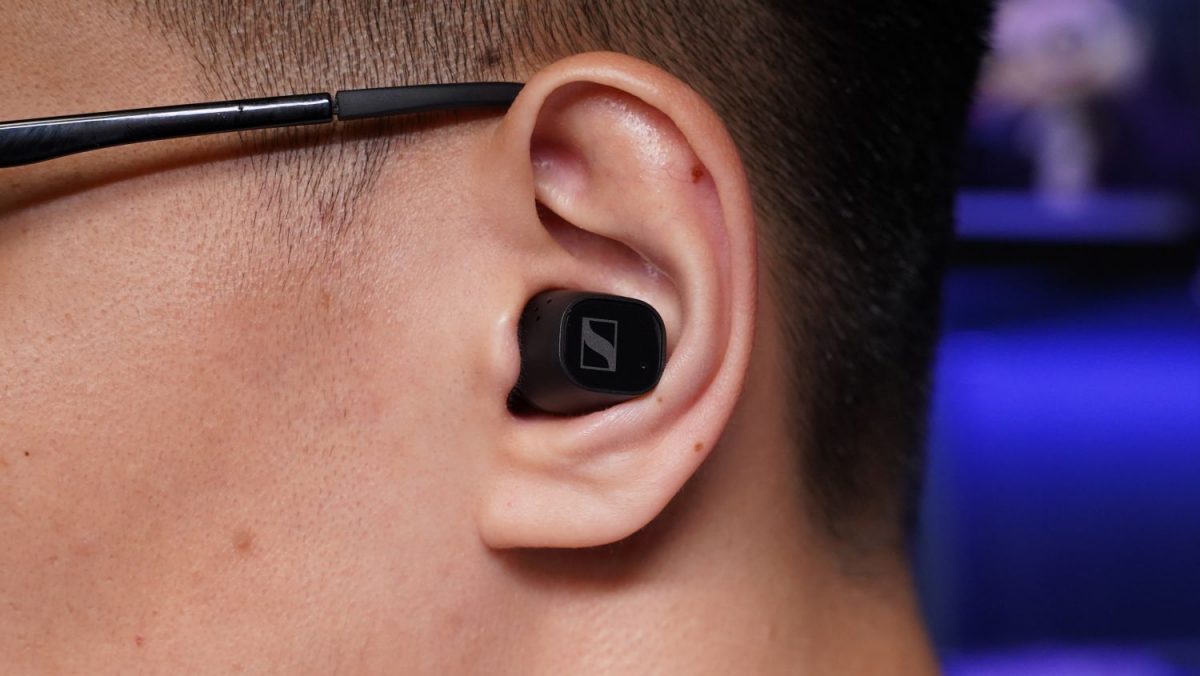 The adjustable sidetone is a slider on the Smart Control app which lets users hear themselves as they speak, as a kind of auditory feedback for users. The intention is that users will be able to better calibrate their tone and volume because they will be able to hear what they sound like, and thus settle at a comfortable and nominal speech quality. Frequently, when users speak through true wireless earbuds, they tend to end up speaking louder than they intend to, and this feature strives partly to combat that. The adjustable sidetone does work, and it is quite a fun feature to experience and play with. However, while this feature works, it doesn't resolve the issue of users sounding unclear to people on the other side of the call.
The 4-mic array doesn't do a good job in terms of voice transmission. Users using the CX Plus True Wireless Earbuds will hear whoever they're talking to loud and clear, but the ones they're speaking to will find the users sounding distant and muffled. There is some irony here, with the adjustable sidetone meant to help users avoid speaking too loudly yet they often end up having to raise their voice anyway just so they can be heard clearly.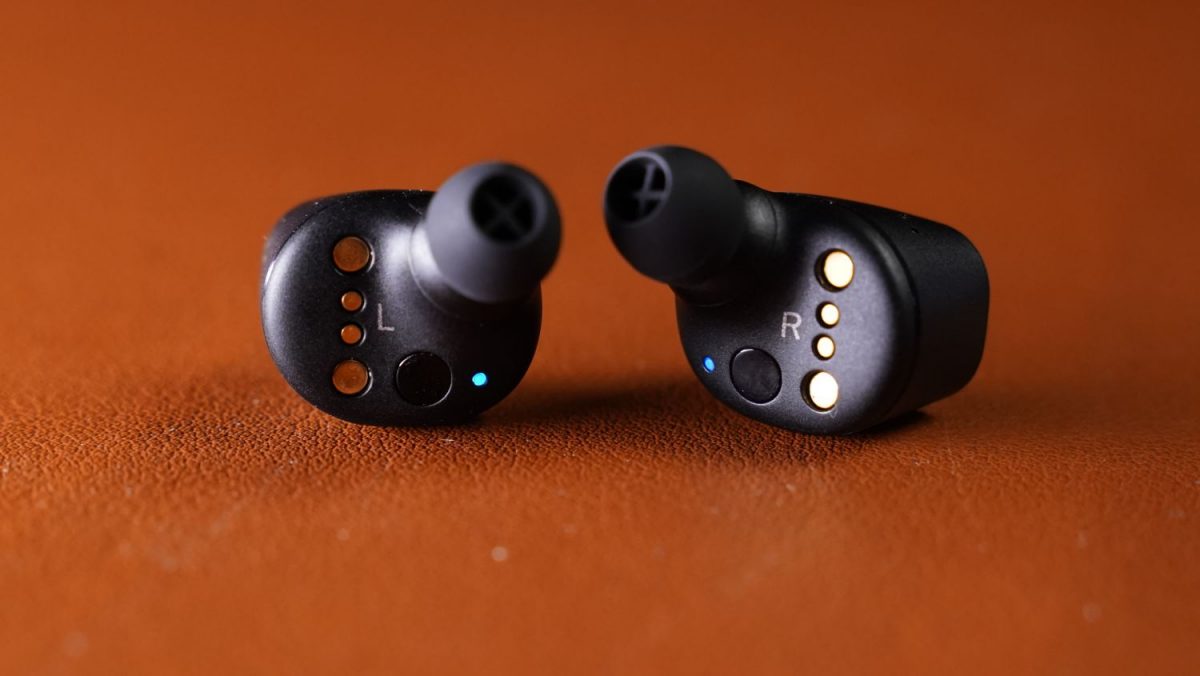 Other features such as the eight-hour battery life with up to 24 hours including the charging case (which charges fully in 1.5 hours) makes these earbuds highly convenient for everyday use, as a single full charge can last a few days for those who use them moderately. The Smart Control app allows users to customise the touch controls to best suit their needs, while also allowing quick switching between paired devices all in a couple of taps, which also speaks to how the earbuds are designed to be versatile and to be used generally, both for calls and for listening pleasure. Therefore, this makes the unsatisfactory call quality a disappointment.
At S$259, this makes the Sennheiser CX Plus True Wireless Earbuds pricier than the average pair of earbuds, but as far as audio quality is concerned, these earbuds are superb. However, it leaves much to be desired when it comes to call quality despite the complementary features, which can feel like too much icing and not enough cake. As such, these earbuds are suitable for those who are planning to use them primarily for listening to music, podcasts, and videos across a variety of devices and while exercising, but are not the best choice for those who find themselves making frequent calls.
GEEK REVIEW SCORE
Summary
Sennheiser's CX Plus True Wireless Earbuds deliver the signature superb sound quality that the brand is known for, making for a great listening experience, be it for music, podcasts, or videos. The transparent hearing feature, snug fit, and small build also make for a good pair of earbuds for exercising. However, the call quality on them still leaves much to be desired.
Aesthetics -

8.5/10

Build Quality -

8/10

Performance -

8.5/10

Value -

7/10

Geek Satisfaction -

8/10