Since the launch of the new 12th Gen Intel processor, there's never been a better time to build a new PC to stay ahead of the curve. We wanted more power and thanks to Aftershock PC, we now have a new machine and it's looking sweet!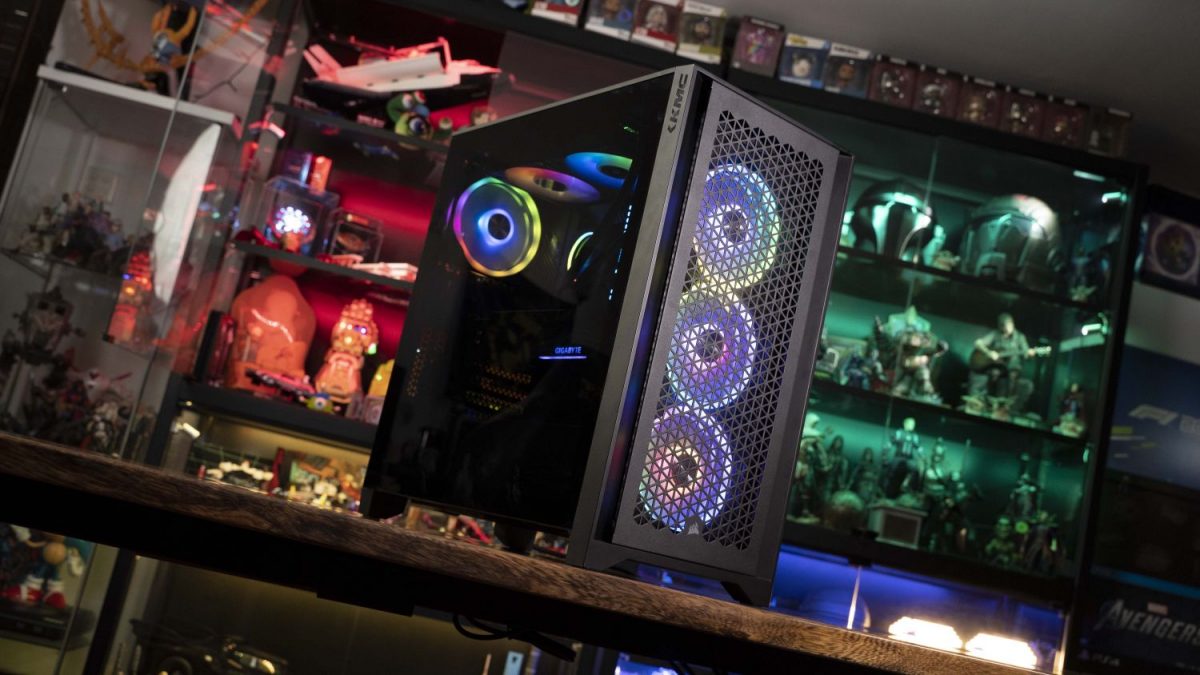 First off, let's look at the specs that are powering this beast:
Case – 4000D AIRFLOW Tempered Glass Mid-Tower ATX PC Case (Black)
RAM – Corsair Dominator DDR5 2x16GB 5200mhz
CPU – Intel 12th Gen Core i7-12700KF Processor
GPU – Gigabyte RTX 3080 Gaming OC
PSU – Corsair RM 850 – 850 Watt 80 PLUS® Gold Certified Fully Modular PSU
Cooling – Corsair iCUE H100i Elite LCD Display Liquid CPU Cooler
Motherboard – Gigabyte Z690 AORUS Master (LGA 1700/ Inter Z690/DDR5)
Fan – iCUE QL120 RGB 120mm
While the black looks way more subtle than our previous white build below, it certainly has its charm.
These days PC desktops have become statement pieces with the exterior being equally as important as its innards. For that, we had the help of Corsair to assist us in decking this build out.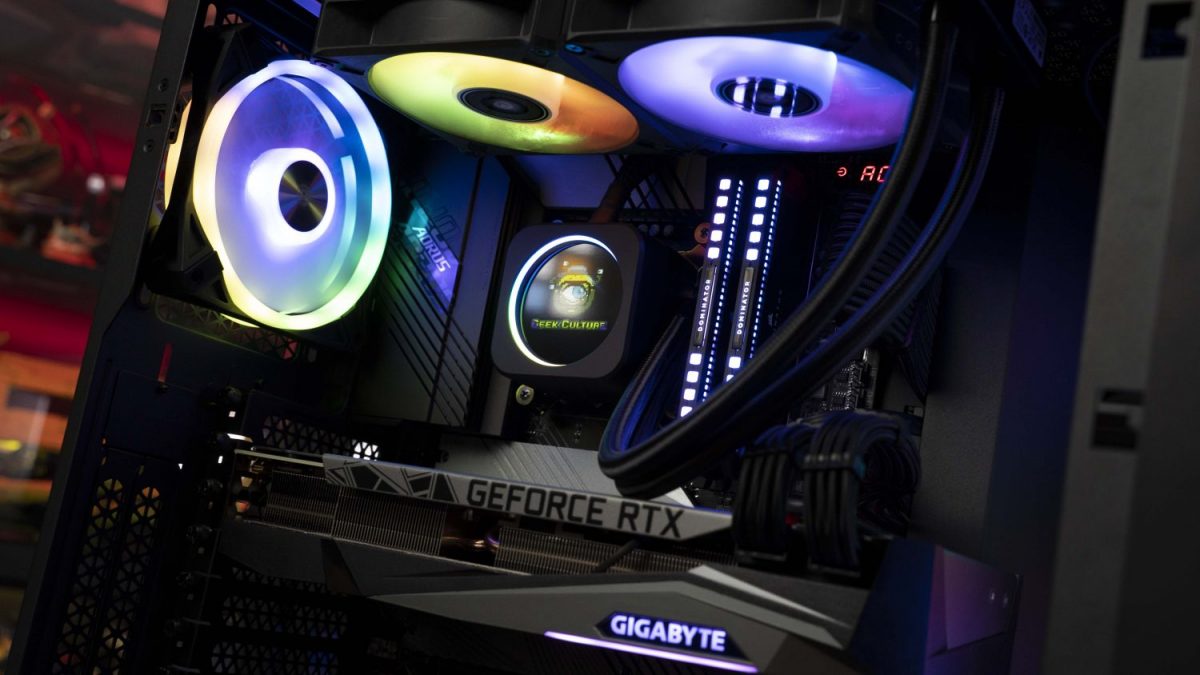 Starting off with the case, the side glass panel is easily removed and allows the awesome RGB lighting to shine through. At the same time, it gives us quick access to the parts within just in case we might need to swap out the GPU or the RAM.
Considering that RGB RAM is becoming more common in the market, there's something about the design of the Corsair Dominator DDR5 RAMs that makes it stand out. Not only does it look good, no bottlenecks to be found here based on our initial benchmarks. With the only difference here being the upgraded RTX 3080, we don't expect any major performance fluctuations.
With all this power being packed into one place, the PC has been able to keep cool and quiet even whilst gaming. Thanks to the solid airflow of the case and the ample amount of fans, this build can handle pretty much everything thrown at it.
Specifically, we've opted for the iCUE QL120 RGB 120mm fans to light up the rig overall. For folks who have bought RGB fans in the past, you'd notice that the light bleed and overall dispersion of the light is never uniform. With the iCUE QL120, those issues do not manifest at all.
Not too glaring with just the right amount of glow, the fans provide a nice ambience to help illuminate and add character to any setup.
One of the most eye-catching aspects of the build outside of the light is the Corsair iCUE H100i Elite LCD Display Liquid CPU Cooler. It's an animated LCD that allows you to customise pretty much anything from static visuals to GIF animations. We've opted for our Geek Culture beholder logo here and it's super easy to set up.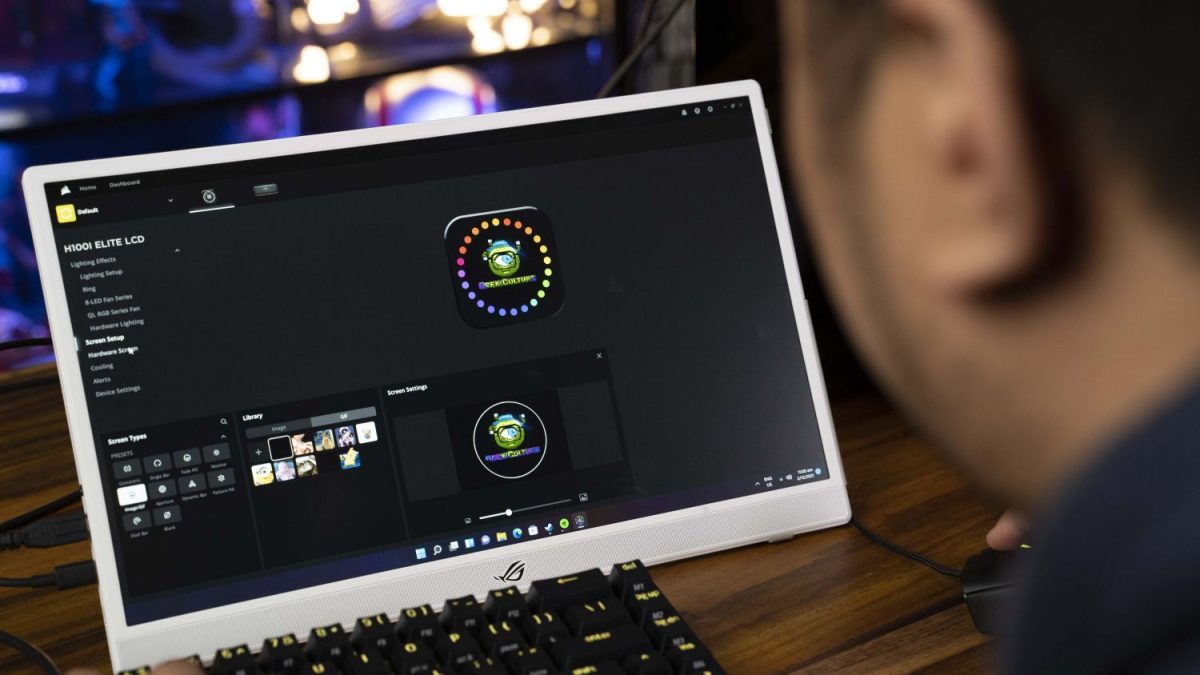 Piecing it all together is Corsair's iCue software that helps sync up all the light for the fans, cooler and even RAM in one place. With a multitude of options to choose from, first-time users will spend plenty of time here tweaking all the various options available.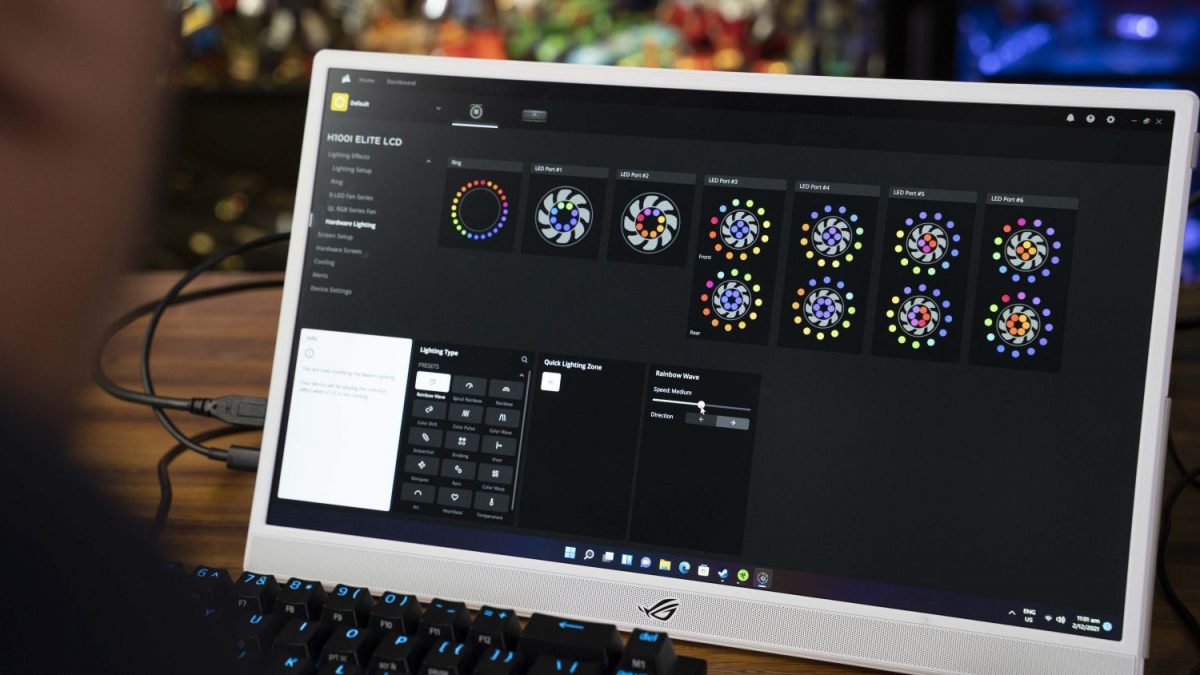 Not content with just handling the lighting controls, the iCue software helps monitor the temperatures within the PC as well. If gaming gets too intense, users are able to not only change up the fan's speeds but also tune down the lights to help bring down temperatures with specific triggers.
If you're looking to grab your next PC build, Corsair has it all to make it visual eye candy. Head on over to Aftershock PC to pick out your new rig!
Gerald currently straddles between his love of video games and board gaming. There's nothing that interests him more than trying out the newest and fanciest gadget in town as well. He dreams of publishing a board game sometime in the future!
---

Drop a Facebook comment below!