What was once a rig of luxury for a niche audience has gone mainstream. While gaming rigs that will run games optimally for the next half-decade or so usually require a hefty investment of time and sourcing for parts, there are now a wealth of pre-built gaming PCs as more of an affordable quick-fix for the general gamer, or one with a budget.
ASUS comes to mind when it comes to some pretty stellar gaming PCs. Last year's ROG Huracan G21 was certainly a solid option for gamers looking for a powerful gaming PC. A year on, the Taiwanese PC giant has taken things further and pushed the limits of performance and price to another level, and given us the ASUS ROG Strix GL10.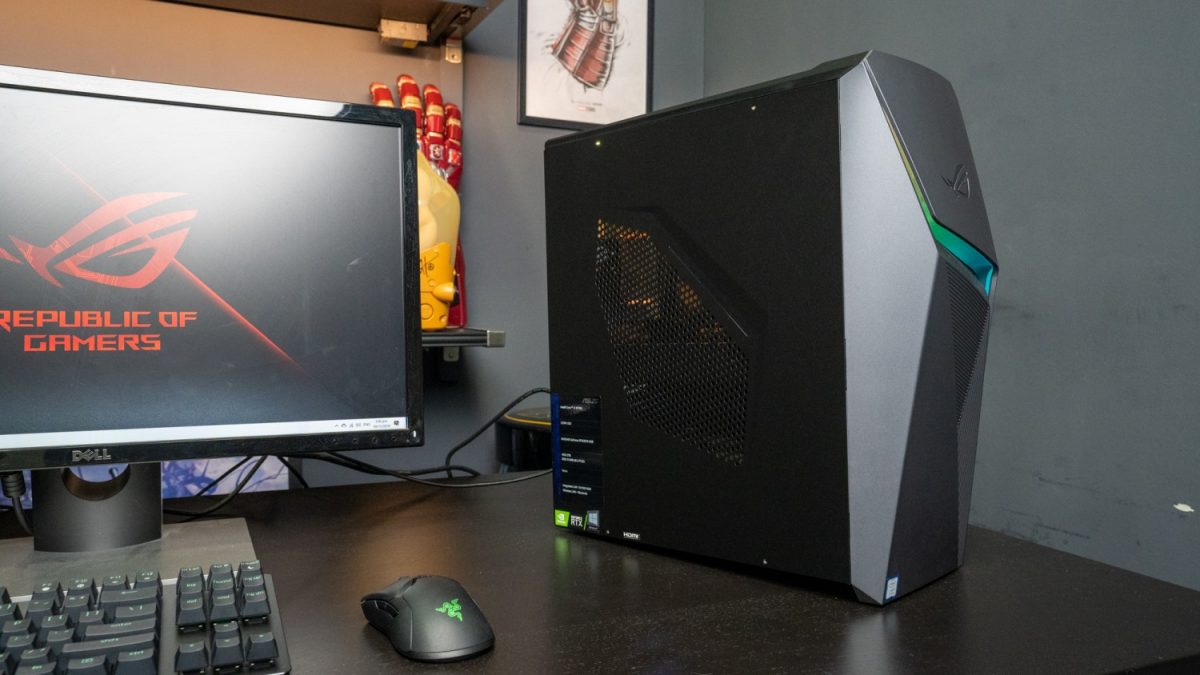 This series of gaming PCs are tailor-made for gamers on a budget. Ranging from S$2,298 (NVIDIA RTX 1660Ti, 16GB RAM) to S$3,298 (NVIDIA RTX 2070, 32GB RAM), the price point alone makes it a serious contender for pre-built machine.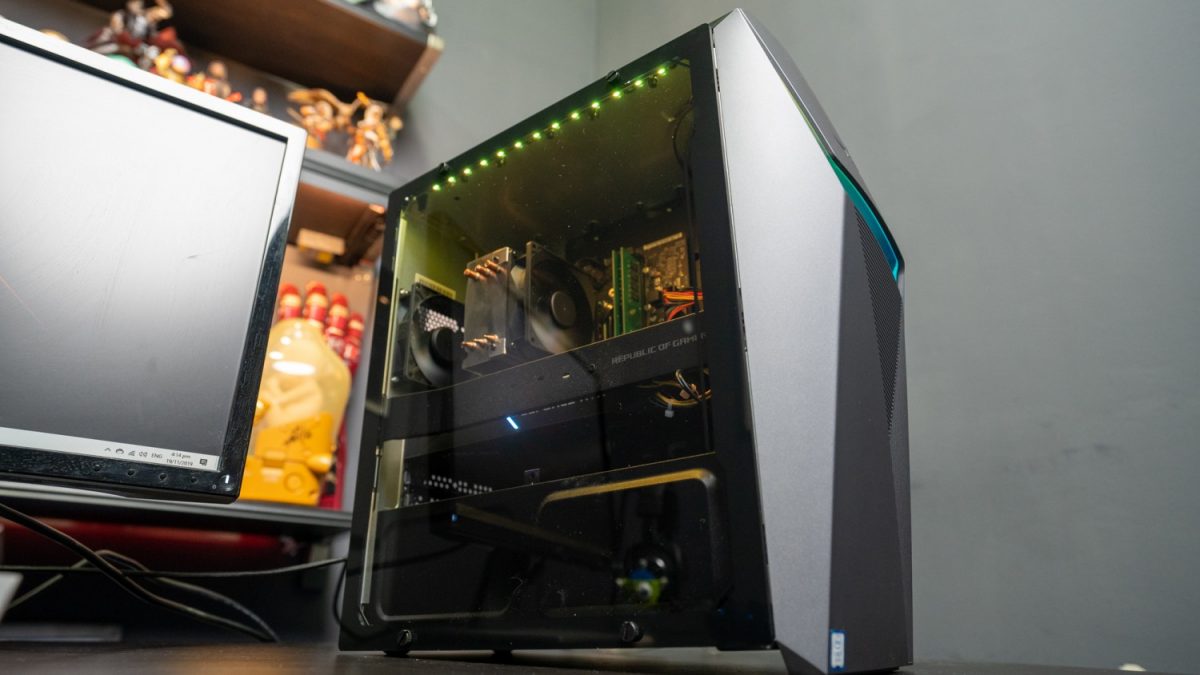 From the onset, the GL10 sports a very understated look, while still retaining ASUS ROG's signature RGB lighting. Unlike its flashier counterparts, the GL10 only bears a single LED strip, shaped like a lightning bolt, running across the angular front face, which is a simple yet elegant design. If you like to flaunt your GL10's internals or just want more of that RGB action filling up your desktop, the side panels can be replaced by a glass panel that also comes with the unit.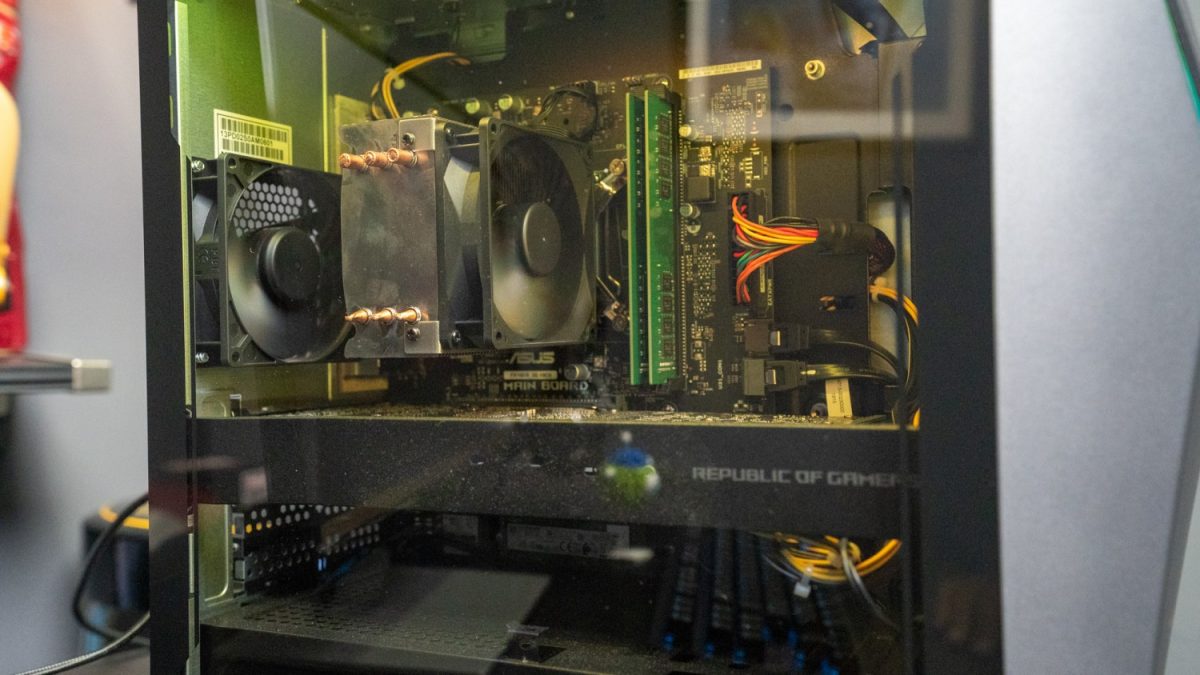 As a tower PC, the GL10 is actually one of the smaller ones in the market currently, measuring a mere 428mm tall and 180mm wide. However, the oblong shape may still make it an awkward fit if your desk lacks the space. Otherwise, it looks great even in a space such as the office, as it doesn't really stand out due to the muted design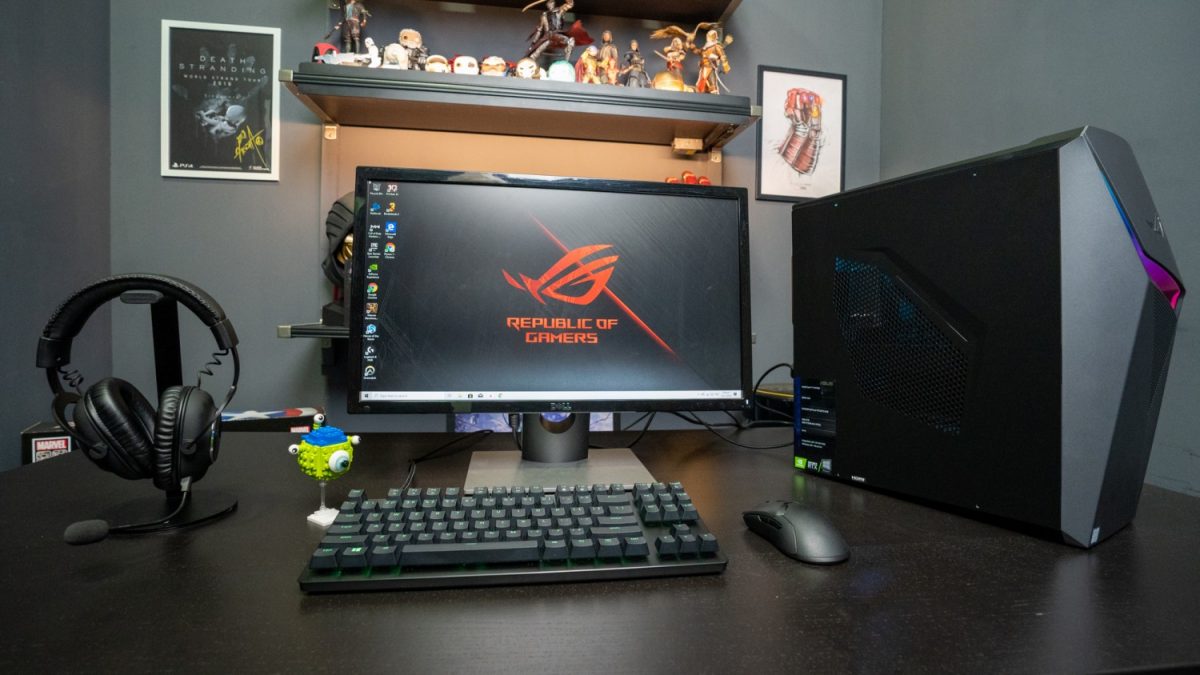 Ports-wise, the GL10 may be a little lacking, as far as tower PCs go. It comes with:
4x USB 3.1 (2 on the roof, 2 at the back)
2x USB 2.0
1x HDMI
4x 3.5mm jacks (1 on the roof, 3 at the back)
1x DCI In
1x Gigabit Ethernet
While the USB 3.1 ports will no doubt serve well in terms of data transfer and connectivity, it is bizarre how there is still the presence of USB 2.0 in the GL10. Even more strange is that there is only one HDMI port, which will put those who use multiple screens at a huge disadvantage. Furthermore, the lack of USB-C, as well as an SD card reader support, given the sheer amount of devices that utilise both, will hurt the GL10's versatility as well.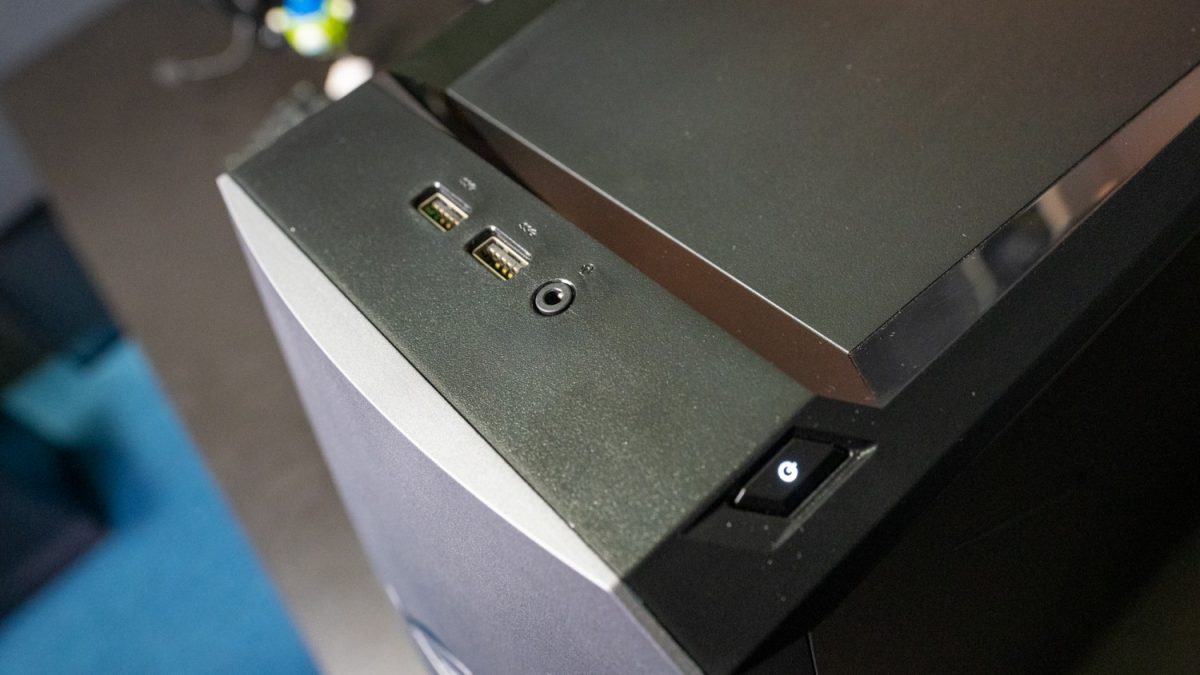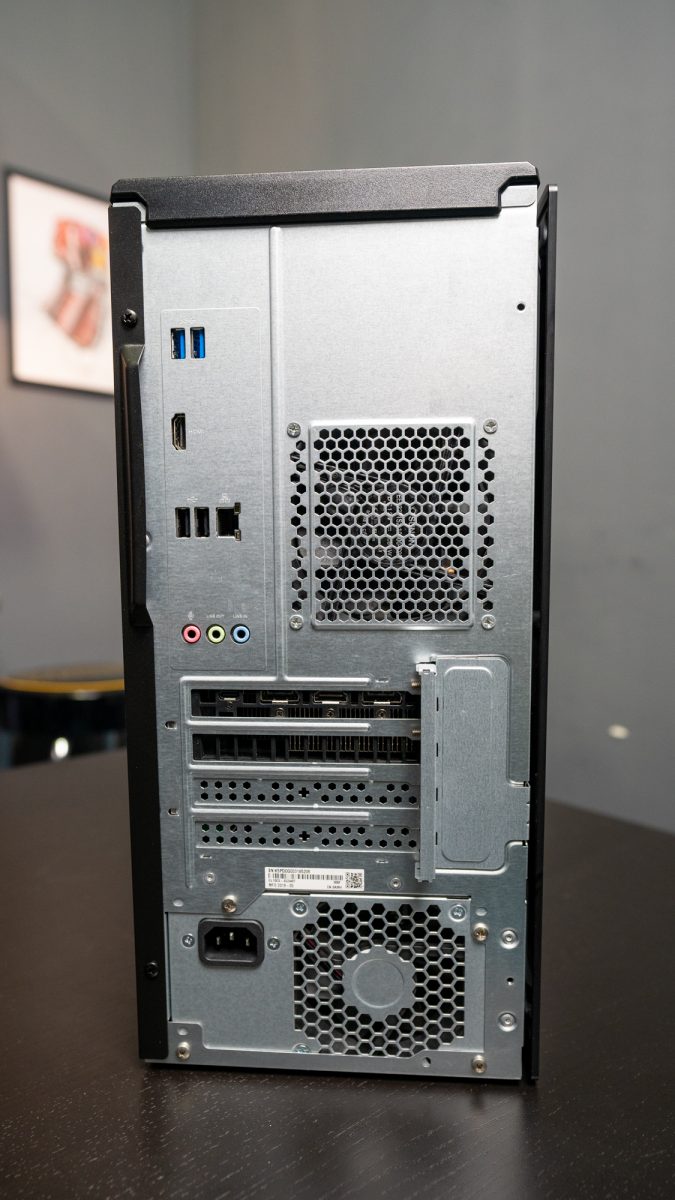 Before we discuss the GL10's performance, here are the specs for the review unit we received:
Operating System: Windows 10
Processor: Intel Core i7-9700 Processor
Graphics: NVIDIA GeForce RTX 2070 8GB
Memory: 2x 16GB DDR4 2666 MHz
Storage: NVMe M.2 512GB + SATA 2TB HDD
Price: S$3,298
And here are the results for the various benchmarks we performed on it:
PCMark 10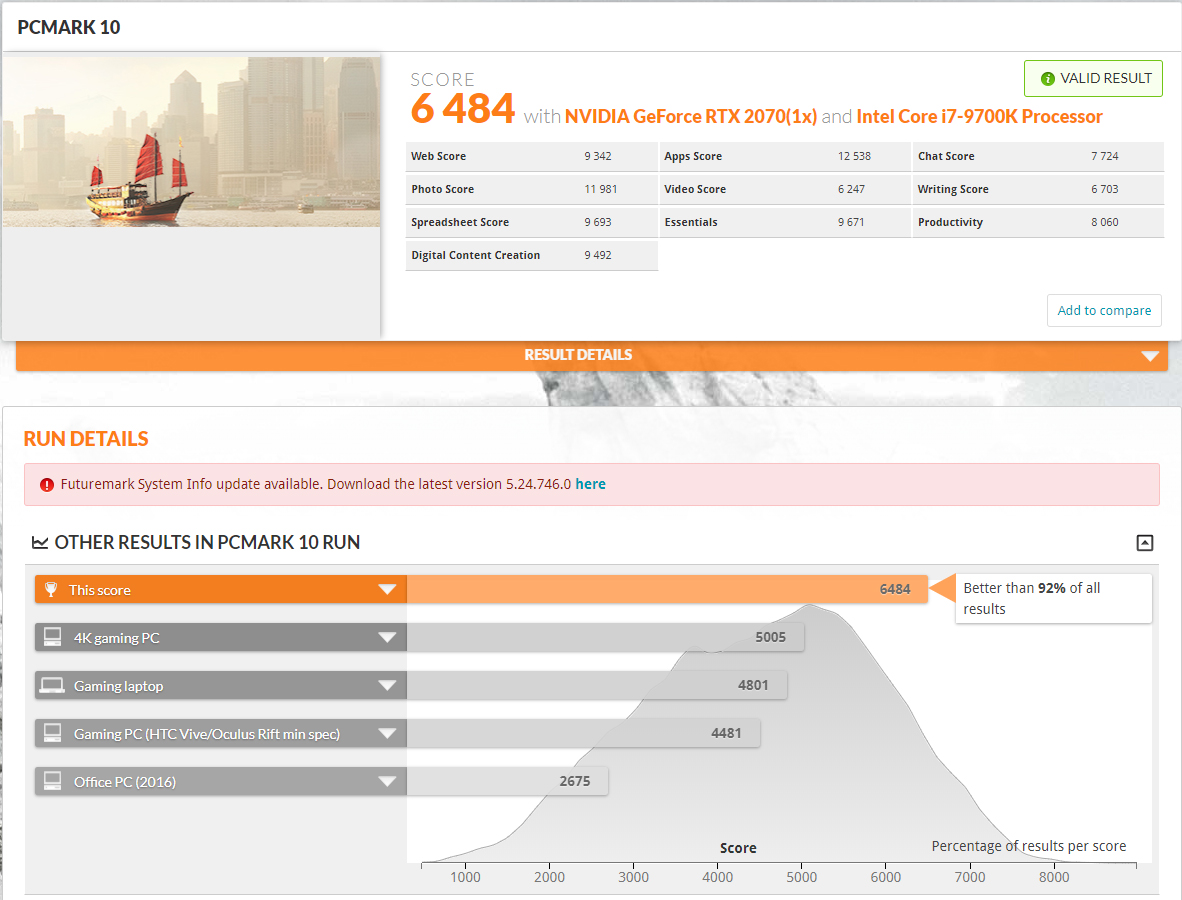 Cinebench R15
OpenGL: 138.56fps
CPU: 1415 cb
Unigine Heaven 4.0 (Full Screen, Ultra Presets)
FPS: 134.4
Score: 3386
Min FPS: 9.3
Max FPS: 288.7
Overall, the unit generated decent scores across the board, though we could really see its performance shine via the various games we played. Slogging through hours on esports titles such as Overwatch and League of Legends was an absolute breeze, with FPS at a steady 120 throughout, even during the most chaotic of moments.
Performance and framerates are still pretty solid even when on more demanding AAA titles, such as Borderlands 3, The Witcher 3, The Division 2 and Call of Duty: Modern Warfare. We hadn't noticed any significant lag while playing these games on ultra settings, thanks to the sheer power of the 32GB of RAM. As such, the RTX 2070 holds free reign over the graphical quality of these titles.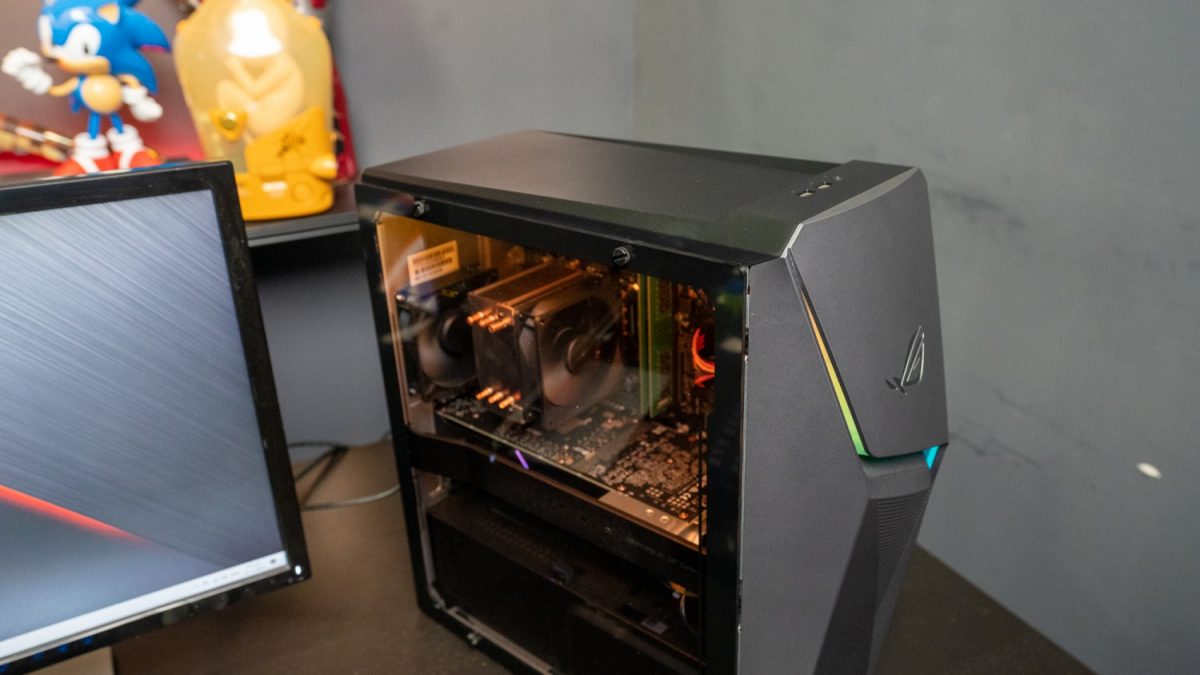 Editing photos and rendering videos are also silky smooth, with very little wait time in between loading up projects. For a gaming PC, this is also a surprisingly good machine for photographers and videographers hardware-wise, though the lack of a good mix of ports may hurt creatives in the long run, having to resort to dongles to get the job done.
One glaring issue we've faced while performing all of the above is the noise. If you are looking for something that doesn't contribute to noise pollution, the GL10 isn't the PC for you. Performing menial tasks such as surfing the net and watching YouTube videos don't really put out a lot of noise, but it is when we boot up games and editing software that the fans are really put to work.
Yes, we get the job done in both aspects, but the fans start roaring like muffled lions while doing so. Its stealthy exterior certainly belies just how much of a chatterbox the GL10 is, which, ironically, makes an older model like the Huracan seem a more attractive option simply for this reason. But if you're willing to overlook the noise output, it's a small price to pay for such raw and affordable power.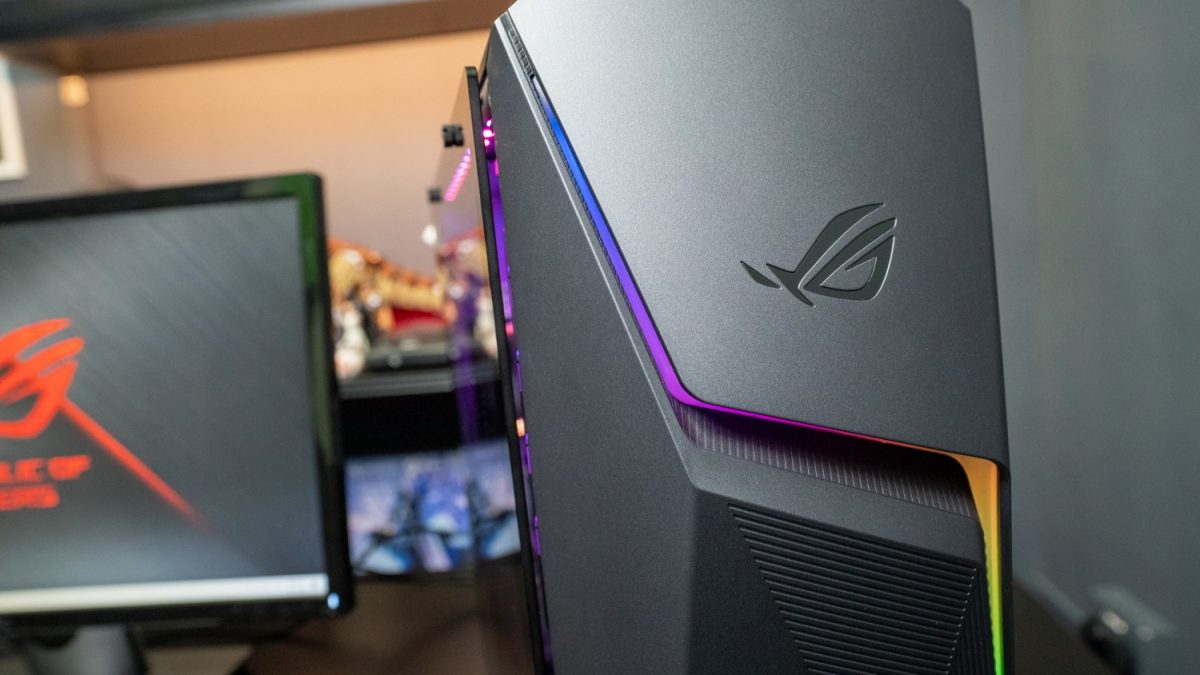 Ultimately, the ROG Strix GL10 is one of ASUS' best efforts yet in crafting an affordable entry-level gaming PC which doesn't compromise on power. Despite the awkward shape, lack of ports and noise, this is certainly one to consider if you're strapped for cash.
GEEK REVIEW SCORE
Summary
The ROG Strix GL10 is a great affordable gaming PC for anyone on a budget. However, what you're paying for is what you get, so don't expect anything top-notch when playing games on this machine.
Aesthetics -

8.5/10

Build Quality -

8/10

Performance -

8.5/10

Value -

9/10

Geek Satisfaction -

8.5/10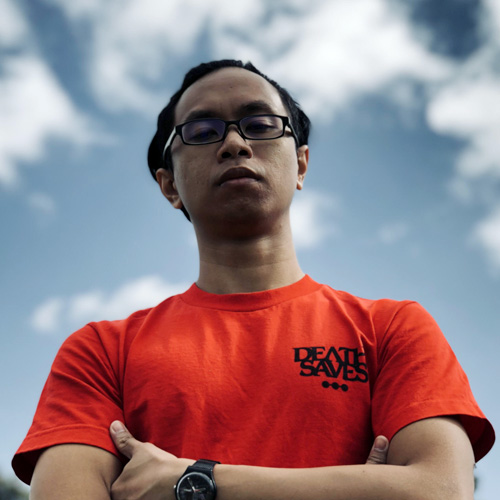 Marion has a serious RPG addiction. Sometimes it bleeds into real life; he forgets to sleep because he thinks he has a Witcher's body clock. Forgive him in advance if he suddenly blurts out terms such as "Mind Flayer" and "Magic Missile", because never once does he stop thinking about his next Dungeons & Dragons game.
---

Drop a Facebook comment below!