Who knew that mobile phones and mobile games would have an unbreakable synergy? With the recent fight between Apple and Epic Games, mobile gaming has taken center stage and with notable titles such as PUBG and Call of Duty going mobile, it is important for gamers to get a device that'll provide them with the best possible gaming experience, with a high refresh rate and huge battery life.
And there's only one company doing that. With the ASUS ROG Phone 3, gamers will be able to get all these features and more to ensure they have a competitive edge when playing against others on their mobile devices. Taiwanese tech giant ASUS released the first ROG Phone back in 2018, and that was followed soon after with the ROG Phone II, which featured an impressive 120Hz display for ultra-fluid gaming. This time, ASUS has released the ROG Phone 3, which is perhaps the best gaming smartphone available right now.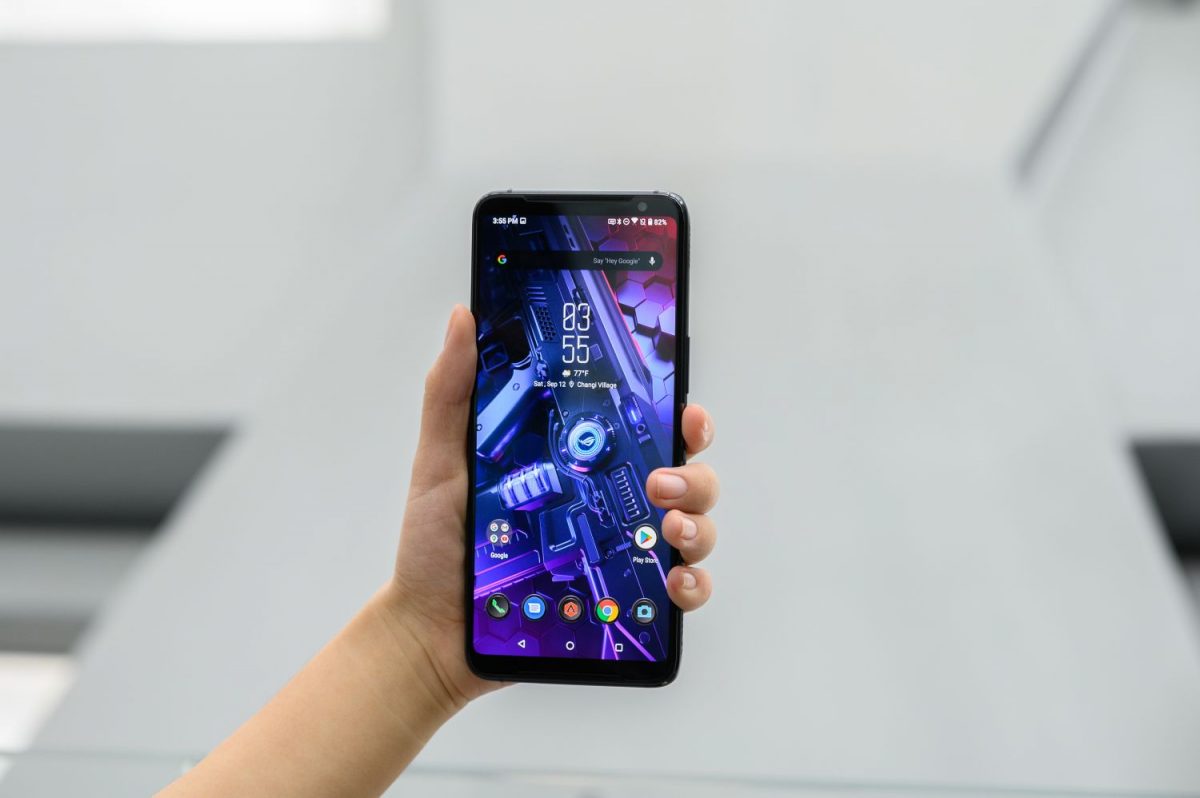 As compared to the ROG Phone II, which very clearly looked like a gamer phone even from afar, the ROG Phone 3 carries a more subtle aesthetic while still staying true to its gaming roots. Aside from the ROG logo in the centre, which lights up when in gaming mode, the back of the ROG Phone 3 has a holographic line cutting through the back from below the camera to the left of the phone, while on the right is the cooling chamber to help ensure the phone doesn't overheat when gaming.
Though understated, we appreciated it as it isn't in your face with the fact that it's a gaming phone. The ROG Phone 3 knows what it is capable of and sees no need to show it off. Though aesthetics aside, the phone is indeed huge, measuring 171mm x 78mm x 9.85mm for its length, width, and thickness. Some might even struggle to fit it into their pockets – we know we did. The phone also weighs a hefty 240g, making it quite a bit heavier than phones like the iPhone 11 which weighs a little less than 200g.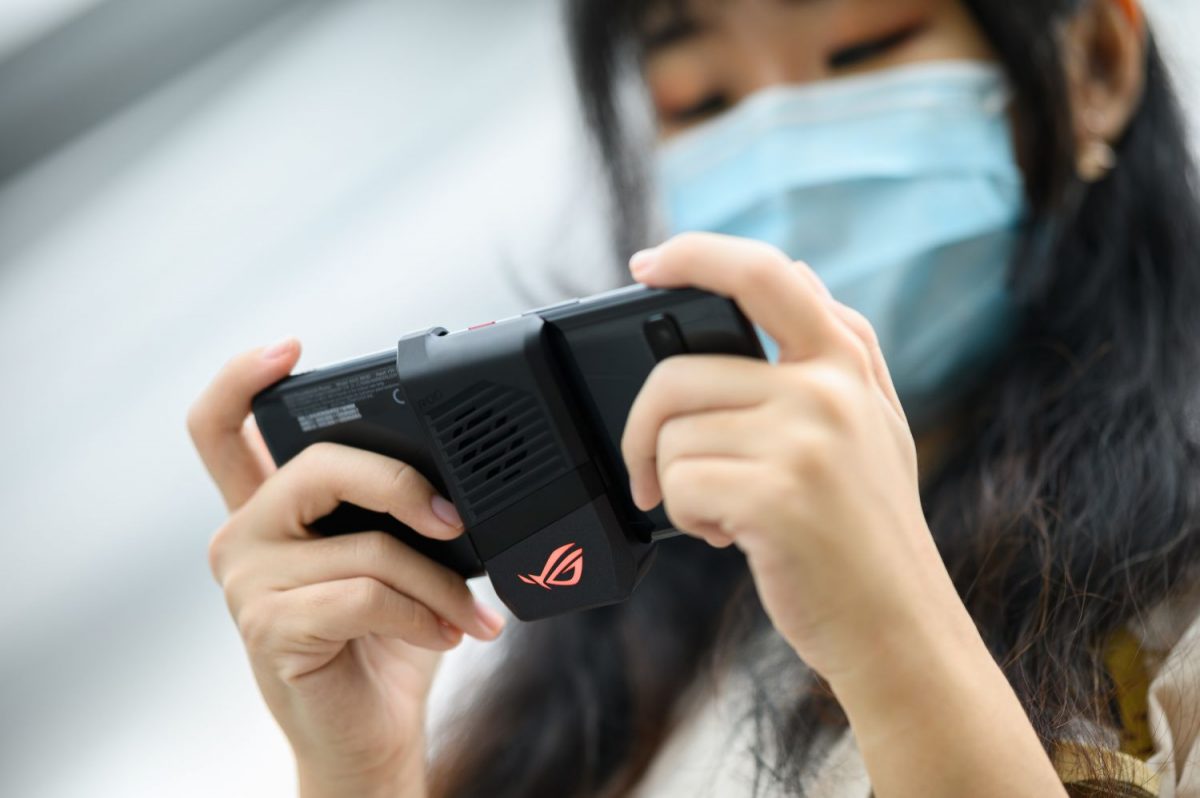 Meanwhile, the ROG Phone 3 also comes with the powerful Qualcomm Snapdragon 865 Plus processor chip, 16GB of RAM and a display with 144Hz refresh rate and 270Hz touch sampling, which helps to reduce the touch latency of the phone by 25ms as compared to the ROG II. The result of the ROG Phone 3 carrying the new processor, along with everything else, is a super smooth on-screen experience with little to no lag. This continued even when we cranked up the graphics setting on games to as high as we could go.
The phone comes with a 6.59-inch Full HD (2,340 x 1,080 resolution) display with HDR10+ support. This is almost the same display as its predecessor, with one major difference, it features a maximum refresh rate of 144Hz instead of the ROG Phone II's 120Hz. While it is an achievement, not many developers have jumped on that bandwagon, with only a number of games able to support that high of a refresh rate.
The ROG Phone 3 also comes with a mobile Armoury Crate, an accessory that allows you to have finer control over gaming-related features on the phone, such as touch sensitivity and the level of performance you wish the phone to perform at, from Level 1, to Level 3, which requires the use of the Aeroactive Cooler accessory. There is also an 'X Mode' that can be turned on either through the Armoury Crate, or by squeezing the sides of the phone to help enhance your phone's performance through a preset performance mode, or one that you have customised.
While gaming, we particularly enjoyed the smooth graphics that made playing games such as PUBG Mobile or Identity V a lot more enjoyable, as we could better move around maps to eliminate our opponents or escape from hunters in-game. As someone who plays Identity V religiously, it was a definite step up from my usual gaming experience  As compared to playing on other non-gaming phones, the experience on the ROG Phone 3 was definitely a much better one. It is also thanks to the ROG Phone 3's high refresh rate that gaming on our other phones feels noticeably slower now.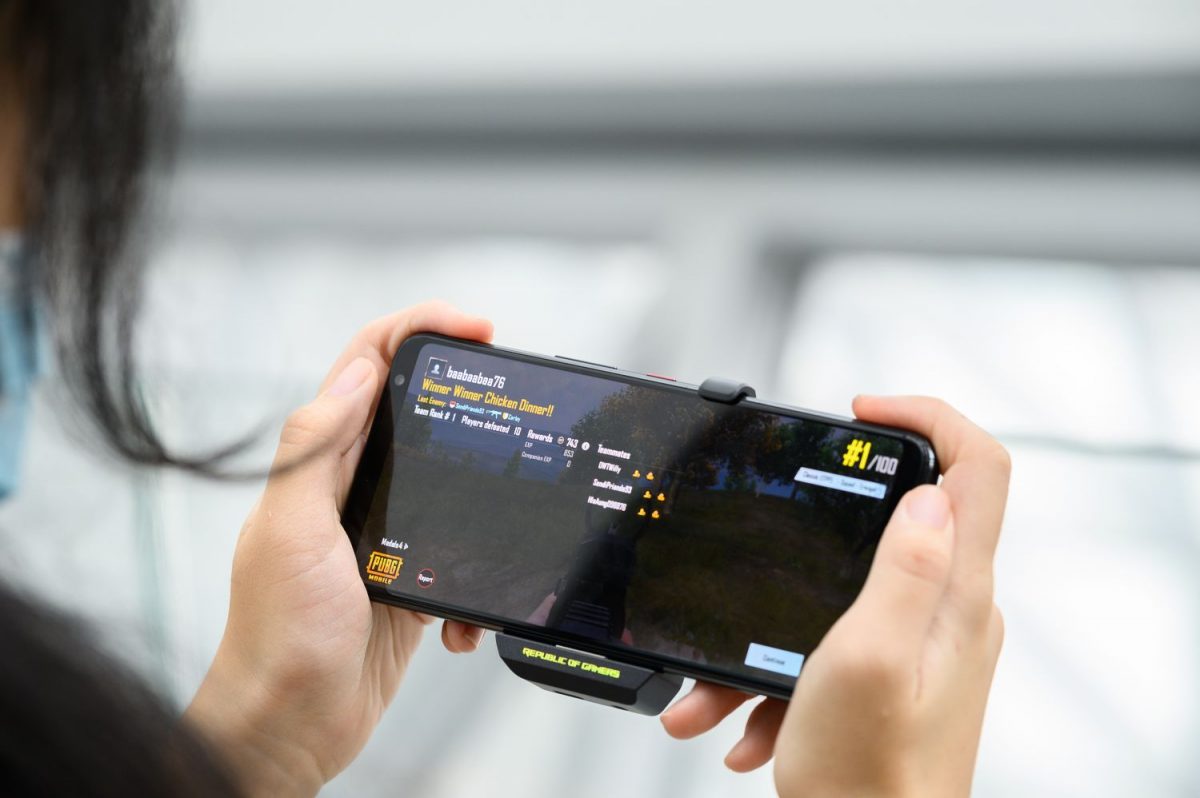 We also got to try out the Kunai Gamepad accessory on games like Sky: Children of the Light and PUBG Mobile, and while there was not much of a difference when playing casual games such as Sky using the Gamepad, we noticed that we had a definite advantage using the Gamepad on PUBG, as our fingers were no longer sliding around the screen, potentially blocking important information in-game where a second lag could spell the difference between losing or winning, and the chance of misclicking is also lower. Needless to say, we easily won our match in PUBG while playing on the ROG Phone 3. 
As compared to the ROG Phone II, the newest iteration comes with an improved camera configuration consisting of three rear cameras and one front camera. With the rear cameras, users will be getting a 64MP main camera, 13MP ultra-wide camera, and 5MP macro camera. While the 64MP main camera could manage to reasonably good photos, we noticed that the quality of photos are not as strong as ones taken on a Google Pixel 4, or an iPhone 11, with photos taken not reaching the same level of sharpness as these phones, and it also suffers when trying to take photos in low light settings. However, we like how the photos on the ROG Phone 3 are well saturated when taken in a controlled environment with ample lighting.
The portrait mode also fared well, helping to add a nice bokeh around the subject and the wide-angle managed to impress us with its quality of photos that match closely to ones taken on the main camera. Surprisingly, there is little to no difference in quality for photos taken between those two cameras so if you need to take a more dramatic shot on your phone, or want to fit more of your environment into one phone, you can safely use the wide-angle without worry.
One of the best features of the ROG Phone 3 is undeniably its huge battery life. The phone comes with a whopping 6,000mAh of battery and while it is the same capacity as the ROG Phone II, it is still much larger than most other phones out in the market right now. Without quick charging, it takes a while to get a full charge on the phone, and we recorded almost two hours to get from 6% to 88%, but once you get the phone fully charged you won't need to worry about charging it for quite a while.
Over the course of a few days, we tried to vary our usage on the ROG Phone 3, and found that with light, casual usage, the phone can easily last you two days with some battery to spare. But if you choose to indulge in some games every now and then, you will find the battery draining a little faster but we still managed to make it through to the end of the second day with roughly 3% of battery left. Because of its huge battery, the ROG Phone 3 is also a great phone for those looking to get a powerful smartphone for media consumption such as video streaming on Netflix. You can easily make a long commute on the train with just the ROG Phone 3 to keep you company, without needing to worry about bringing along a portable charger.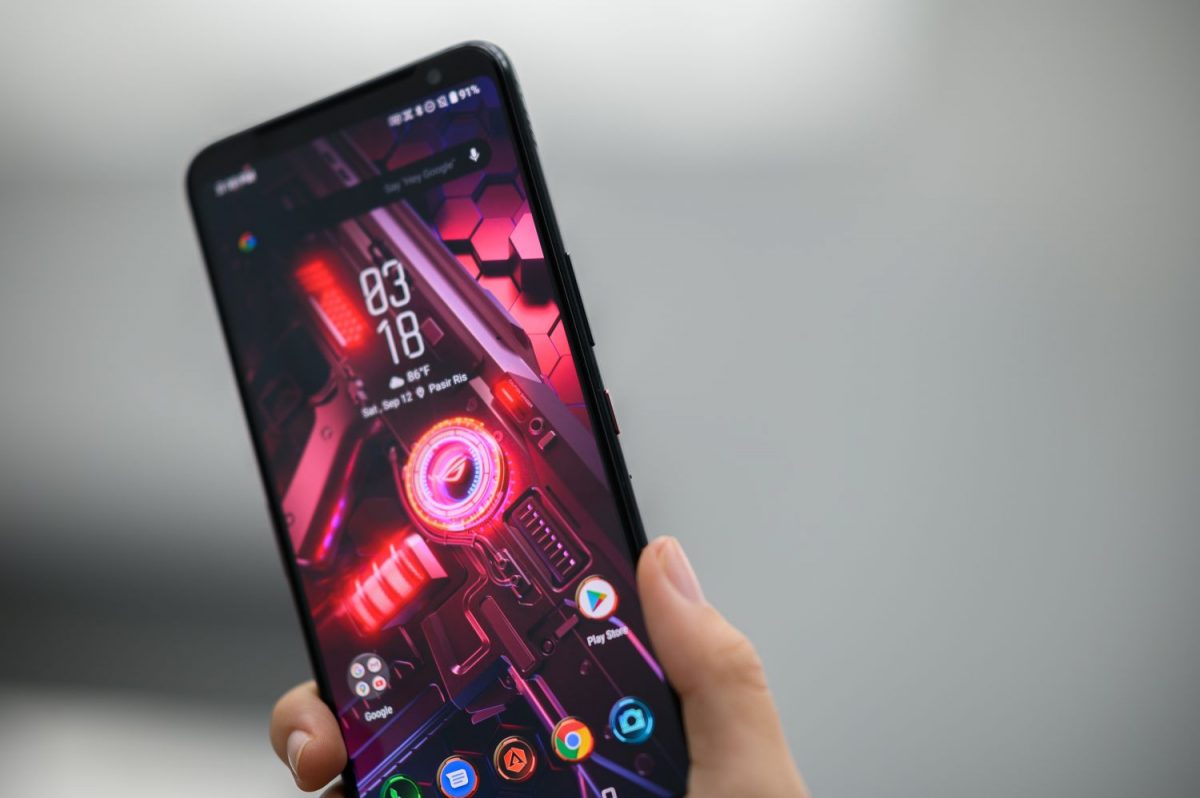 What's more, this is all with the refresh rate of the phone set to the maximum of 144Hz. If you wish to save even more battery life while on the go, you can opt to go for a lower refresh rate.
As for ports, the ROG Phone 3 comes with two USB-C ports, one to the left of the phone and one on the bottom of the phone, angled a little to the side to ensure no cables are in your way if you are gaming while charging your phone.
All in all, the ROG Phone 3 is the perfect phone for gaming and we highly recommend it to any gamers looking for the next best phone to invest in. Not only do you get stellar performance courtesy of the phone's processor, but also a great display with its 144Hz refresh rate. It is also a great phone for those that love watching TV shows and movies on the go thanks to its long battery life.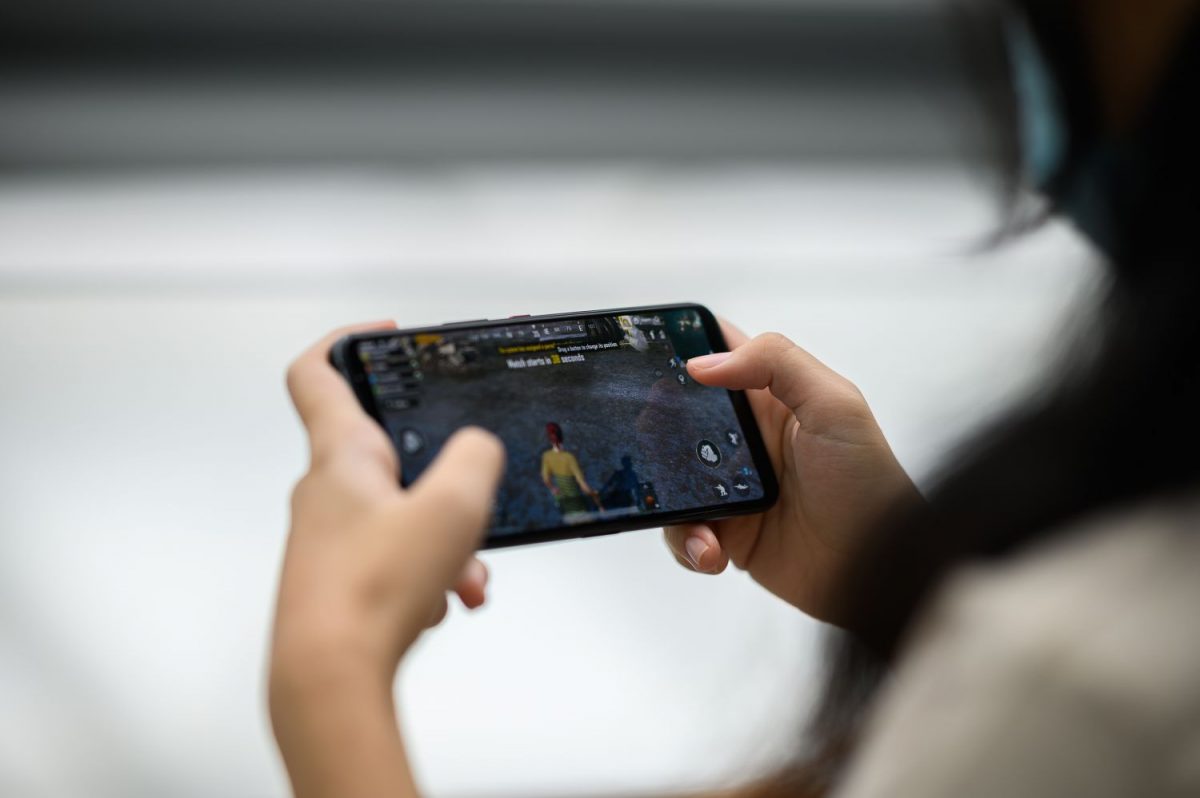 However, if you are looking for a phone with a great camera, you are still better off looking elsewhere as while the ROG Phone 3 is by no means horrible at photo taking, there are simply better options out there such as the Google Pixel 4.
Of course, having a high-end gaming phone will not come cheap. The ROG Phone 3 will set you back by S$1,598 which can be enough to get you a mid-range laptop like the ASUS ZenBook 14. But if you are an avid or competitive mobile gamer looking for the best of the best, then you need look no further than the ROG Phone 3.
GEEK REVIEW SCORE
Summary
The perfect phone for mobile gamers who are looking for the next smartphone that'll be able to give them a competitive edge when gaming or those looking for a phone with a huge battery life that can easily last them two days before it needs to be charged.
Overall
9.1/10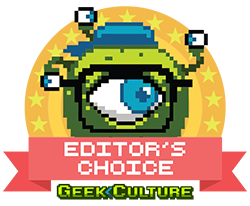 Aesthetics -

8.5/10

Build Quality -

9.5/10

Performance -

9.5/10

Value -

8/10

Geek Satisfaction -

10/10