With a new console launch, consumers have plenty to worry about. Are they investing in the right machine or the right company? Will the device work as advertised (ahem, Wii U anyone?)? Does it warrant the amount of money you are forking over for it?
And perhaps more importantly, are there actually fun games to go along with it?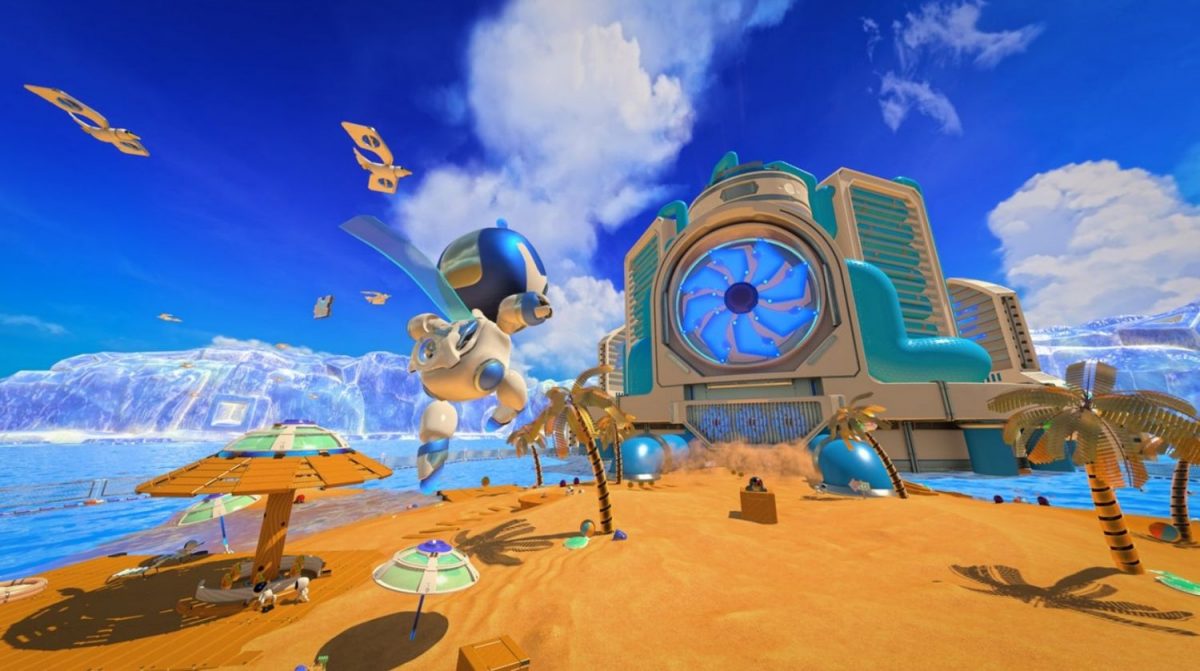 Well of the two console launches this month, one of them has. The PlayStation 5 has some big hitters lined up at release, as Marvel's Spider-Man: Mile Morales and Demon's Souls practically demand your attention. But no matter what happens, do not, for a second, ignore the free and pre-loaded Astro's Playroom game that comes with the console, as it is currently the best demonstration of the console's capabilities, and in particular, the new DualSense controller.
Rather than just be a glorified tech demo, this adorable platformer has everything going for it and more, enough to stake a claim at being amongst the best console launch games ever. Astro's Playroom does not just showcase the many bells and whistles of the DualSense controller really well – it has a solid core of fun exploration, challenging platforming, and an irresistible charm that you cannot find anywhere else.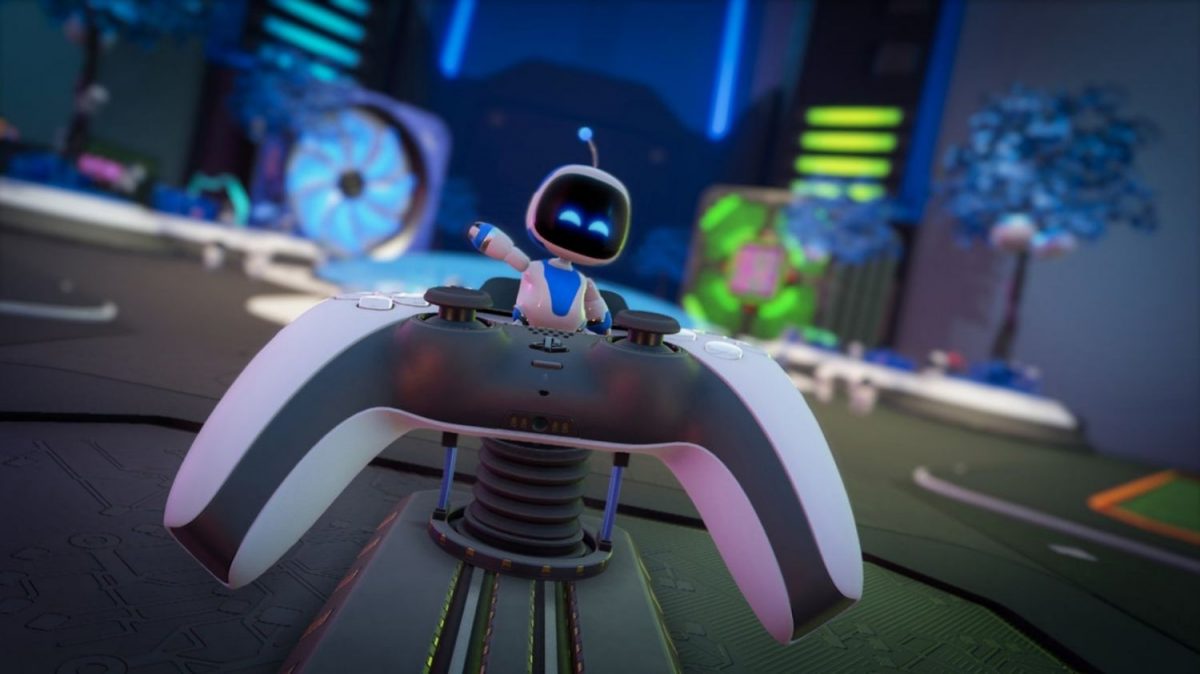 Add in the many small touches that pay homage to the history of PlayStation as a brand, and Astro's Playroom becomes a game that can be enjoyed by newcomers, and beloved by long-time fans of this line of consoles.
Developed by Team Asobi and Japan Studio, it builds upon the world first introduced to us in the excellent PS VR exclusive ASTRO BOT: RESCUE MISSION. Just as that team deftly put together all of the levels and challenges in virtual reality, the same care and attention to detail have translated to everything found in this platform action game.
This is especially obvious when it comes to the various features of the DualSense controller. The features of haptic feedback, adaptive triggers, the microphone, and much much more each get their turn to shine. Sure, beneath it all is a competent platformer that will do as well without these extra bonuses. With them, however, you get a truly amazing experience that proves just how astonishing the technology can be if developers are able to utilise them fully.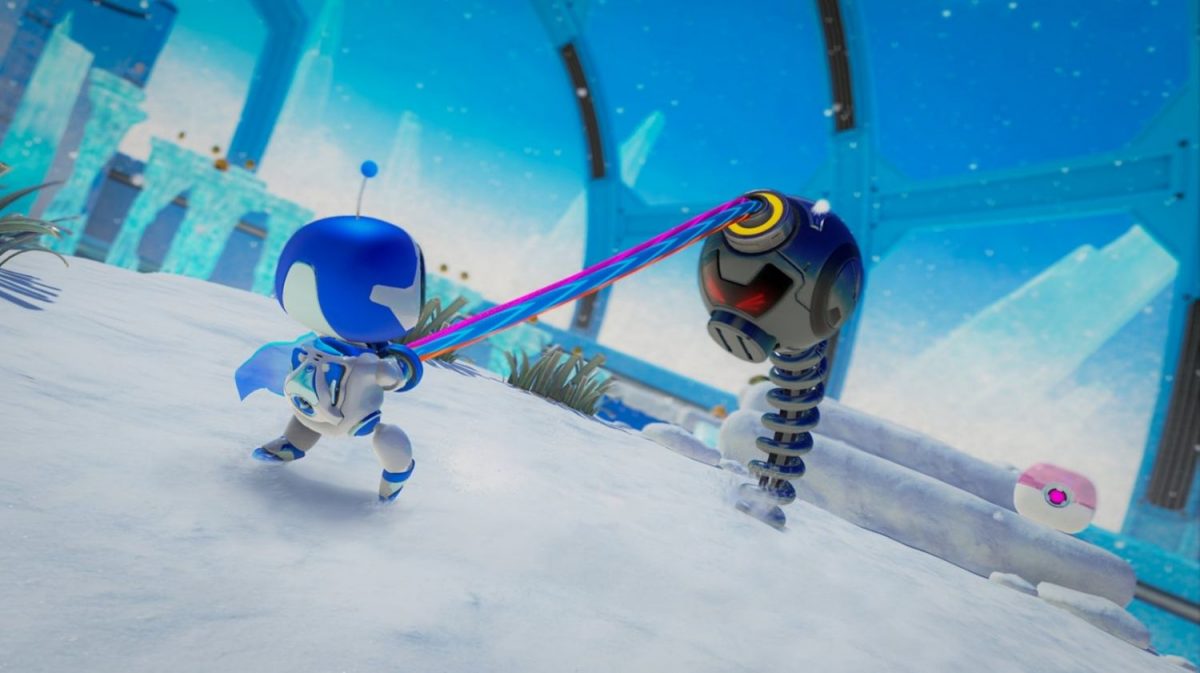 Dropping players into the internals of the PlayStation 5 console, it gives us a different perspective into just what goes on inside your new gaming machine. Broken up into four different worlds of the Cooling Springs, Memory Meadows, SSD Speedway, and the GPU jungle, each provides a look not just into the tech powering the console, but also how the DualSense figures into it.
You could be rolling about using the touchpad, or jumping from platform to platform with the help of the adaptive triggers. Blow a strong gust of wind using the microphone, or climb the cliffs using gyro, it is literally all fun and games throughout Astro's Playroom.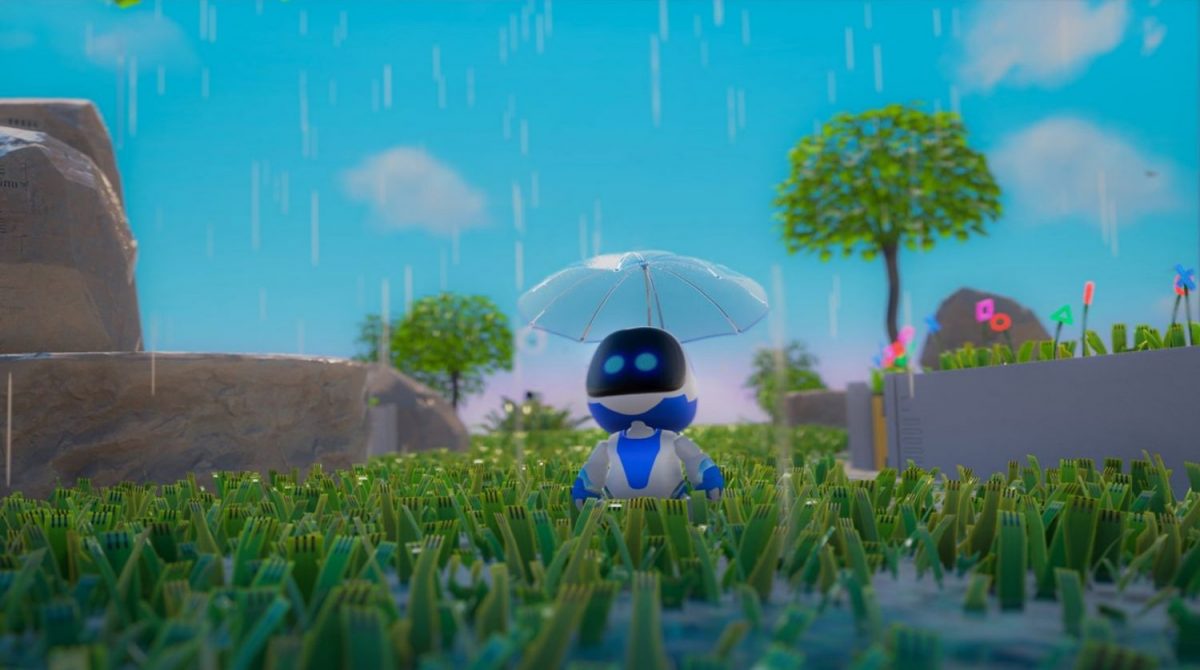 Between all these more specific sections, the courageous Astro is able to count on running, jumping, punching, and hovering to make his way around. It is simple and straightforward enough for anyone to grasp. There is some challenge, of course, that can require precision and timing, but all it takes is some time to learn them all.
This approach does not gate the content in any way. In fact, it allows the game to build off these basic movements, adding even more layers of complexity that help create brand new experiences one would not expect from these fundamentals.
From the first moment you take your first steps as Astro, the haptic feedback of the DualSense controller comes to the fore. It is certainly hard to illustrate that sensation in words, but the intuitiveness of it reflects itself well, just based on the different surfaces you are walking on.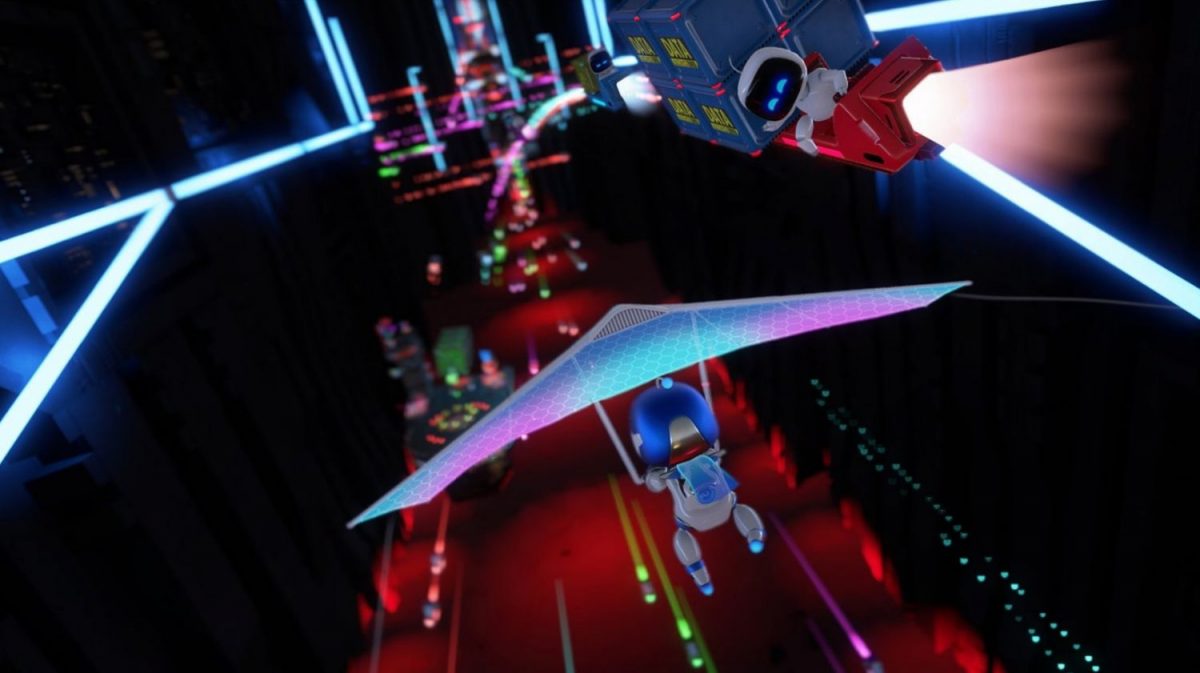 Be the mud/thermal paste Astro slogs through or swimming through the cooling fluid in some of the levels, players can instantly tell the difference and feel the nuances without even looking at the screen.
When you combine that with all the other tactile touches, the gameplay experience is magical. The go-to example of pulling a bow to fire off an arrow is realised to perfection with the adaptive triggers, providing a tangible resistance without feeling overly gimmicky. Zipping up Astro in a new suit makes perfect sense with the touchpad, with the accompanying sound effects just on point.
Other levels may have you flying around in a small spacesuit, with each trigger powering a thruster. The amount of thrust you get depends on how hard you pull down on your triggers, which once again, translates in a natural and easy to understand way.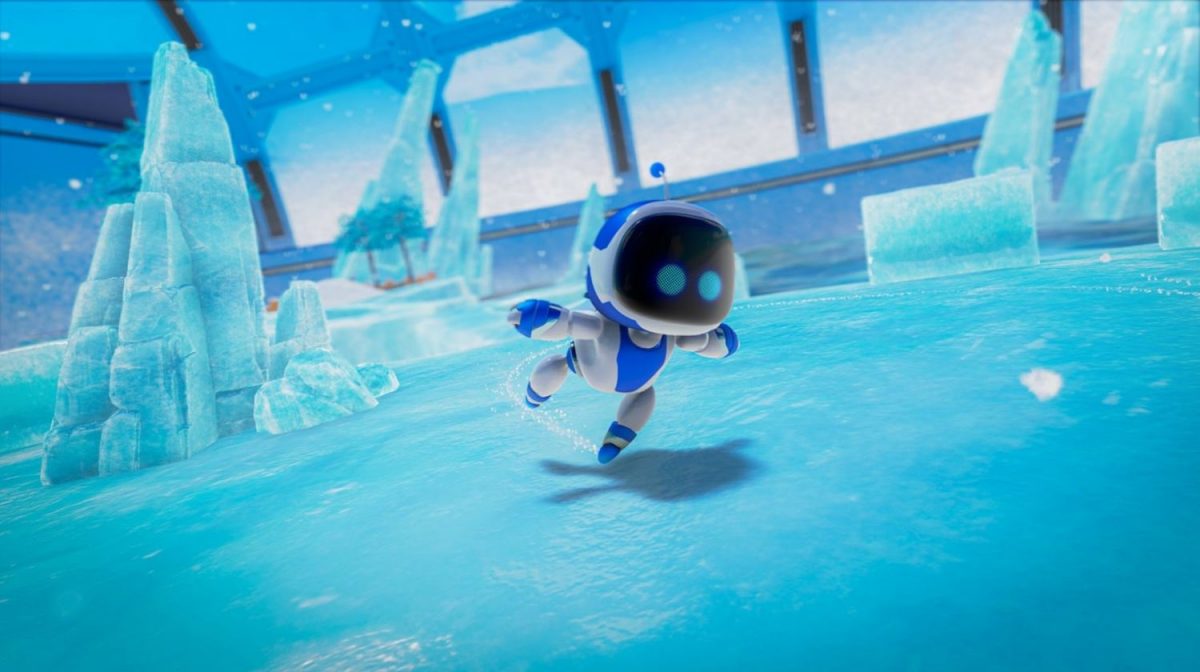 Those clever touches definitely add to the collective experience of Astro's Playroom, but that is not all. Every single detail, element, and design found in every level is there with a purpose. From the aforementioned thermal paste acting as mud or the cooling fluid taking the place of water, everything in this world is representative of the actual components in the PlayStation 5.
The way Team Asobi has managed to weave that understanding in terms of the design language is to be lauded. While you can certainly just brush past it all as beautiful level designs and layouts, being a tad more observant will allow you to appreciate the smaller details, and that's where the 4K 60fps experience kicks in.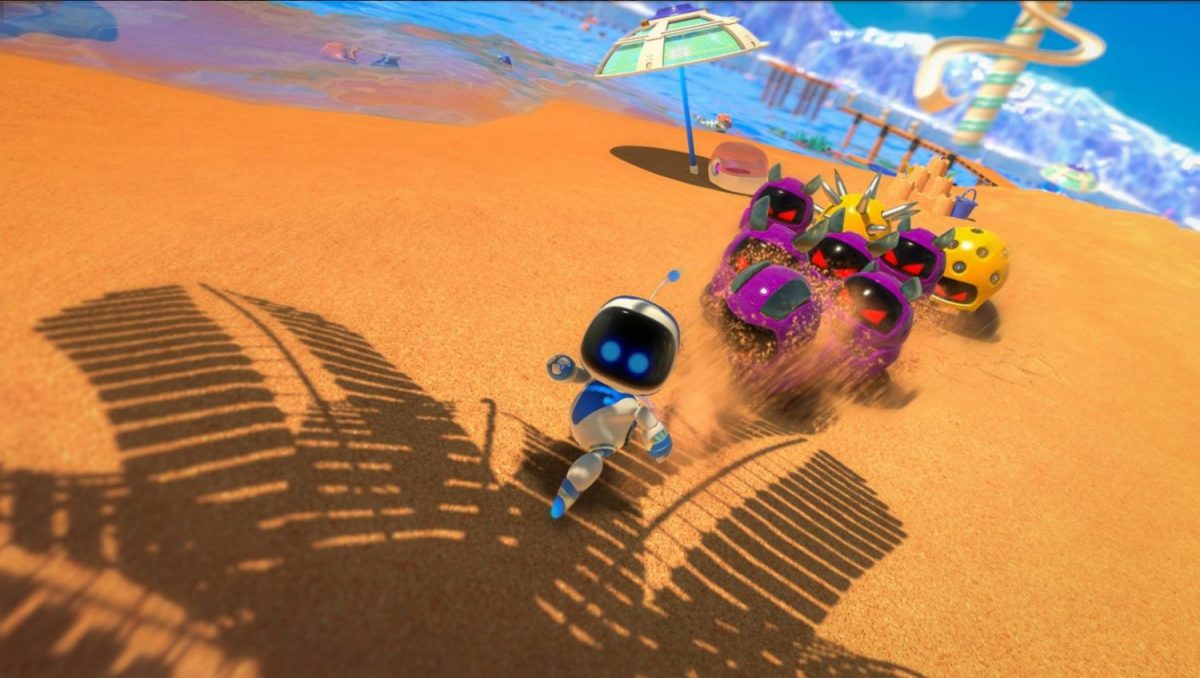 Throughout the entire adventure of collecting coins, figuring out puzzles, and clearing enemies, Astro's Playroom also takes the chance to celebrate the storied history of the PlayStation brand. Hidden puzzle pieces are strewn around the levels, together with hidden artefacts that will take players down memory lanes in more ways than one.
The puzzle pieces will form a huge wall mural that is a vivid and colourful representation of the PlayStation brand, from the very first inklings to the present-day dominance. The artefacts function similarly, but in physical form that will educate players on the various generations thus far.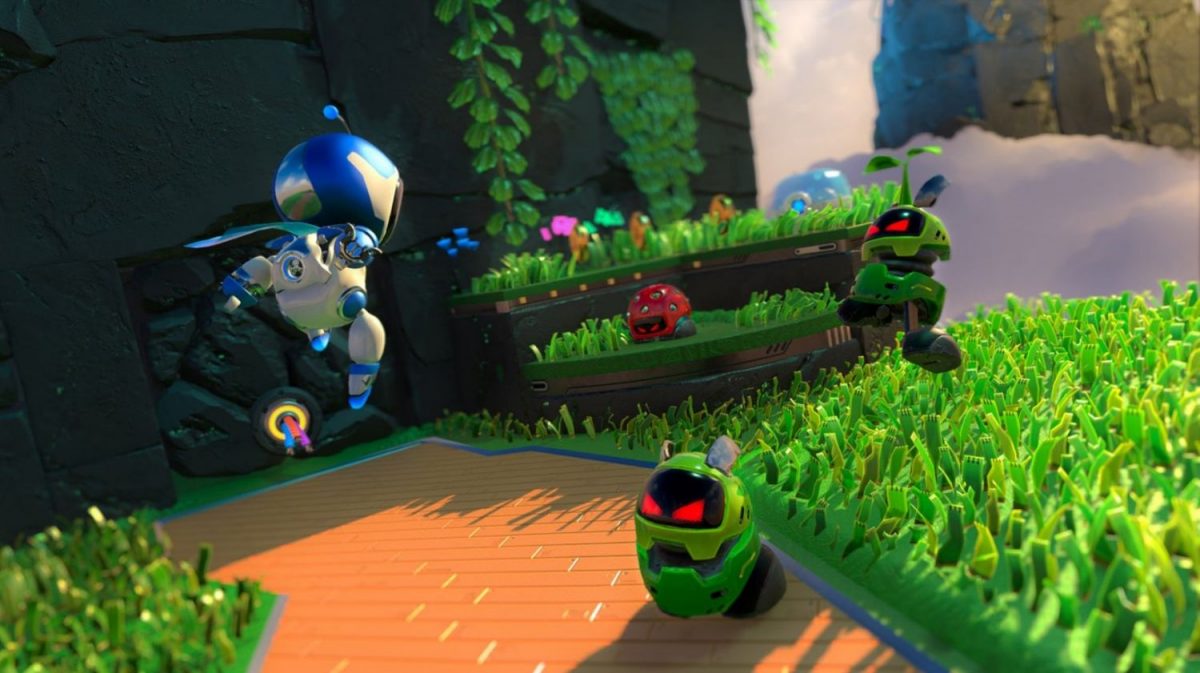 You get your consoles, the controllers, and even some pieces of technology that may be foreign to you, all in the name of charting the history of the gaming giant. There is a sense of immense satisfaction in filling out the PlayStation Labo area with every single artefact, and the fact that they all produce iconic sound effects and actions make it even more worthwhile.
The Easter eggs do not stop there either. Throughout the different levels in Astro's Playroom, you will be able to find tributes to the many iconic games and series that have called PlayStation home. All you need to do is look out for any Astro Bot donning a blue cap and holding a camera, then it is up to you to figure out which game is being celebrated.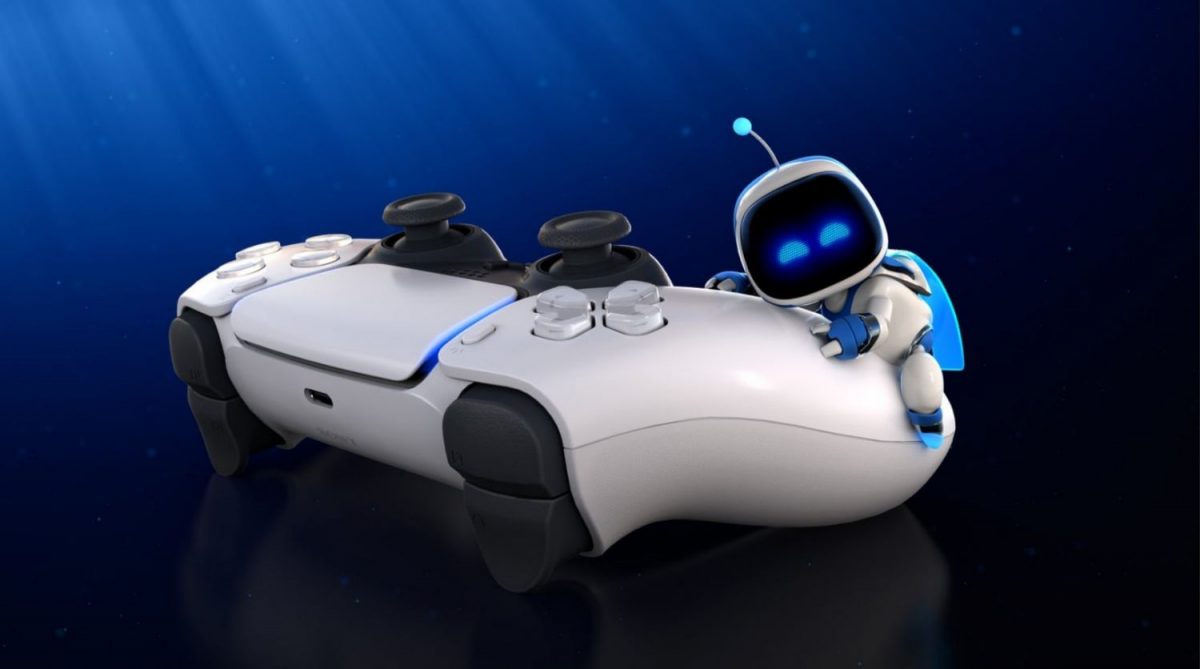 Some are more recent, like a certain deity of warfare, while others will require a more in-depth understanding of the history behind it all. Every single sighting of these memories brought a smile. No matter how long you have been invested in PlayStation, it should do the same for you as well.
It would be easy to dismiss Astro's Playroom as a mere pack-in game that is a promotional tool. It definitely is that, but it is also so much more. The gorgeous details, the innovative mechanics, and the undeniable heart and charm put into the game by Team Asobi demands your attention, and there is simply no better way to experience the joys of the DualSense than this wonderful platformer.
GEEK REVIEW SCORE
Summary
Astro's Playroom not only provides an experience of the future but also a warm adventure down memory lane for fans of the PlayStation brand that should not be missed.
Overall
9/10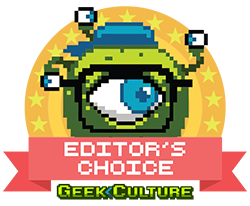 Gameplay -

9/10

Story -

8/10

Presentation -

10/10

Value -

9/10
---

Drop a Facebook comment below!