When the next-generation consoles drop, it will mark another moment in history where gaming technology has seemingly taken another leap forward. While many may look at the PlayStation 5 as more of a hop than a giant jump, there are still plenty to get excited about. The DualSense controller, in particular, has been really special in the short time we have spent with it, and no other demo shows it off quite as well as Astro's Playroom.
It is fitting then, that we sat down with Nicolas Doucet, head of SIE Japan Studio and developers behind the game with Team ASOBI!, to talk more about the next-gen development journey and just how the PS5, together with the DualSense, have made it all possible.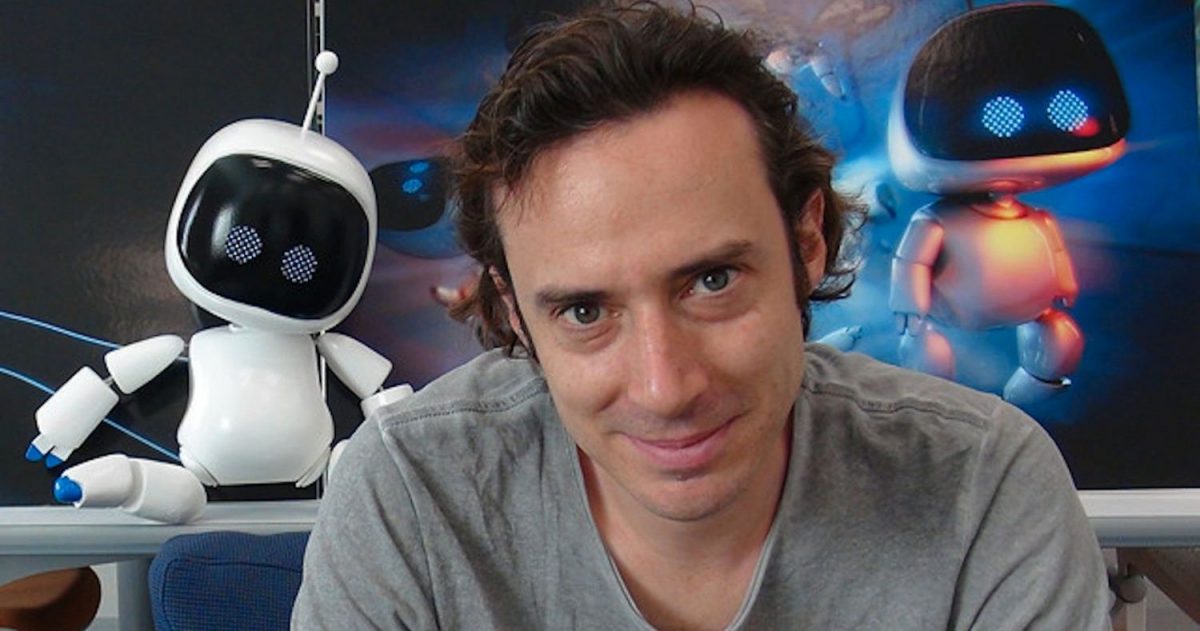 ---
Of course, there would not be Astro's Playroom without the stellar groundwork laid by the wonderful ASTRO BOT: RESCUE MISSION. The VR platforming adventure wowed many when it arrived on the scene, expanding the appeal and lore of the one and only Astro.
At the same time, work had begun on prototyping the new controller for Sony's next console. It was here that both teams started sharing ideas, tech demos, and executing new visions.
"We ended up doing about 80 of these, you know, tech demos, and the tech demo could be like really really simple. For example, like shooting an arrow using the new controller and the adaptive triggers."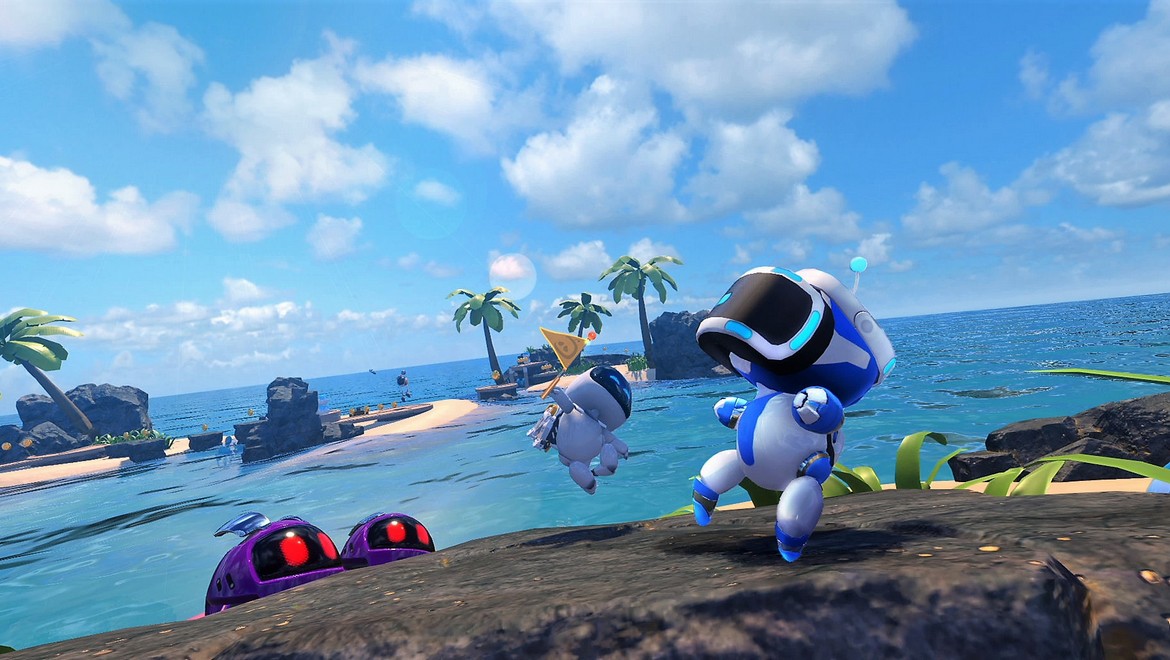 "As strange as it sounds, our team had no experience making non-VR, AR games. That's all we have ever made," Doucet mused. "The way you game design, you have to really build the gameplay around a mechanical feature."
This was apparent during our time with Astro's Playroom, and that two-way process has since been refined, tweaked, and constantly iterated upon to create what we know today as the DualSense.
For the team, it meant focusing more on "the haptic feedback and the two adaptive triggers." Once that was decided, it required building "specific situations around the hardware. This is likely why everything feels "tightly integrated" and "designed for the controller."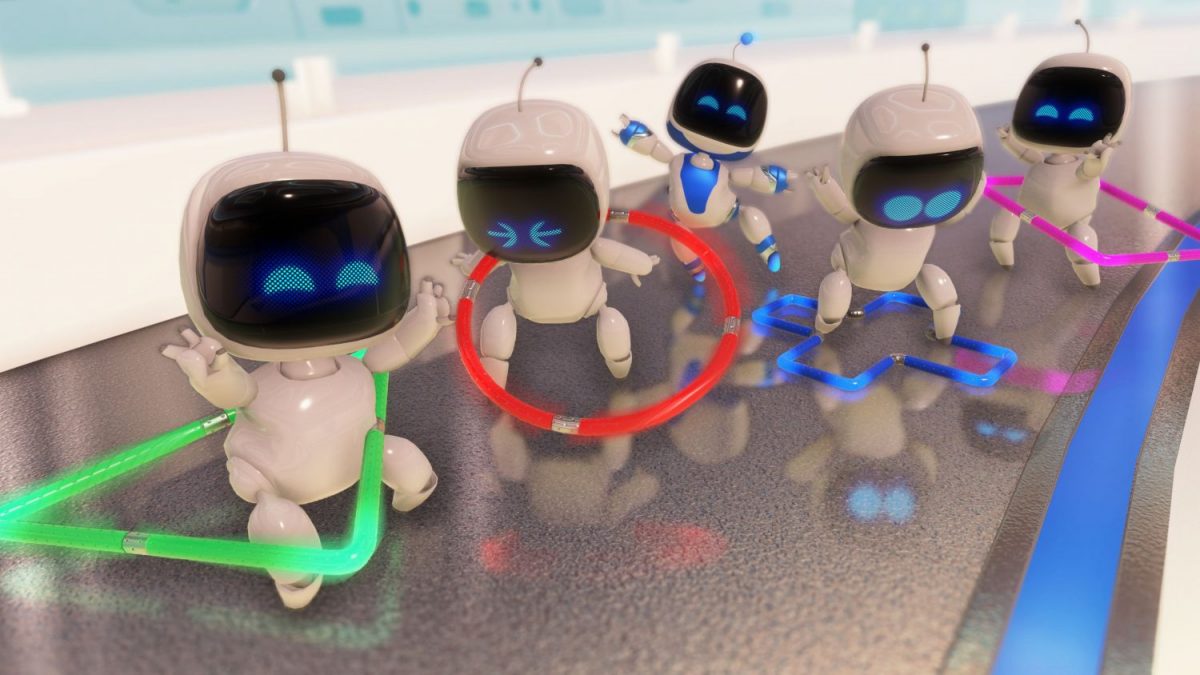 The raw speed of the PlayStation 5's SSD has also been the main focus for many consumers, and in the few examples we have seen thus far, it is extraordinarily fast. So fast, in fact, that the developers for Astro's Playroom needed to tweak things to give players a breather.
"The loading is almost invisible. We are used to a bit of waiting time whenever you lose a life to kind of, collect your thoughts and try again. It is actually an important part of playing games," Doucet shared.
With the SSD being so fast, you can literally have instant retries. So that was an interesting conversation we had, where we purposefully delayed the respawn time just to give people a break. It would be really interesting to design a game around the use of the SSD.
As the one game that will come preloaded on every PS5, it is imperative that Astro's Playroom be more than just a glorified tech demo. Ideally, it should be showing off everything that the new console and controller can do. However, a game still has to be fun and engaging for the player.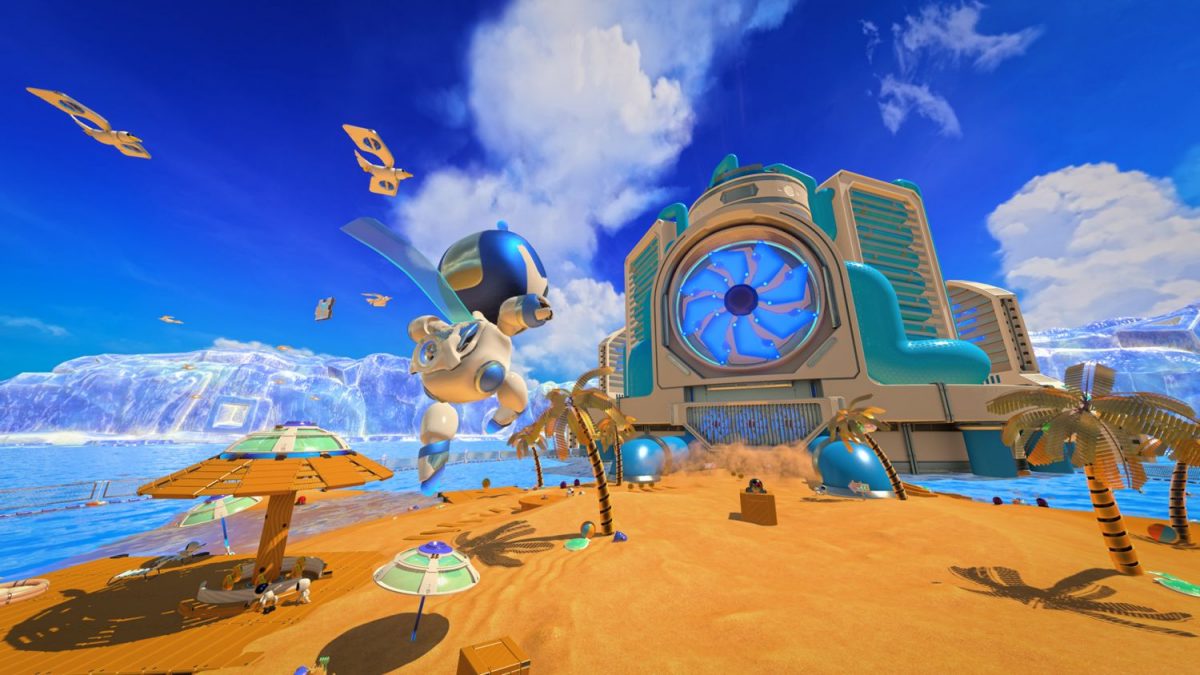 This balance was always on the developers' minds. Between showing off the features of the new tech and veering into the territory of being gimmicky, Doucet emphasised that there was "always a middle ground" in their thought process. Gameplay had to be up to snuff as well.
"We had to be very measured and careful, we don't want it to be just a tech demo, we want it to be a good, fun game in its own right," he shared. "All of these things have to be balanced in a kind of elegant way."
In that sense, the team has laid a strong foundation. This is a full-fledged platformer that does more than just show off the power of the console. It is here where Doucet's passion truly comes across in the manner of a kid in a candy store.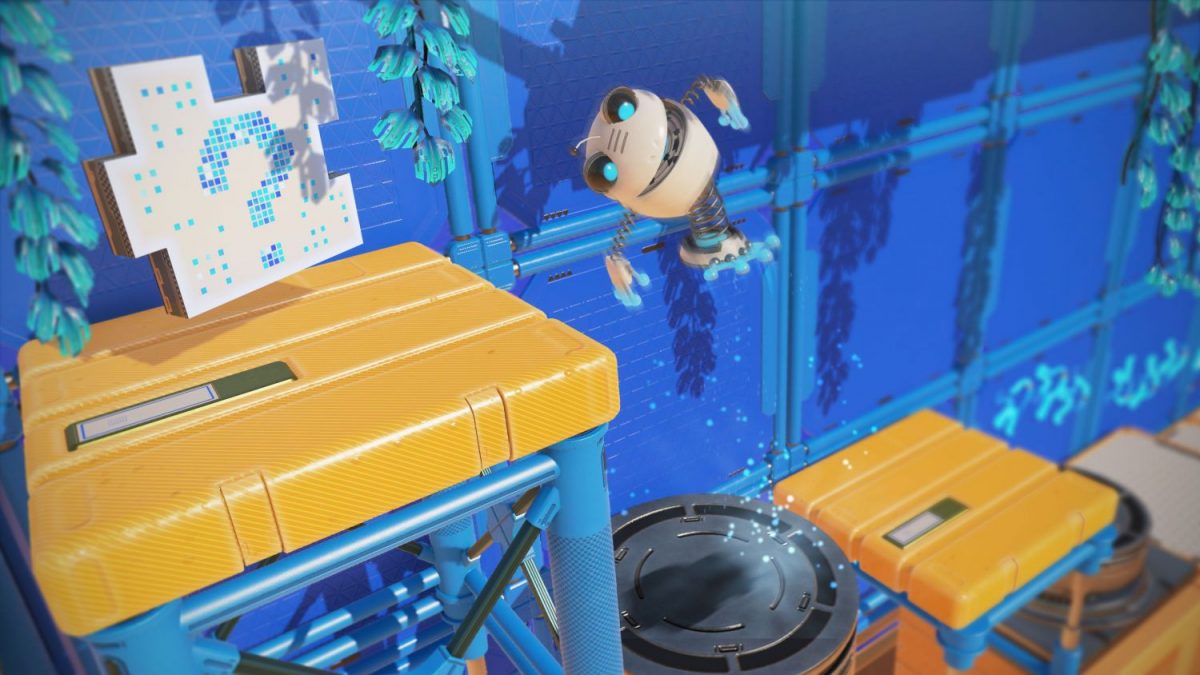 First and foremost, as a PlayStation fan, he knows how important it is to have certain "wow moments" during gameplay to hook you in. Everything from the start and hopefully to the end, is designed to invite you into the new frontier of the PlayStation 5.
Beginning with introducing the various features of the DualSense, diving into a virtual PS5, and making your way into the different worlds inspired by the pieces of tech powering this console, it is a journey made with love and attention to detail.
"If you think about it, inside the console, there should be no organic materials. We should not find wood, things like stone; however, you can find a carbon fibre. You can find crystals," Doucet explained. "The materials are very important in this game because they define haptic feedback. So you know when you are running on plastic, on metal or ice."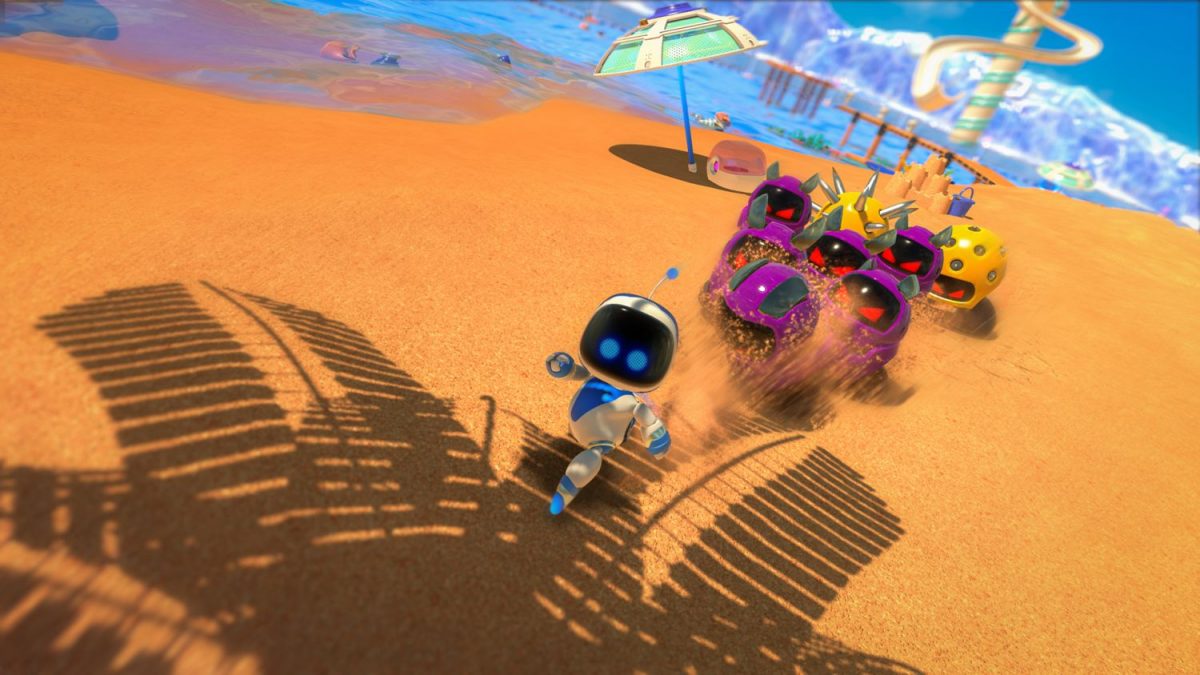 The team had to think creatively to make it all work, and thus when players are swimming in the water; it is cooling fluid. When you find yourself stuck in gooey mud; it is actually thermal paste. The details are all there to be seen if you look a little closer.
Take the Cooling Springs level as part of the demo, which started off in a beach environment before moving into more snowy territories. It is meant to represent the advanced cooling components in the console. One look and you should be able to make the association. The same goes for the many other levels of Astro's Playroom.
"It's interesting how it can work on several levels, where you can see it as the water world or the jungle world, or it can be seen as AI components. Generally, we found some quite logical fits."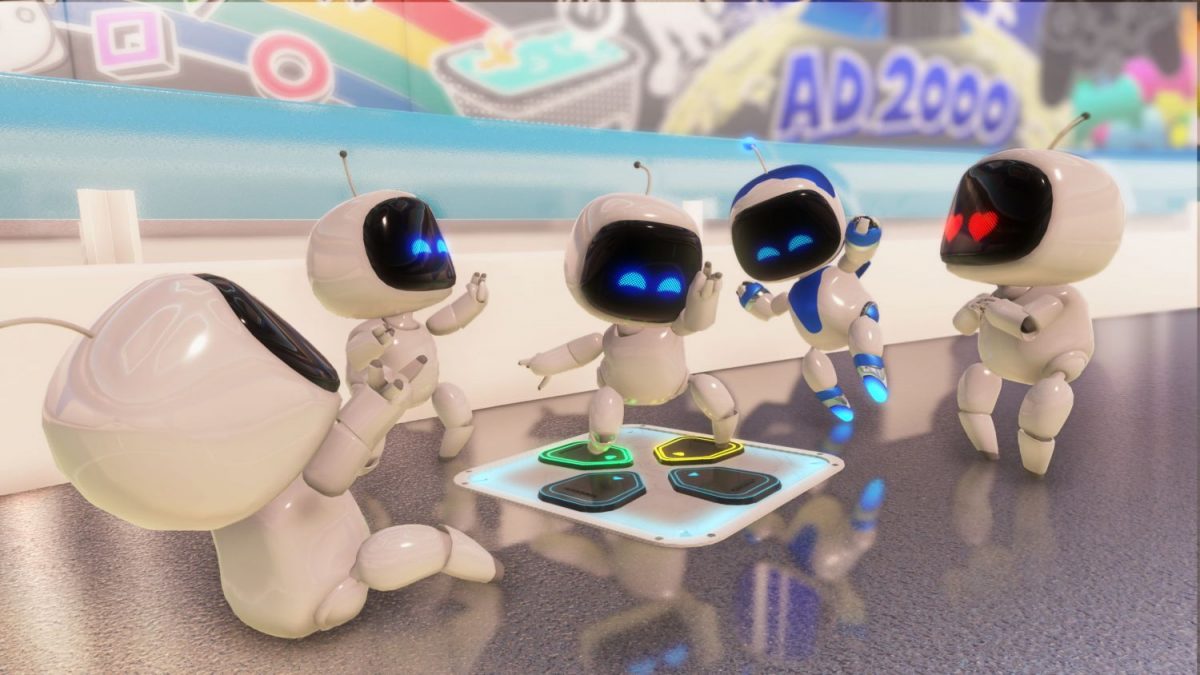 Throughout the entire game, it is clear the love for the PlayStation brand is persistent and actively expressed. With 25 years of history to tap on, Astro's Playroom exceeds expectations in paying homage to the colourful history of one of gaming's most prominent players.
You can expect to find plenty of Easter eggs and references strewn all about the game. For players who are of a particular vintage, it would be no surprise to have warm feelings of nostalgia swell up as you explore the worlds.
From the first PlayStation all the way to where we are today, Japan Studio has clearly put in plenty of time, research, and effort to celebrate all things PlayStation. While we do not want to spoil these nice surprises, it would be hard not to find something that will trigger your memories.
A few of us actually had the PS1, and have some kind of emotional connection to the consoles. However, some in the team are really young, and a lot of these things had to be explained.

A lot of the younger generation are going to learn about, I supposed you can call it retro gaming, and this is a nice kind of motivation for us as well.
A stellar platformer, a tech demo, and a history lesson all rolled into one, that is what players can expect when they boot up Astro's Playroom on their brand new PS5 come this November. While there are plenty of big AAA titles to look forward to, it remains a privilege of PlayStation gamers to be able to remember the past and look forward to the future with something as extraordinary as Astro's Playroom.