Every gadget is pretty much assured an upgrade these days, from phones, tablets, game consoles, fitness trackers to even gaming headphones. As newer, upgraded entries enter the field with time, one of the more respected parties has always been Astro Gaming, whose expertise in audio hardware comes through strongly in the various iterations of its signature A40 and A50 series.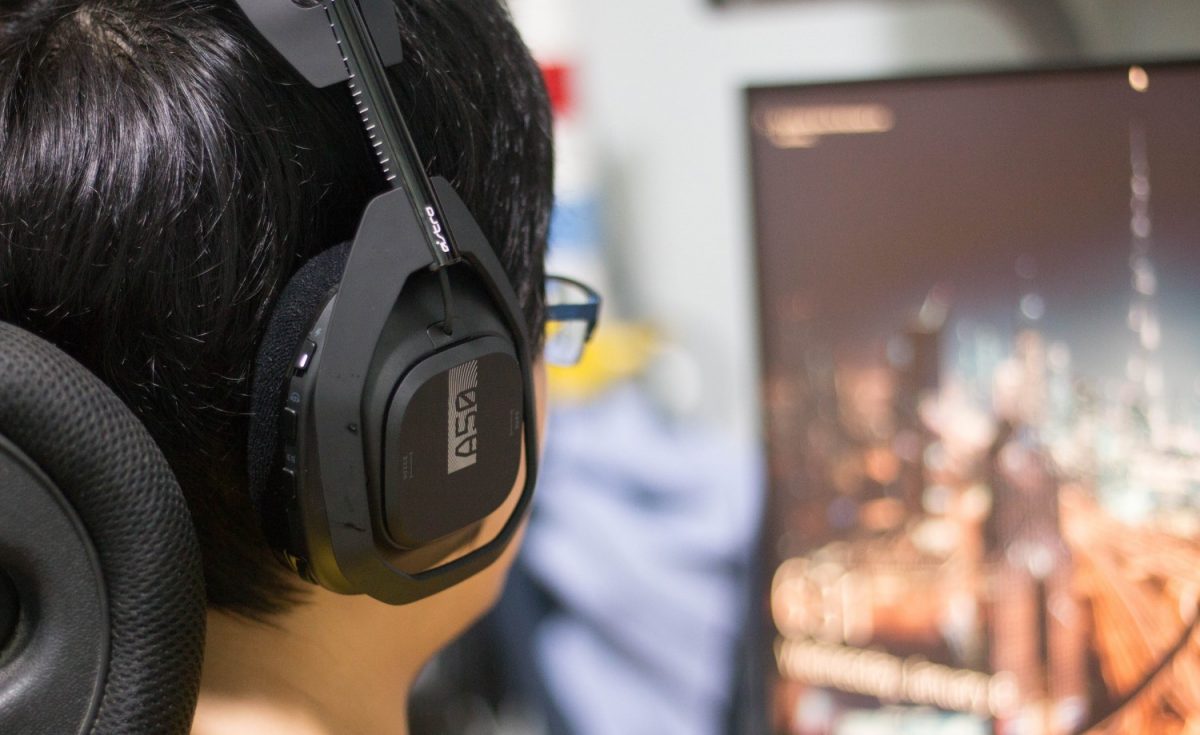 For headphone veterans, the wired-wireless sibling duo should make for a familiar presence, particularly so for the A50. Dating all the way back to 2012, it has grown to become the company's flagship offering, delivering revamped designs and improved functionality with each refresh, while preserving the more iconic elements. Gen 4, true to tradition, has all of that – and then some.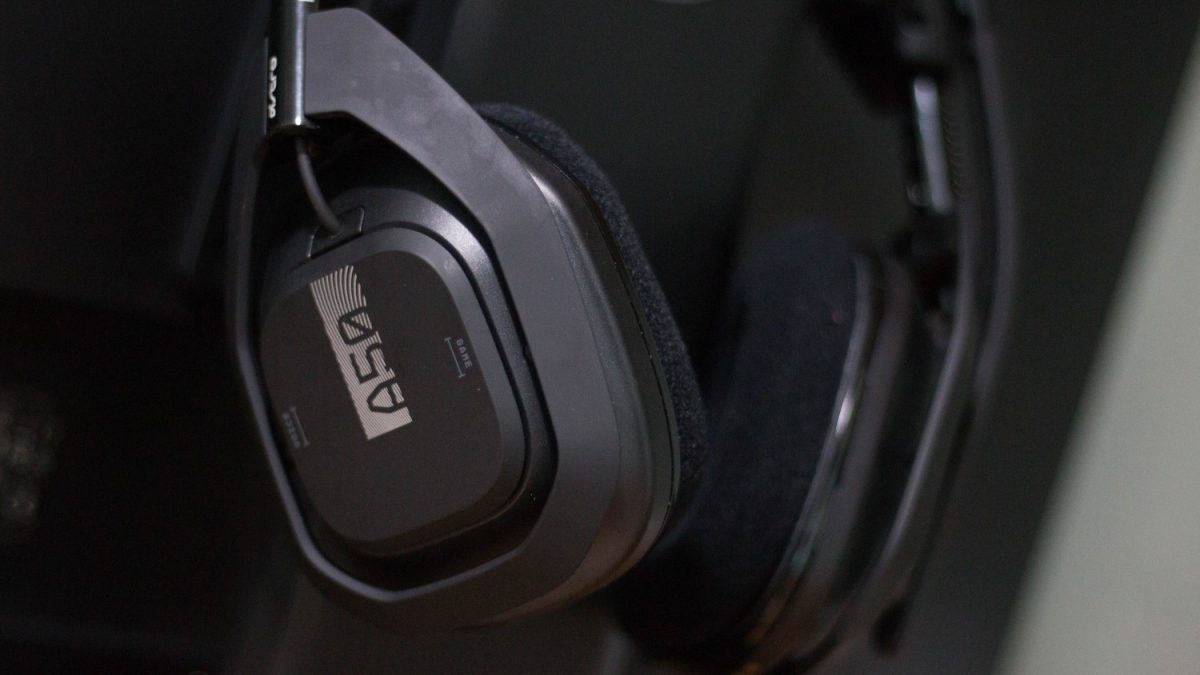 The A50s have consistently been Astro's most expensive headphones entry, and it's not set to change anytime soon. Retailing at a whopping S$499 (US$299), the newest addition to the family certainly keeps up its premium appeal, and it does so rather unapologetically. Where some recent headphones have adopted stealthier, subtler tones to the garish gamer aesthetic, the Astro A50 proudly displays its gaming identity with branding cues, a modern rugged industrial design, and sleek-looking mic – all dipped in fine, glossy coat of black.
The minimalist look suits the headset well, but fans of its older iterations may mourn the loss of personalisation, which is easily one of Astro's more recognised and distinctive traits. With the lack of contrast in the colourways, the near-black design can come across as monotonous for some as well, although there's no denying the added touch of sophistication that follows the black colour pick. Xbox One owners have it slightly better – their version of the headphones boasts a nice little gold hue, allowing for a livelier vibe.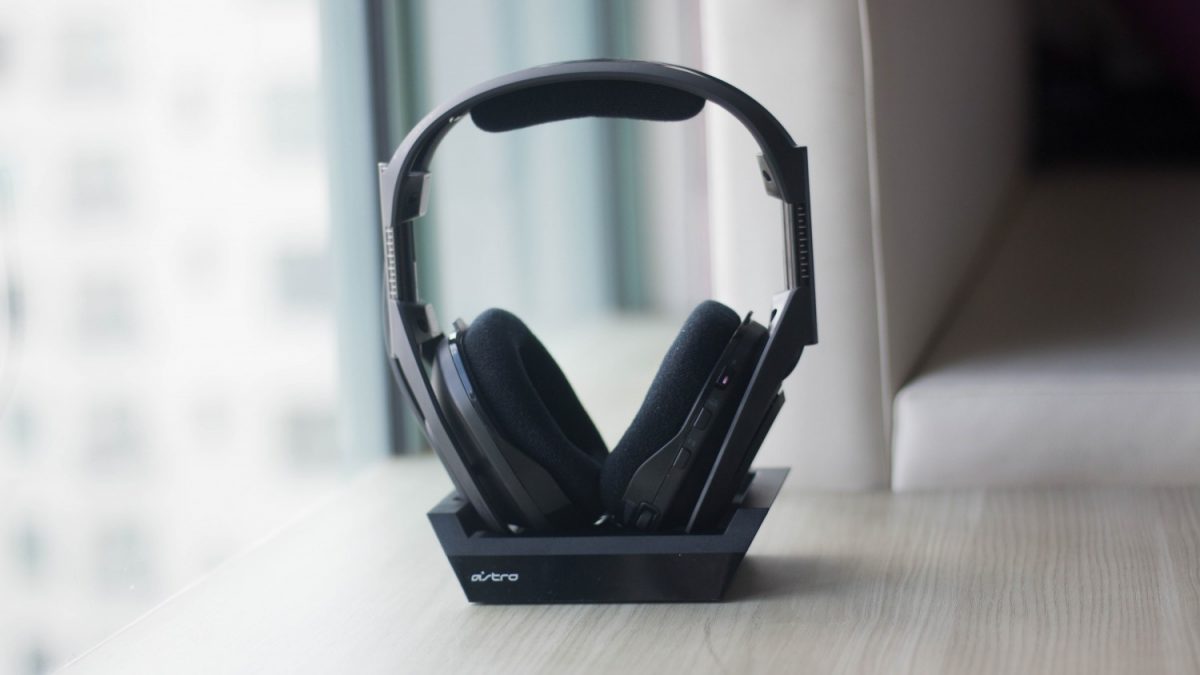 As owners of the third-gen A50 (2016) would know, the newest A50 isn't quite the conventional wireless earphones, in the sense that it has an accompanying charging stand. The idea is this: instead of housing and charging the headset separately, the custom cradle allows users to do both on the same platform, without the extra hassle or wires. It's simple, it's straightforward, and it's admittedly impressive.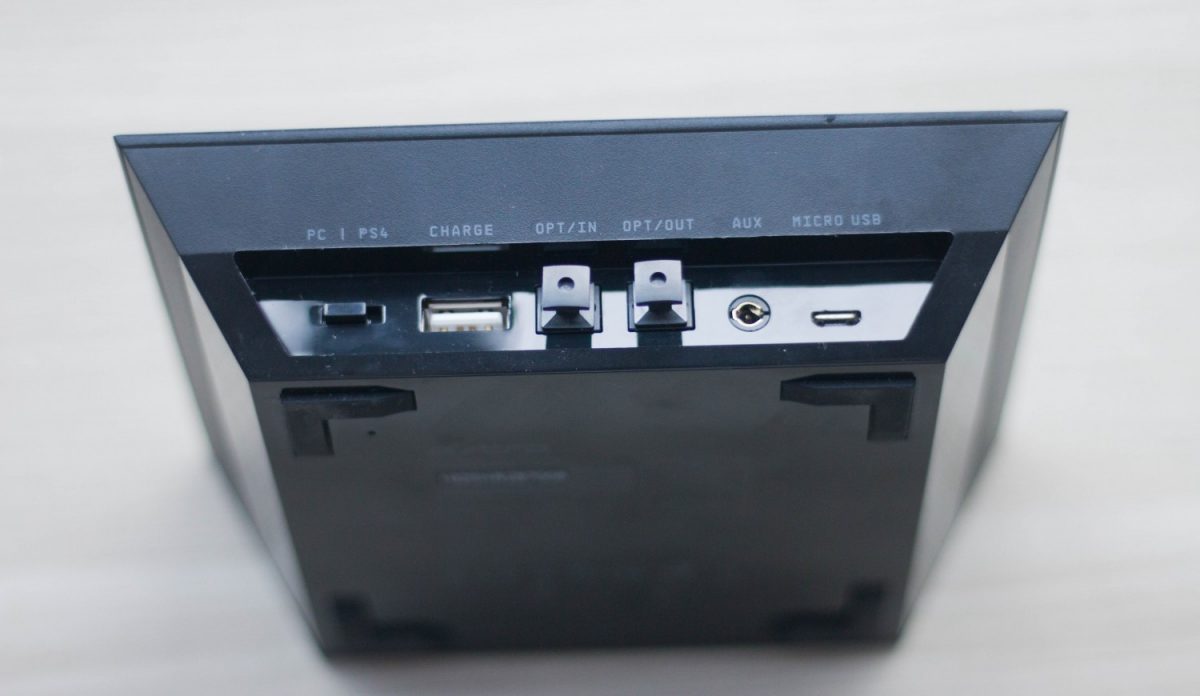 The 2016 iteration was the first to usher in the base station, and while the feature was fairly well-received, its large, rectangular build proved to be a concern. With the fourth-gen A50, its size is reduced, sporting a sleeker, more reasonably-scaled body, alongside a new toggle switch between audio platforms (PS/PC or Xbox/PC), as well as a selection of USB-A passthrough, optical audio, auxiliary, and micro-USB ports.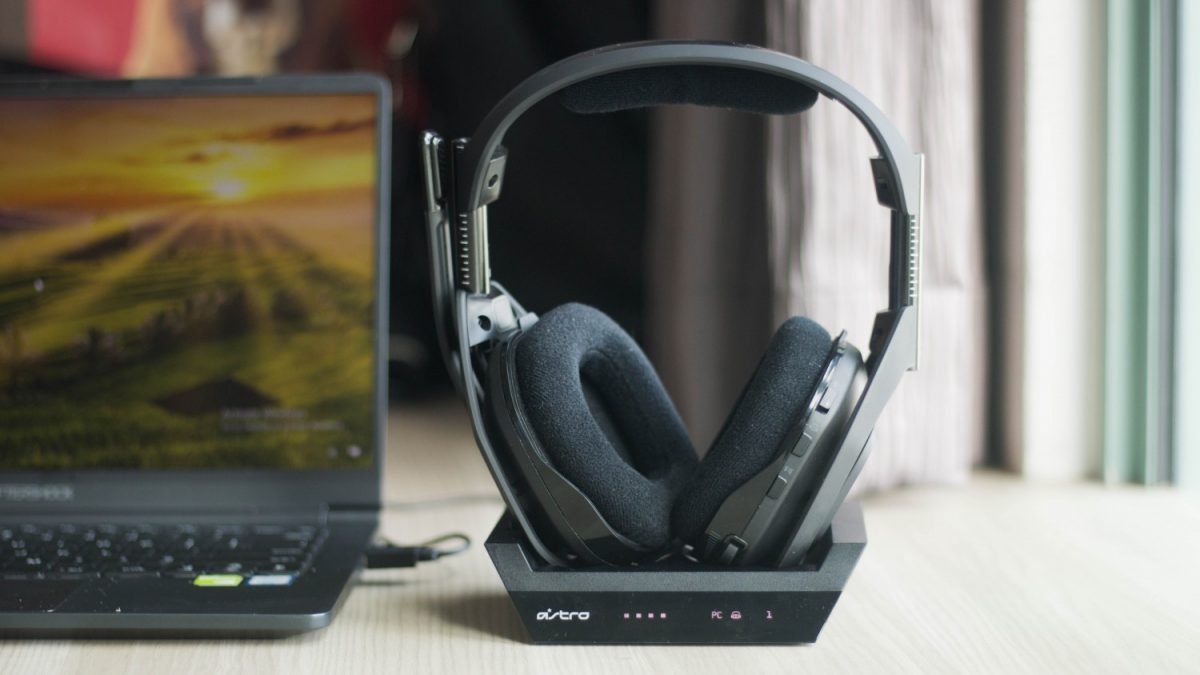 Apart from wireless charging, the stand also displays the different stats of the headset on the front-facing, including battery life, EQ preset, and platform and Dolby connectivity. All of these are clearly visible at a quick glance, which makes for a welcome convenience. Say goodbye to fretting over the hidden battery level during long gaming sessions.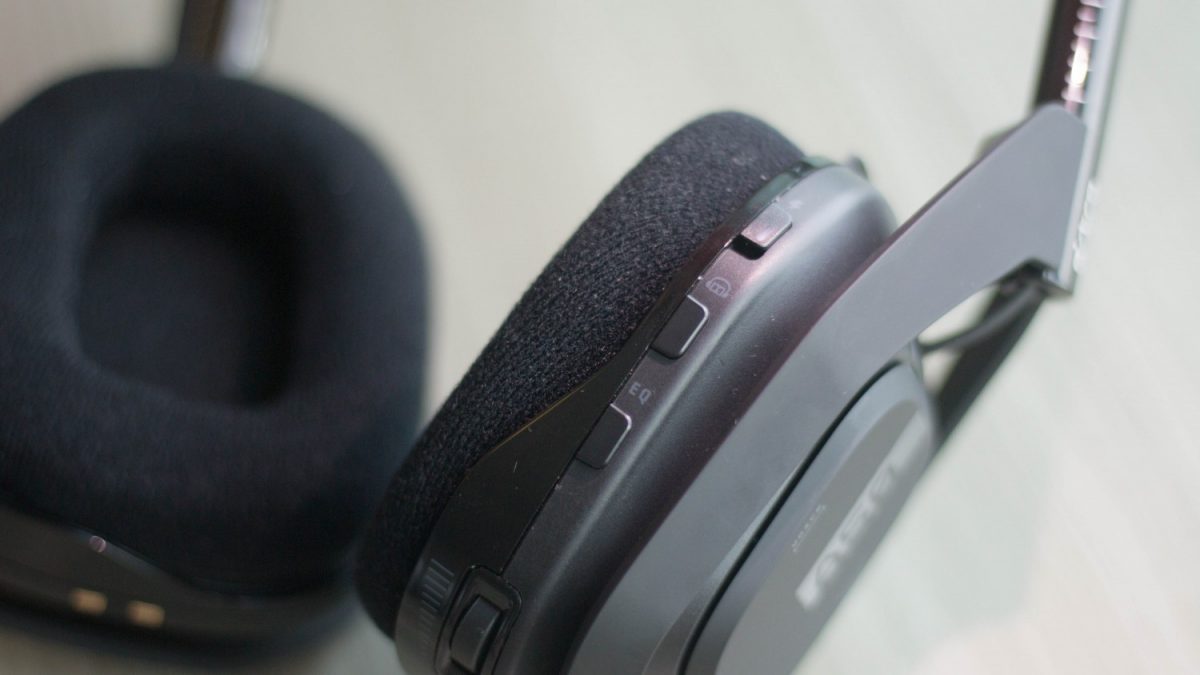 Of course, the audio device itself has its share of improvements over its predecessor as well. Where the old A50 relied on a sliding switch to navigate between three different EQ profiles and power settings, this one is armed with easy-to-use buttons on the right side. It may take a little while to remember the corresponding buttons for each function without looking at its respective labels, but the change does make the headphones appear more uniform and sleek-looking on a whole.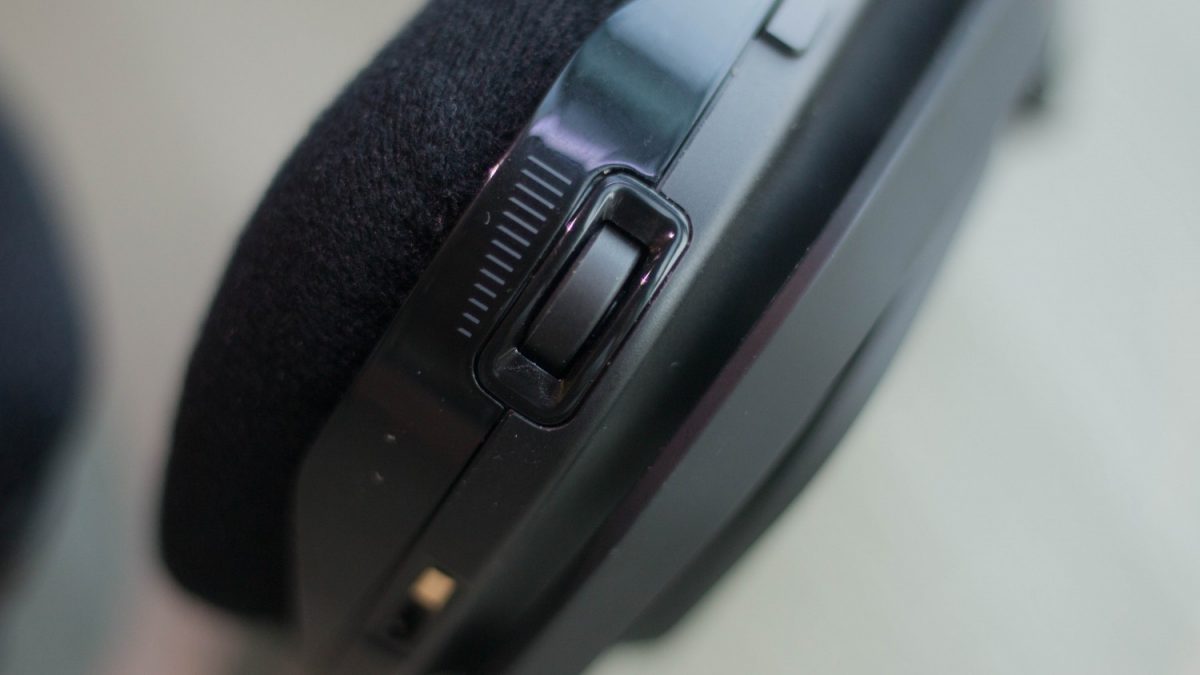 The volume control wheel, meanwhile, continues to adapt its previous design as a roller at the bottom rear of the right ear cup, which is pretty neat, considering how smooth and user-friendly it is. Over on the left side is where the mic sits, and while it's neither retractable nor removable, it can be rotated upwards when not in use. Users should be able to do so rather smoothly, although it doesn't feel quite as solidly built.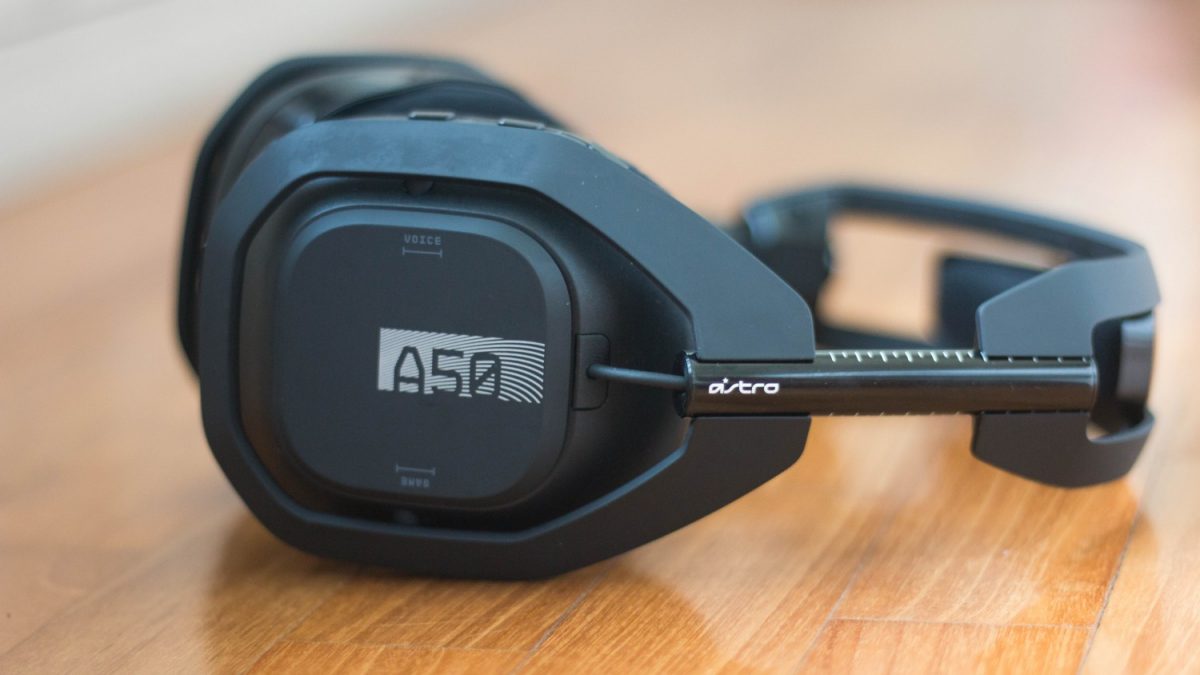 One of the more notable traits of the A50 was its game-chat channel mixer, so it's only expected that Astro would bring that over to its newest iteration, with a nice little change to boot. Newly-integrated into the right side of the headset, it's now controlled by rocking the ear cup in the direction of its labels ('voice' or 'game'), such that the audio balance can be adjusted. This comes in handy when users have to balance their game audio with the volume of external sources like Discord or Twitch. There's little need to worry about mis-clicks, too, because the buttons are sufficiently tactile to detect pressure – although it'd have been better if the ear cups could take on a less cheap-looking, flimsy appearance.
Because of that, the A50 will register as two separate USB sound devices, which may confuse first-time users. As a general rule of the thumb, the 'game' mode should be engaged primarily due to its fuller, clearer sound quality that can be further enhanced with the Dolby Atmos feature.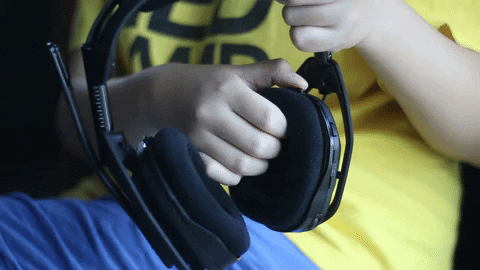 Its removable ear pads certainly add a touch of convenience and customisation to the experience. The default ones are more than comfortable, but those looking to swap them out for alternate leatherette options can just easily pop off the magnetic ear pads, and snap in the replacement. Do note, however, that the ear pads may press against the spectacle frame for bespectacled individuals, resulting in slight discomfort during longer gaming sessions (around three to four hours).
Performance-wise, the A50 more than lives up to expectations. While it can't necessarily compare to audiophile headsets, it's certainly comparable to some of the best wireless ones on the market, even with its flaws. Let's get that out of the way first: the A50 is far from being the loudest headphones, and it doesn't have the best isolation either. But what it lacks in noise-cancelling functionality, it compensates with impressive sound quality and audio balance, boasting warm, punchy tones, and a pronounced mid-range.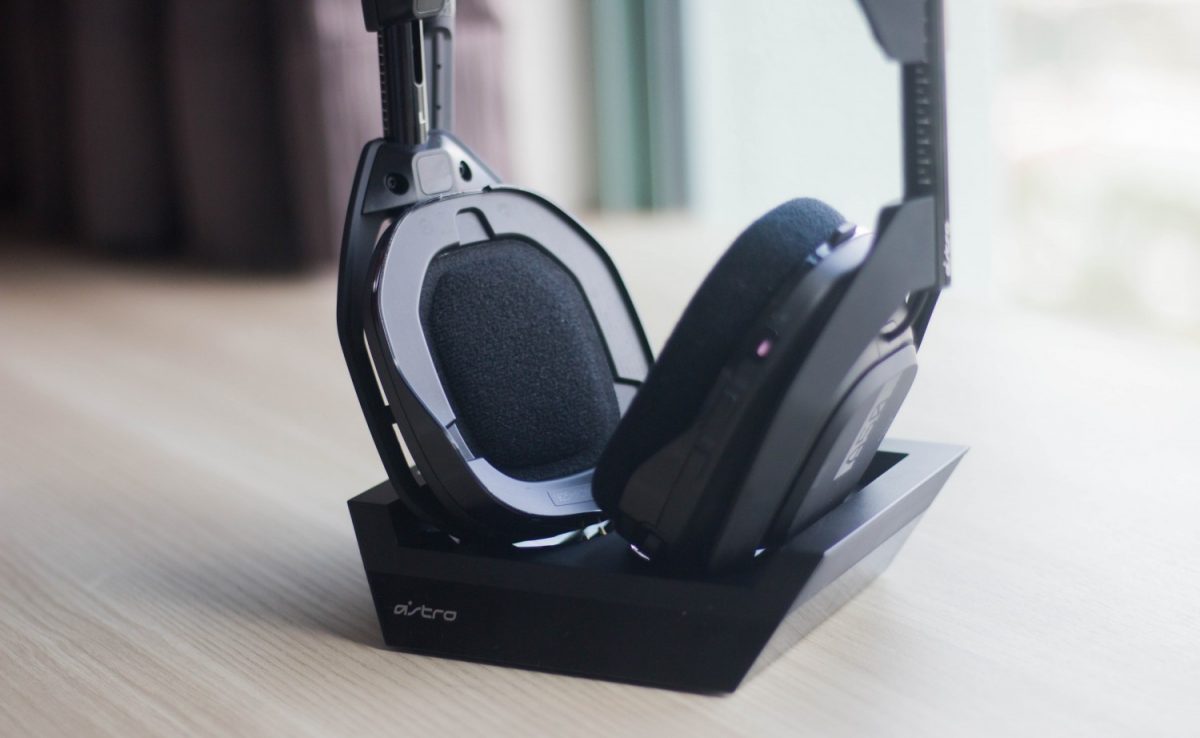 This stems from a nifty little upgrade to the drivers in the ear cups, which is now angled to direct sound right into the user's ears, such that the loss in audio details can be minimised.
A common feature of headphones is the presence of heavy bass that at higher volumes, may produce a crackling sound, and Astro's latest refresh has none of that. When listening to Andy Mineo's "You Can't Stop It", the bass thumps rhythmically in the background without overpowering the other accompanying audio cues, which proved to be rather pleasant to the ears. At the higher range, however, some details are still lost.
Putting the A50 to use in both gaming and cinematic settings proved to be a great experience, especially when coupled with the Dolby Virtual Surround support. Watching The Witcher on Netflix yielded crisp, accurate audio pairing with the show's breathtaking visuals and fight scenes, with Jaskier's crooning of "Toss a Coin to your Witcher" adding a more rounded touch to the immersiveness.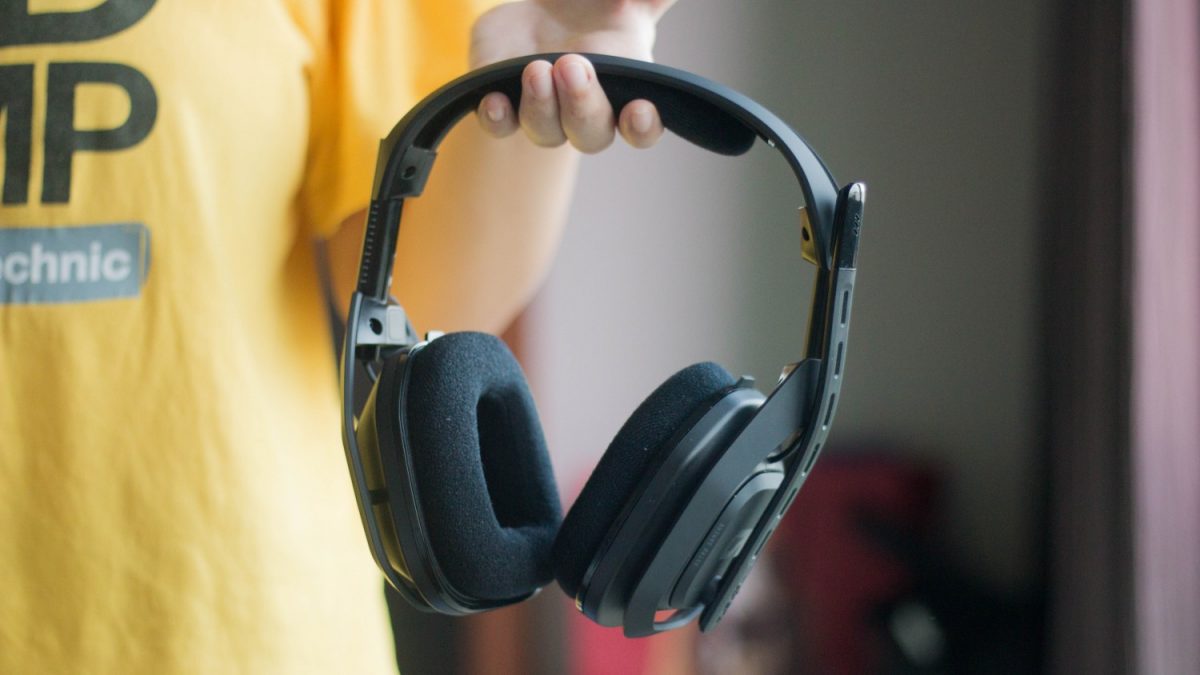 Revisiting the world of The Elder Scrolls V: Skyrim, meanwhile, saw clearer, richer audio, which meant that sneaking around Undead-infested crypts, and facing down the Shout-capable Legendary Dragons became more intimidating. In Overwatch, the footsteps of the opponents can be heard very clearly, as voice lines and cries of Ultimates appeared to be a little less flat.
Following instances of intermittent disconnection with older A50 models, Astro has rolled out 5G wifi technology this time around. What this translates to is increased reliability, and it certainly shows – there's been zero cases of interrupted audio during the review window, with no lag detected where audio latency is concerned. As it stands, the entire user experience was extremely smooth and satisfying.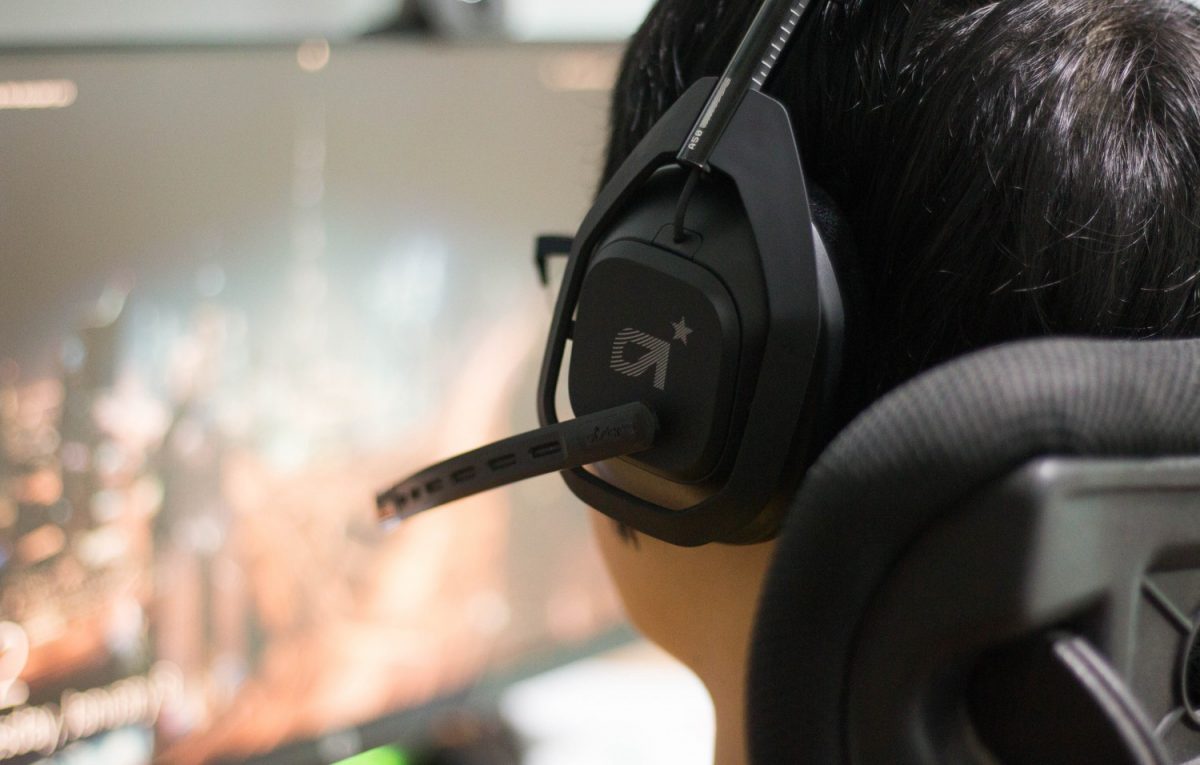 The A50 is certainly competent, but that doesn't mean it's free of faults. Despite a noticeable improvement over its 2016 sibling with crispier, clearer voice input, the mic still requires some fine-tuning, sporting muffled and echoed talk at times. Users will also have to familiarise themselves with its in-built mic monitoring feature, which allows them to hear themselves while gaming and chatting. It can be a little weird for some, so an option to disable the function would be great. Unfortunately for the haters, there's no way to do so here.
Battery life isn't the most impressive by current standards, too. In theory, the headset is expected to last about 15 hours, and it does seem to live up to it, fluctuating between 12 to 15 hours of use when put to the test. That's sufficient for gaming in short bursts, but powering through anything beyond that (read: religious gaming for hours on end across multiple days) would prove to be very, very challenging.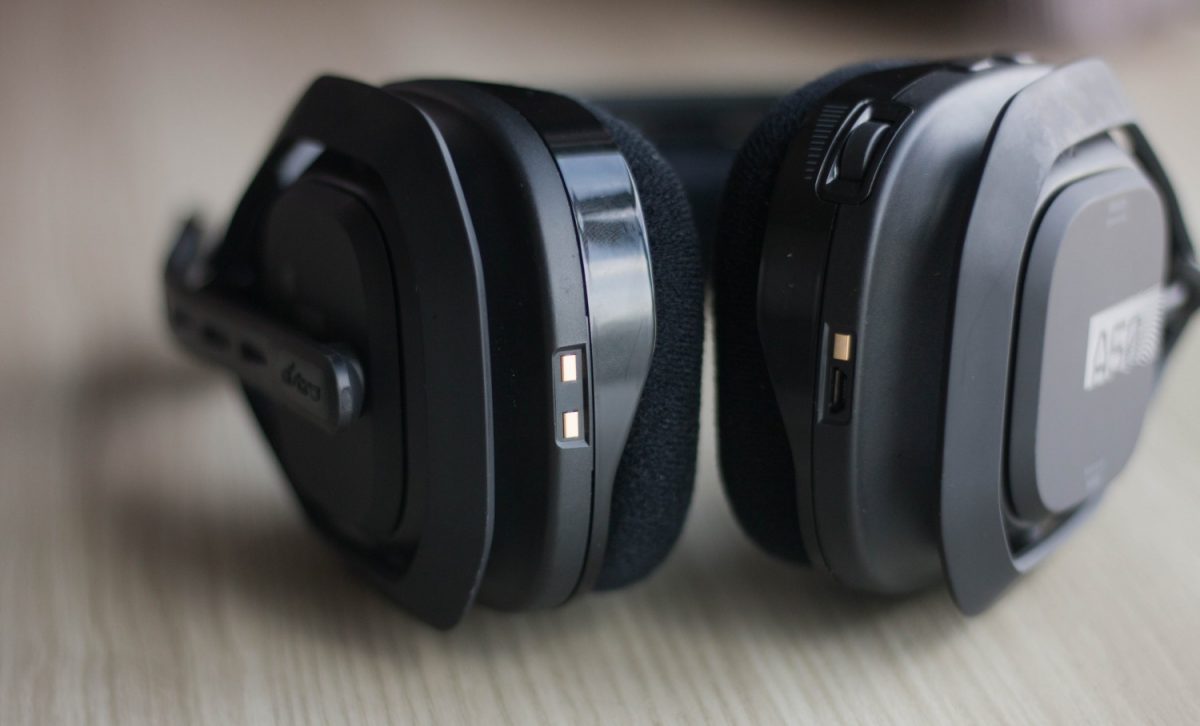 The A50's nifty charging technology means the problem is easily addressed, however. With help from its internal gyros, the headphones are programmed to automatically power down after 30 seconds of inactivity, before powering back on again once its sensor picks up movements. Charge times are now quicker, and it's also a lot easier to place and secure it on the base station without the need to fumble for contact anymore – it's pretty neat.
At S$499 (US$299), the fourth-gen Astro A50 continues to be one of the most expensive gaming headsets on the market, as per tradition. Armed with the handy mix of a charging dock, internal gyros, chat-mix, and great audio, it looks set to be the jack of all trades of the headphones scene. But even these value-add features might not necessarily make for a compelling argument, especially when individuals can easily get "Great" for more than half the price of the "Best". The keyword here is "convenience" – something the A50 offers generously, and what really goes into paying that hefty price. Minor flaws? No biggie, everyone's got a little of that, and this fine masterpiece of an audio product is no exception.
GEEK REVIEW SCORE
Summary
Quality comes at a cost, and convenience at a hefty price. The Astro A50 (2019) offers both in the form of a premium package, and it's certainly worth the investment. Fast-charging capabilities, chat-mix, intuitive technology – you name it, this bad boy's got it. Just a little shy of gaming and audio perfection. 
Overall
9/10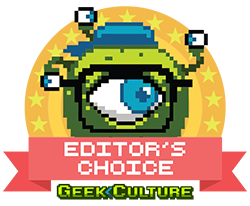 Aesthetics -

8.5/10

Build Quality -

9.5/10

Performance -

9/10

Value -

8/10

Geek Satisfaction -

10/10
---

Drop a Facebook comment below!