After 20 years of feeling secure in the neighbourhood, the theft of an old bicycle right outside my home rattled everyone, including the neighbours.
Naturally, the arrival of the Arlo Ultra 4K UHD Wire-free Security Camera System couldn't have been at a better time. A spinoff from Netgear, Arlo has come into its own as a provider of quality home security camera setups, outstanding video captures, and full-featured software. At over $1,000, there is no doubt that the Arlo Ultra already looks fantastic right out of the box, and thankfully, it didn't disappoint.
The Kit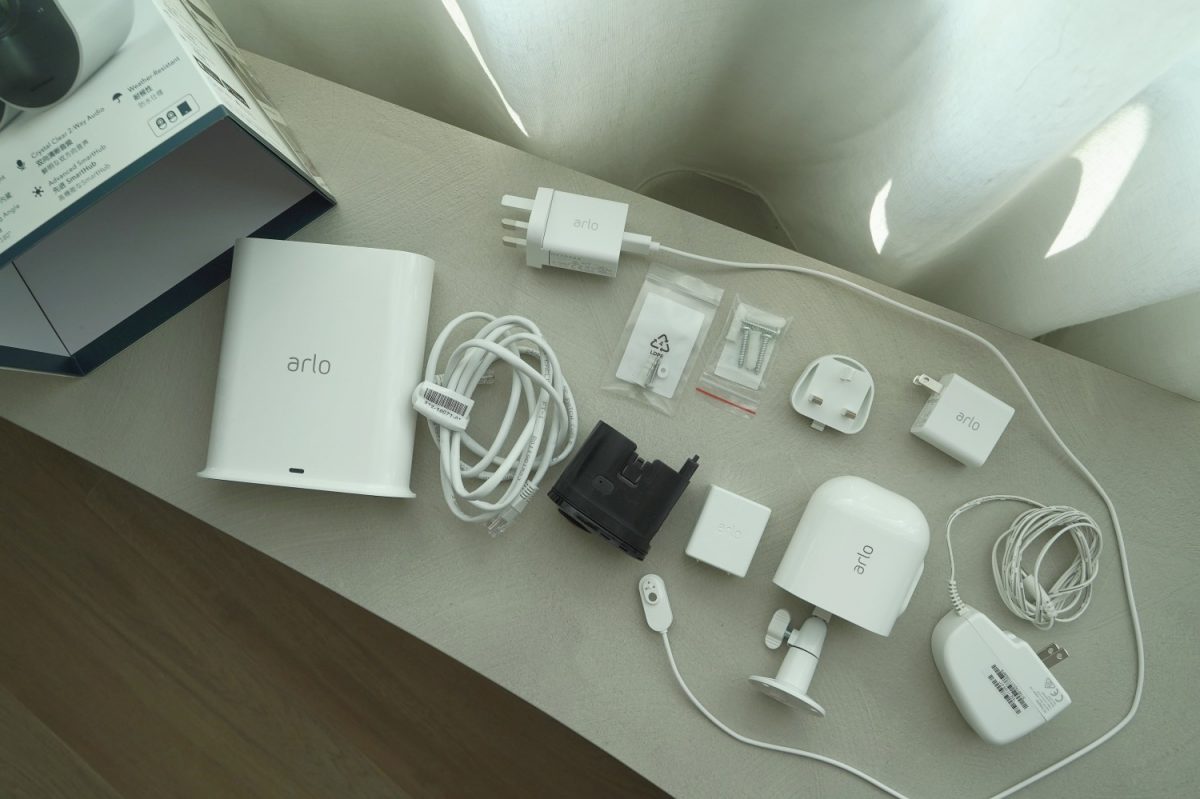 Here's what you get for S$1,199:
| | |
| --- | --- |
| Feature | Quantity |
| Arlo Ultra 4K UHD Wire-free Security Camera | 2 |
| Rechargeable battery | 2 |
| Power adapter | 1 |
| Magnetic charging cable | 1 |
| Ethernet cable | 1 |
| Wall mounts | 2 |
| Wall mount screw sets | 2 |
| Quick start guide | 1 |
| Video monitoring decal | 1 |
| SmartHub | 1 |
| Arlo Smart subscription | 1-year free |
Technically, the price is for two cameras and at first glance, you'll notice the two cameras look extremely handsome housed in primarily white-coloured plastic cases with soft features. At a low profile of 89mm by 52mm by 78.4mm, you might be surprised at the solid heft in the hand with the rechargeable battery loaded in, but it's surprisingly well-balanced in its final weight distribution, with metallic pieces providing more than screw-in security. The obvious thing before even starting up the pod-like Arlo Ultra camera is that it instantly adds a subtle, non-threatening element of pleasing aesthetics to your home or business area.
The product is described as rain and dust resistant, so you'll have your mind at ease placing the Arlo Ultra cameras outdoors even in inclement weather. The included wall mounts provide more than necessary adjustments for range and angle of view of up to a full 360 degrees. The magnetic mount inspired a surprising confidence with its strength, which still allowed for easy removal when the camera needed (magnetic!) charging.
But before you start making plans for external installation, here's a fun fact – it is legally frowned upon to install anything permanent outside your home, especially if you live in an HDB apartment, unless there is express approval from your neighbours and your constituent committee. Bottom line – my request to do so is still pending approval after 3 weeks, so some parts of this review may only be derived from limited observations.
The Arlo Ultra sports new features like IR LEDs for night vision (grey-scale) and noise-cancelling microphones. Two motion-activated spotlight LEDs are equipped for full-colour night captures, which you can turn off completely for discretion, with a further option to remotely turn on as a warning signal in the case of strange persons detected.
The Arlo Ultra also comes equipped with two noise and wind-cancelling microphones on both sides of the lens. This allows for crisp audio recording and two-way communication. Its strongest feature yet is its 4K live-streaming and pure surveillance mode; the camera down-scales to 1080p and 720p HDR when certain modes, such as the currently-experimental Package Detection mode, or the Auto Track and Zoom mode, are activated. Making this an extremely capable and sensitive security camera are also two motion-detection sensors compared to only a single one in previous models.
There are also a number of accessories available for the Arlo Ultra, some of which include a solar panel, a dual-battery charging station, and a 7.6m and 2.4m magnetic charging cables for outdoor and indoor use respectively.
The Advanced SmartHub is the central device that the Arlo Ultra cameras wirelessly connect to via your home or office's broadband internet. The SmartHub connects to your router via the included Ethernet cord and houses a single slot for a microSD memory card slot (Speed class 10, UHS1, V10). The SmartHub system also builds in a Smart Siren that can be triggered automatically by motion, audio, or by yourself remotely from the Arlo App.
The Arlo Ultra's 4K and 1080p recordings punched above expectations, with pretty accurate colours and contrast in the video captures in daylight. The ultra-wide field-of-view really makes for a fantastic experience especially if there comes a need for a tighter crop of the 4K footage for clarity of subject in most situations.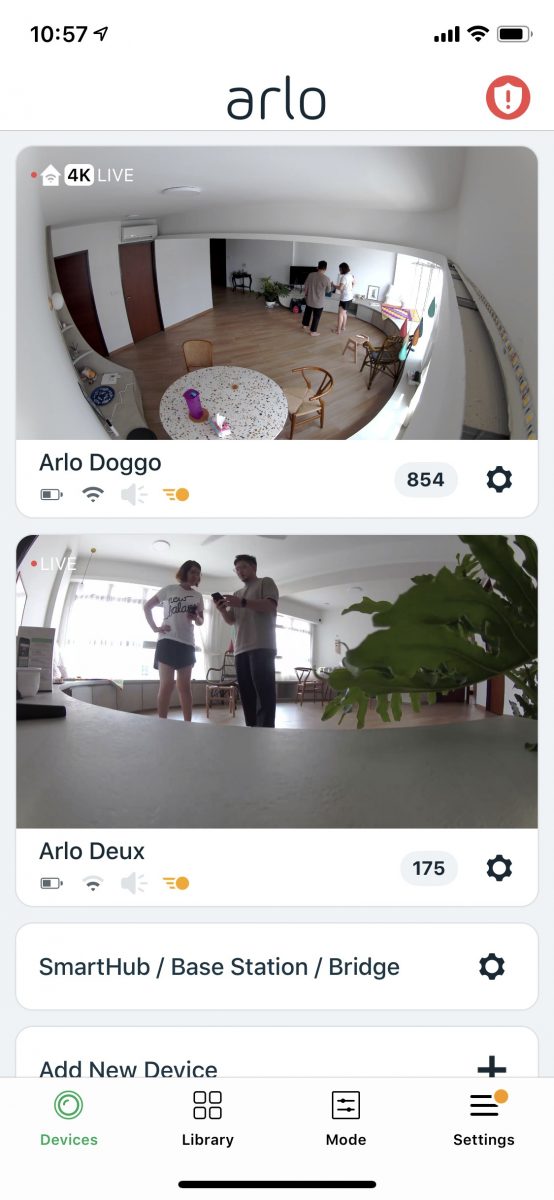 As expected, night vision colour imaging is not as stellar, even if the 6500-k spotlight took its prowess up a notch for subject illumination, which is useful enough for viewing on mobile (iPhone X). It's recommended to temper your expectations for duller images and decreased subject clarity (especially for faces) if you're going to see the output on a desktop computer. Also, don't expect to see much detail even if you do zoom in. The proverbial 'CSI enhance' simply doesn't work in most night captures, with the extremely bright LED light playing a part, ironically, in blinding out your subjects.
That said, the infrared night captures fare marginally better on contrast, clarity, and even grey-scale dynamic range. Interestingly, there is minimal blurring of images on both coloured and grey-scale output so that's another tick in the Job-Well-Done list.
The Arlo Ultra is designed with a Track and Zoom feature that is meant to digitally focus on and track subjects but aside from enabling this feature twice, there's nothing much to see here, and it's probably safe to say that the Arlo engineers probably need more time and the availability of better tech to refine this useful option.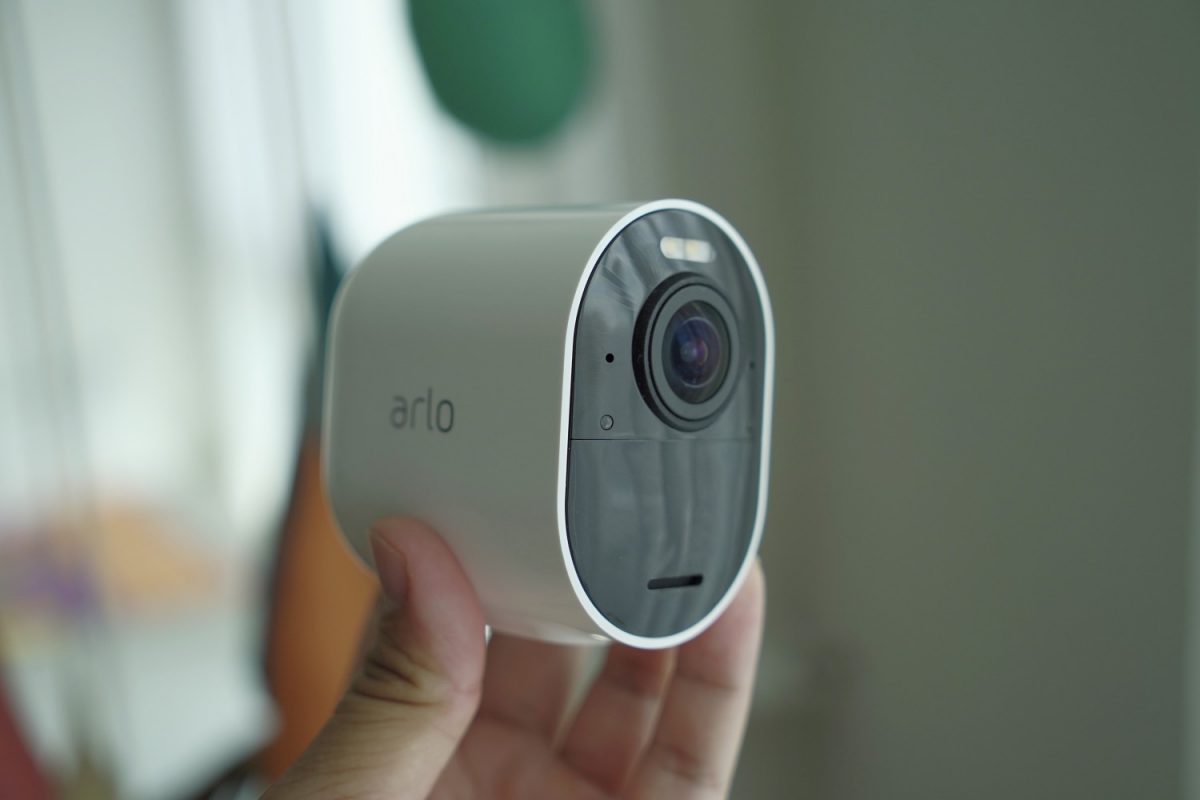 Audio-wise, be prepared to be surprised at the volume, and how audible and clear the captured sounds were, with both conversations between people, as well as on-going environmental sounds like TV audio and the rustling of plastic bags coming across loud and clear. This was pretty much on par both ways for the dual-audio system, with slightly better volume coming out of the camera speakers than from camera-to-phone.
On the software front, we're looking at Arlo's prowess in consistently designing along an ethos that can be best described as simply powerful. Setup is pain-free plug-and-play if you follow the included quick start guide that is true to its name. Once done, the camera's many security features can be customized to your specific needs, including, but not limited to:
Adjustable motion-detection sensitivity, including even a selectable area in a scene for motion-detection
Adjustable arming modes including on-demand arming options, a highly-detailed calendar-scheduling option, even a Geofencing option
Reduction in wind noise for the microphones
Adjustable camera viewing angles: Full (120 degrees), Wide (150 degrees), Super Wide (180 degrees)
Selections for Track and Zoom and Package Detection (Beta, one camera only)
Live streaming in 4K or lower
Check battery levels
Activate spotlight
Make on-demand image or video captures
The Arlo mobile app also organizes all recorded video clips in reverse-chronological order, with proper labels that indicate their triggered captures, caused by people, sound, vehicles, animal motion, etc. Arlo also makes it abundantly clear that each media recorded can be downloaded, shared, deleted, or favourited. Interestingly there is also an option to donate your clips to Arlo for research although that is certainly a debatable topic due to privacy concerns.
The Arlo Ultra also supports compatibility with Google Assistant, Amazon Alexa, IFTTT, and even Apple's HomeKit, if you're so inclined. Naturally, there is an accompanying app, which is just that bit more intelligent and well thought out, compared to the buggy web interface. Plus, the web version actually requires Adobe Flash to run, which isn't even possible (or safe) anymore in most of the modern browsers.
With all the Arlo Ultra is capable of, there is obviously a catch somewhere, and therein lies the optional subscription plans to suit your different needs. The set comes with an introductory 1-year free subscription to the Arlo Smart plan, after which owners have to make a decision to pay more.
| | | |
| --- | --- | --- |
| | Arlo Smart Oer Camera | Arlo Smart Premier |
| Price | S$3.99 | S$11.99/mo |
| Number of cameras supported | Per camera plan | 10 |
| Cloud recording (up to 1080p) | Rolling 30 days | Rolling 30 days |
| 4K cloud recording | No | No |
| Arlo Smart Features | Yes | Yes |
| | Buy service for just 1 or 2 cameras at a per camera rate | Buy service for all of the cameras on your account |
| | | |
| --- | --- | --- |
| | Arlo Smart Elite | Premium Video Recording |
| Price | S$19.99/mo | S$2.99/mo |
| Number of cameras supported | 20 | Per camera upgrade |
| Cloud recording (up to 1080p) | Rolling 60 days | – |
| 4K cloud recording | No | Yes |
| Arlo Smart Features | Yes | – |
| | Buy service for all of the cameras on your account | Upgrade any service plan with higher quality recording (4K) |
The Arlo Ultra 4K UHD Wire-free Security Camera System is available on Amazon and Lazada.
GEEK REVIEW SCORE
Summary
The price-point and subscription rates may raise an eyebrow, but the Arlo Ultra has proved to be a spectacular product.  Outside of the technical prowess and aesthetic upgrade, it ultimately gave my family peace of mind knowing their home is secured with clarity (in all manners of the word). My father has even stopped cutting short his outdoor activities knowing he can check in on our dog on his smartphone at any time. The fact that the Arlo system and app are so accessible to even my elderly parents also speaks volumes of Arlo's design sensibilities.
Overall
9/10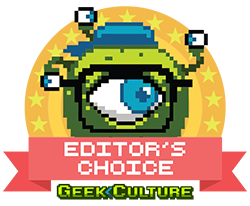 Aesthetics -

9/10

Build Quality -

10/10

Performance -

8.5/10

Value -

8.5/10

Geek Satisfaction -

9/10
One day Hiro have bottle of nice rum. Then Hiro smashed. Hiro never had chance to find rum name. Tell someone you love them before it too late. Hiro also harsh critic of people who walk dogs only one day a week.