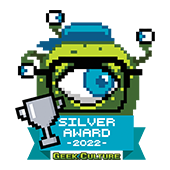 Thirteen years after its debut, Apple fans have a simple understanding of the hardware company's annual smartphone release schedule – it alternates between a full fledged hardware release, followed by one that offers incremental improvements. In the last four years since the iPhone X, that has basically pointed to an even numbered release as the full fledged upgraded model, while any odd numbered release points towards a device with incremental improvements.
On the surface, the iPhone 13 certainly fits that release trajectory, as the overall design follows that of the iPhone 12, which itself saw a design overhaul last year, moving from the curved design aesthetics of the original iPhone, to the flat one first seen in the iPhone 4. Looking like a miniature iPad Pro, with its flat edges and rounded corners, its elegance is only broken in the rear, with the protruding camera module – two lenses for the iPhone 13 and 13 mini, and three lenses for the iPhone 13 Pro and Pro Max.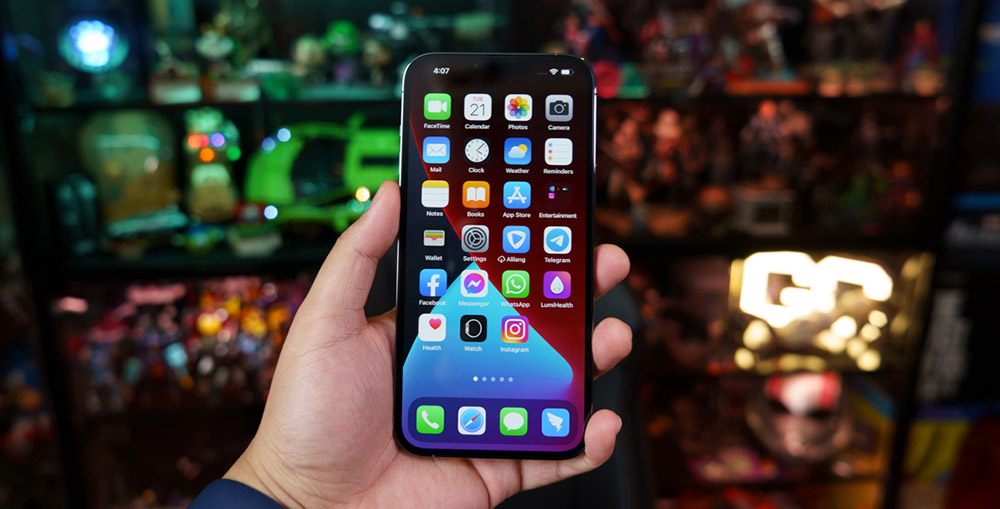 Unlike other smartphone companies who continually fight it out over camera megapixel count, Apple has retained the 12MP for its camera, but instead chose to change and update the light sensors within the camera, which determines the details, colour and other elements that compose a photo, more than a larger MP lens would. It makes sense if you understand camera technology, but the iPhone has been offering a 12MP camera since the iPhone 7, so an upgrade is long overdue.
Hardware wise, Apple's latest A15 Bionic processor powers the new iPhone 13 models across the board, as well as the recently announced iPad mini (6th generation). The A15 is touted as being faster and more powerful, which doesn't really say much, since no tech company has ever launched a new flagship device with a previous generation processor. Performance wise, it would also be disingenuous to point out that the usual interactions with the mobile device to be smooth and stutter free, because Apple devices have long had a reputation of being powerful and easy to use, and doesn't lose performance capabilities over a short period of time, unlike certain middling Android devices.
Where one can gauge processor performance though, is with new features and the key one here, among the several introduced, is the Cinematic Mode for the camera's video recording. A mix of hardware capabilities and software implementation, Cinematic Mode is Apple's take on the filmmaking process, of filming video with a soft background, and the ability to move focus from one subject to another, to draw the audience's attention.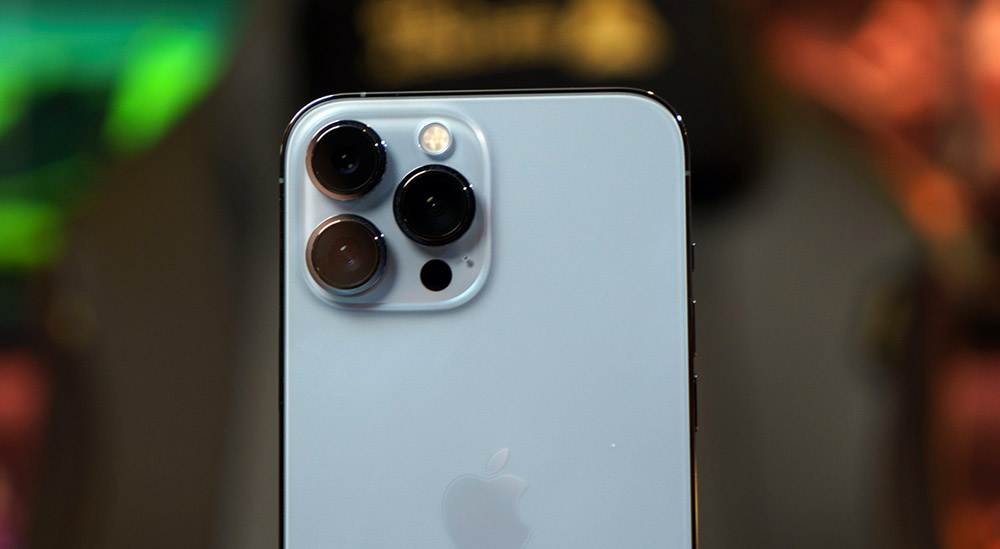 It's a definitive movie-making function, but now offered to the masses across all iPhone 13 models, and it will forever change the way you record video. Generally, that soft focus still easily distinguishes the background, allowing you to clearly identify items or objects behind, but places full focus on your camera's subject. If you've ever filmed a person in a crowd and preferred to drown out the activity in the rear, now you can.
When you're filming several individuals, Cinematic Mode is able to distinguish between them, and can shift focus accordingly, to put key individuals in focus, and shift the focus when the contents of the video changes. Having tried it out when filming several kids talking and moving around, the ability to direct attention to the children, without placing emphasis on other individuals in the background, is a powerful tool to have in your hands. It's a fun way to create videos, and takes away some of the headache of keeping the background clean, out of the equation.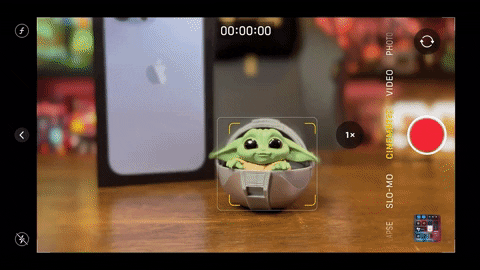 So what happens if the camera's focus points to the wrong individual? Well, the focus is built in the video, and you can manipulate the focus in the video in post-production as well. This is akin to the photo-taking feature introduced several years ago on Samsung phones, that allowed users to manipulate the focus of subjects in the photos after the picture is taken. Having this capability in video mode is just amazing, though there are some caveats.
Apple takes pride in offering some of the best performance in its hardware, and would rather perfect it rather than offer a half baked effort, which explains why general video performance on the iPhone 13 models are impressive, including HDR video recording with Dolby Vision up to 4K at 60 fps, as well as 4K video recording at 24 fps, 25 fps, 30 fps or 60 fps. Users also have the choice of sticking with 1080p HD video recording at 25 fps, 30 fps or 60 fps, or even 720p HD video recording at 30 fps, to save internal memory space.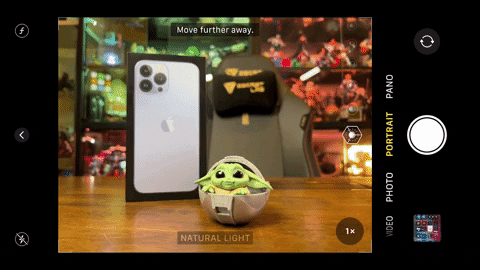 However, Cinematic Mode is only available at 1080p at 30fps, and that's it. If you want sharper videos with that shallow depth of field, and post-production focusing functionality, there is a hardware limit to it. Since this is a nea feature, Apple will definitely improve upon it but for now, this is the best that it gets. Another consideration is Apple's debut of its ProRes video codecs into its iPhone 13 Pro models.
This video file format has a lower compression, and is optimal for editing high resolution video on professional editing software including Final Cut Pro and Adobe Premiere Pro. However, it is only available in 1080p at 30fps with the 128GB model. The higher resolution 4K video recording at 30fps is only for models with 256GB capacity and higher.
While ProRes features aren't for everyone, it's a sign that Apple has launched four new models, and capped some features to select models. Like the inevitable shift to USB-C connectors for the iPad Pro models, it's rather likely that the next iPhone will remove the 128GB storage capacities, and ditch the Apple's Lightning connectors, which look to be in its last legs of service.
But aside from this small hiccup, Apple has once again outdone itself with the new cameras on the iPhone 13 Pro models. The main wide camera on the iPhone 13 Pro Max has an f/1.5 aperture, compared to the f/1.8 on the iPhone 12 Pro Max, followed by an f/1.8 on the ultra-wide camera, compared to f/2.4 on the predecessor. With the telephoto, the Pro Max now has 3x optical zoom, versus 2.5x on the previous version. The Pro models also offer macro mode, which allows you to snap closeup photos of subjects a mere two centimeters away. If you saw Apple's keynote, the camera automatically switches to macro mode when shooting at close distances and Apple says that a new setting, set to be released later this fall, will offer users the option of turning off automatic camera switching when shooting at macro.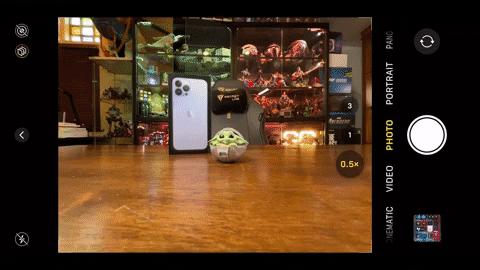 And with the larger light sensor on the iPhone 13, the wide camera captures 2.2x more light, and is able to capture greater detail in everyday shots. Better yet, the classic Night Mode, which enables devices to snap sharper, more vivid images in low light conditions is now available on all three cameras on Pro models, instead of just the main camera before. The overall results are greater details in night time shots, thereby raising the bar for smartphone photography all over again.
Another addition is the new photographic styles in photo taking mode, which are smart filter presets that can be added to the overall shot, without affecting skin tone. There is Rich Contrast, which does wonders for shadows and produces deeper colours, and Vibrant, which boasts richer colours. Personally, Warm offers a more natural looking profile shot, though as with photography of any type, there is no one size fits all approach to photography. The last is Cool, which highlights blue undertones.
Add to it a higher 120Hz display for the Pro models, and the upgrades announced this year, while not revolutionary individually, do stack up to offer a compelling device that goes slightly beyond mere incremental in nature. Another thing to note is that the new iPhones come with the latest iOS 15 operating system installed, and we've chronicled some of the key changes and features of the new OS. It's also available for current iPhone models, so if you haven't tried the beta when it was available, be prepared for another round of learning curves as you master the new hardware and OS.
The devil is in the details and a premium price is something Apple has long set the standard for. The base iPhone 13 Pro models starts from S$1,649, and S$1,799 for the iPhone 13 Pro Max. But since Apple has made it clear that the base 128GB model isn't the best use for its hardware, consumers are ultimately looking at S$1,819 for the 256GB iPhone 13 Pro and S$1,969 for the 256GB iPhone 13 Pro Max model.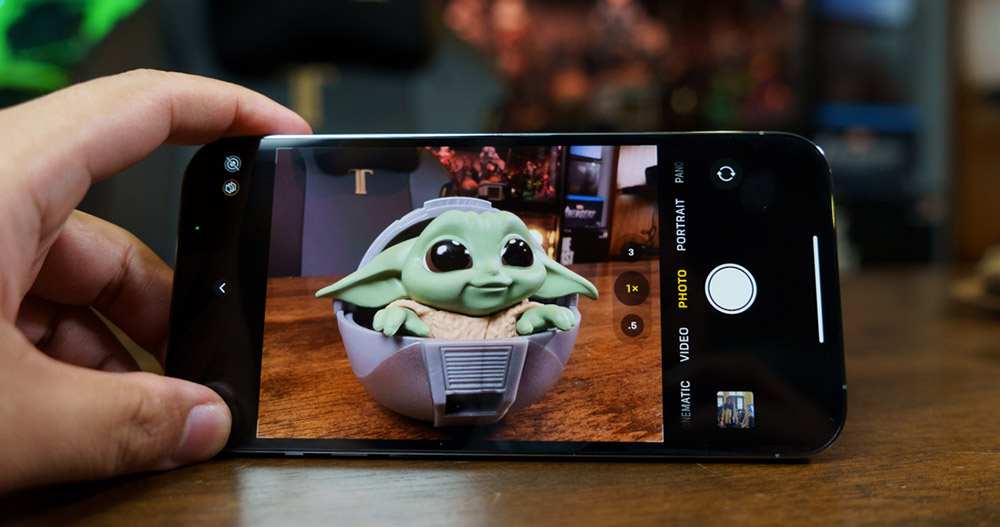 As all iPhone 13 models come without a charger, and only a Lightning cable, that's almost S$2,000 investment for a basic Pro model, which doesn't come cheap. Still, the Pro models continue to stand out as being the superior devices and while the iPhone 13 and iPhone 13 Pro come in the same 6.1-inch device, the larger 6.7-inch iPhone 13 Pro Max is the most expensive and ultimately, flagship model that packs the best in everything.
The new Sierra Blue colour is understated in its beauty, and makes last year's purple iPhone 12 looks loud by comparison. The new gold, which we have in the iPhone 13 Pro model is another elegant touch and we're hard-pressed to decide which is the superior colour option, and don't even get us started on the pink is equally beautiful.
Battery wise, the iPhone 13 has an improved battery that outperforms that of the iPhone 12 Pro Max, and after a year with the iPhone 12 Pro Max that has not died once on me after a full day's of use, there's no doubt that the battery here will last, even with the 120Hz display.
Ultimately, the iPhone 13 Pro Max has plenty to offer, but maybe not for its price. As some other features are also available in the iPhone 13 Pro model, the question is if you simply want to use these features on a bigger device.
GEEK REVIEW SCORE
Summary
Despite being regarded as an incremental improvement over last year, the iPhone 13 Pro series has several new features going for it, including a Cinematic Mode that we expect other smartphone manufacturers to copy introduce pretty soon. If you have the means, then by all means.
Aesthetics -

9/10

Build Quality -

9/10

Performance -

9/10

Value -

8/10

Geek Satisfaction -

9/10