Have you ever wondered what we used to sit on other than gaming chairs? In the last 10 years, companies, both local and international, have been hawking a series of gaming seats that tout the flashiness of race cars, but with the reported comfort of well-made but highly pricey office chairs.
While some makers do look at posture, the craze over the trendy, sleek-looking, and vibrant features of gaming chairs means posture isn't always a priority. The feature-packed, fully-tilted backrests, padded armrests, and colour design variants make for an attractive sight, but they can sometimes bring less comfort in the long run.
And if you have an existing condition, where should you start? The long-standing urge to get an ergonomic chair to help with the aches and pain grows stronger for some and this is where the APOL Behemoth Ergonomic Chair comes in.
Much like its other flagship models like the Kraken and Sphinx, the Behemoth is designed to fit specifically for your build and sitting style. It retails at the same price as the other two, which means you have the one-for-all option at just one fixed price. Choose between the more body-hugging Kraken, the smaller Sphinx cut for the petite customers, or the spacious, comfortable Behemoth in various material and colour options, such as PU Leather in Carbon Black or Fabric in Dark Ash. As a hefty guy weighing 90kg and about 178cm tall, the Behemoth was the best personal choice.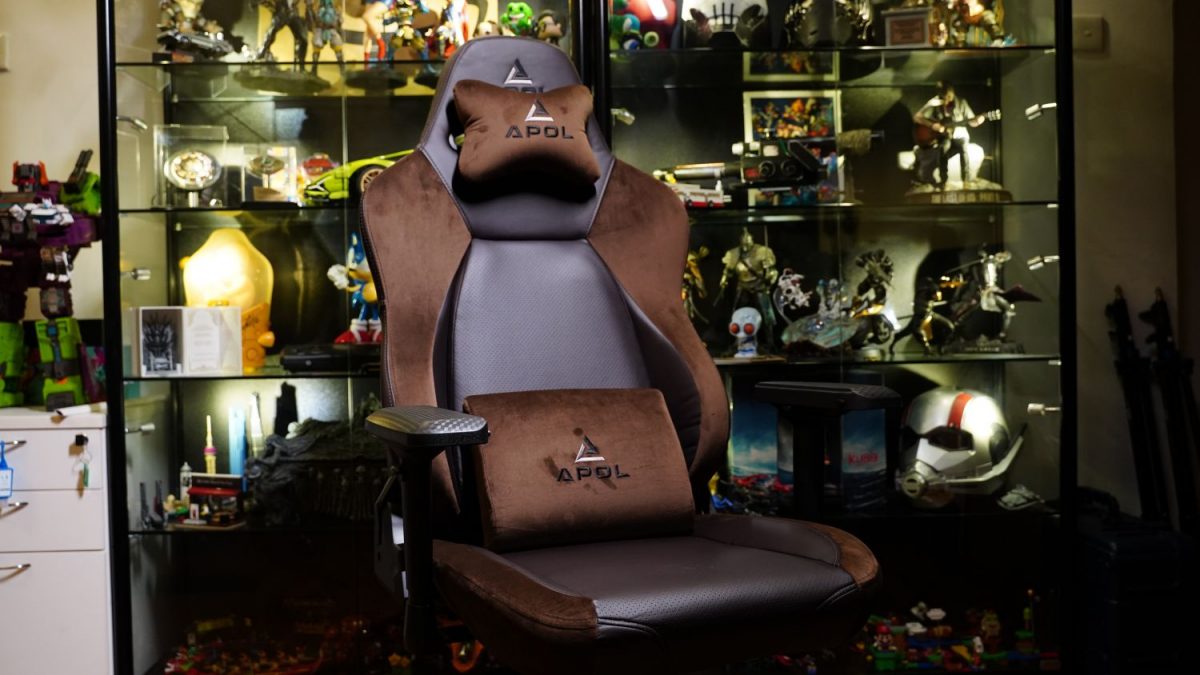 Now, many of you would probably go for the PU but here's a tip – PU material + sweat + the humidity don't mix, and there have been many instances of the PU material peeling. Of course, this hasn't happened with this chair, but unless you are working in an air-conditioned room, we recommended going for the fabric.
The chair weighs over 40kg and about 30 minutes to assemble right out of the box. APOL heightens that sense of quality with its very own CloudTech Foam for enhanced comfort. Both the seat base and the backrest are padded with the foam, giving them the feel of a luxury memory foam mattress. The seat is plush but not too soft that you sink in; one can describe it as a delicate firmness with a soft bounce that conforms to your weight. Along with the chair comes an APOL Signature Memory Foam Head Pillow and a Lumbar Pillow for added comfort. For many other brands and models like Secret Lab Gaming Chairs and Royale Ergonomic Chairs, the position of the head pillow is pretty much a hit or miss. This is due to the fact that the head pillows are positioned with a slip-on band around the top of the backrest rather than a slit with a buckle like the Kane X Nemesis Chair and the APOL Behemoth. The annoyance lies with the head pillow hitting the crown of the head more so than where the nape of the neck should be. This oft-overlooked detail of the other models can be the deal breaker in making the right purchase and APOL, however, really took the ergonomic design and hit a homerun with this, which is a huge plus.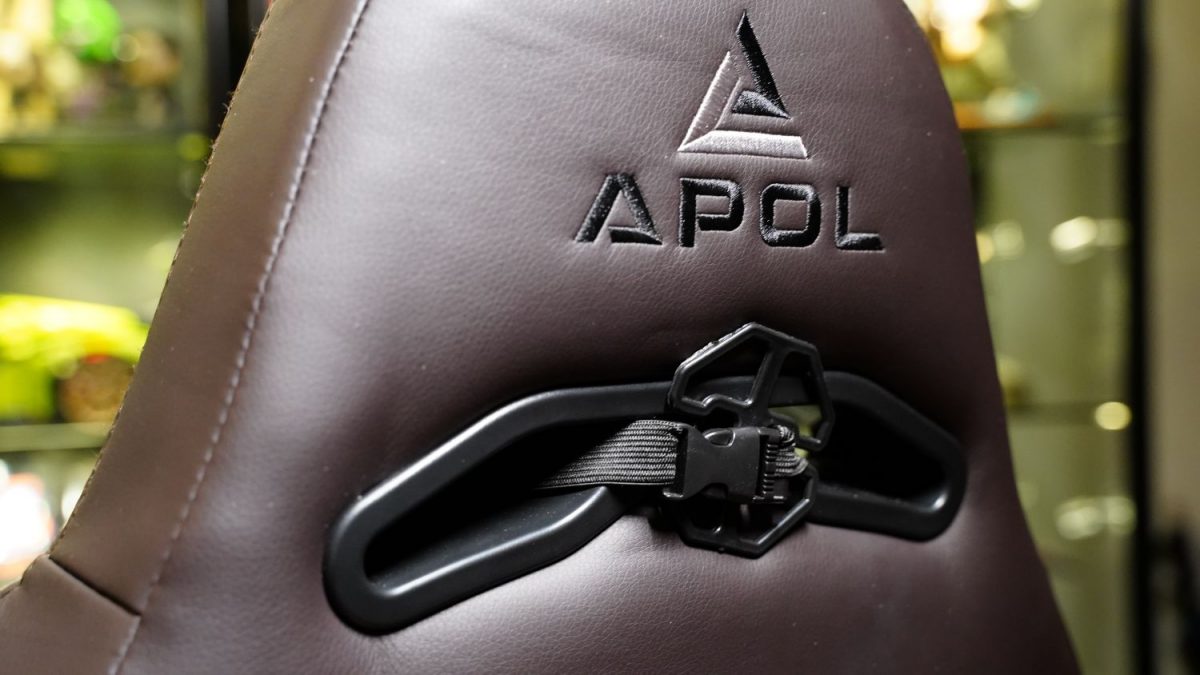 The upholstery is made out of specially-designed Breathable PU Leather that allows air to flow through the pores, which essentially helps on those hot and humid days here in Singapore. Sweat is definitely a factor that affects the longevity of leather and can often lead to cracks and peels over time, but it's good to know that APOL has taken some material considerations and made something that wicks sweat and cools you down at the same time. Overall, you can tell that it is designed and made with quality materials that don't feel in the least cheap. The stitching and leather-like finish shows that the chair is made to last, causing it to feel like a much more expensive ergonomic chair.
In terms of performance, the Behemoth does act like a two-in-one. Sitting up straight for office work or PC gaming with a keyboard and mouse sees the chair locking into position to keep you in a comfortable, but healthy working position. The pillows come in handy here for targeting potential problems at the neck and lumbar region.
The second use is meant more for leisure and relaxation purposes, such as console gaming and Netflix binge-watching sessions. During times like these, the chair's absurd up-to 160-degree recline lets the user lie down almost fully horizontal, making this not only a chair you can work or play in, but quite possibly nap in as well. No, that's not a joke.
With the Behemoth you do get a wider seat base. so there is space to adjust, whether it is sitting with your legs crossed, or with a leg up. It's roomy and the breathable PU leather does not trap heat as the normal ones would.
As for customizability, the Behemoth performs just like any other brands we've seen. The 4D Adjustable Armrest has four-directional functions that allows you to set the armrest in any way you want to get the maximum comfort. A multi-functional tilt mechanism allows for backwards tilt with the option to lock it in position, and comes with an Aluminium Wheelbase coupled with 65mm castor wheels that would suit most types of flooring. The wheel has a good grip while still being able to roll as is, but as with wheels, we would still like to see some stopping power with some brakes, like the ROG Chariot RGB Gaming Chair, to help you stay put.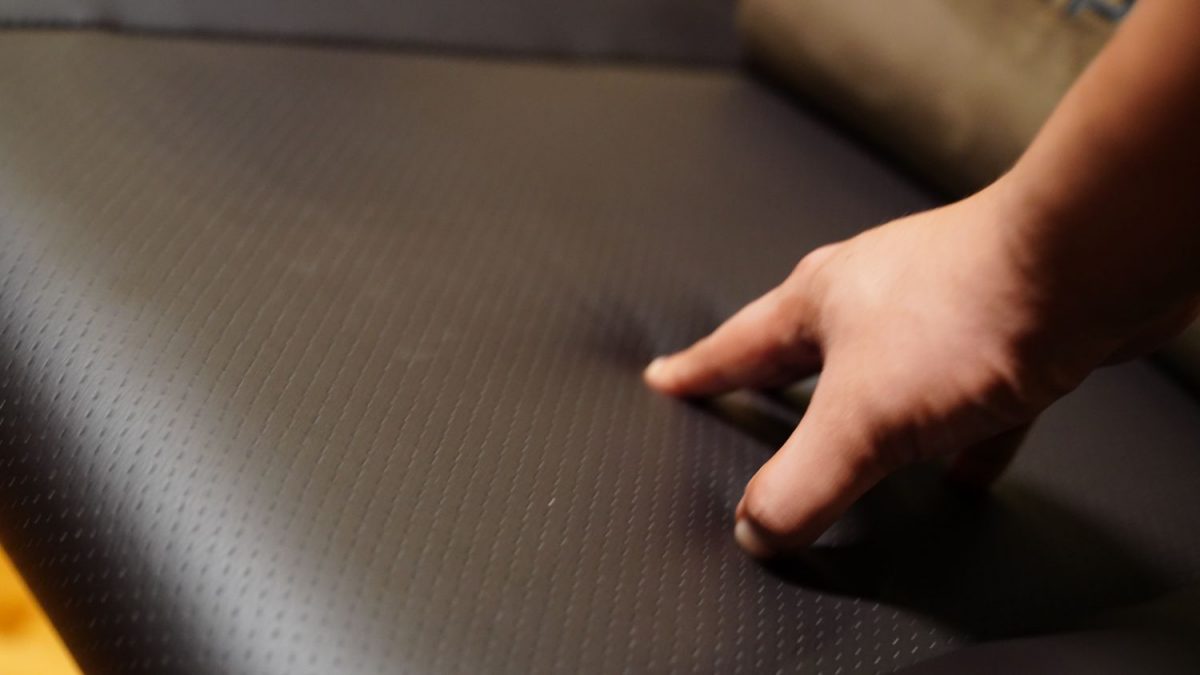 When looking at other premium gaming chairs or ergonomic chairs, it seems like APOL is right on the money with this S$398 price tag. It may not compare to better premium materials like Napa leather or licensed designs offered by more notable companies like Secret Lab or Royale Ergonomics, but if you're looking for something with simple aesthetics, comfort, and superb ergonomics, the Behemoth is the ideal addition to your workspace. Apart from a two-year warranty, APOL also has a dedicated page on their website to purchase spare parts and replacements such as wheels and armrests. It goes without saying that it means a lot to the customers to not only have a good product, but after sales service as well, which a lot of companies (not exclusive to chairs) do not provide. That transparency alone, to purchase any replacement parts even after the warranty expires, shows that you can make this chair stay in your office/room for a very, very long time.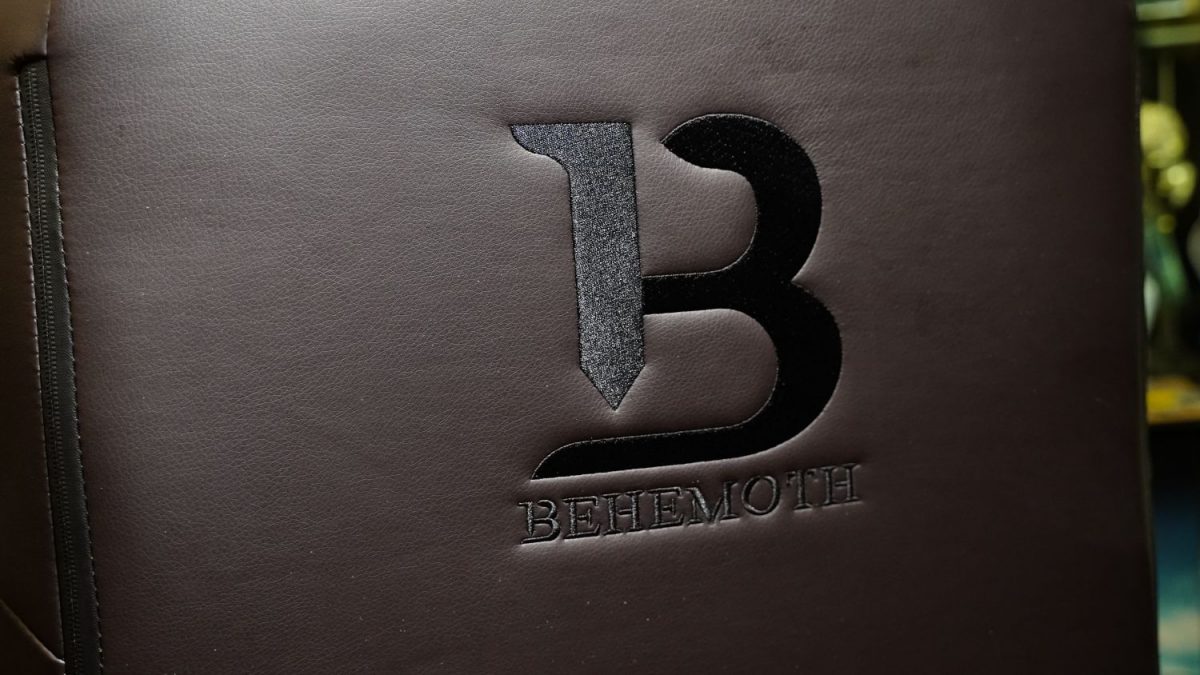 Ultimately, whether the APOL Behemoth will be a good fit depends on your personal stature, weight class, and preference. The same-price-for-all deal is but a bonus that serves to facilitate the process. After a month or so of use, my posture has improved and I suffered less fatigue while working on the desk for a full 8-12 hours (yes, it can get that hectic sometimes). Even after standing and stretching, my lower back does not feel as achy nor tight. The promising performance of the Behemoth is likely to speak for the quality of the other chairs in its line-up, so users should be in very good hands with APOL.
GEEK REVIEW SCORE
Summary
With countless options in terms of gaming and ergonomic chairs, the APOL Behemoth has ticked all the boxes in terms of comfort, design and quality of materials makes the price even better. If you're looking for a chair that focuses on premium support and spinal alignment, you can look no further than the APOL Behemoth and its line-up.
Aesthetics -

8.5/10

Build Quality -

8/10

Performance -

8/10

Value -

9/10

Geek Satisfaction -

8/10