It's funny how one smartphone maker's decision to remove the 3.5mm jack created an entire product category. Almost everyone is making wireless earphones and earbuds these days, and why the heck not?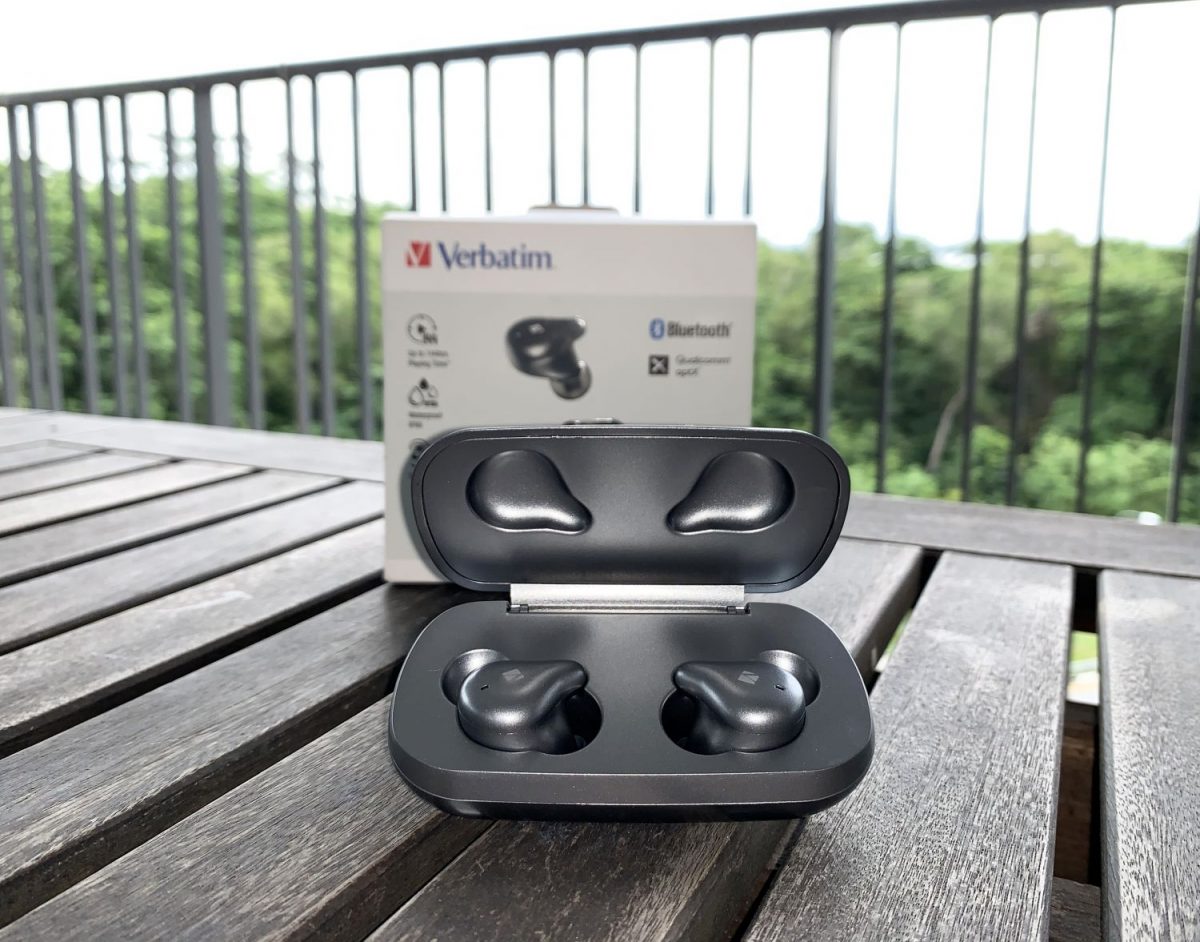 Wireless earbuds are handy, stylish and most importantly, makes daily, cord-free activities like exercising, buying groceries and even something as menial as bus trips less boring. Listening to music when performing tasks is also one way to help keep you focused on the task at hand or just make you feel like the main character in a movie.
Verbatim is making their big debut in the wireless earbuds market with their Bluetooth 5.0 TWS Earbuds with aptX. It offers Qualcomm aptX audio technology that gives consistent great sound quality and stable connection thanks to the 16-bit audio transmission. That said, the Verbatim Bluetooth 5.0 TWS Earbuds with aptX is decent for a regular user and holds some pros and cons.
Starting with the biggest pro, the Verbatim Bluetooth 5.0 TWS Earbuds with aptX has an incredible battery life. The buds are said to last up to 8 hours so this is more than enough for the regular user. The charging case offers a whopping 144 hours battery life so you can charge your buds over 18 times on the case charger. Alternatively, the charging case can also last you 3 weeks at max before needing to charge it all over again. The charging case is also a good size that fits snugly in your jeans pocket and in a tiny handbag.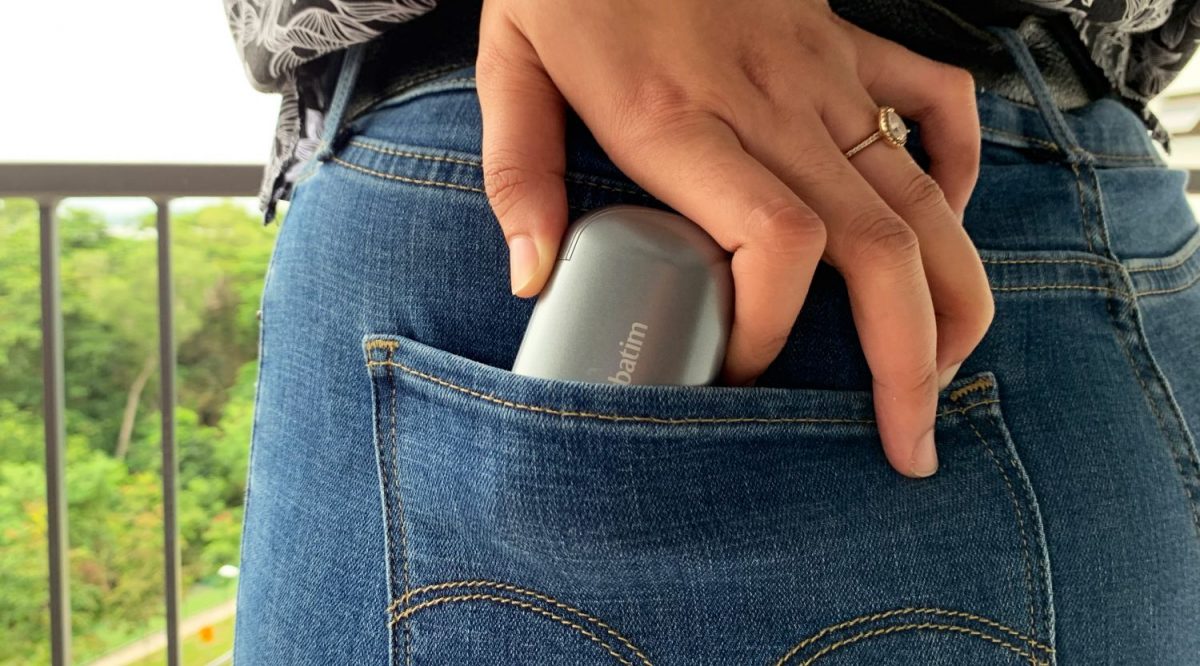 In addition, the earbuds charge like lightning fast, so if – and we say if because in our use we rarely face this issue – the buds suddenly die and you find yourself in need to use it, it will be done charging in the nick of time! The changing case features a led display that tells you how much battery life the charger has too. A little goes a long way for these earbuds, but if you're the type that only uses products when they're 100% charged, then you will have to concede to a long 150 minutes wait.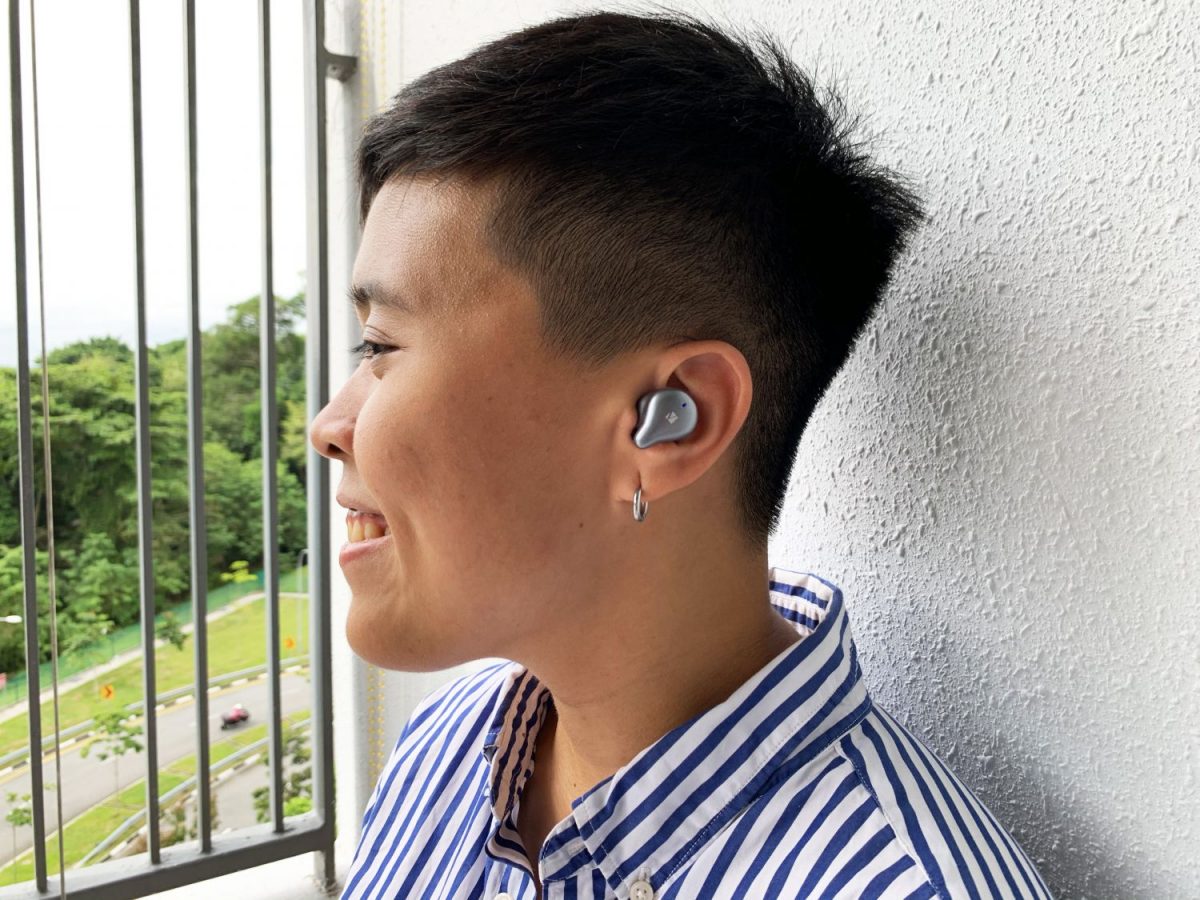 The Verbatim Bluetooth 5.0 TWS Earbuds with aptX is light and handy for users who are on the rush, but are also looking for something that has a unique look and style. The buds come in black and grey – the perfect minimal colours to go with any outfit you wear. The buds follow the concave shape of your ears. It is designed to look sleek and has no protruding or extended designs out of the ear. The fact that it doesn't uglily pop out of your ears like some other earbuds in the market is a big plus for users who care about aesthetics.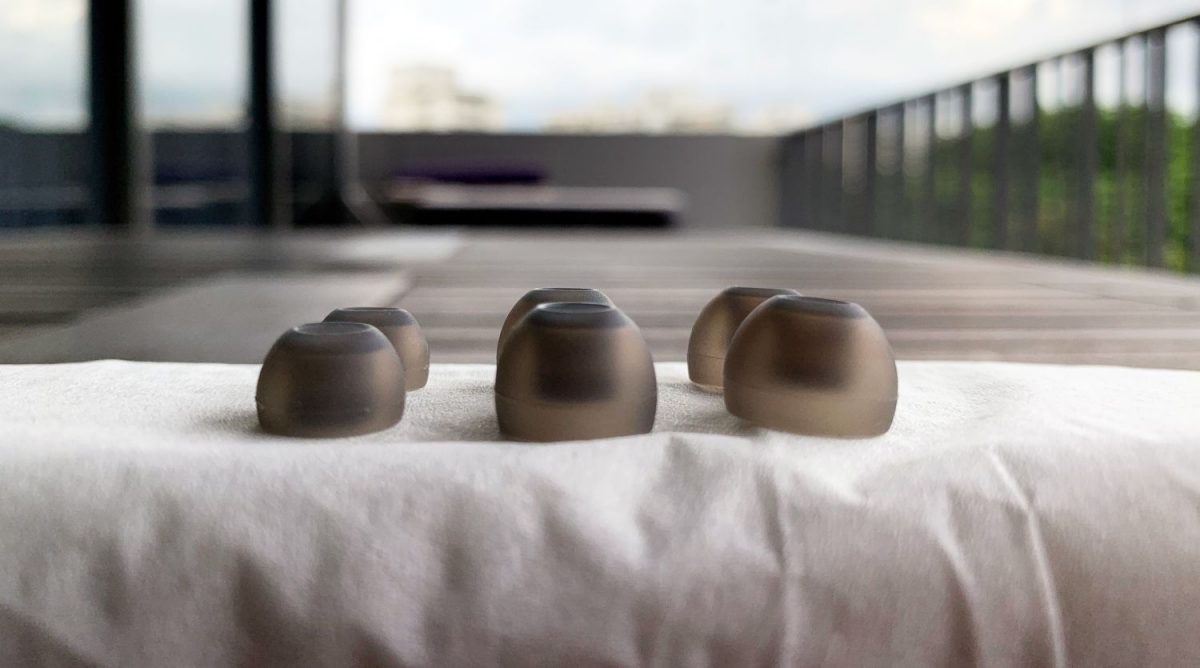 What's the use in looking pretty if it's not comfortable? Comfort wise, the Verbatim Bluetooth 5.0 TWS Earbuds with aptX aren't too bad. Of course, the comfort level depends on the size of your buds. The earbuds come with three different buds sizes small, medium and large. Note that the variance between the sizes are pretty wide. The big rubber buds are huge and the small buds are way too tiny for us. The medium-sized bud fits in our ear but it feels like a forced tight squeeze. If these fit your ears just right then that's good for you! We unfortunately weren't able to find one that fits our ears comfortably for long use without causing a little strain towards the end of the day. It surely is a discomfort you can get used to.
The Verbatim Bluetooth 5.0 TWS Earbuds with aptX boasts on its stable connection and it sure lives up to it. However, getting it to connect for the first few times can be an annoying issue. We find that the only way to get it connected is to remove the earbuds from the case, and place it directly onto our phone to get connected. This is an inconvenience for users who would like to run out of the door with music already playing in their ears. It also means oddly balancing your earbuds on your phone to get it connected to your phone's bluetooth when you're packed like sardines in the MRT during rush hour to and fro work.
Once the earbuds and phone has established a connection, you won't find yourself needing to do this all the time. The buds will almost automatically connect once your phone is in close proximity and you won't feel the slight annoyance no more.
There are minimal issues during use, which is a big plus. The connection can sometimes get choppy and you hear snippets of music here and there as it plays but this is easily fixed when you disconnect and connect again. It is unclear what causes the choppy connection sometimes as it happens sometimes whilst we're just working from home in our bedrooms.
The earbuds sensors are super sensitive. This comes as both a pro and con. If you need to change, pause or play the song, you can do so with swift and ease. Single tap on the right bud plays or pauses the music. Double tap on the right bud plays the next song and double tap on the left bud plays the previous song. Triple tap on any of the buds activates Google or Siri. Because they are so sensitive, you don't need much force to do so.
The con however, is that if you have big fingers or tap too quick or too hard it will lead to a feature you may not necessarily mean to activate. A quick brush on the buds will affect the use too. If you're wearing a headscarf or meant to tuck your long hair to the back of your ears, you may unintentionally pause or skip the song entirely.
We haven't had much luck with talking on the phone with these earbuds too. We've tried regular calls, FaceTime calls and even Zoom calls but all attempts have led to the person on the other call screaming "I can't hear you!!!" before we give up and plug in our good old trusty wired earphones.
In all, the Verbatim Bluetooth 5.0 TWS Earbuds with aptX are a decent pair of wireless earbuds if you're looking for a simple one to listen to music to. Again, the impressive battery life is the biggest plus in this entire product followed by it's sleek and beautiful design. For S$129, this places the Verbatim Bluetooth 5.0 TWS Earbuds with aptX in mid-range. If you're a loyal consumer to Verbatim and aren't a big audiophile, this pair offers the bare minimum.
GEEK REVIEW SCORE
Summary
The Verbatim Bluetooth 5.0 TWS Earbuds with aptX has an incredibly impressive battery life and a beautiful design as compared to other wireless earbuds in the market, but isn't a big need for audiophiles. 
Aesthetics -

7.5/10

Build Quality -

7/10

Performance -

6/10

Value -

6/10

Geek Satisfaction -

6/10