There are only a few things that occurred in 1984 that still matter today. Apple launched its first Macintosh computers; Tetris was officially released in the Soviet Union; Canadian entertainment company Cirque du Soleil was founded; cosmonaut Svetlana Savitskaya became the first woman to perform a space walk; the Ghostbusters were introduced and became the highest grossing movie of the year and on TV, Miami Vice and Murder, She Wrote made their debut.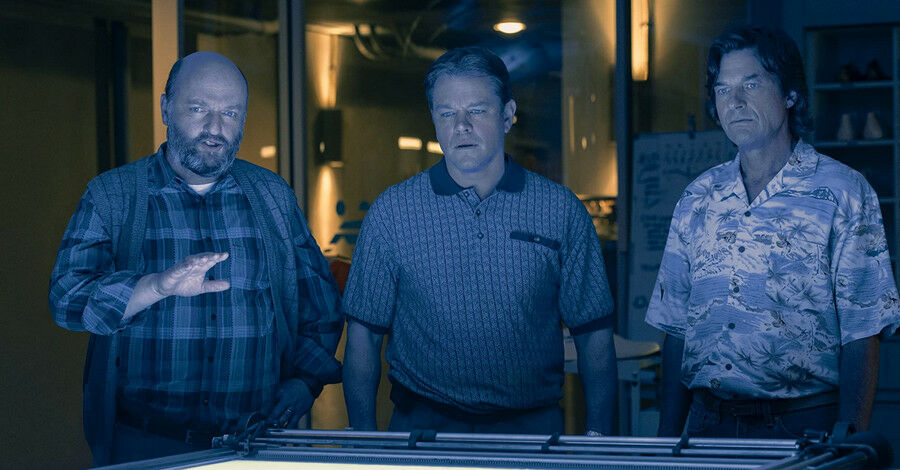 Meanwhile, at a small sports company in Beaverton, Oregon, executives were desperately trying to sign a rookie basketball player as their new athlete, and the story behind the partnership that saw Nike, Inc beat out hot favourite Adidas and second choice Converse, to sign on rising star but then unknown player Michael Jordan is the stuff of legend.
If you're a fan of the world's most famous athlete, or recently caught the multi-part Netflix documentary series, The Last Dance, the details of the story, of how Nike executive Sonny Vaccaro went to Jordan's mother, Deloris, to get her to convince her son to take a meeting with Nike, aren't new, but Air puts that commentary aside, and give audiences courtside seats to one of the best games of the season, filled with rousing layups and constant slam dunks that makes this one of the most entertaining sports films ever made.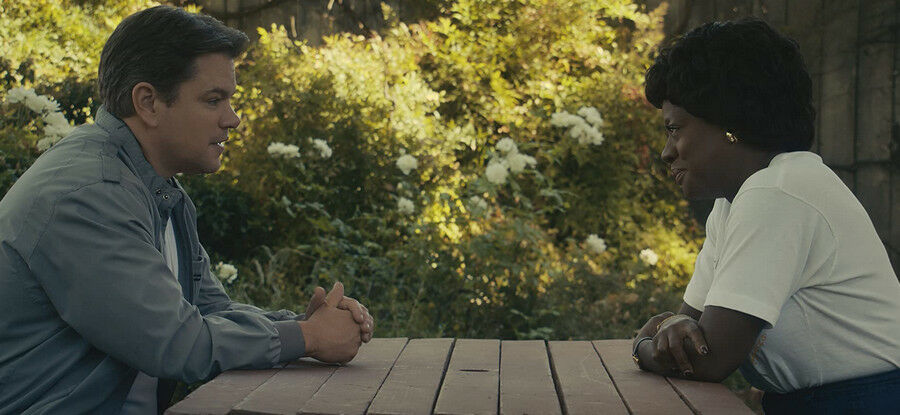 And the star of the story, five-time NBA MVP (National Basketball Association Most Valuable Player) and six-time NBA champion, Michael Jordan, isn't the focus of the film. Heck, he's practically benched in the 112 minute film that focuses on Vaccaro, played to top form by award winning star Matt Damon, Deloris, by award winning actress Viola Davis, and the folks at Nike then, including Ben Affleck as Nike co-founder Phil Knight, Jason Bateman as director of marketing Rob Strasser, Matthew Maher as shoe designer Peter Moore, Chris Messina as Jordan's agent David Falk and Chris Tucker as long-time executive and current Jordan Brand steward, Howard White.
Air also marks the reunion of childhood friends Damon and Affleck, with Affleck pulling in double duty as director. Once he was handed the game ball in the final match, Affleck knows, from his award winning turns in Argo and The Town, both which he directed and also starred in, that the focus cannot be on the sports legend, but on the team that made it all happen. It doesn't matter that audiences have probably heard or read of the story many times over, or cannot believe that the Nike was once a rising newcomer in the sports scene and not the sports juggernaut that it currently is, but in assembling his team, Affleck's playbook is showing a team of dedicated partners and marketers who saw greatness, believed in one another, and scored the coup of the industry that is still the talk of the town.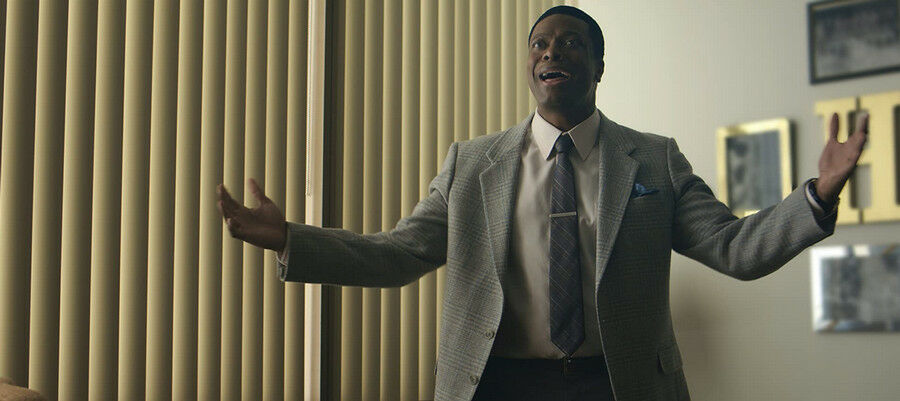 Much of what carries the film is Damon's sincerity and earnestness, which Affleck uses to great effect. This is the Damon you saw in Ford v Ferrari, but slightly pudgier and with a lot less certainty. As an executive meant to spot college talent, Vaccaro isn't the analytical sports savant who noticed Jordan from the start, but recognised the raw talent that he knew Nike needed if it ever wanted to grow its basketball division. Rallying support from colleagues Strasser, Moore and White, with some at times whimsical criticism from his boss Knight, he convinces them to follow his lead in an all or nothing pitch to Jordan's mom, an act that pisses off Falk because it's a Hail Mary movie, since the athlete had no intentions of ever meeting with Nike.
Armed with charm, sincerity and good intent, Vaccaro convinces Deloris to talk her son into taking a meeting, and his brazen play is what the director focuses on, even as Affleck uses the same playbook, of equal parts charm, sincerity and good intent, to guide audiences through a 40 year-old story. Armed with music from that era, including In A Big Country by Scottish band Big Country, and of course, Sirius, from The Alan Parsons Project, the movie's cinematography and music evokes that era and is tuned to draw in fans. Sirius is the lesser known name for the instrumental piece best known as the tune used to introduce the starting lineup of the Chicago Bulls for home games between 1984 and 2004.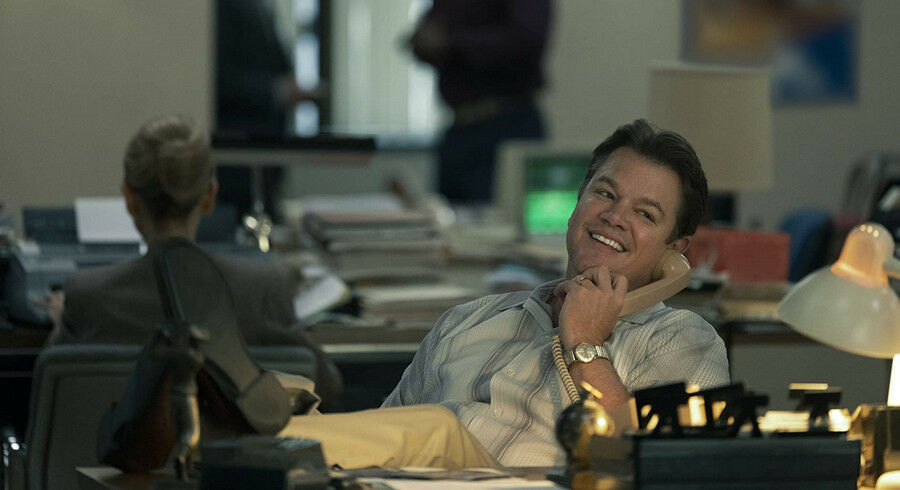 Still, the MVP of this film is neither Damon nor Affleck, but Davis, who steals every scene she's in as the driving force of Jordan's career. Her place in her son's legacy is unquestionable, but her Deloris is a mother looking out for her son, focused on building his legacy and not afraid to question the status quo and asking for the moon because no matter how high or far he jumps on the court, she needs the support of corporations and folks like Nike to also believe in her son, and put money where their mouth is.
There is one curious thing though. In the film, Nike signs Jordan for a five-year contract worth US$250,000 and that led to the subsequent creation of the Air Jordan brand that rakes in billions in sales for the company, and millions in royalties for the retired player. This is not in dispute but in reality, the deal was actually worth US$2.5 million for five years, in what has since continued to be a lucrative deal for both parties. And if this one detail was altered, it makes you wonder what else was changed?
GEEK REVIEW SCORE
Summary
You've heard the story about these two giants many times over, and the team knows it, but their packaging of the story, of an underdog Nike, wooing an unknown Michael Jordan, is the stuff of legends.
Story -

8/10

Direction -

8.5/10

Characterisation -

9/10

Geek Satisfaction -

9/10