There is no fate but what we make. While the new star of Terminator: Dark Fate, Mackenzie Davis, felt all the pressure in leading the retooled franchise to a new audience, director Tim Miller, of Deadpool fame, felt otherwise and took matters into his own hands.
In fact, the Deadpool director treated this gig like any other directorial job.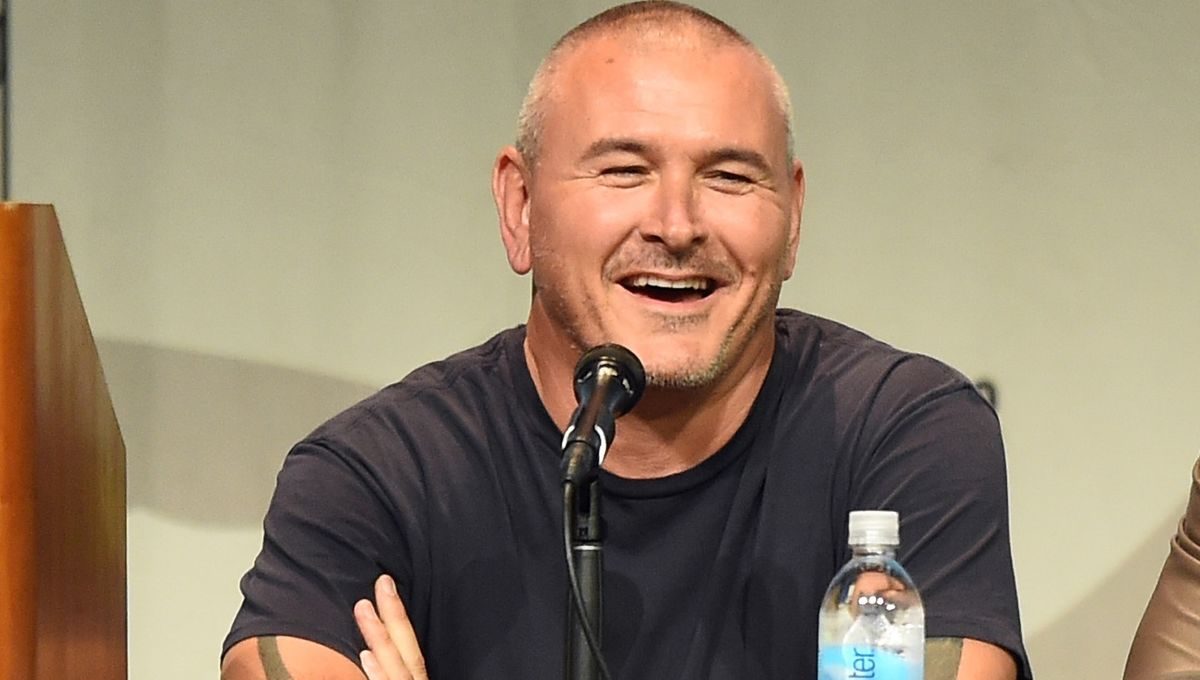 "Really, all I'm concerned about is making a good movie," said Miller coolly over the phone, in an exclusive interview with Geek Culture.
"I feel like with Deadpool, I really didn't know what I was doing, and when I started Terminator: Dark Fate, I still didn't know what I was doing, because it was only my second movie. But what I did learn was that having a really talented group of people around you make almost anything possible. So I knew that my love of story, and my love of this franchise could guide the story process. And I knew that there were plenty of other people around me, help me make every other aspect of the film."
On the other hand, Davis (Blade Runner 2049, The Martian) is front and center with two cinematic icons whose careers were kickstarted by the 35-year-old Terminator franchise – Arnold Schwarzenegger and Linda Hamilton.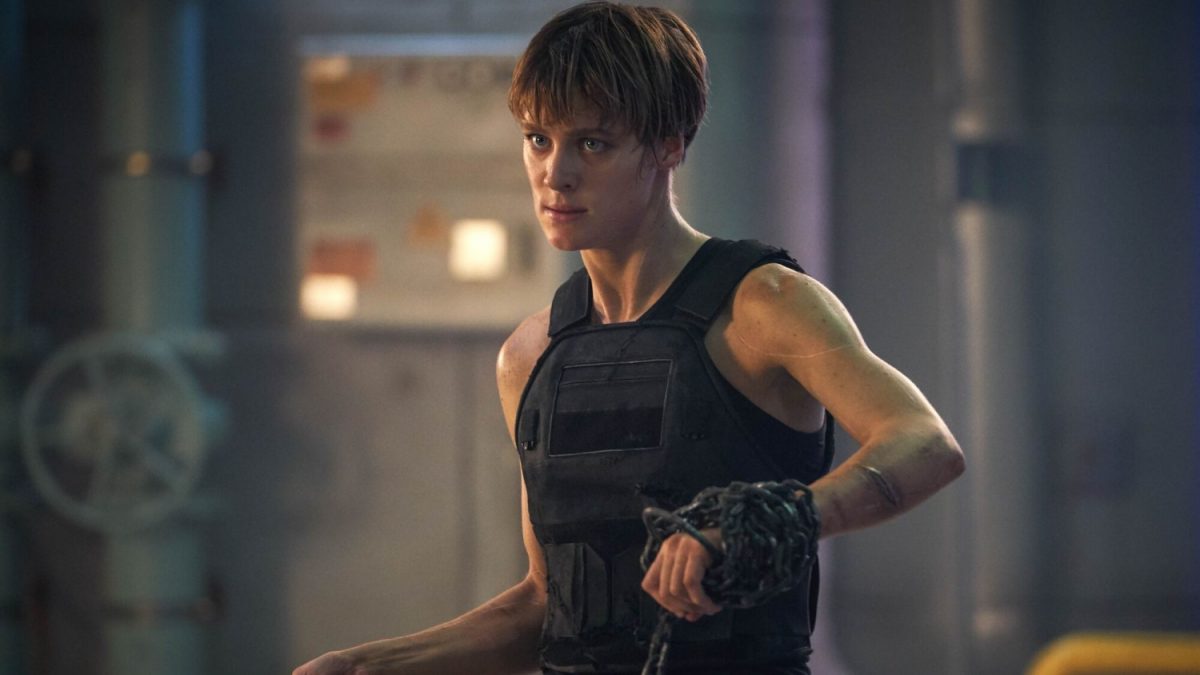 Amid chuckles in a separate phone call with Geek Culture, the young actress described having a lot of pressure coming onto the franchise as a fresh face. But her key ingredient to overcoming her on- and off-set jitters? Trust. Trust in the ones that she was making the movie with, most especially Miller, as well as Hamilton and fellow co-star Natalia Reyes, both of whom she spent the most time with on set.
"You just need to trust the people you're making the movie with. Tim has helped me ease the pressure a little bit. I can't imagine a better person than Tim to make it with; he's so kind, generous, and specific about what he's trying to do, which makes our job easier, because it's not just anything – he is going after a very specific tone and feel, and I just loved that about working with Tim."
She continued, "The chemistry of being with three people for six months is tough. You just really have to hope you like each other. We went into this not knowing each other, and came out of it loving each other so much there was never a day on set that I struggled with them. So if one of us is having a bad day, the other two to pick up the slack and take care of the other person in that moment. It was such an ideal working environment."
The Terminator franchise is, without a doubt, an icon in cinema and pop culture ever since it debuted in 1984. From James Cameron's directorial vision, to Hamilton's steely strength as Sarah Connor, to Schwarzenegger's iconic stoic one-liners, and that iconic drumline, the franchise's influence spread further and wider with the iconic sequel, Terminator 2: Judgement Day in 1991, to the point that even those who haven't even seen the first two movies can identify its various one-liners and scenes.
Of course, the departure of Cameron after T2 led to three ho-hum sequels that saw Schwarzenegger but not Hamilton return to the franchise twice, but sadly, the post-T2 sequels failed to capture the magic in the bottle.
Terminator: Dark Fate sees the return of Schwarzenegger and Hamilton, as well as Cameron in a producer instead of his usual director role, and serves as a direct sequel to 1991's T2. Dark Fate will carry the series forward, and will (wisely) ignore the messy timeline set by the other three Terminator movies leading up to Terminator: Genisys.
Regardless of its pedigree, Dark Fate holds the unique novelty of having secured the involvement of the aforementioned iconic trio in the film once more, much to the delight of diehard fans.
Terminator: Dark Fate also represents a passing of the torch from one generation to the next. However, the poetic parallels stop with just Miller taking on the directorial reins from Cameron, and Davis acting as the understudy to Hamilton, as each had their own take on tackling such an established franchise.
But believe it or not, her first meeting with Hamilton can only be described as intimidating.
"The very first time I met Linda, she was incredibly gracious to fly to Ireland to audition with me, for my final audition for the movie. I was shooting a movie there and had already auditioned several times for the movie, but I never tested against Linda," recalled the 32-year-old.
"As soon as I walked in the room and met her, I was awed by her presence but she immediately just grabbed me by the shoulders, and pulled my shoulders back, and said a soldier stands with their shoulders back, and it was a good lesson because a soldier does stand with her shoulders back. But while that sort of initially scared me, it was a really nice way to have met Linda."
But that fateful meeting developed into something more, and Davis now sees Hamilton as somewhat of a mentor figure, an "intensely generous" woman who wouldn't hold back in her commitment to a role. That dedication is what enabled Davis to grasp and embrace the gravity of being in a big movie such as Terminator: Dark Fate.
"I think that Linda's character in this series is so fundamental in her life. And her coming back in this series is a big deal, and she treated it with a seriousness that honoured her character of Sarah Connor and also inspired all of us to treat the production with the same dedication and seriousness," said Davis. "Of course, we would be working hard and taking it seriously regardless, but seeing Linda on set took it out of the world and just made it personal. And we wanted to honour this experience as well."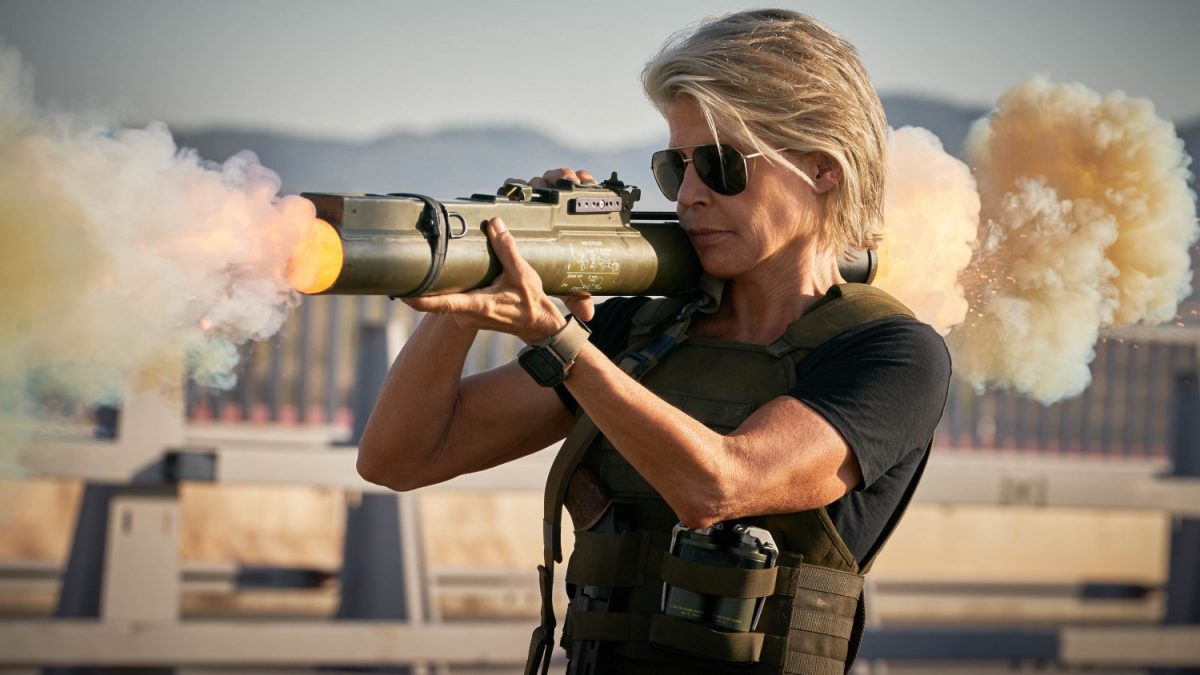 Miller, in contrast, takes on a more detached approach to taking on the established franchise. He openly rejects the perceived role of a wide-eyed junior seeking advice from a distinguished veteran in James Cameron, and instead identifies himself as a conversationalist in search of clarity.
"You know, Jim's missives and direction never came in the form of advice because there's always a conversation that's happening. There was no sort of master-apprentice role here, even though I'd only done two films. I'm a 54-year-old man, so being in the role of an eager apprentice doesn't really suit my personality. So, it was always a question of conversations. I'm not afraid to ask questions, and Jim has lots of answers to, well, everything," he explained.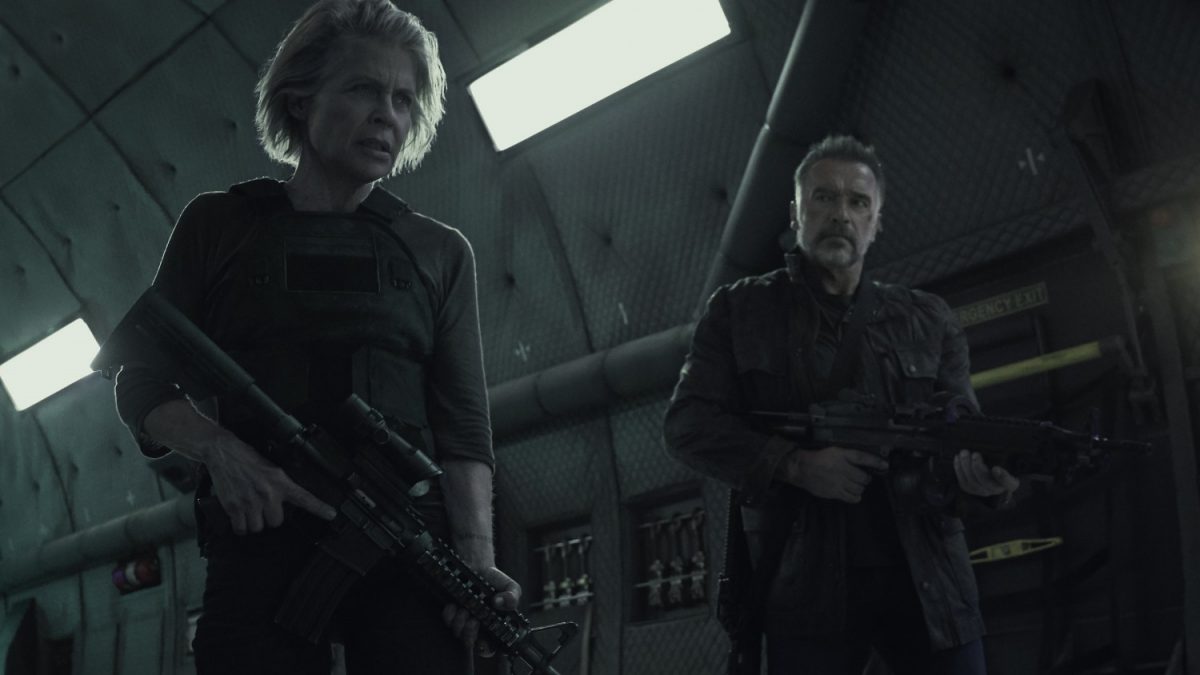 "Any time I had a question about what he meant in Terminator 2 with particular thematic elements, or why characters made certain choices, Jim would have an answer. That was valuable to have as a resource during the creation of Dark Fate."
The process of making Dark Fate was as fulfilling as it was stressful, and there was no greater honour than having to build on the legacy of the franchise. While reboot culture is hugely prevalent in this entertainment era, Davis fully understands the need of having to ground oneself by bringing a new character into the fray, to provide a fresh and accessible experience for newer fans.
"I think if you're going to continue a story, you probably need new characters to justify that continuation, especially 30 years later," explained Davis. "I think it makes sense to honour where the franchise came from, and to have the people that the franchise is about – Linda and Arnold – come on board."
"But also, you don't want to just retell the same story every time, so you need new people and new dynamics. And I think it's pretty essential to evolve like that, if you're going to make movies in a particular franchise."
In a similar sense, Miller sees that timeliness is key in building on that legacy. Had Terminator: Dark Fate been produced a decade or two ago, he believes that it wouldn't have had the same impact as it would now.
"The elements to the story that I find the most interesting would not have been able to be as impactful, because obviously, the path that Sarah has walked between Terminator 2 and this one was a hard and dark one. Had Dark Fate been made back then, there wouldn't have been time for her to take that journey, and so she would be a different person, and her story would be a different story."
"It's the same with Arnold, whose character would not have evolved in the way that he did, to become the character that he did. So the idea that there is a new future with a new AI, a new person of importance rising could have been maintained, but maybe not the rest of it."
Terminator: Dark Fate opens in cinemas on October 24.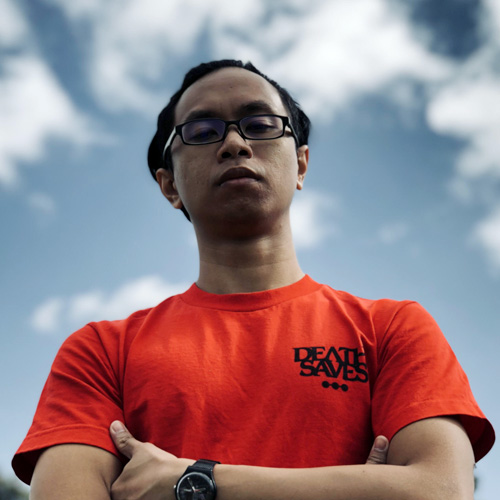 Marion has a serious RPG addiction. Sometimes it bleeds into real life; he forgets to sleep because he thinks he has a Witcher's body clock. Forgive him in advance if he suddenly blurts out terms such as "Mind Flayer" and "Magic Missile", because never once does he stop thinking about his next Dungeons & Dragons game.
---

Drop a Facebook comment below!